Introducing the New Spenco Ironman Insoles Range
Wednesday, 21 August 2019 | Paul
Originally designed to help people train for the intense Ironman triathlon, Spenco Ironman Insoles have become some of our most popular insoles, helping runners of all kinds get the most out of their feet. We're excited to introduce the New Spenco Ironman Insoles range – which not only meet but even exceed the exceptional quality and value of their predecessors.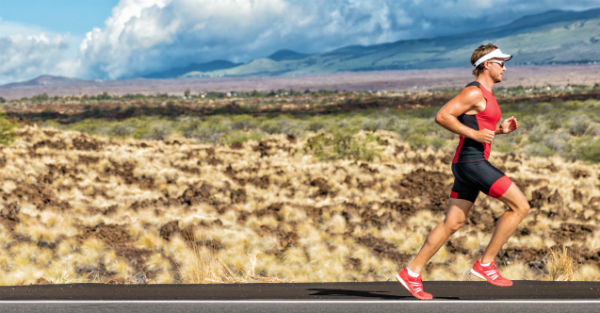 The Ironman Triathlon
The Ironman triathlons are a series of gruelling triathlons that take place around the world each year. Hosted by the World Triathlon Corporation, they consist of a 2.4 mile swim, a super long 112 mile cycle, and finally a full 26.22 mile marathon run, in that order. Widely agreed to be one of the toughest sporting challenges around today, the Ironman triathlon demands a lot of its participants' minds and bodies – and an exceptional amount from their feet!
What Are Ironman Insoles?
As well as challenging thousands of amateur and professional athletes worldwide each year, the Ironman triathlon has also produced an exceptional range of performance running insoles. These insoles are designed specifically to protect your feet and improve your gait when running over long distances, and are an excellent choice for running, walking or any sport involving repetitive impact on your feet. Because of their protective and performance enhancing qualities, we recommend these insoles in particular for anyone training to reach a new personal best or longer distances.
If You Used the Old Ironman Range
For anyone who has grown used to the old Ironman range we have some excellent news: many of the new insoles have a direct comparable product in the old range! See the below table for direct product comparisons:
*The Spenco Ironman Pwr-Thane Cushioning Insole is a completely new design without a direct predecessor

What Is Pwr-Gel?
Pwr-Gel technology appears in the majority of the new Ironman range, and offers excellent impact reduction for the heels – vital in long running events. With a compression set percentage of just 11%, this material con be counted on to spring back up with each step for miles on end, providing you with the care you need through rigorous training and long distance events.
Our Top Pick for Pwr-Gel Insoles: Spenco Ironman Pwr-Gel Heel Cups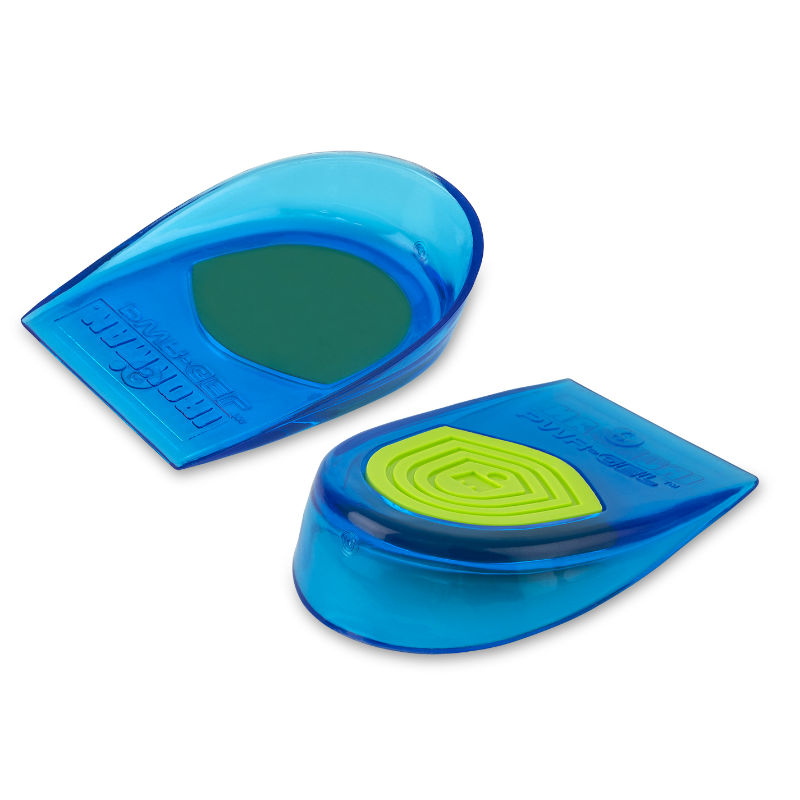 Offering coverage for the whole heel without bulking out your shoe, the Spenco Ironman Pwr-Gel Heel Cups are a perfect minimal additional to your shoe, which help to prevent impact from damaging your heel. At the same time, their rear foot alignment helps to prevent injury across even the mid-foot and their comfortable gel base cushions the base of the plantar fascia.
What Is Flexalign?
The durable Ironman Flexalign material is formulated not only for the absorption/cushioning of impact across the foot, but also to return that energy back into your stride for the best performance. While Pwr-Thane holds comparable qualities, Flexalign is remarkably light, and these insoles can even be worn with sandals.
Our Top Pick for Flexalign Insoles: Spenco Ironman Flexalign Arch Support Insoles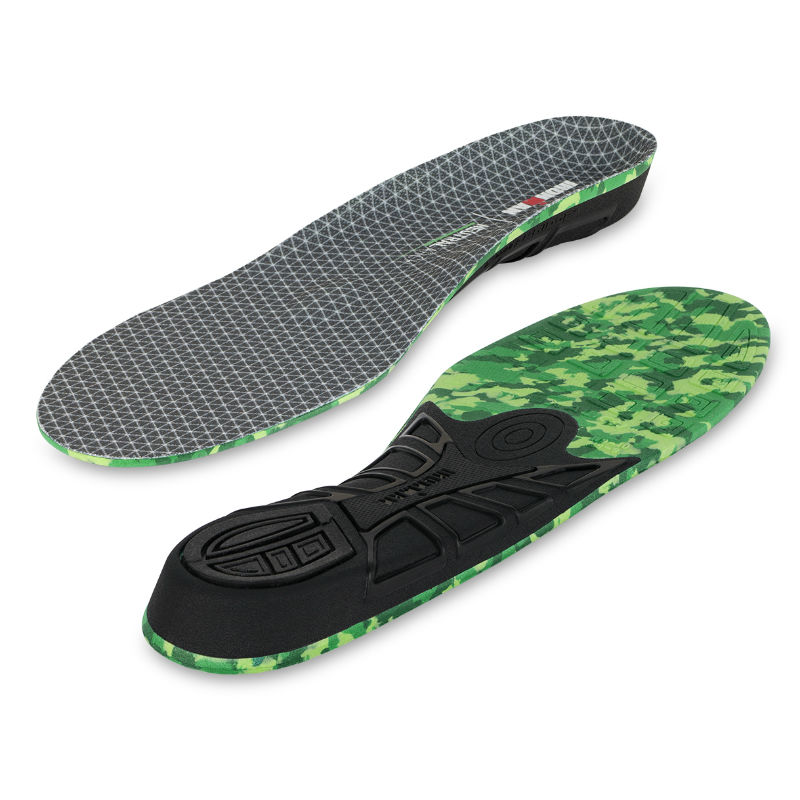 Available in Low Arch, Neutral Arch or High Arch variants, the Spenco Ironman Flecalign Arch Support Insoles are able to offer bespoke, robust support to the full length of feet of all kinds. Their flexalign construction optimises power transfer through the foot during impact and activity, allowing you to get the most out of your body without generating discomfort or increasing the risk of injury.
What Is Pwr-Thane?
A durable, low-compression material, Pwr-Thane has also been formulated to return power to the foot during your stride. More so than Flexalign, the key focus of this material is boosted power and performance.
Our Top Pick for Pwr-Thane Insoles: Spenco Ironman Pwr-Thane Cushion Insoles
Designed to maximise performance, the Spenco Ironman Pwr-Thane Cushion Insoles also include a Pwr-Bridge design, which uses a series of support structures to stabilise the heel and mid-foot. It also helps to align foot posture with double impact: improved efficiency and reduced risk of impact. These insoles are excellent for anyone looking to fine-hone their technique before taking on bigger challenges.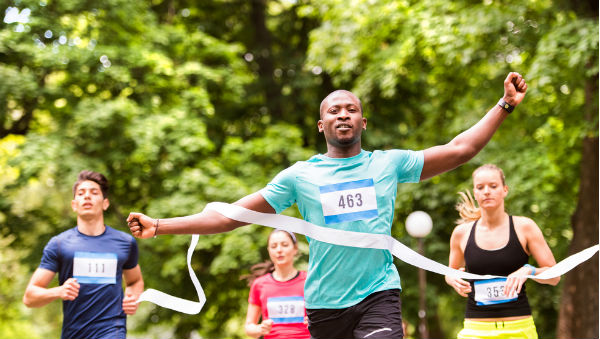 Cross That Finish Line
Whether you are familiar with the old range of Ironman insoles or coming in fresh to this new range, these insoles could have a radical impact on your comfort and performance over longer distances. For our full range, see the Spenco Ironman Insoles category.
If you have any thoughts or questions about the new Ironman range leave a comment below! Alternatively, you can find us on Facebook and Twitter.
Tags: Brand Focus, Foot and Ankle Pain, Insoles, Running
Shop the New Spenco Ironman Range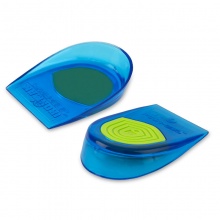 High impact sports full-heel cup
Reduces impact on heel during training
Pwr-Thane coverts impact back into energy
Available in two sizes for almost all users
---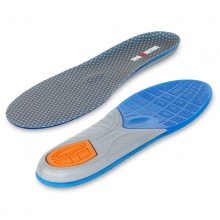 Gel insoles with an impact reducing heel cup
Perfect for daily wear or during training
Soothes heel and plantar fascia while improving gait
Trimmable to reach a perfect fit to most feet
---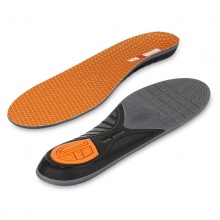 Lightweight gel insoles with impact heel cup
Suitable for training or simply daily wear
Flexalign material converts impact to energy
Trimmable to perfectly fit most foot sizes
---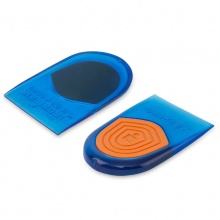 Gel heel cushion with lightweight construction
PWR-Gel Material offers impact relief to heel
Designed to provide comfort to the entire heel
Universal design suitable for most users
---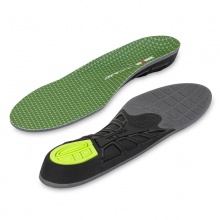 Gel insoles with impact reducing heel cup
Designed for sports training and recovery
Flexalign material converts impact to energy
Improves foot posture for performance and comfort
---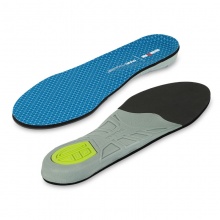 Gel insoles design to reduce impact and boost performance
Ideal for use during intensive training or recovery
Heel cup supports foot and prevents impact injury
Pwr-Thane design converts impact to energy
---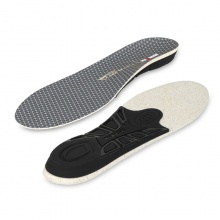 Impact cushioning outdoor gel insoles
Designed for training in diverse environments
Comprehensive heel cup reduces heel impact
Improves foot posture for comfort and performance
---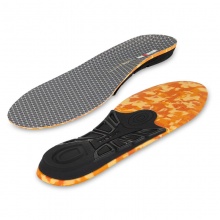 Rigid orthotic insoles with heel cup
Ideal for use during intensive training
Flexalign material converts impact into energy
Designed specifically for low arches
---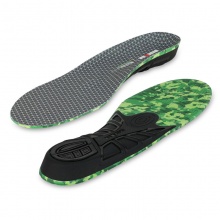 Rigid orthotic insoles with heel cup
Ideal for use during intensive training
Flexalign material converts impact into energy
Designed specifically for medium arches
---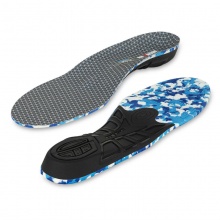 Rigid orthotic insoles with heel cup
Ideal for use during intensive training
Flexalign material converts impact into energy
Designed specifically for high arches
---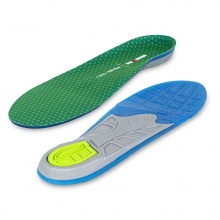 Lightweight impact reducing gel insoles
Suitable for everyday use or training
Reduces heel impact and improves gait
Available in six sizes for most feet