Getting Started with Blu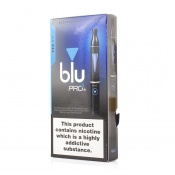 Consistent vapour for a premium experience
Long-lasting battery – less time between recharges
Range of bespoke-made e-liquids available to suit you
Top-filling clearomiser makes refills quick and easy
Our Most Popular Blu Refills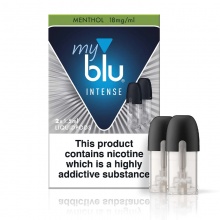 Available in 18mg nicotine strength
Refreshing peppermint and spearmint combination
Contains nicotine salt that offers quick absorption
Bulk purchases available from £4.70 per pack
---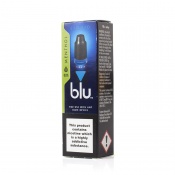 Sweet menthol flavour with spearmint and peppermint
Available with 8mg and 16mg strengths
Made in the USA with quality ingredients
Suitable for Blu Pro E-Cigarette
---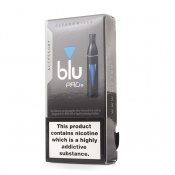 Ergonomic mouthpiece for consistent vapour
Top-filling design makes refills quick and easy
Clear window shows how much e-liquid is left
Replace clearomiser regularly to maintain quality
---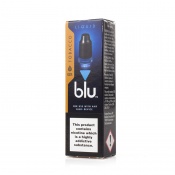 Rich and warm classic tobacco flavour
Available with 8mg and 16mg strengths
Made in the UK with quality ingredients
Suitable for Blu Pro E-Cigarette
---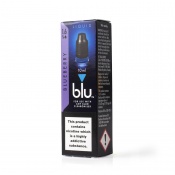 Fresh and juicy blueberry flavour
Available with 0mg and 16mg strengths
Made in the USA with quality ingredients
Suitable for Blu Pro E-Cigarettes
---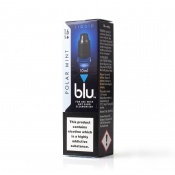 Refreshingly crisp and cool peppermint
Available with 8mg and 16mg strengths
Made in the USA with quality ingredients
Suitable for the Blu Pro E-Cigarette
---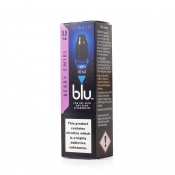 Juicy and rich berry smoothie flavour
Available with 8mg nicotine strength
Made in the USA with quality ingredients
Suitable for the Blu Pro E-Cigarette
---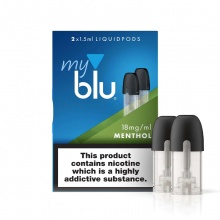 Menthol, spearmint and peppermint flavours
Available with 0mg, 9mg or 18mg nicotine strength
Suitable for the Blu MyBlu E-Cigarette
Bulk purchases available from £4.70 per pack
---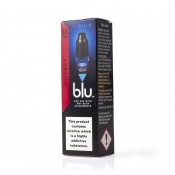 Tart and juicy cherry flavour
Available with 0mg and 8mg strengths
Made in the USA with quality ingredients
Suitable for the Blu Pro E-Cigarette
---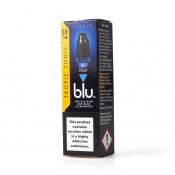 Tropical blend of pineapples, mangoes and more
Available with 8mg nicotine strength
Made in the USA with quality ingredients
Suitable for the Blu Pro E-Cigarette
Which Blu is Right for Me?
One of the most popular e-cigarette brands in the UK, the Blu Range has something for everyone, whether you are a complete beginner to the world of vaping or an experienced vaper. Each range has been designed with a different user in mind:
MyBlu: Simple click-and-use design is perfect for newbies to e-cigarettes
Blu Pro: A basic vape pen that opens up a world of flavours without your needing to know a lot about vaping technology
Blu Ace: A more advanced vape that provides a greater amount of options for experienced users
Both Blu Pro and Blu Ace can be used with the wide range of Blu Pro E-Liquid, which is available in a number of refreshing flavours. To learn more about the differences in Blu products, please see our guide here.