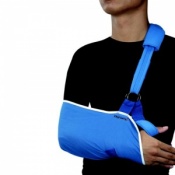 Foam padded straps prevent chafing and rubbing on neck
Luxury nylon fabric remains comfortable against skin
Immobilises the shoulder, elbow and arm during use
Fully adjustable in design for an improved fit
---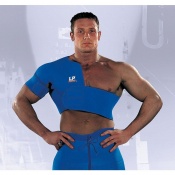 Provides comfortable compression to the shoulder
Supports the shoulder to aid the healing process
Provides therapeutic warmth to the shoulder joint
Velcro strapping makes for easy adjustment and fit
---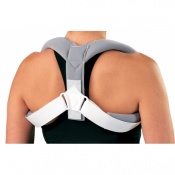 Easily adjustable construction for an improved fit
Comfortable foam and nylon cotton construction
Suitable for clavicle fractures and dislocations
Universal size fits a wide range of patients
---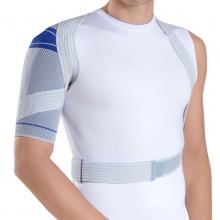 Comfortable, supportive brace to aid recovery from shoulder injuries
Alleviates pain, making your recovery more bearable
Made of a breathable material for a comfortable wearing experience
Supports the shoulder joint in a centred position for improved joint guidance
---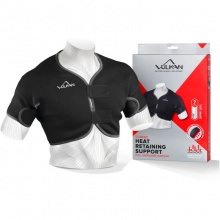 Provides adjustable levels of compression, support and heat retention
Made of neoprene that promotes air flow for greater breathability
Designed to minimise the risk of strain to the rotator cuff muscles
Available in four sizes, from Small to Extra Large
---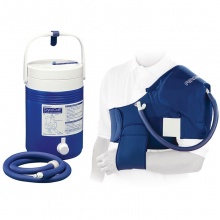 Ideal for a wide range of conditions, including sporting injuries
Compresses the shoulder while administering cold therapy
Anatomical design covers the shoulder area completely
Helps reduce swelling and discomfort in the area
---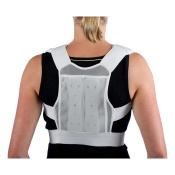 Breathable mesh;

Touch and close fastening;

Padded shoulder straps;

Available in three sizes.
---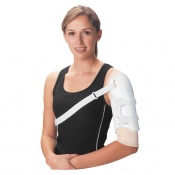 Preformed orthopaedic-grade construction for excellent support
Ideal for managing mid-shaft and distal third humeral fractures
Includes two extra-thick stockinettes for added comfort
Designed with adjustable straps for a more tailored fit
---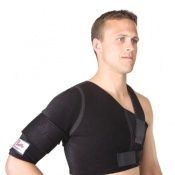 Controls shoulder range of motion to prevent pain
Straps can be altered according to your needs
Perforated and breathable for added comfort
Stabilises, assists or restricts movement
---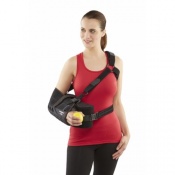 Three point strapping system prevents neck pain
Provides 15° of abduction for added protection
Designed with soft and breathable material
Comfortable and convenient to apply
---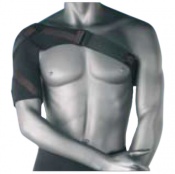 Acute/ Chronic Shoulder Pain

Provides support during sport

Smart material regulates temperature

Similar to Physio shoulder taping method
---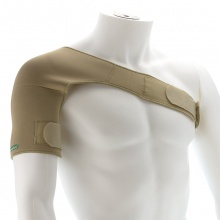 Supports the shoulder following shoulder subluxation or rotator cuff injury

Made from Coolmax/Airprene

Fits either the left or right shoulder

Light and comfortable
---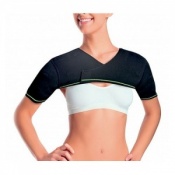 Pain relief for both shoulders
32 powerful magnets
Soft and comfortable against the skin
Natural pain relief
---
Lifts and supports the shoulders
Easy to fit and adjust
Comfortable, breathable material
Available in 3 colours
---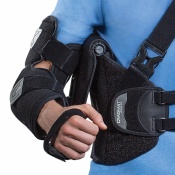 Innovative shoulder immobiliser for quick and comfortable recovery
Suitable for post-operative immobilisation in a least 15 degrees of abduction
Precision-based system allows the patient to flex and extend their arm
Provides four angles of immobilisation in one brace for optimal versatility
---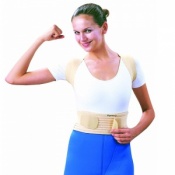 Corrects posture;
Ideal for fracture or injury;
Neat comfortable and stylish;
Immobilises & supports clavicle.
---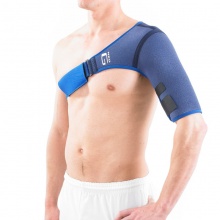 Suitable for a variety of shoulder injuries.

Adjustable shoulder support allowing variable compression.

Enabling you to customise the level of support.

Ensures good blood flow to the shoulder.
---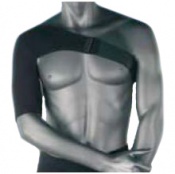 Tendomyopathies of shoulder

Stress-related shoulder pain (sport)

Degeneration of Shoulder Cuff

Neoprene material
---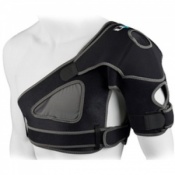 Anatomically designed bi-lateral fit;
Adjustable straps for added comfort;
Prevents over rotation and abduction;
Therapeutic warmth for healing and recovery.
---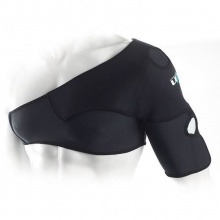 Provides firm, even support;
Promotes healing & flexibility;
Anatomically designed;
Durable, lock stitched seams.
---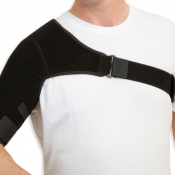 High quality neoprene material provides therapeutic warmth to the injury site
Anatomically designed to provide stability and focused compression
Optional cold disc for application of cold compression therapy
Supplied in a universal size that is adjustable for a perfect fit
---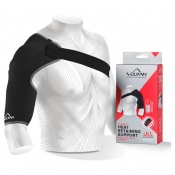 Light compression and support without restricting movement
Neoprene build offers heat retention while promoting air flow
Adjustable and removable strap applies direct pressure
Suitable for use on the left or the right shoulder
---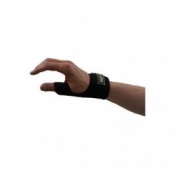 Fits both the left and right hands
Breathable material
Aluminium stay
Universal size
---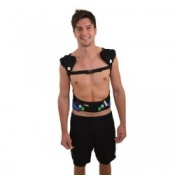 Breathable fabric;
Comfortable for long term wear;
Comfortable shoulder retraction;
Offers optimal position for healing.
---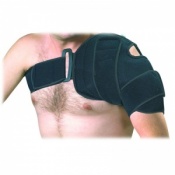 Meets the two main points of the R.I.C.E theory
Designed to reduce pain and swelling by combining compression and cold therapy
Strong velcro straps and shut off valve ensures the desired compression remains constant
Ice gel pack included
---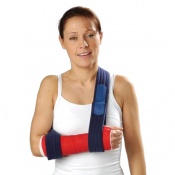 Designed to support arm in combination with a cast
Comfortable immobilisation system for the arm
Suitable for wrist, elbow or shoulder trauma
Easy to use, versatile and effective support
---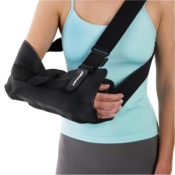 Available with an abduction pillow for angled support
Limits posterior arm mobility to reduce discomfort
Ideal for injuries to different areas of the arm
Provides secure arm and shoulder support
---
Includes the Shoulder Cuff and IC Cooler
Made with an integrated pump for easy use
Provides targeted pain relief in the area
Designed to fit the shoulder properly
---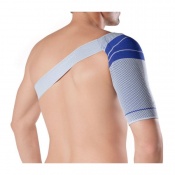 Relieves pain and reduces swelling
Compression knit exerts pressure and massages tissue
Helps to avoid painful postures while promoting joint mobilisation
Removable massage pad has a targeted effect on pain spots
---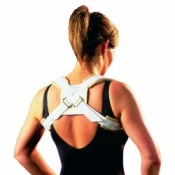 Assists shoulder retraction;
Two padded webbing straps;
Pad over scapulas;
Figure of eight design.