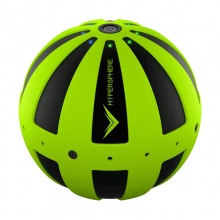 Vibrating ball that delivers a high-intensity soft tissue massage
Ideal for anyone looking for combined benefits of compression and vibration
Especially suitable for athletes and those suffering from limited muscle flexibility
Three vibration intensity levels allow you to enjoy massage at your own pace
---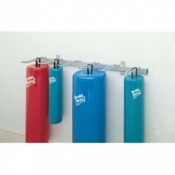 Rack to store Tumble Forms Rolls
Stores up to 12 rolls at a time
Eliminates tripping hazards
Keeps your rolls safe and intact
---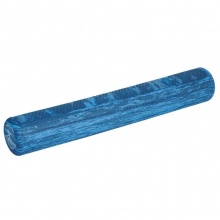 Soft foam roller

Supports during Pilates exercises

Ideal for those with poor balance

Comfortable and stable
---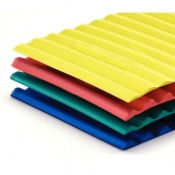 Ridged design ideal for myofascial release and more
Helps increase muscle flexibility – great for fitness and therapy
Designed for TheraBand Pro Foam Rollers for extra versatility
Four densities available for progressive development
---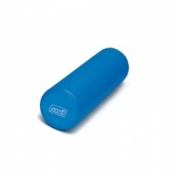 Roller to massage tense areas

De-knots muscles

Stretches ligaments

Can also be used as a static support
---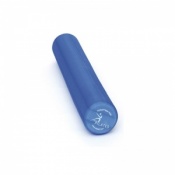 ---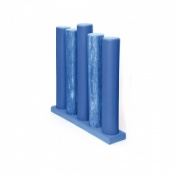 ---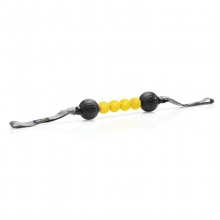 Adjustable massage roller for trigger release
Ideal for pre or post workout massages
Increase muscle strength, flexibility and oxygenation
Durable nylon bands for use as handles or stretching straps
---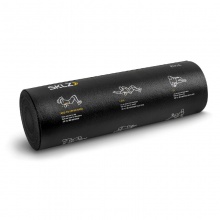 Deep tissue massage roller
Reduces soreness and increases range of motion
Printed with illustrations of recommended recovery movements
Commercial grade foam for maximum relief
---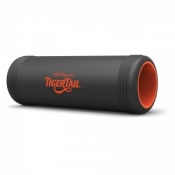 Effectively breaks up knots and releases tightness
15" design is sturdy yet still portable
Works on all major muscle groups
Smooth surface doesn't trap bacteria
---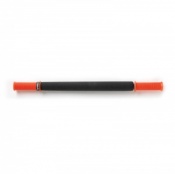 Tiger Tail's longest portable foam roller at 22"
Extra length makes it ideal for larger people, or massaging another person
Works on all major muscle groups
Roll anywhere, without having to get on the floor
---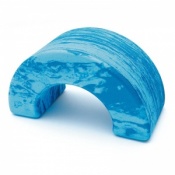 Tool to align head during Pilates exercises
Can be used with Sissel rollers
Prevents hyperextension of spine
Encourages optimum body alignment
---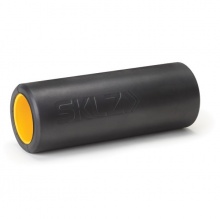 Hollow barrel roller to increase flexibility
Ideal for pre- and post-workout use
Compact size is perfect for travelling
Reduces muscle soreness and recovery times
---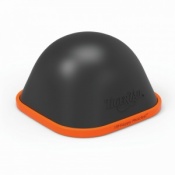 Inventive tool for muscle massage, like a stationary foam roller
Grippy, flat base ensures it won't move out of place
Use against a wall, or on the floor, chair or bed
Dimensions: 5.5" x 5.5" x 3.25"
---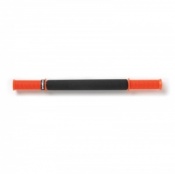 Tiger Tail's most popular foam roller
18" design makes it perfect for personal use and easily portable
Works on all major muscle groups
Roll anywhere, without having to get on the floor
---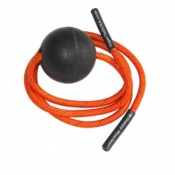 Innovative massage ball on a rope
Small size means you can take it anywhere
Perfect for getting to hard-to-reach areas of the body
Ball slides on the rope, allowing you to position it however you like
---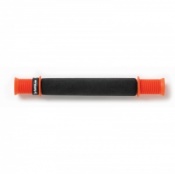 Ultra compact and travel-friendly 12" foam roller
Perfect for use as a foot massager
Works on all major muscle groups
Roll anywhere, without having to get on the floor
---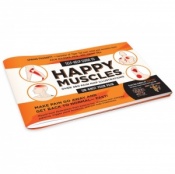 Trouble-shooting guide with over 250 muscle knot illustrations
Contains pain patterns, knot locations and self-help treatments
Easy-to-follow format covers all muscle groups from head to toe
80 pages
---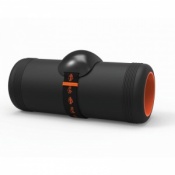 Ultimate accessory for any foam roller, for a more intense massage
Elevates the roller into a more powerful and penetrating tool
Curved, firm shell provides deep muscle relief for improved mobility
Just strap around your foam roller to use
---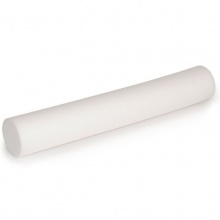 Foam roller for Pilates

Enhances balance and core stabilisation

Ideal for rehabilitation

Available in 4 different sizes
---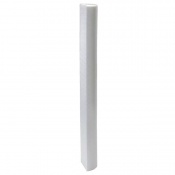 Made with durable closed-cell foam for longer life
Great for fitness and therapy use, at home or in a clinic
Includes exercise instructions for effective workouts
Half design great for more stable use
---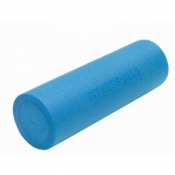 Relieves muscular tension
Available in 18inch or 36inch
Popular with runners and other athletes
Enhances balance, flexibility and strength
---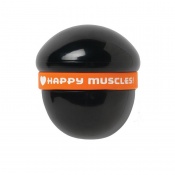 Compact handheld massager for deep muscle relief
Three trigger point curves apply differing amounts of pressure
Tiny size (2.75" massage surface) means you can take it anywhere
Hard, firm and smooth surface glides over clothing
---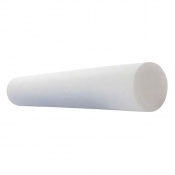 Hard inner core helps you develop stability
Incredibly versatile – great for stretching, core strength and more
Huge range of sizes available to match your needs
Available in round and half versions
---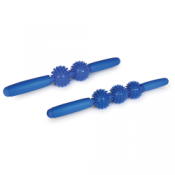 Highly effective in the treatment of muscle pain.
Can help relieve stress and stiffness.
Helps stimulate blood circulation.
Can also be used for reflexology.
---
Made with durable closed-cell foam for longer life
Great for fitness and therapy use, at home or in a clinic
Includes exercise instructions for effective workouts
Two lengths available for different needs and uses
---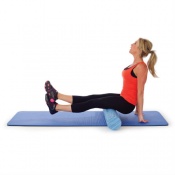 High-density EVA foam roller in a choice of sizes
Great for yoga, Pilates, physiotherapy, and rehabilitation
Helps with stretching and balance training
Ideal for home fitness routines or in classes
---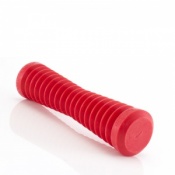 Helps relieve inflammation and heel or arch pain
Tones weak muscles and stimulates circulation
Ideal for conditions including plantar fasciitis
Easy to use for immediate relief