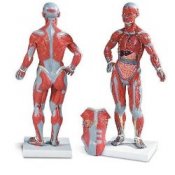 1/4 Life-Size Muscle Figure, 2-part
---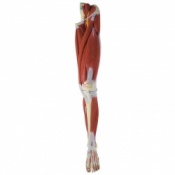 An anatomically accurate representation of the muscles of the human legs
Removable muscles for ease of use
Includes stand and user manual
Ideal for use in medical teaching environments
---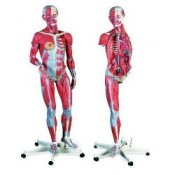 3/4 Life-Size Dual Sex Muscle Figure, 45-part
---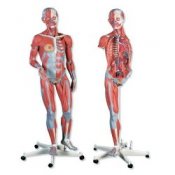 3/4 Life-Size Female Muscle Figure, 23-part
---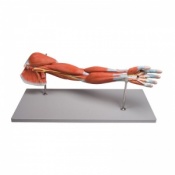 A life sized representation of the human arm
Includes removable muscles
Consists of seven parts
Ideal for use in medical training scenarios
---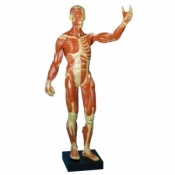 Highly detailed 1/3 scale model
Includes superficial and deep muscle details
Ideal for use in physiotherapy clinics
Fine surface structure with detailed painting
---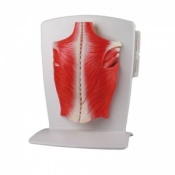 An anatomically accurate model of the back musculature
Removable intermediate and superficial muscles
Made from soft flexible material
Ideal for interactive learning
---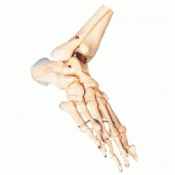 The Bones of Foot is a life size model
---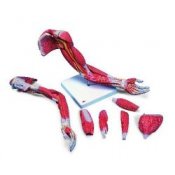 Deluxe Muscle Arm, 6 part, Life Size
---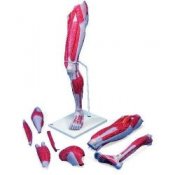 Deluxe Muscle Leg, 7 part, Life Size
---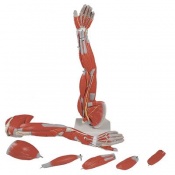 Shows tendons, vessels, nerves and bone components
Delivered on a removable stand for putting on display
Illustrates both the superficial and deeper muscles
Each part is numbered and five can be removed
---
Shows tendons, vessels, nerves and bone components
Delivered on a removable stand for putting on display
Illustrates both the superficial and deeper muscles
Each part is numbered and eight can be removed
---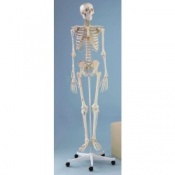 Natural casting of a human skeleton

Marking of muscle origins

Marking of muscle insertion

5 leg safety castor mounted stand
---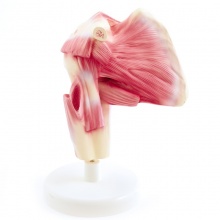 Lifesize model of human shoulder muscles

Ideal for medical students and education

Displays muscles, ligaments, and bones

Mounted on a stand for easy display
---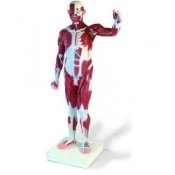 Life size Male Muscular Figure, 37-part
---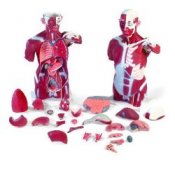 Life size Muscle Torso, 27 part
--- Life-Size Dual Sex Asian Human Figure, 39-part
---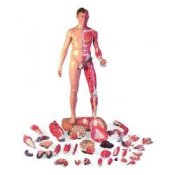 Life-Size Dual Sex Human Figure, 39-part
---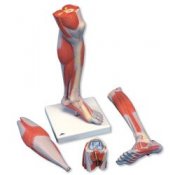 Lower Muscle Leg with detachable Knee, 3 part, Life Size
---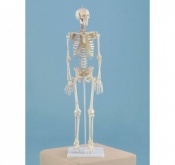 Scaled down 1/2 life size model of human skeleton;

Removeable arms,legs, and three part skull;

Markings shoing muscle origin;

Markings showing muscle insertions.
---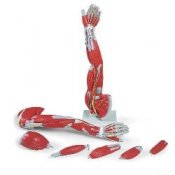 Muscle Arm, 6 part, 3/4 Life Size
---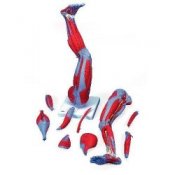 Muscle Leg, 9 part, 3/4 Life Size
---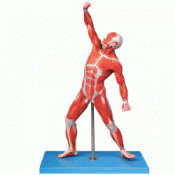 Displays 69 different muscle positions.
Shows the topography of muscles.
Shows muscles the of a male.
---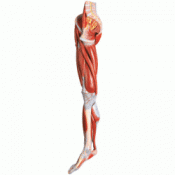 Standing model.
Shows the most important blood vessels and nerves.
Left leg.
Separated into 10 parts and 82 positions are displayed.
---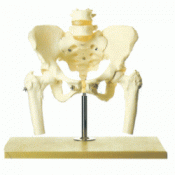 The Pelvis with Lumbar Spine and Femoral Head is a life size model
---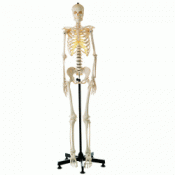 Shows all the anatomic details of the skeleton.
---
Shows the arteria vertebralis & spinal cord.
Life size model.
Features spinal nerves and connected ganglion cells.
Consists of occipital bone, cervical, thoracic.