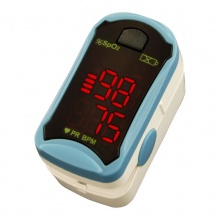 1 year warranty
Comes supplied with 2 x AAA batteries and a handy pouch & lanyard
Low power consumption
Features an auto power down and low battery indicator
---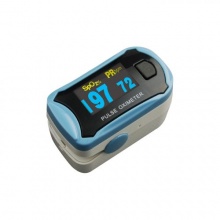 Screen has adjustable brightness feature
Comes supplied with 2 x AAA batteries and a handy pouch & lanyard
Automatic power off to save maximise battery life
Light and compact design
---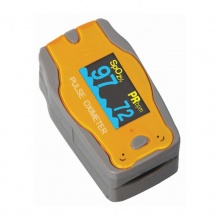 Comes with 2 years warranty
Supplied with batteries and a lanyard
Designed specifically for paediatrics
Features an auto power down and low battery indicator
---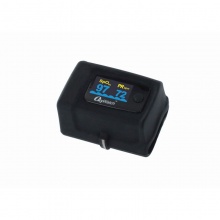 Drop proof up to 1 metre
Supplied with batteries and a lanyard
3 Year warranty for peace of mind
Features an auto power down and low battery indicator
---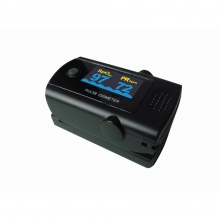 Accommodates wide range of finger sizes
4 Direction Display & 6 Display Modes
Perfusion Indicator & Pulse Sound
Low power indicator
---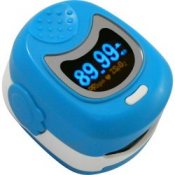 Specially designed for paediatric use

Measure oxygen saturation and pulse

Rechargeable Li-on battery

Designed to be easy to use and light
---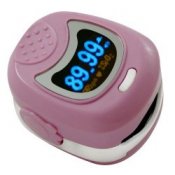 Specially designed for paediatric use

Measure oxygen saturation and pulse

Rechargeable Li-on battery

Designed to be easy to use and light
---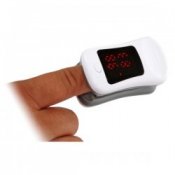 High quality wide angle LED display

Measures oxygen saturation, pulse

100 hours of battery life

Lightweight and easy to use
---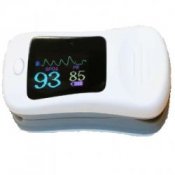 Wide angle OLED real time display

Measure oxygen stauration and pulse

100 hours battery life, auto-off

Graphical pulse rate display
---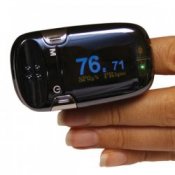 Low energy OLED display

Long life, batteries included

Real time graphical pulse rate

Displya rotates with finger
---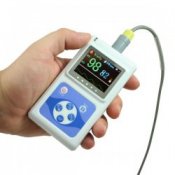 Transfer data to a computer

Small and lightweight

Clear and colourful LCD screen

Stores data for up to 24 hours
--- Disposable airway adapter tubes
For use with Nonin 9847
---
---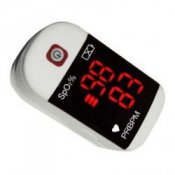 Small and light design;

Easy to use - simply clip to you finger;

Monitor blood oxygen saturation quickly and easily;

Fantastic value.
---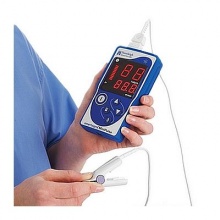 Ergonomically-designed handheld pulse oximeter
Ideal for providing quick and accurate readings
Results displayed on a large, clear LED screen
Equipped with full function SpO2 and pulse rate alarms
---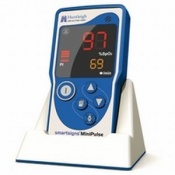 Large LED display to easily read results
Full function alarms for Sp02 and Pulse
Features an IV pole fixing
Handheld for increased mobility and easier use
---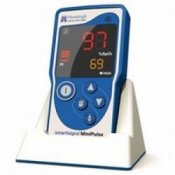 ---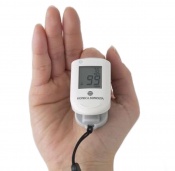 Large LCD back lit screen

High accuracy measurements

Fast and efficient

Neck strap included
---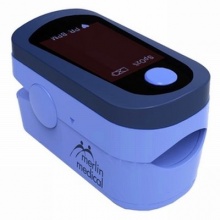 ---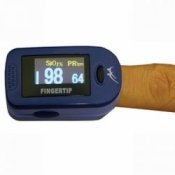 ---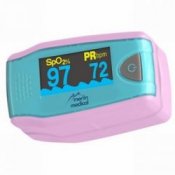 ---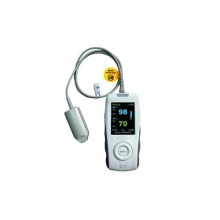 Handheld, portable pulse oximeter to enhance patient care
Large, colour display shows SpO2, PR, waveform and pulse rate
Adjustable audible and visual alarms
For daily use in a range of healthcare settings
---
Plugs directly into the new MicroLab and SuperSpiro diagnostic Spirometers;
Result and trend printouts;
Shows heart rate;
Oxygen saturation SPo2.
---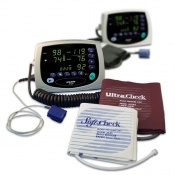 Offers automated NIBP measurements and proven SpO2 monitoring
Equipped with a user or system-defined dynamic inflation pressure
Comprehensive data capture is ideal for extended monitoring
Designed for use in motion and low perfusion environments
---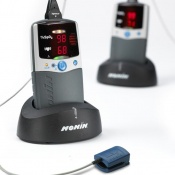 Offers accurate assessments of blood oxygen saturation and pulse rate
Small and compact size for your portable monitoring needs
Provides 72 hours of data storage and 80 hours of battery life
Supplied with a 3-year warranty
---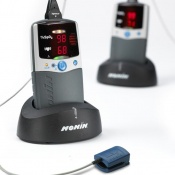 Small and compact size for your portable monitoring needs
Simple design with easy two-button operation
Alarm function to help you stay on track more easily
Provides 72 hours of data storage and 60 hours of battery life
---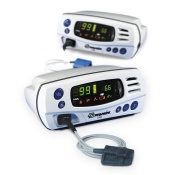 Painless and non-invasive method for measuring oxygen saturation
Designed to easily fit on a table top and into its own carrying case
Offers over 70 hours of memory for extended monitoring
Can be used in acute care and home care environments
---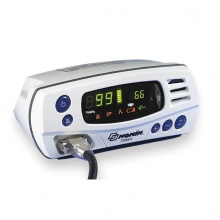 Developed for use in fixed-site or mobile MRI facilities
Suitable for monitoring infant, paediatric and adult patients
Allows simple toe or finger wrap sensor application
Offers a minimum of 30-hour battery life and 70 hours of memory
---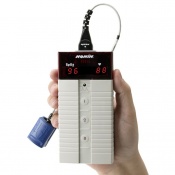 Accurate assessments of oxygen saturation and pulse rate
Can be used on people of all ages, from neonates to adults
Provides 100 hours of battery life
Certified for aeromedical use by the USAF
---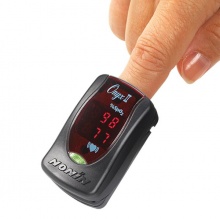 Cost-effective solution for spot-checks and short-term monitoring
Certified by the US Army and Air Force for use in helicopters
Small and lightweight design makes it highly portable
Offers superior accuracy even in low perfusion
---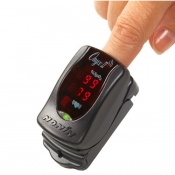 Transmits data wirelessly through communication devices
Offers accurate readings of blood oxygen saturation and pulse rates
Allows clinicians to remotely monitor patients with chronic diseases
Memory storage for a minimum of 20 single point measurements
---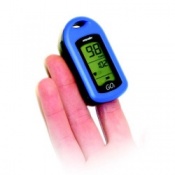 For home and personal use
Compact
21 hour battery life
Three colours available
---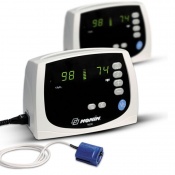 Suitable to monitor neonates to adults, in acute and home care settings
Bright LED displays allow clear readability across the room
Lightweight, compact and durable construction
Offers up to 115 hours of memory
---
---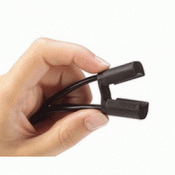 Reusable SpO2 Sensor.
Comfortable fit for continuous monitoring.
PureLight sensor technology.
Form-fitted wraps.
---
---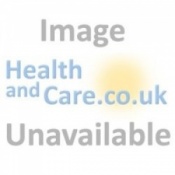 Infant sensors;
For use with Nonin 7500 Table Top Pulse Oximeter.
Can be used with 3150 Monitor with an adaptor cable.
---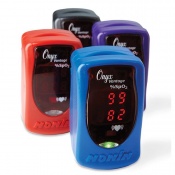 Tested for use on fingers, thumbs and toes
Proven to be accurate in the widest range of patients
Two AAA batteries last for up to 6000 spot checks
Available in four colours: Black, Red, Blue and Purple
---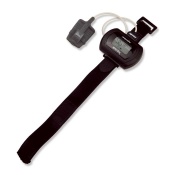 Ideal for multiple applications where small, portable oximetry is needed
Can accommodate the finger of a small baby, to a large adult
Includes a six minute walk test (6MWT) for overnight sleep reporting
Offers 1080 hours of non-volatile memory at a four-second sampling rate
---
---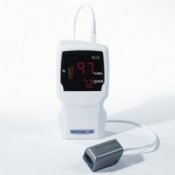 ---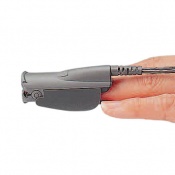 For use with the Konica Minolta Pulsox 300 and the Konica Minolta Pulsox 300i
Replacement or spare part
Enables long-term monitoring
Provides accurate and comfortable readings
--- ---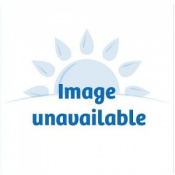 Sensor adapter cable;
For use with Nonin 3150 Monitor.
---