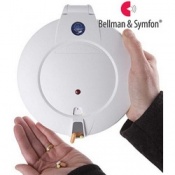 28 pill compartments;
For the deaf or hearing impaired;
Use with Bellman® Visit 868 System;
Prevents access to pills except at programmed times.
---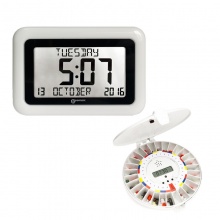 Automatic pill dispenser and dementia clock
Ideal for people with dementia and Alzheimer's
Helps to avoid common confusions throughout the day
Can be set up by either a carer or the user
---
LCD display;
28 pill compartments;
Flashing light & 4 alarm sounds;
Prevents access to pills except programmed times.
---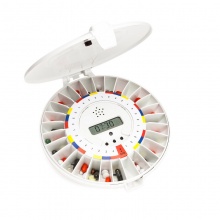 Easily filled and programmed by you or a loved one
Uses an alarm and flashing light to notify you
Reminds you when to take medication
Dispenses pills up to 28 times a day
---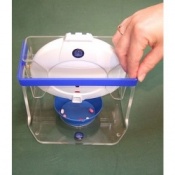 Supplied with a bowl
Helps dispense medication
Ideal for those with limited dexterity
Useful if user forgets to turn dispenser upright
---
5 separate compartments;
Set up to five alarms a day;
Set to alarm, vibrate or both;
Fits easily in bag or pockets.