Tuesday, 21 December 2021 | Eugene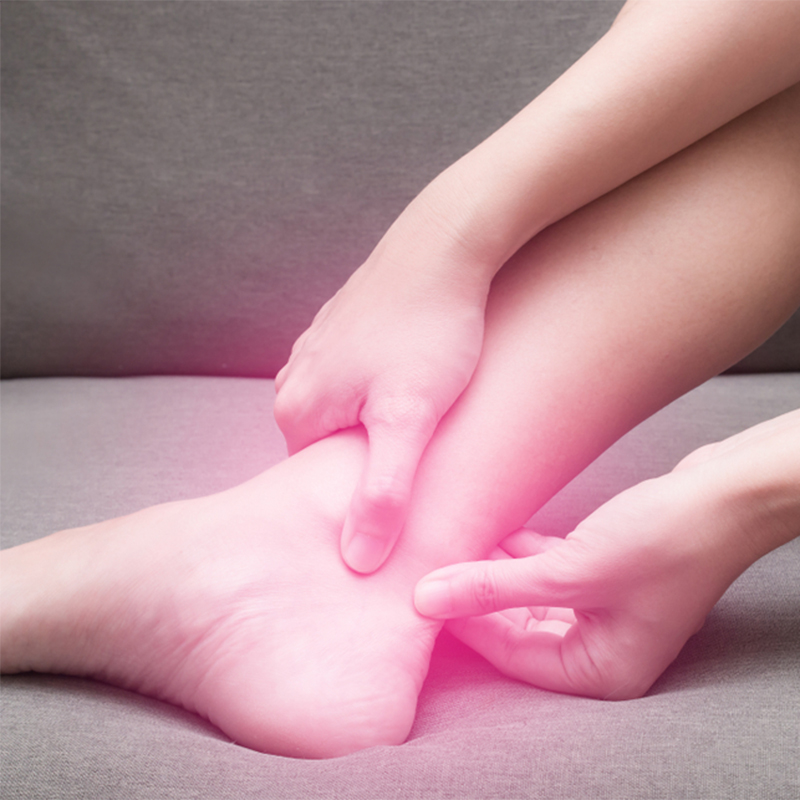 If left untreated, posterior tibial tendonitis can get progressively worse, leading to flat feet, pain and difficulty walking. To help you find the best support for you, we've put together our list of the Best Posterial Tibial Tendonitis Braces.
1 Comment
Monday, 20 December 2021 |
Eugene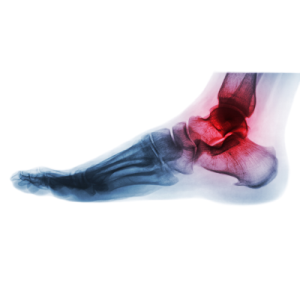 If you frequently notice pain, swelling and stiffness in your ankles, you're most likely suffering from some for of arthritis. To get you moving comfortably again, our product experts have put together our Best Ankle Supports for Arthritis.
Monday, 13 December 2021 | Eugene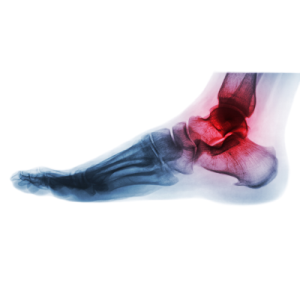 After an injury, or a lifetime of wear, the ligaments in your ankle may be vulnerable to injury. Our Best Ankle Supports for Weak Ankles provide the stability you need to be confident during all sorts of activities.
Monday, 6 December 2021 | Paul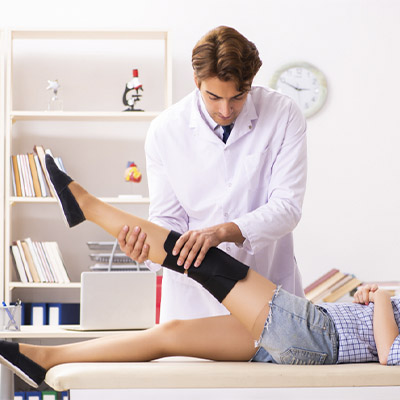 Get the support you need for general weakness and injury with our Thermoskin supports and braces. Providing you with optimal compression and support for weak and injured limbs, you can get the treatment that you need to help you recover. Discover our top products with our guide to the Best Supports.
Thursday, 2 December 2021 | Eugene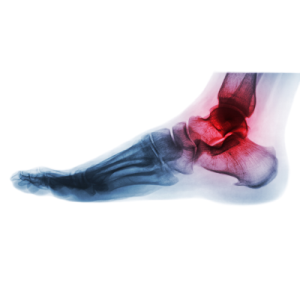 Sprains and ankle ligament damage are common in any active lifestyle, and keeping the area protected after injury is crucial. Read our guide to the Best Ankle Supports for Sprains, where our experts will lay out the top options.
Wednesday, 3 November 2021 | Eugene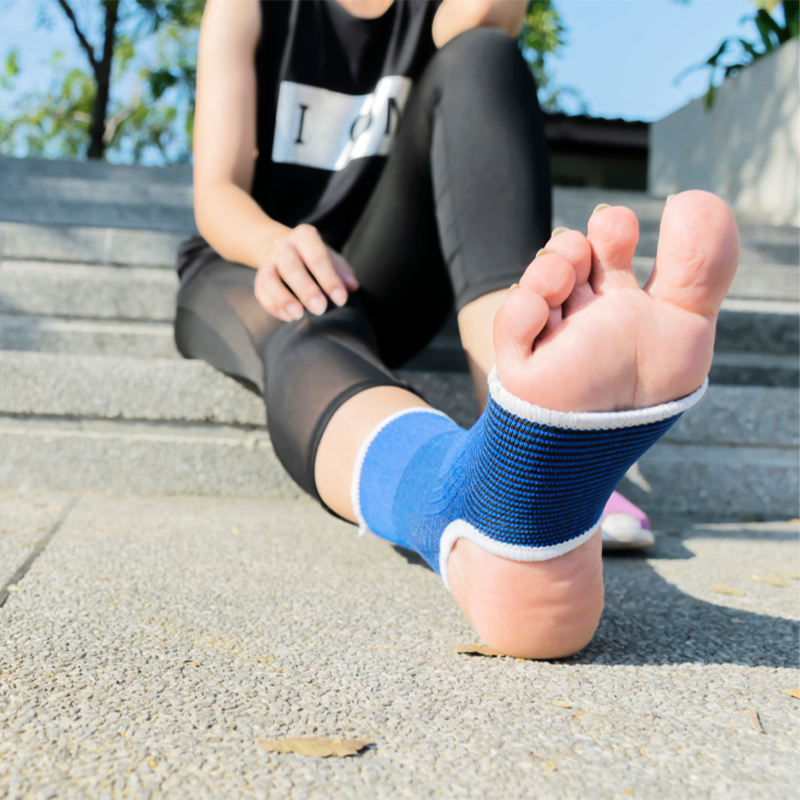 Running is one of the most effective and rewarding ways to stay fit, but it doesn't come without its drawbacks. Learn how to keep your ankles protected and supported with our Top 5 Ankle Supports for Running.
Sunday, 17 October 2021 | Paul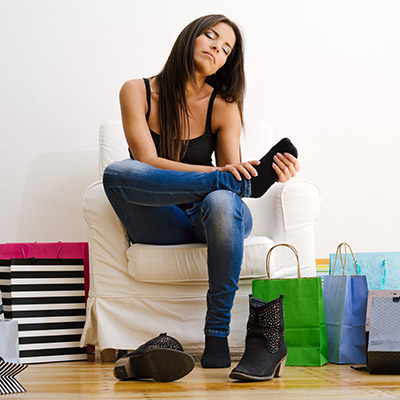 Most of us will suffer from foot pain at some point in our lives, yet most of us will suffer in silence. This list of our Best Shoe Insoles shows how you can tackle foot pain and help to alleviate symptoms of foot problems.
Tuesday, 3 August 2021 | Eugene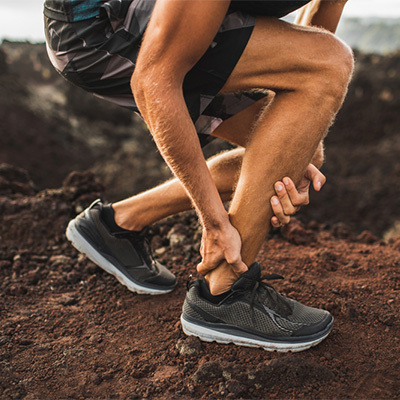 Achilles tendon supports and braces work to provide support and stabilisation to your ankle, while preventing further damage to injured tendons. Read on the learn about aiding your recovery with our Top 5 Ankle Supports for Achilles Tendonitis.
Wednesday, 21 July 2021 | Eugene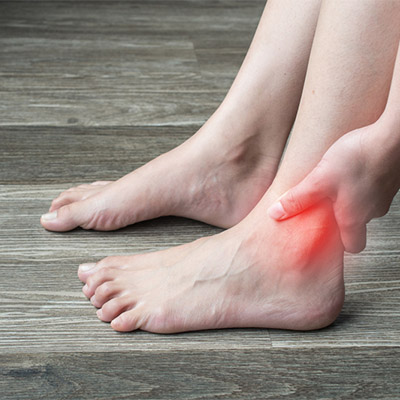 Ankle strength is important to so much in daily life, from avoiding injuries during activity to helping you move freely in comfort. Read our guide on How to Strengthen Weak Ankles to help protect yourself and move better.
Thursday, 8 July 2021 | Eugene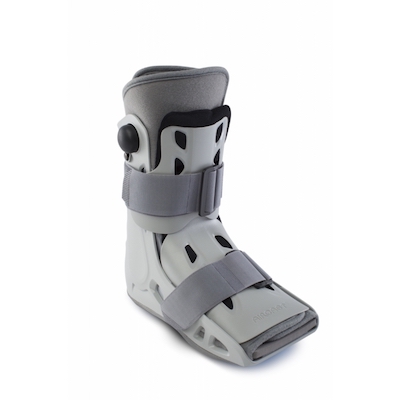 After a fracture or severe sprain, walker boots provide the best way to protect and reduce pressure on your foot or ankle. Make the right choice with industry-leading products by reading about our Best Walker Boots and Accessories.
Thursday, 22 April 2021 | Paul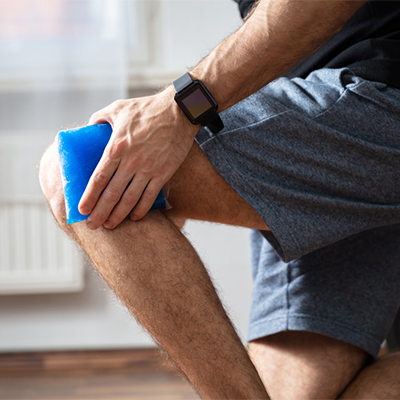 After an injury or an operation, using an ice pack can help to relieve pain and expedite the healing process. We've created this guide on How Ice Packs Reduce Swelling so that, the next time you're in discomfort, you'll know exactly how the ice pack works in tandem with your body to help alleviate the pain.
Tuesday, 9 March 2021 | Paul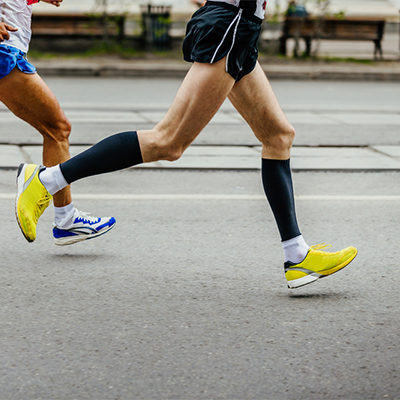 If you suffer from venous conditions, sprains and strains, or are recovering from surgery then compression stockings are ideal. Find the Best Compression Socks for Running with this handy guide.
Monday, 4 January 2021 | Eugene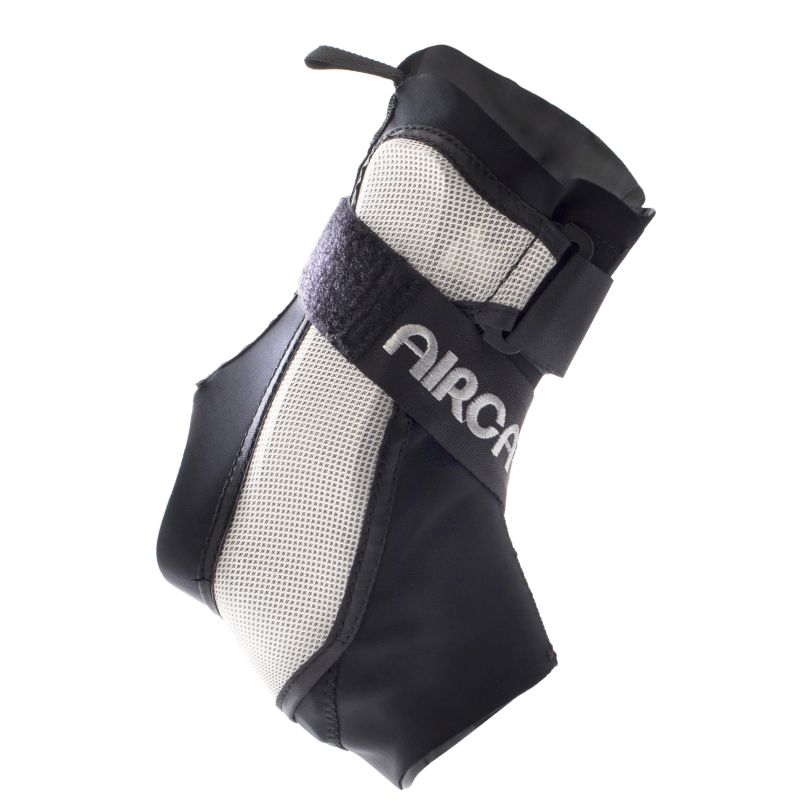 Finding the best ankle brace for you can be difficult, as different supports will each have their own unique strengths. Here, our experts select the Top 10 Ankle Supports, breaking each down by their ideal user.
Thursday, 24 December 2020 | Paul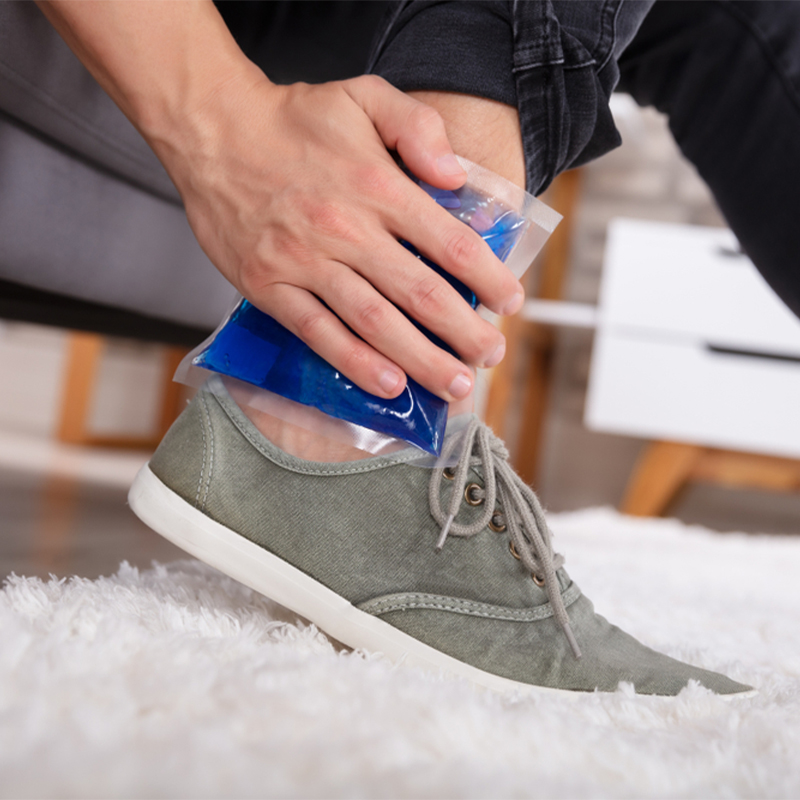 Ice packs provide a fantastic method to reduce the pain and recovery time of injuries. Find out which ice packs you need to treat your ankle with this guide on Our Best Ice Packs for Ankles.
Saturday, 22 August 2020 | Paul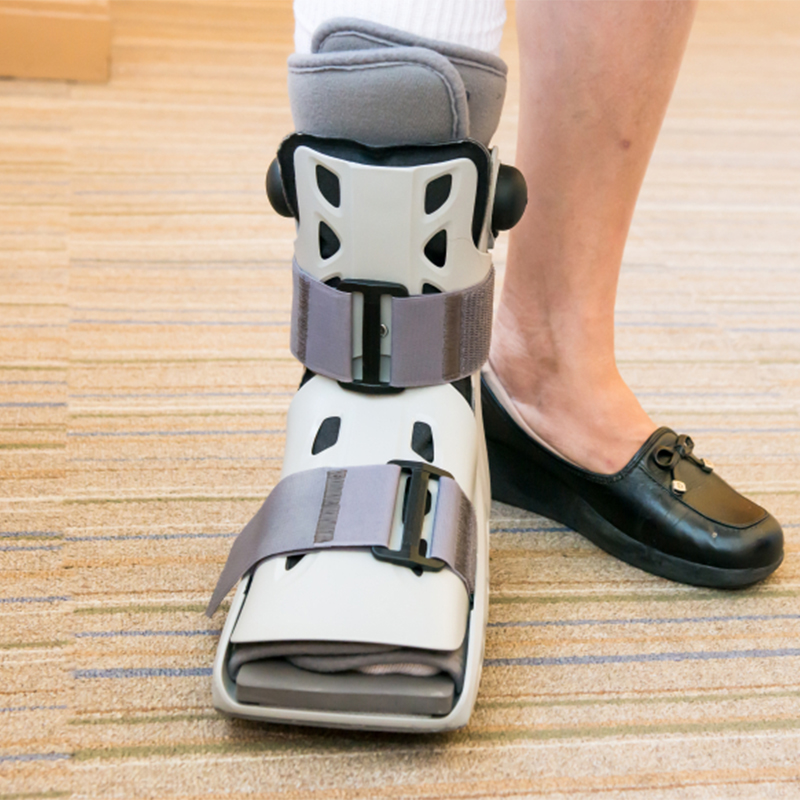 If you're coming to the end of your time in a walker boot, it's important to remember that your ankle is still weakened by injury. Learn how to transition on from your walker boot without injury or aggravation.
Monday, 20 July 2020 | Paul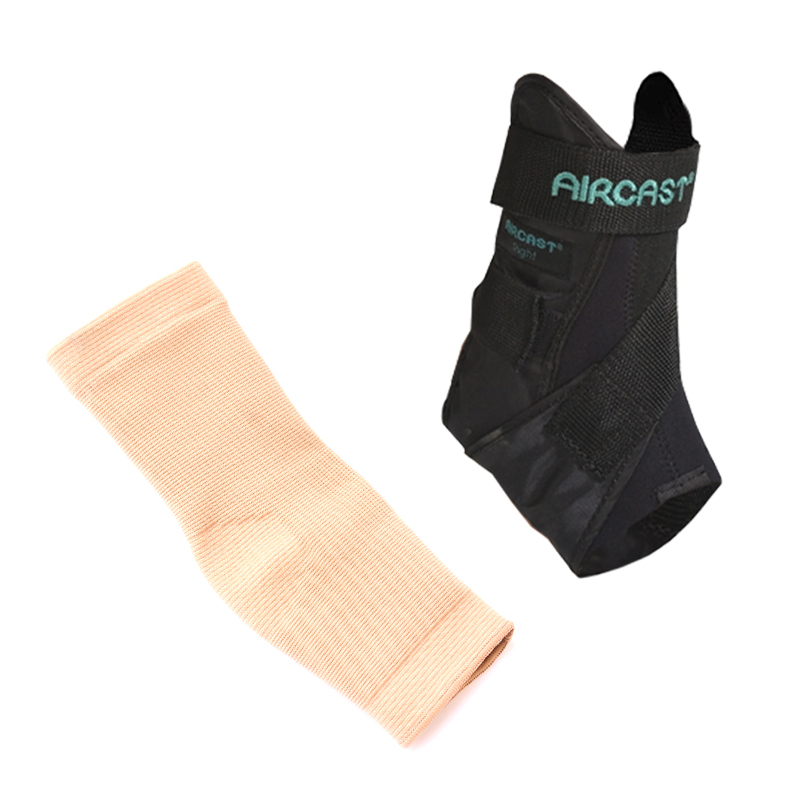 Ankle Supports vs Ankle Braces: What's the Difference? Read our guide about the differences between the two and how you can find the perfect product for your ankle injury.
Friday, 3 July 2020 | Paul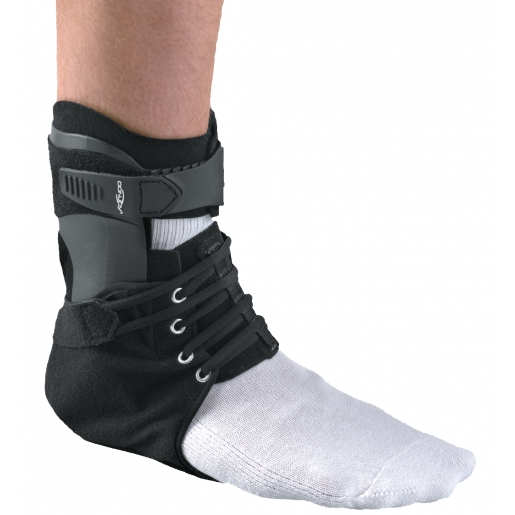 Rolled, twisted and sprained ankles are a huge concern for anyone involved in high-impact sports. Health and Care's top impact protection ankle braces will prevent injuries to your ankle as well as speeding your recovery times.
Friday, 3 July 2020 | Paul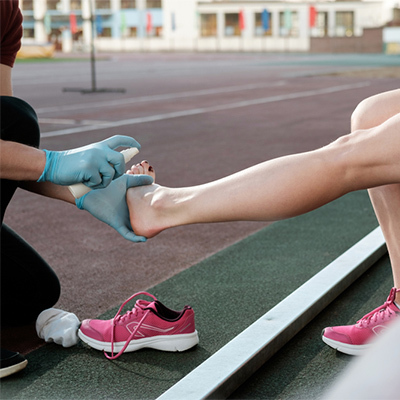 Whether you're a formidable athlete, or are starting a new sport, an injured ankle can stop you reaching your potential. Read about our best braces to get you back on track in our Top 5 Ankle Supports for Sports article.
Friday, 3 July 2020 | Paul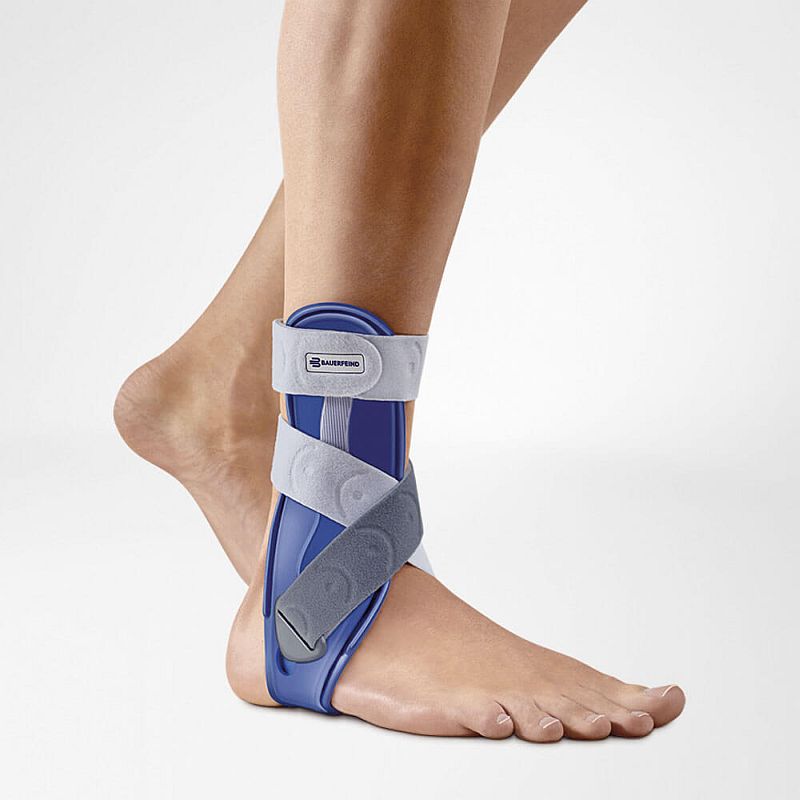 If you've torn your ankle you'll recognise the distinctive sensation of a snap deep within your joint. Health and Care's list of best torn ligament ankle supports will get you on the fast-track to full recovery.
Thursday, 30 January 2020 | Paul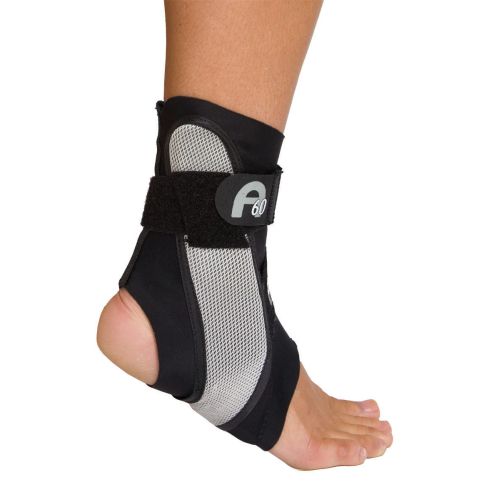 Find out how to put on an Aircast A60 Ankle Brace and ensure that you can fit it correctly for optimal ankle support. The Aircast A60 user guide is available both as a PDF and as written instructions with illustrations.