Fully rotational – no top or bottom
Both foam and gel to provide superior relief
Silicone fluid gel flows between viscoelastic foam layers
Suitable for medium to high risk patients
---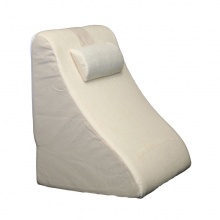 White memory foam backrest for bed
Ideal for people who want to recline comfortably in bed
Includes two unique reclining positions: 30° and 60°
Combine with the BetteRest BR2550 for zero gravity sleeping position
---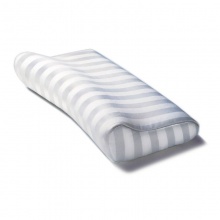 Memory foam neck pillow
Ideal for those with sensitive necks
Increased isolated pressure distribution
Responds dynamically to your body's heat
---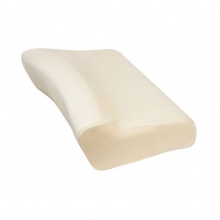 Orthopaedic visco-elastic foam pillow
Ideal for reducing pressure on the neck as you sleep
Find your perfect pillow height using the adjustable pad
Moulds dynamically to suit your head and neck shape
---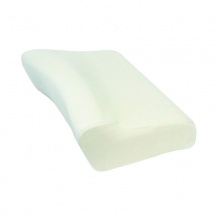 Soft memory foam pillow with orthopaedic support
Ideal for those who struggle to sleep
Supports proper spinal alignment to improve sleep
Unbleached cotton stockinette and velour cover
---
Memory foam orthopaedic pillow
Aids tension and pain-free sleep
Remains malleable at low temperatures
Suitable treatment for whiplash, tight necks and more
---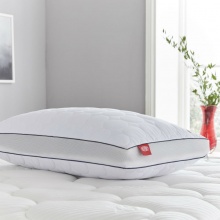 Pillow moulds to your shape for enhanced comfort
Thick design is ideal for back sleepers
Memory foam shell prevents overheating
Protective cover keeps pillow in good condition
---
Pressure relieving memory foam leg rest
For low blood circulation, post-operative recovery and general sleep
Boosts blood circulation, recovery and reduces swelling
Relieves pressure across the spine and legs
---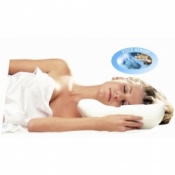 Moulded from Visco Memory Foam.

Gives even pressure distribution.

Helps relieve neck pain.

Available in 4 sizes.
---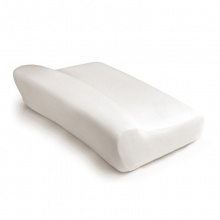 Orthopaedic memory foam filled neck pillow
Ideal for those who overheat or with sensitive necks
Adjustable height pad to help you find the perfect position
Ventilated to circulate airflow and ensure comfortable sleep
---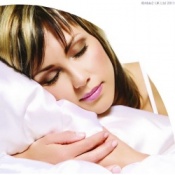 Ultimate luxury pillow;
Traditional pillow shape;
Visco elastic memory foam;
Moulds to the individual user's shape.

---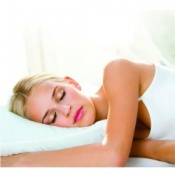 Exceptionally soft;
Incredibly supportive;
Quality polyurethane foam;
Excellent long term properties.

---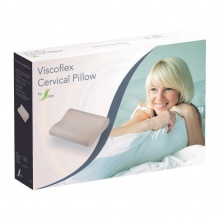 White hypoallergenic memory foam pillow
For pain and discomfort around the neck area
Viscoelastic memory foam moulds comfortably around painful area
Air duct system allows pillow to breathe and remain cool
---
For patients at medium risk of pressure sore development
Combines stability with high levels of comfort
Castellated foam for even weight distribution and breathability
Available in two sizes for different users and scenarios
---
Ring cushion with cover for comfort and pressure relief
Ideal for relief of problems from back pain to hemorrhoids
Made with memory foam to mould to the body
Supplied with a soft black cover for discretion and protection
---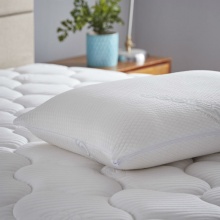 Pillow with cooling fabric to prevent overheating
Ideal for those who overheat at night
Medium firmness for effective neck support
Suitable for those with allergies
---
Soft memory foam neck pillow for young children
Ideal for children aged 4 years and over
Establishes proper posture at an early age
Includes a cute patterned pillow case
---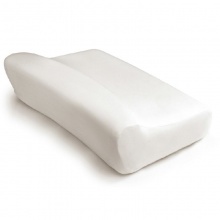 Large-sized orthopaedic pillow suitable for most adults
Ideal for those with sensitive or sore necks
Increased isolated pressure distribution for comfort
Also available in a medium size for smaller users
---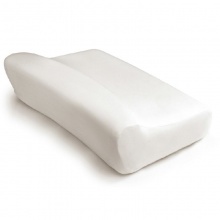 Medium-sized orthopaedic pillow
Ideal for those with sensitive necks
Increased isolated pressure distribution
Supports the shoulder and neck regions
---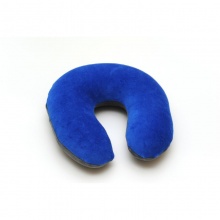 Memory foam travel pillow to support your neck
Ideal for use on long journeys or at home
Fluffy velour cotton cover stays cosy and warm
Carry bag included for easy portability
---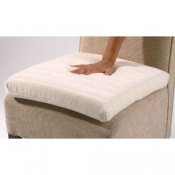 Square cushion designed for users at high risk of pressure sores
Made from visco elastic foam to relieve pressure
Coated in a polyurethane cover for shear and friction reduction
Supportive and comforting for those who require relief
---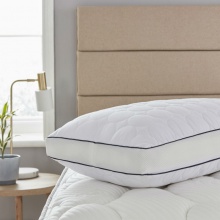 Foam spring pillow offers optimum support
Ideal for side or back sleepers
Air mesh walls keep pillow cool and fresh
Removable cover protects pillow
---
Ring cushion for comfort and pressure relief
Ideal for relief of problems from back pain to hemorrhoids
Made with memory foam to mould to the body
Provides comfort while sitting for long periods
---
Orthopaedic memory foam pillow for neck support
Provides contoured support to reduce neck and shoulder pain
Ideal for side, back and stomach-sleepers alike
Available in five shapes and sizes for customised support
---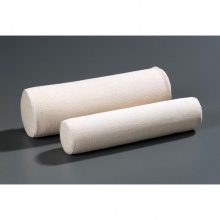 White hypoallergenic memory foam roll
For people suffering from neck pain
Memory foam moulds comfortably around neck and head area
Available in two sizes
---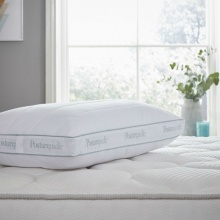 Supportive pillow encourages healthy spine alignment
Ideal if you experience neck or back pain
Soft cotton cover is gentle on face
Two levels of firmness to suit your preference
---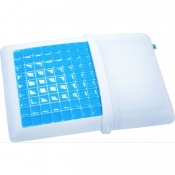 Memory foam pillow with revolutionary cooling gel cells
Provides contoured and firm support for head and neck
Gel layer cools the head in warm conditions
Can be used to treat headaches, sunburn and fever
---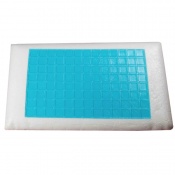 Memory foam pillow with a layer of cooling gel cells
Provides contoured and firm support for the neck and head
Cooling technology provides relief from heat, sunburn and fever
Manufactured from hypoallergenic materials
---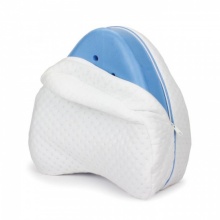 Ergonomically designed contoured leg pillow with added flexibility
Ideal for side sleepers who require extra hip and leg support
Made from ventilated memory-foam for exceptional comfort
Helps align your hips, legs and knees for additional spinal support
---