Pack of five pressure relief cushions designed for 24-hour patient care
Suitable for patients at high to very high risk of pressure sore development
Hybrid foam and air design reduces the risk of 'bottoming out'
Reduced price per cushion – ideal for care homes and hospitals
---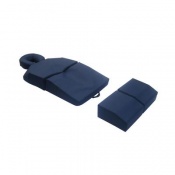 Particularly effective for large or pregnant clients
Can be placed on any sized couch, massage table, or directly on the floor
Uses a fully adjustable, ergonomic positioning system with recessed areas
Includes a free shoulder carry case
---
Dynamic pressure relief air cushion for chairs and wheelchairs
Suitable for users at very high risk of pressure ulcers
Simple controls allow easy adjustment to meet patient needs
Supplied with a two-way stretch, waterproof cover for hygiene
---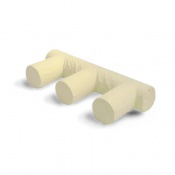 E-shaped structure for positioning and stabilising

Suitable for the lower and upper limbs for versatile use

Available in a choice of sizes for secure support

Vapour-permeable provides enhanced comfort
---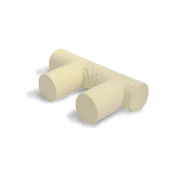 F-shaped structure for positioning and stabilising

Suitable for the lower and upper limbs for versatile use

Available in a choice of sizes for secure support

Vapour-permeable to provide enhanced comfort
---
Lightweight pressure relief cushion designed for 24-hour patient care
Suitable for patients at high to very high risk of pressure sore development
Hybrid foam and air design reduces the risk of 'bottoming out'
Supplied with a protective high moisture vapour transmission cover
---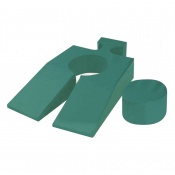 Ideal for the treatment of larger or pregnant patients.
---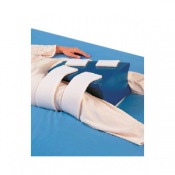 Vinyl-coated pillow wedge for hip abduction
Ideal for those requiring infection control precautions
With Velfoam 2 straps for sturdy support
Flame-retardant coating suitable for wiping clean
---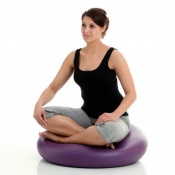 Large dynamic cushion - great for floor sitting
Ensures correct posture for healthier seating
Small seating adjustments exercise spinal muscles
Also great as a therapy cushion for paresis, muscle dysfunction and more
---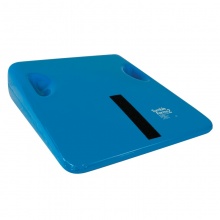 Mobility tool for home, school and therapy environment
Improves balance and fine motor skills
Suitable to also provide relaxation and support
Useful when child has limited upper body control
---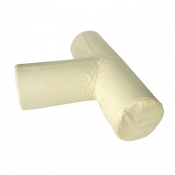 T-shaped structure for controlling spasticity

Can be used to aid lower extremity positioning

Circular roll allows manoeuvrability to assist the user

Vapour-permeable for enhanced comfort
---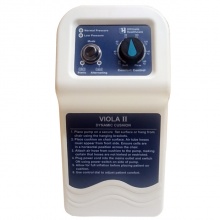 Spare pump for the Viola II Alternating Pressure Relief Cushion
Simple controls allow easy adjustment to meet patient needs
Noise produced by the pump never exceeds 48dB
Pump measures 275 x 135 x 125mm
---
Pressure relief rating: Medium to high risk
Contains silicone gel for weight distribution
Provides excellent comfort by conforming to contours
Supplied with a support strap to ensure it stays in place
---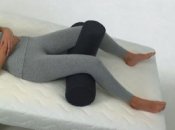 Ideal for lower extremity positioning.
---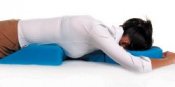 A must for every practice, this protector ensures comfort and stability for the female patient.
---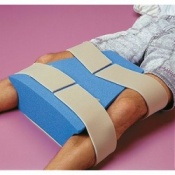 Pillow designed to provide hip abduction
Complete with foam straps for reliability
For individual patient use to increase hygiene
Available in a choice of sizes for effective support
---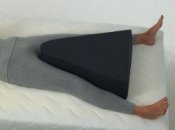 Designed to offer hip extension and abduction.
---
Chair cushion for comfortable and upright sitting

Relief for the sacrum and coccyx

Can be used after injuries or operations

Available in two colours
---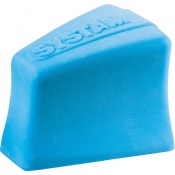 Prevents dislocation of the hips after surgery
Avoids crossing movements responsible for dislocation
Low enough for use with a chair under a table
Easily adjustable, comfortable attachment system
---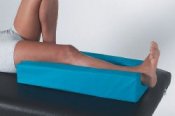 This memory foam trough is supremely comfortable and supportive. Ideal for use whenever the danger of a pressure area exists.
---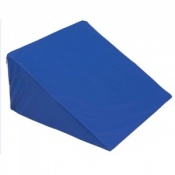 Soft support wedge for use in bed, sitting up or lying prone
Comfortably facilitates head, shoulder and arm movement
Made with soft foam and an easy-clean cover
Versatile and durable
---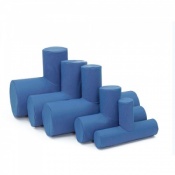 Soft support t-roll positioning aid
For use when lying in bed
Made with soft foam and an easy-clean cover
Ergonomic design fully supports legs and hips
---
---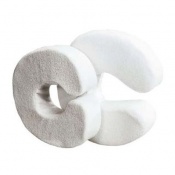 Perfect for massage tables with breathing holes
Designed to put the client at ease and relax
Allows patients to breathe easily during treatment
Soft and comfortable foam to reduce neck tension
---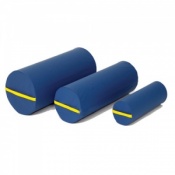 Soft support postural roll
Useful for many therapeutic applications
Made with soft foam and an easy-clean cover
Carry strap attached, easily portable
---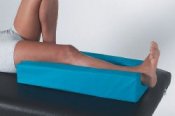 Supremely comfortable and supportive. Ideal for use whenever the danger of a pressure area exists.
---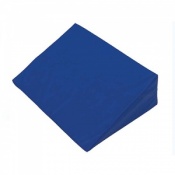 Soft support wedge for use in bed, sitting up or lying prone
Comfortably facilitates head, shoulder and arm movement
Made with soft foam and an easy-clean cover
Versatile and durable
---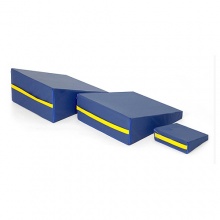 Soft support wedge for use in prone (face down) lying position
Comfortably facilitates head, shoulder and arm movement
Made with soft foam and an easy-clean cover
Carry strap attached, easily portable
---
Covers for the Face Savers Massage Cushions
Designed to easily slip on and off the cushions
Made from non-irritant materials for patient comfort
Maintains consistency and professionalism