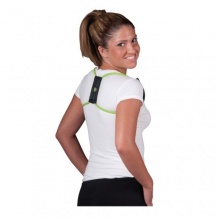 Posture Medic posture brace helps to improve posture
Can be worn while sitting at a desk, in the car, or relaxing
Versatile brace suitable as part of an exercise program for posture
Available in a choice of sizes for the best possible posture support
---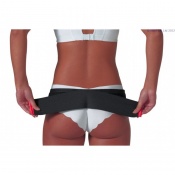 Offers stabilisation of the sacrum alongside added pelvic support
Helps to re-establish the natural movement of the sacroiliac joint
Belt provides gentle and flexible support to the sacroiliac joints
Ideal for stabilising the hips, pelvis and spine to relieve pain
---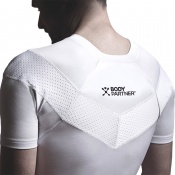 Promotes proper posture all day long
Helps to relieve back, neck and shoulder pain
Ideal for use during work and exercise
Works to correct posture through muscle memory
---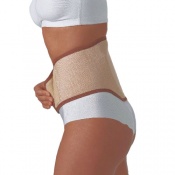 Slim and effective compressive support;

Discreet design;

Removeable back protection pad;

Comfortable & easy to use.
---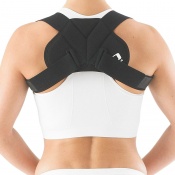 Effective, convenient support for improving poor posture
Helps combat rounded and/or slumped shoulders
Adjustable straps for adaptable sizing and fit
Unisex, supplied in a choice of three sizes
---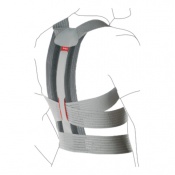 For kyphosis, muscular imbalances, and thoracic spine pain

Suitable for supporting abnormal posture in the spine

Easy-to-use design with adjustable straps

Breathable material for maximum comfort
---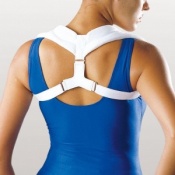 Promotes healthy posture and reduces shoulder slump
Applies subtle pressure as a reminder to maintain good posture
Allows normal movement without cutting or binding the skin
Immobilises area, ideal for treatment of clavicle fractures
---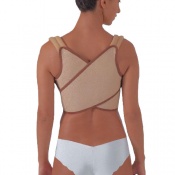 Helps correct round shoulders
Relieves upper back pain
Sits discreetly under clothing
Provides gentle, flexible support
---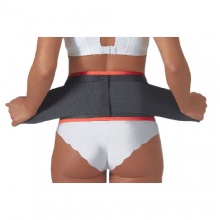 Stabilises the hips and pelvis;

Provides uniform compression without restricting mobility.;

Detachable side pulls for added support;

Great value.
---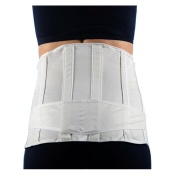 Suitable for lower back conditions;

Spinal support;

Eight stays;

Available in 14 size options.
---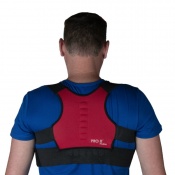 Posture-correcting back brace
Reduces muscle pain and fatigue
Contains magnets to relieve pain
Comfortable and unrestrictive
---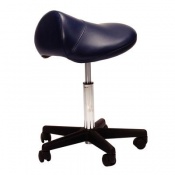 Perfect for massage therapy practice
Corrects posture and back problems
Available in three different colours (Navy, Black or Biscuit)
Wide, comfortable seat
---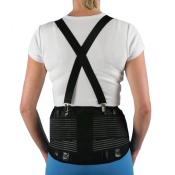 ---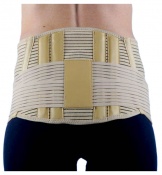 Suitable for lower back pain;

Lighthweight, ventilated mesh elastic;

Two touch and close fastening;

Available in 4 sizes.
---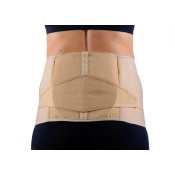 Suitable for Sciatica and lower back pain;

Mouldable shaped back;

Sliding buckle strap;

Available in 6 waist sizes.
---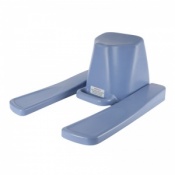 Profiled kneeling pad and stool for working at a low level
Encourages a natural and good posture
Relieves pressure on the muscles and joints
Promotes frequent movement to reduce stress
---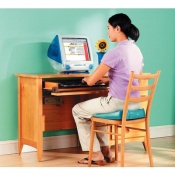 Dynamic cushion helps you support your spine
Activates trunk muscles to give the spine greater support
Wedge shape encourages better posture
Can also be used upright as a back support
---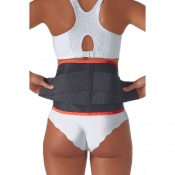 Ideal for heavy tasks;

Additional side pulls for extra support;

Provides compression to the lower back;

Removable back protection pad.
---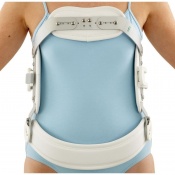 Spine immobilisation for kyphosis and more

Lightweight aluminium construction for comfortable use

Suitable for sitting or standing

Swivelling sternal pads reduce pressure
---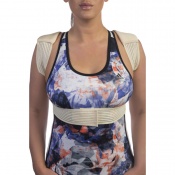 Lightweight and discreet elasticated brace
Pulls the shoulders back and realigns the spine
Corrects posture to prevent fatigue and injury
Fully adjustable for a more comfortable fit
---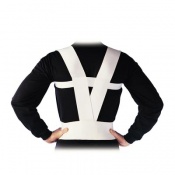 Elastic straps pull shoulders, spine, and lower back into a neutral position
Helps to decrease back and shoulder pain with correct posturing
Adjustable elastic waistband secures around the waist
Comfortable and adjustable for optimal support
---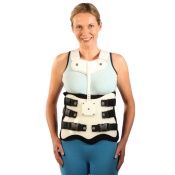 Suitable for a range of back and spinal conditions;

Maximum immobilisation;

Washable, removable liner;

Available in 6 sizes.
---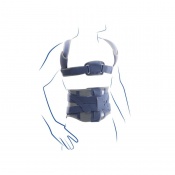 Has sub-axillary cushioning for improved comfort
Back support section adapts to spinal curve
Effective adjustment to your morphology
Posture-correcting dorsal-lumbar corset