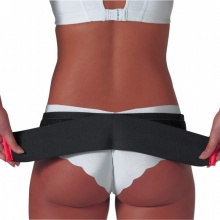 Belt to provide gentle and flexible support to the sacroiliac joints
Ideal for stabilising the hips, pelvis and spine to relieve pain
Offers stabilisation of the sacrum alongside added pelvic support
Helps to re-establish the natural movement of the sacroiliac joint
---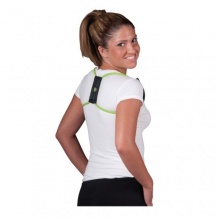 Posture Medic posture brace helps to improve posture
Can be worn while sitting at a desk, in the car, or relaxing
Versatile brace suitable as part of an exercise program for posture
Available in a choice of sizes for the best possible posture support
---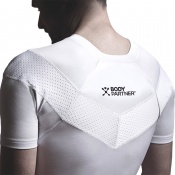 T-shirt that promotes proper posture as you wear it
Helps to relieve back, neck and shoulder pain
Ideal for use during work and exercise
Works to correct posture through muscle memory
---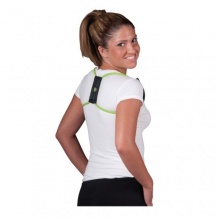 Extra-strength posture Medic posture brace helps to improve posture
Can be worn while sitting at a desk, in the car, or relaxing
Versatile brace suitable as part of an exercise program for posture
Available in a choice of sizes for the best possible posture support
---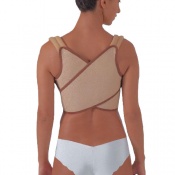 Helps correct round shoulders
Relieves upper back pain
Sits discreetly under clothing
Provides gentle, flexible support
---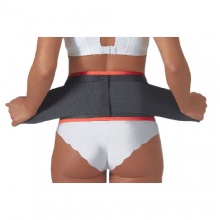 Stabilises the hips and pelvis;

Provides uniform compression without restricting mobility.;

Detachable side pulls for added support;

Great value.
---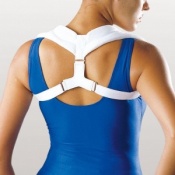 Promotes healthy posture and reduces shoulder slump
Applies subtle pressure as a reminder to maintain good posture
Allows normal movement without cutting or binding the skin
Immobilises area, ideal for treatment of clavicle fractures
---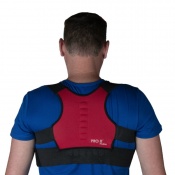 Posture-correcting back brace
Reduces muscle pain and fatigue
Contains magnets to relieve pain
Comfortable and unrestrictive
---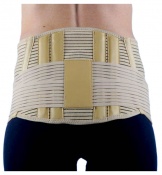 Suitable for lower back pain;

Lighthweight, ventilated mesh elastic;

Two touch and close fastening;

Available in 4 sizes.
---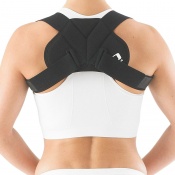 Effective, convenient support for improving poor posture
Helps combat rounded and/or slumped shoulders
Adjustable straps for adaptable sizing and fit
Unisex, supplied in a choice of three sizes
---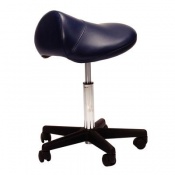 Perfect for massage therapy practice
Corrects posture and back problems
Available in three different colours (Navy, Black or Biscuit)
Wide, comfortable seat
---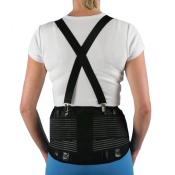 ---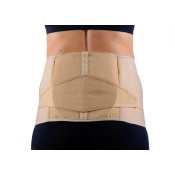 Suitable for Sciatica and lower back pain;

Mouldable shaped back;

Sliding buckle strap;

Available in 6 waist sizes.
---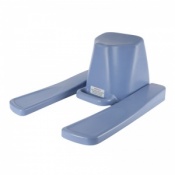 Profiled kneeling pad and stool for working at a low level
Encourages a natural and good posture
Relieves pressure on the muscles and joints
Promotes frequent movement to reduce stress
---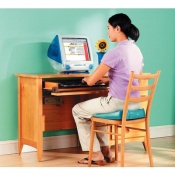 Dynamic cushion helps you support your spine
Activates trunk muscles to give the spine greater support
Wedge shape encourages better posture
Can also be used upright as a back support
---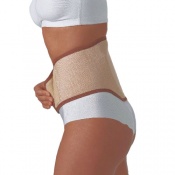 Slim and effective compressive support;

Discreet design;

Removeable back protection pad;

Comfortable & easy to use.
---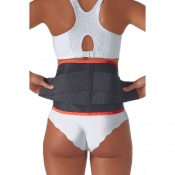 Ideal for heavy tasks;

Additional side pulls for extra support;

Provides compression to the lower back;

Removable back protection pad.
---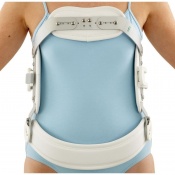 Spine immobilisation for kyphosis and more

Lightweight aluminium construction for comfortable use

Suitable for sitting or standing

Swivelling sternal pads reduce pressure
---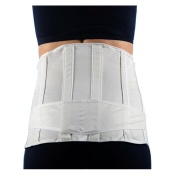 Suitable for lower back conditions;

Spinal support;

Eight stays;

Available in 14 size options.
---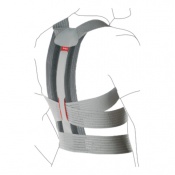 For kyphosis, muscular imbalances, and thoracic spine pain

Suitable for supporting abnormal posture in the spine

Easy-to-use design with adjustable straps

Breathable material for maximum comfort
---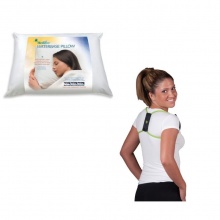 Brace and pillow to correct both active and sleeping posture
Posture Medic Brace helps to correct posture with just 30 minutes a day
Mediflow Orthopaedic Pillow provides neck support and corrects posture
Ideal for those who suffer with back, shoulder and neck pain
---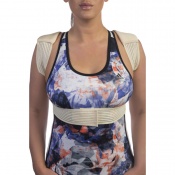 Lightweight and discreet elasticated brace
Pulls the shoulders back and realigns the spine
Corrects posture to prevent fatigue and injury
Fully adjustable for a more comfortable fit
---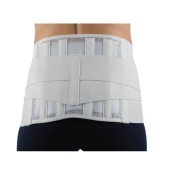 Suitable for lower back conditions;

Ventilated mesh;

One piece touch and close;

Available in 4 sizes.
---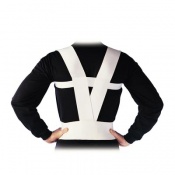 Elastic straps pull shoulders, spine, and lower back into a neutral position
Helps to decrease back and shoulder pain with correct posturing
Adjustable elastic waistband secures around the waist
Comfortable and adjustable for optimal support
---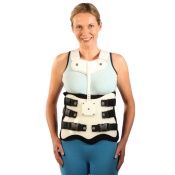 Suitable for a range of back and spinal conditions;

Maximum immobilisation;

Washable, removable liner;

Available in 6 sizes.
---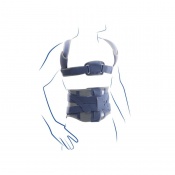 Has sub-axillary cushioning for improved comfort
Back support section adapts to spinal curve
Effective adjustment to your morphology
Posture-correcting dorsal-lumbar corset
---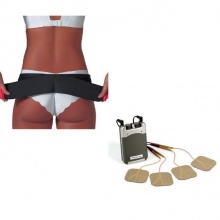 Lumbar support saver pack for pain relief and improved posture
TENS 200 Plus tackles the pain directly after work or before bed
Harley Belt can be used outside of the house to stabilise and reduce pressure
Use together to provide lumbar support and lumbar pain relief