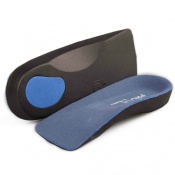 Orthotic insoles to relieve plantar fasciitis and correct over-pronation
Three-quarter length fits most shoes, including narrow and pointed shoes
Provide medial arch support for correct posture and enhance balance
Cushion the forefeet to reduce pain caused by pressure and impact
---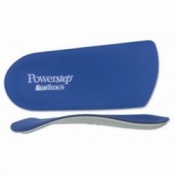 Strong, medical-grade support;

Ultra slim design;

3/4 length allowing for variety of shoes;

Friction reducing top fabric.
---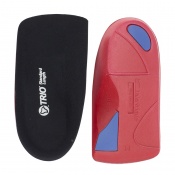 Comfortable EVA foam insoles
Designed to treat the pronating foot
Three-quarter design is perfect for tight-fitting shoes
Multiple extrinsic wedging options included
---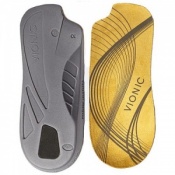 3/4 length design;
For general, everyday use;
Realigns the feet and lower body;
Fits most types of low heeled footwear.
---
Slimflex Simple High Density 3/4 Length Insoles
High density version for extra support
For heavier patients and harder wearing patients
Navy blue insoles offer increased general control
---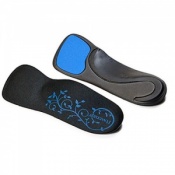 Designed specifically for ladies' shoes including high heels, wedges, pumps, boots, sandals and more

Transforms the comfort and support of your shoes while protecting your feet
Ultra-slim, tapered profile so your feet don't feel squeezed inside your shoe
Full arch support and extra cushioning for impact protection where you need it most
---
Suitable for a range of conditions
Customisable for a greater level of fit and comfort
Heat mouldable for anatomical support
Increased general control of foot
---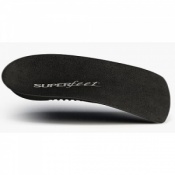 Three quarter;
Comfortable insoles for flat shoes;
Plush microsuede & foam top layer;
60 day comfort guarantee.
---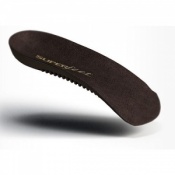 Three quarter;
Ideal for work shoes;
Plush microsuede & foam top layer;
60 day comfort guarantee.
---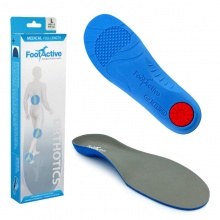 Medical-grade authotic insoles
Ideal for severe overpronation and flat feet
Available in 3/4 length and full length
NHS approved for peace of mind
---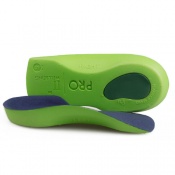 Slim-fit 3/4-length orthotic insoles
Effective treatment for plantar fasciitis
Can help relieve back, knee and heel pain
Will fit most men's and women's shoe styles
---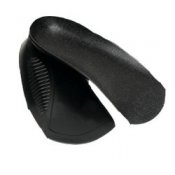 Fits into tighter fitting dress shoes. No trimming required.
60 day comfort guarantee
---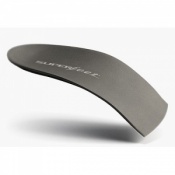 Three quarter;
Relieve pressure under the forefoot;
Plush microsuede & foam top layer;
60 day comfort guarantee.
---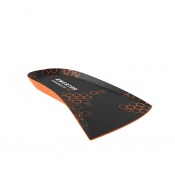 Provides ultimate comfort and cushioning
Three-quarter length for tighter shoes
Endorsed by athletic champion Usain Bolt
Ideal for protecting against shock
---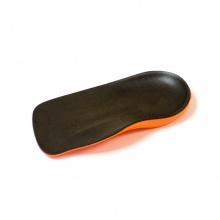 Polyurethane insoles with moderate arch support
Shock absorption improves comfort during movement
Rearfoot wedge maintains good support underfoot
Lightweight design in a range of shoe sizes
---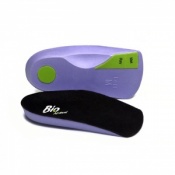 Low density design

Maximum control and correction

Contoured arch support

Component kit gives more control
---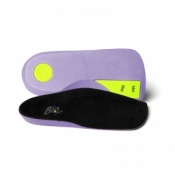 ---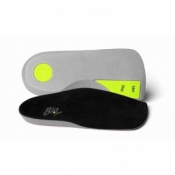 ---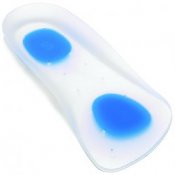 Provides maximum support and shock absorption;

Clear silicone construction with softer coloured inserts for additional relief to sensitive areas;

Supports longitudinal and transverse arches, shock absorption and pressure relief;

Supplied in pairs.
---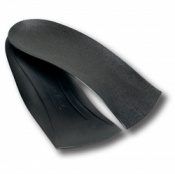 Designed for high heels;
Light-weight & slim-fitting;
Increases stability;
Cushions heel impact.
---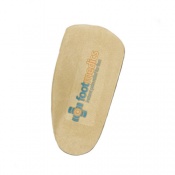 ---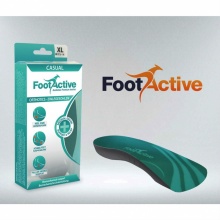 Comfortable 3/4-length orthotic insole
Helps to stabilise and support feet
NHS approved for peace of mind
Suitable for a broad range of footwear
---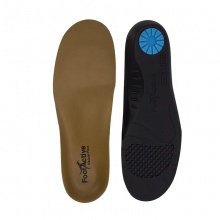 Insoles designed for walking and hiking
Ideal for hikers suffering from foot/leg strain
Leather surface is comfortable over long distances
Available in 3/4 and full length versions
---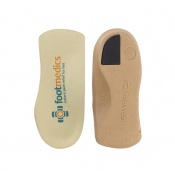 Designed to relieve pain from all areas of the foot
Helps successfully treat specific foot problems
Developed by leading foot care specialists
Suitable for use in most types of shoes
---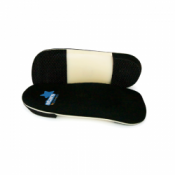 Designed to feel like custom orthotics
Thermo-mouldable shells
Antimicrobial top covers
Suede at arch to stop slipping
---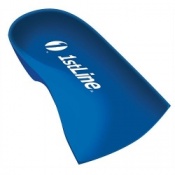 Heat mouldable
Suitable for all foot types
Deep heel cups & arch support
3 choices of density
---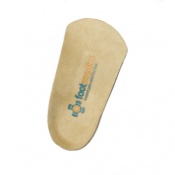 ---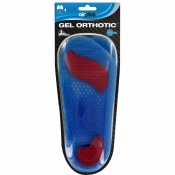 Absorbs shock with gel at heel and ball-of-foot
Breathable gel provides enhanced cushioning
Arch curvature helps to increase stability
Three-quarter insoles can be trimmed to fit most shoes
---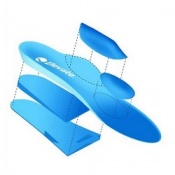 Heat mouldable orthotic kit;
For customised patient fit;
Follows anatomical features;
For a variety of conditions.
---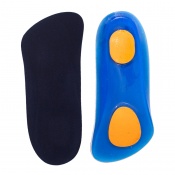 Dual-density medical grade gel provides cushioning to foot
Strategically placed double-comfort zones to offer extra relief
Absorbs shock and cradles the heel to prevent excess pronation
Microfibre top cover allows customisation with Talarmade's foot orthosis additions
---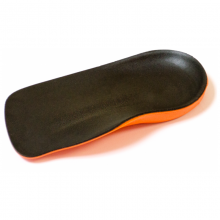 Children's polyurethane insoles with moderate arch support
Shock absorption improves comfort during movement
Rearfoot wedge maintains good support underfoot
Lightweight design in a range of shoe sizes
---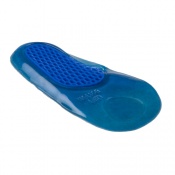 Gel comfort insoles for everyday activities
Absorb shock to shield the heels against impact
Reduce pressure on the balls of the feet
Enhance stability and reduce foot fatigue
---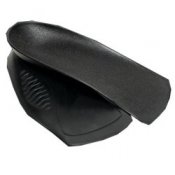 Fits into tighter fitting dress shoes. For flat shoes and low heels of 1" and lower.
60 day comfort guarantee