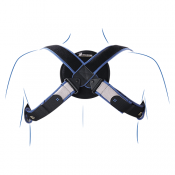 Dorsal foam anchoring pad provides optimal comfort and helps you avoid chafing
Provides secure immobilisation for clavicle fractures and postural problems
Articulating buckles provide anatomical and custom fit for each patient
Uses a cutting system that allows straps to be adjusted to your size
---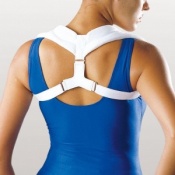 Promotes healthy posture and reduces shoulder slump
Applies subtle pressure as a reminder to maintain good posture
Allows normal movement without cutting or binding the skin
Immobilises area, ideal for treatment of clavicle fractures
---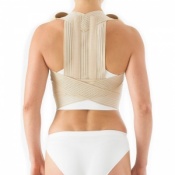 Clavicle brace for spinal alignment and helping rounded/slumped shoulders
Helps to support an early kyphosis and improve posture
Flexible stays gives additional back support
Breathable and with comfort arm pads for enhanced wearability
---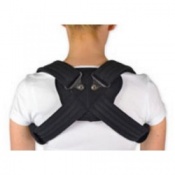 Padded shoulder straps with return hooks
Padded back pad for extra comfort
Position of comfort pads can be altered
Trimmable straps for improved fit
---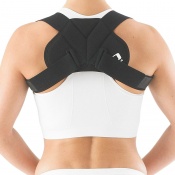 Effective, convenient support for improving poor posture
Helps combat rounded and/or slumped shoulders
Adjustable straps for adaptable sizing and fit
Unisex, supplied in a choice of three sizes
---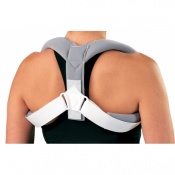 Easily adjustable construction for an improved fit
Comfortable foam and nylon cotton construction
Suitable for clavicle fractures and dislocations
Universal size fits a wide range of patients
---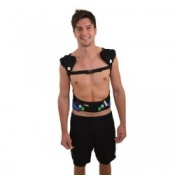 Breathable fabric;
Comfortable for long term wear;
Comfortable shoulder retraction;
Offers optimal position for healing.
---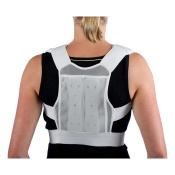 Breathable mesh;

Touch and close fastening;

Padded shoulder straps;

Available in three sizes.
---
Gently provides shoulder posture support
High quality material ensures correct support
Fits under clothing for discreet use
Suitable for clavicle injrues
---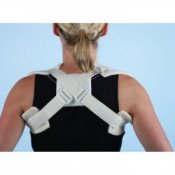 Suitable for clavicle fractures and mild kyphosis;

Secure fit and alignment;

Available in four sizes;

Beige only.
---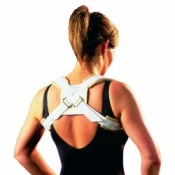 Assists shoulder retraction;
Two padded webbing straps;
Pad over scapulas;
Figure of eight design.
---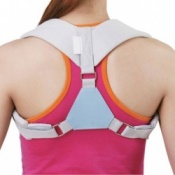 Comfortable
Improves posture
Ecourages proper alignment
Available in four sizes
---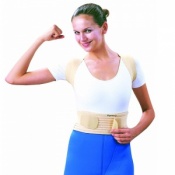 Corrects posture;
Ideal for fracture or injury;
Neat comfortable and stylish;
Immobilises & supports clavicle.
---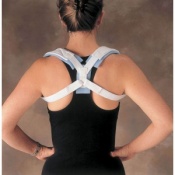 Felt and foam padded straps for improved comfort
Free from latex to reduce the risk of allergy
Sturdy straps for reliable support
Available in five sizes for a more supportive fit
---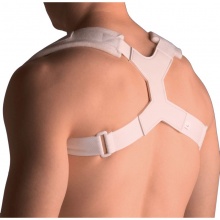 Provides support and correct positioning

Suitable for fracture and weakness of the clavicle

Comfortable straps

Available in four sizes
---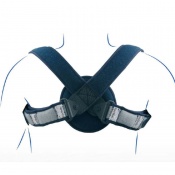 Dorsal foam anchoring pad for optimal comfort
Straps are trimmable so can be cut to size
Articulating buckles provide anatomical fit
Straps accommodate your child's size
---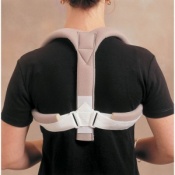 Encourages correct posture by providing stabilisation
Pressure-sensitive closures for an adjustable fit
Soft foam and cotton material for improved comfort
Available in one size to fit most adults
---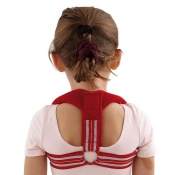 Foam and cotton webbing for increased comfort
Buckle fastening for stable positioning
Universal size for easy fitting
Suitable for post-injury use and more