The ultimate ACL knee brace providing support to the knee joint
Ideal knee brace for skiing, high impact and contact sports
For severe ACL instabilities, reconstruction and deficiencies
Fourcepoint hinge provides added ACL support to improve your gait
Also available separately with a FREE Lycra Undergarment and Knee Ice Wrap
---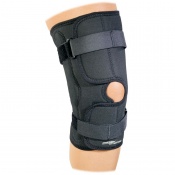 Features removable hinges and uprights for tailored support
Constructed from Drytex as an alternative to neoprene
Provides mild medial and lateral support to the knee
Low-profile construction for improved comfort
---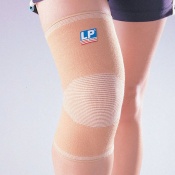 Provides support and compression to weak or injured knees
Emits far infrared rays that provide heat deep below the skin
Helps to improve blood circulation and encourages healing
Therapeutic effect continues up to 20 minutes after removal
---
Best ACL knee brace with a FREE undergarment and knee ice pack
Full kit for knee protection during sports and recovery after injury
For severe ACL instabilities, reconstruction and deficiencies
Fourcepoint hinge provides added ACL support to improve your gait
---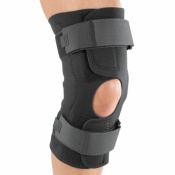 Removable dual axis polycentric hinges support the area
Wraparound knee brace and strap tabs is easy to apply
Designed with an open popliteal for added comfort
Supports the kneecap to prevent further discomfort
---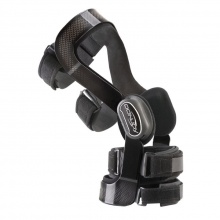 Powerful and clinically proven solution for protection of the ACL
Ideal for active patients, leisure sports or daily living
Uses Four-Points-of-Leverage technology for support
Mouldable frame provides a custom fit for comfort
---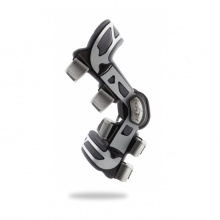 Lightweight unloader knee brace for relief of pain
Ideal for mild to moderate knee osteoarthritis (OA)
Comfortable fit to help you stay active and move freely
Offloads pressure to help the user avoid surgery
---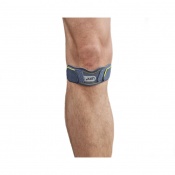 Applies pressure to the knee tendon and supports the kneecap
Reduces pain around the kneecap with intermittent tendon pressure
Suitable for a wide range of conditions and ailments
Available in one size for added convenience
---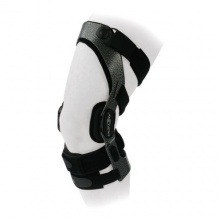 One of the strongest functional knee braces on the market
Ideal for ACL, PCL and combined instabilities
Made of lightweight but strong aircraft-grade aluminium
Designed for skiing and contact sports
---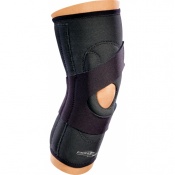 Provides additional lateral-to-medial support
Crafted with a J-shaped buttress for stability
Designed with cool and breathable Drytex
Stabilises the patella to reduce irritation
---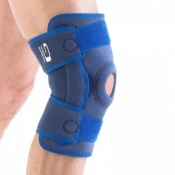 Ideal for mild cruciate ligament strains.
Adjustable hinged knee support allowing variable compression.
Enables you to customise the level of support.
Ensures good blood flow to the knee.
---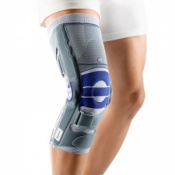 The ultimate brace for stabilisation of the knee and rehabilitation
Suitable for torn ligaments, collateral ligament injury or arthritis
Contains intelligent joint splints for tailored stabilisation
Kneecap pad provides healing massage for a relaxing experience
---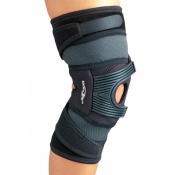 Dynamically pulls the patella during extension
Available with hinges for additional support
Breathable materials makes the brace light
Helps to reduce anterior pain during use
---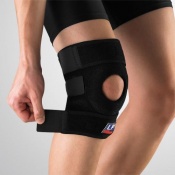 Provides comfortable compression to the knee joint
Retains body heat to help with arthritis and stiffness
Open patella design prevents abnormal patellar tracking
Stretch fabric ensures comfort and easy application
---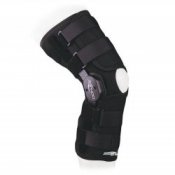 Ideal for ACL and/or PCL, MCL and LCL instabilities.

Suitable for skiing and other sports.

Provides excellent varus/valgus support.

Easy to put on wraparound style
---
Hinged knee support with excellent flexibility
Ideal for people leading an active lifestyle
Featuring four-points-of-leverage system
Available in seven sizes, from Extra Small to XXX-Large
---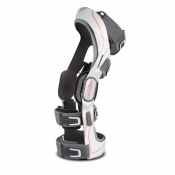 Perfect if you want to return to sporting activities
Designed with a lightweight aluminium frame
Significantly reduces strains on the ACL
Stabilises your knee to prevent injuries
---
Motocross knee brace pack with robust knee brace and accessories
The ultimate knee brace kit for motocross and extreme sports
Suitable for moderate to severe ACL instabilities, reconstruction and deficiencies
Impact Guard absorbs shock while the Lycra Undergarment prevents chafing
--- Five knee pads for the Donjoy Armor Professional Knee Brace with Fourcepoint

Helps support the knee when worn with the knee brace

Ideal for extreme and contact sports

Can be purchased as spares or replacements
---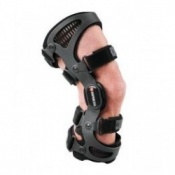 For normal and athletic activities.
Comfortable and precise fit.
Designed using ProForm technology.
AirTec Frame pads.
---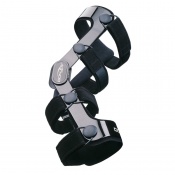 Suitable for daily use and contact or non-contact sports
Low profile and lightweight for improved comfort
Designed for sedentary and active lifestyles
Ideal for a range of knee instabilities
---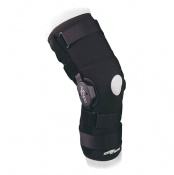 Ideal for ACL and/or PCL, MCL and LCL instabilities.

Suitable for skiing and other sports.

Provides excellent varus/valgus support.

Available in pull-on or wrap-around styles
---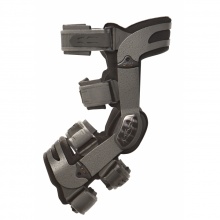 Unloader OA knee brace to provide knee stability
Ideal for treatment of unicompartmental osteoarthritis
Tough knee brace suited to more active users
Contours to the leg to reduce migration and improve comfort
---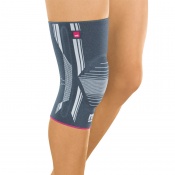 Provides superb stability and compression
Massaging affect of the fabric and silicon insert improves circulation
Suitable for osteoarthritis and arthritis of the knee
Suitable for patellofemoral pain syndrome
---
Provides superb stability and compression
Massaging affect of the fabric and silicon insert improves circulation
Suitable for osteoarthritis and arthritis of the knee
Suitable for patellofemoral pain syndrome
---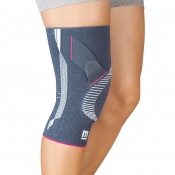 Provides superb stability and compression
Massaging affect of the fabric and silicone insert improves circulation
Features a patella tension strap for extra lateral support
Suitable for patellofemoral pain syndrome
---
Made from moisture-wicking fabric

Matches natural knee joint tracking

Triaxial hinges

Form-fitting material
---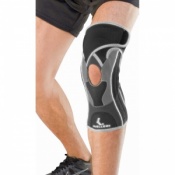 Made from moisture wicking fabric

Supportive steel springs

Latex free for less irritation

Support stiff, sore or unstable knees
---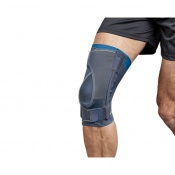 Supports the knee with non-axial leaf spring hinges
Counters movement to the side without hindering bending
U-shaped pressure pad helps to stabilise the knee cap
For instability, arthrosis, meniscus injury, and patellofemoral pain