Monday, 22 October 2018 | Paul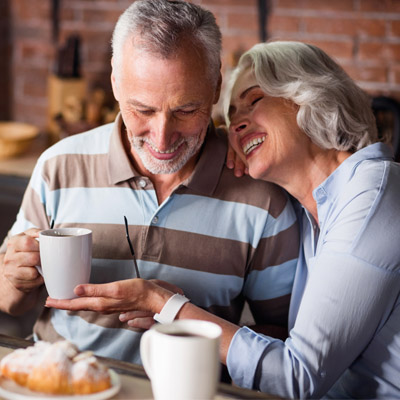 Nobody likes to think about getting old, but the fact remains that planning ahead is the only way to maintain your independence and enjoy those golden years in the comfort of your own home. By following our five simple tips on How to Make Your Home More Comfortable as You Grow Older, you can turn your home into a safe and comfortable haven, ensuring you stay in complete control for years to come.
Wednesday, 11 October 2017 | Paul
Across Europe and parts of Asia, the bidet (or "washlet" in Japan) is a part of everyday life. But in the UK and America, the idea hasn't yet taken off. At Health and Care, we're passionate about the bidet. While it isn't the most conventional thing to be passionate about, we aren't the only ones; for over ten years, Bio Bidet have been touting the benefits of the bidet.
2 Comments
Wednesday, 11 October 2017 |
Paul
All Bio Bidet products have been created with you in mind. All the company's toilet attachments can be fitted to the toilet by yourself, and all the necessary parts are included as standard. Bio Bidet products use your existing plumbing instead of needing major work to function so you'll be finished in no time at all. Find out how to install the Bio Bidet Supreme BB 1000 to your toilet by reading our guide below.
Wednesday, 27 September 2017 | Paul
Bidets offer unrivalled cleanliness in comparison to regular toilets, and can even save you money in the long run. However, there's a surprising amount of choice for the bidet on Health and Care, making it difficult to know which one will work best for you. Read more about our top picks here to find out what we think are some of the best bidets on the market.
Wednesday, 27 September 2017 | Paul
Invented over 300 years ago, the bidet has come on leaps and bounds since it was first created. So where was the tool invented? Read this blog to find out where it all began and how it evolved.
Wednesday, 27 September 2017 | Paul
If your mobility has recently been impaired, it's often difficult to imagine how you'll be able to perform any of the tasks you were previously able to complete with ease. At Health and Care, we sell a range of different products that allow you to get back to living with little or no help.
Tuesday, 26 September 2017 | Paul
Despite their popularity in Asia and parts of Europe, the humble bidet hasn't taken off in the UK. But even with a little research, you'll find out just how many pluses there are for using a bidet instead of a conventional toilet. Read this blog to find out what we think are the top ten benefits to using a bidet.
Tuesday, 19 September 2017 | Paul
The Bio Bidet Supreme BB 1000 has been designed for those who value their independence, as well as those who simply value their hygiene. I know, I know, you're probably thinking that of course we would say that. But the bidet itself has received five-star ratings from customers who have left a review. Don't believe us? Read these excerpts below and see for yourself.