Tuesday, 11 December 2018
If you've tried and failed quitting smoking cigarettes before, you know how hard giving up nicotine is. Electronic cigarettes are made to satisfy your nicotine cravings, without producing any of the harmful smoke or tar. With our selection of 10 Motives Starter Kits, the strenuous process of switching from smoking cigarettes to vaping can be made a lot more enjoyable. Read on to find our list of recommendations that can help you start vaping in no time.
Thursday, 29 November 2018
Are you suffering from ligament trouble in your knees? Why not save over £50 and treat yourself to a Donjoy Playmaker II Knee Brace? The Playmaker II offers professional protection ideal for skiing and other sports.
Wednesday, 31 October 2018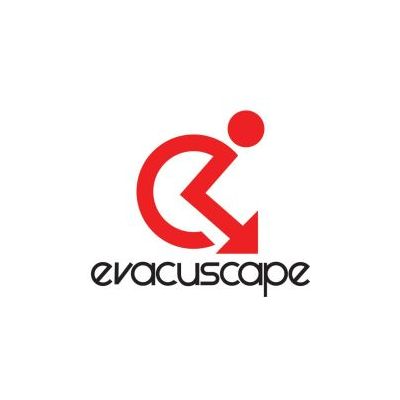 An emergency chair should be a must-have for any building that doesn't have an acceptable evacuation method in place for those with reduced mobility. Evacuation chairs are designed to help people evacuate a building quickly, even if they usually require a wheelchair or any other mobility equipment. While we sell many evacuation chairs here at Health and Care, not many have caught the eye as quickly as the two new chairs from Evacuscape, the EC1 and the EC2.
Thursday, 11 October 2018
Whether done competitively or leisurely, both skiing and skating can be greatly rewarding activities. However, no matter how much fun you're having on the slopes or in the rink, if your ski boots or roller blades are causing you pain or discomfort then it can severely ruin your enjoyment of the exercise. Thankfully, we've put together this concise guide explaining How to Make Ski Boots and Skates More Comfortable!
Wednesday, 19 September 2018
Bedwetting is a common and normal issue, but, believe it or not, it can usually be solved without much hassle. Finding out How to Stop Bedwetting Naturally can be difficult, and some people will even suggest medication, so we'll provide you with some useful tips and tricks. We'll also show you a product that has helped thousands of our customers beat bedwetting for good!
Tuesday, 10 July 2018
Have you ever posed for a picture thinking you're looking great, only to later see that your face is really gleaming with the shine of oil, sweat and moisture? The answer for most of us is yes, and if you're someone who often suffers from excessive facial sweating, the problem can be real pain. Luckily, the solution's available, and now it's here at Health and Care. Read on to learn How to Reduce Face Shine in Photos.
Tuesday, 26 June 2018
Get ahead of the game with this brand new, innovative technology that looks to transform the skincare market. As seen on TV yesterday morning, Gloves in a Bottle gives your hands time to breathe from pollutants, chemicals and irritants by taking the protective nature of gloves and putting them in a bottle. Never before has a product turned as many heads as Gloves in a Bottle, promising to transform the skincare market.
Thursday, 21 June 2018

Gareth Southgate dislocated his shoulder on Wednesday afternoon while out running on England's day off. Don't worry, it wasn't serious and he'll still be on the sidelines on Sunday afternoon against Panama, but after a short trip to hospital he was photographed wearing a protective sling. The sling in question was the Donjoy UltraSling III Shoulder Immobiliser Sling, which uses a de-rotation strap to prevent movement of the arm, something much needed after his air-punching celebration against Tunisia!
Thursday, 7 June 2018 | Paul
New to Health and Care, the OrthoSleeve Range of Compression Socks and Medical Sleeves provides immediate relief from pain. The ideal solution to a variety of conditions from Hallux Valgus (bunions) to sprained ankles the medical compression sleeves provide effective treatment for pain and discomfort in the feet. Designed by foot care experts the OrthoSleeve range prioritise comfort and relief while offering versatility and adaptability. This simple guide allows you to choose the product that's right for you!
Wednesday, 6 June 2018 | Paul
New to Health and Care, the CurrexSole range of insoles are ideal for all sportspeople, providing expert protection for your feet. Designed by former triathlete Björn Gustafsson, the CurrexSole insoles are designed by athletes for athletes and as such the provide the protection that high impact sports require. Find out more about the range of CurrexSole website with our helpful guide!