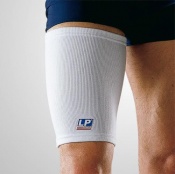 Provides compression and stability to the thigh
Supports the quadriceps and hamstring muscles
Suitable for use during sports and athletic activity
Conforms to contours of the thigh to avoid slipping up or riding
---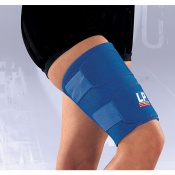 Provides compression and stability to the thigh
Supports the quadriceps and hamstring muscles
Supplies therapeutic warmth to the area to reduce stiffness
Retains heat to promote blood flow and proper recovery
---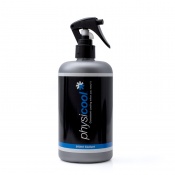 Recharges the Small and Large Cooling Bandages
Treats swelling and pain for a quicker recovery
Clinically proven to outperform use of ice
Ensures reusable bandages can be used immediately
---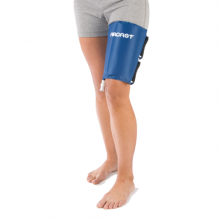 Designed for sporting injuries, soft tissue injuries and general soreness
Combines the therapeutic benefits of compression and cold therapy
Minimises haemarthrosis, swelling and discomfort in the area
Adjustable and wide to completely fit the thigh during use
---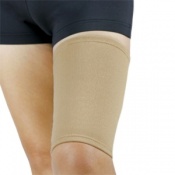 Supports the thigh
Helps prevent injuries and protect existing ones
Reduces swelling and pain
Increases blood circulation
---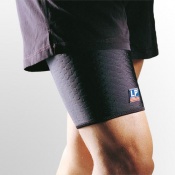 Provides compression – great for pulled muscles
Heat retention and support reduces pain
Stretch fabric for comfort and easy donning
Dynamic protection great for sports
---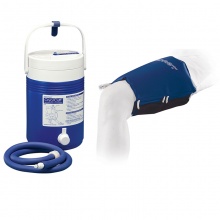 Includes the Thigh Cryo/Cuff and Cooler Unit
Cooler provides up to eight hours of cryotherapy
Helps minimise swelling and reduce pain
Compression level can be personalised
---
Treats swelling and pain for a quicker recovery
Ideal for use on knees, thighs, and shoulders
Clinically proven to outperform use of ice
Reusable bandage ensuring it can be at hand for immediate use
---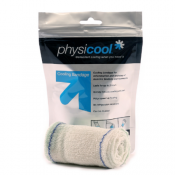 Treats swelling and pain for a quicker recovery
Ideal for use on wrists, elbows, calves, ankles, and feet
Clinically proven to outperform use of ice
Reusable bandage ensuring it can be at hand for immediate use
---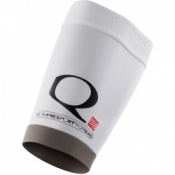 Lightweight;
Increases resistance;
Comfortable to wear;
Provides support during recovery.
---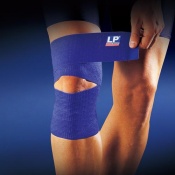 Aids prevention, treatment and rehabilitation of injuries
Suitable for treatment of the calf, hamstring, knee or thigh
Consists of strong, non-tear cohesive fabric
Easy to re-apply in concentric overlapping layers
---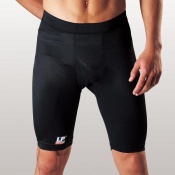 Help to support pulled hamstrings, quadriceps, groin and lower back muscles
Include an extra-wide, plush knit waistband to prevent creeping and boost comfort
Suitable for use during all sports from football, to aerobics to martial arts
Made with 80% nylon and 20% Lycra spandex to provide a four-way stretch
---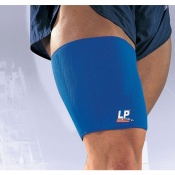 Provides compression and stability to the thigh
Supports the quadriceps and hamstring muscles
Ideal for those recovering from thigh strains
Made with comfortable stretch fabric for simple application
---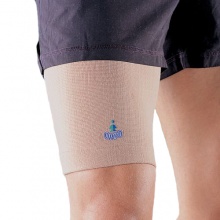 Thigh support made from four-way stretchable material
Offers help with strained groin muscles and torn hamstrings
Keeps your skin dry and comfortable
Available in four sizes, from Small to Extra Large
---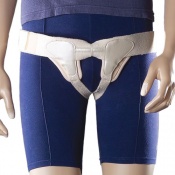 Comes in various sizes;
Adjustable thigh strap for best fit;
Applies compression to the affected area;
Offers targeted compression to the hernia.
---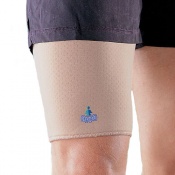 Retains body heat;
Comes in various sizes;
Eases pain caused by tendinitis;
Provides comfortable compression.
---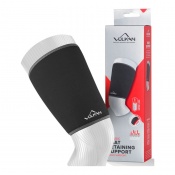 Provides light compression, support and therapeutic heat retention
Ideal for rehabilitation following injury to the quadriceps or hamstrings
Helps to relieve symptoms of muscle sprains and strains
Available in four sizes to ensure optimum fit for everyone
---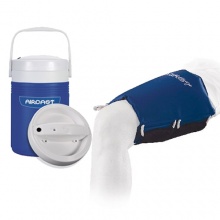 Includes the Thigh Cryo Cuff and IC Cooler
Cooler provides up to eight hours of cryotherapy
Helps minimise swelling and reduce pain
Level of compression can be altered
---
Effective support for muscle injuries to the thigh
Contains two removable cushioned pads
Eases swelling and accelerates healing
Prevention against repetitive thigh injuries, strains, tears and more
---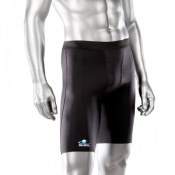 Shorts offering high levels of compression
Ensures safe recovery
Fully supports injury site for healthy rehabilitation
Choose additional straps for further support
---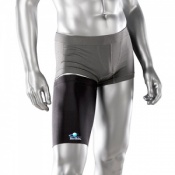 Thigh support for close-fitting comfort
Controls and prevents bruising and swelling
Breathable material
Full thigh coverage
---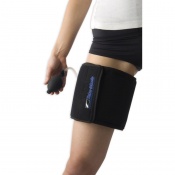 Gel cold pack with frost-free liner to allow direct application to the skin
Adjustable chamber provides contouring and compression to injury site
Delivers both cold and compression therapy simultaneously
Effective way to control pain and swelling in the thigh or calf
---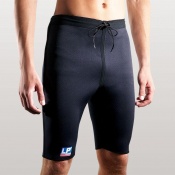 Provides compression to the thighs, groin and hamstrings
Made with 2.5mm neoprene to retain heat and promote circulation
Helps to prevent injuries such as muscle sprains and strains
Light and comfortable enough to be worn under clothing
---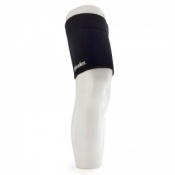 Fitted sleeve provides even compression

Contoured design for perfect fit

Ideal for stiff Quadriceps and strains

Improves blood circulation for healing
---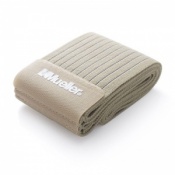 Comfortable extra strength 3" wrap;
Long-life elastic fabric with nylon fibres;
Breathable, controlled compression;
Wrists, elbows,thighs,knees,ankles.
---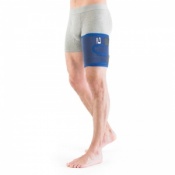 Ideal for quad and hamstring strains.

Adjustable thigh and hamstring support allowing variable compression.

Enables you to customise the level of support.

Ensures good blood flow to the thigh and hamstring.
---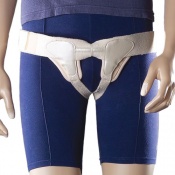 Comes in various sizes;
Applies compression to the affected area;
Provides adjustable thigh strap for best fit;
Offers targeted compression to the hernia.
---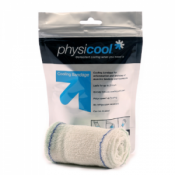 Treats swelling and pain for a quicker recovery
Ideal for use on knees, thighs, and shoulders
Clinically proven to outperform use of ice
Reusable bandage ensuring it can be at hand for immediate use
---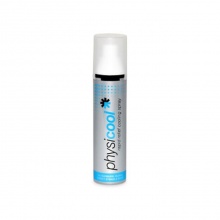 Reduces skin temperature.
Stops irritation & itching.
Calms bites and stings.
125ml spray canister.
---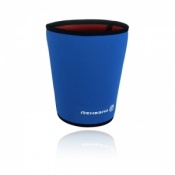 Lightweight thigh support

Neoprene build warms affected area

Provides compression and pain relief

Perfect for strained or pulled muscles
---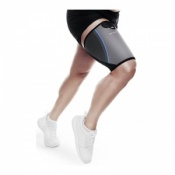 Adjustable thigh support

Provides compression and warmth

Increases muscle flexibility

Relieves muscle pain
---
Aids recovery;
Supports the area;
Comfortable to wear;
Protects the area during exercise.
---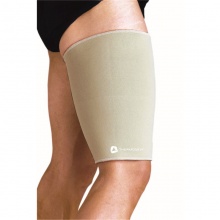 Provides protection and support for the thigh and hamstring

Lightweight and breathable fabric

Traps body warmth

Available in beige and blue
---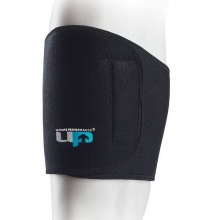 Provides firm, even support;
Promotes improved healing;
Suitable for all day use;
Adjustable for perfect fit.
---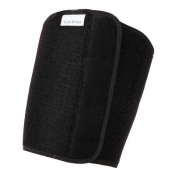 Provides heat retention and compression to help ease pain
For treating sprains and strains around the thigh
Made from specialist materials to ensure an effective recovery
Slimline design ideal for wearing daily under clothing