Inflatable cushion for up users at Very High Risk of pressure sores
Redistributes pressure to prevent pressure ulcer development
Suitable for use on a standard static chair and while travelling
Pump included for quick and easy inflation
---
Dynamic pressure relief air cushion for chairs and wheelchairs
Suitable for users at very high risk of pressure ulcers
Simple controls allow easy adjustment to meet patient needs
Supplied with a two-way stretch, waterproof cover for hygiene
---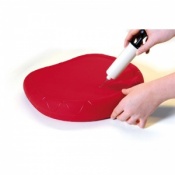 Needle valve to inflate/deflate Sissel products

For use with small valve

Allows you to adjust pressure for optimum performance

Adapter stored safely in handle
---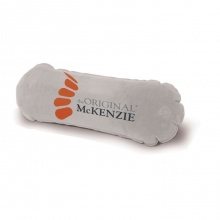 Supportive inflatable lumbar roll

Extremely compact when deflated

Perfect for commuters and travellers

Inflates to desired density in seconds
---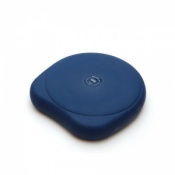 ---
This inflatable cushion gives additional comfort and support when bathing.
---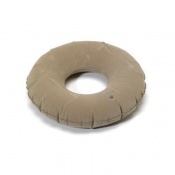 Durable inflatable PVC doughnut cushion
Enhances sitting comfort and relieves pressure
Reduces the occurrence of pressure sores
Inflatable by mouth for added convenience
---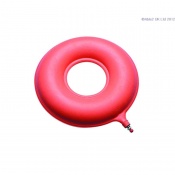 Ideal for the prevention and healing of pressure sores
Inflatable cushion provides excellent comfort
Easy-clean rubber surface for lasting hygiene
Available in 16" and 18" versions
---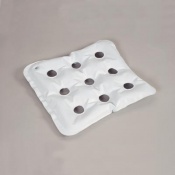 Improves the comfort and pressure distribution of any seat
Provides excellent air circulation with air flow holes
Perfect for use while travelling or around the home
Suitable for those at low risk of pressure sore development
---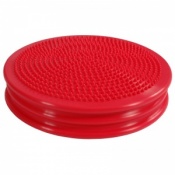 Air-filled cushion for posture correction
For active and dynamic sitting
Easily portable, take it anywhere!
Needle pump included for easy inflation
---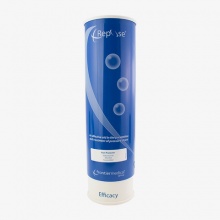 Spare pump for inflatable Repose products
Ensures you can keep your pressure relief inflated
Smart Valve technology for reliable inflation
Exhausts excess air for maximum patient support
---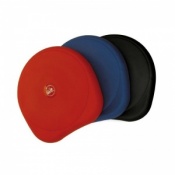 Wedge support to provide sitting comfort

Enhances upright posture

Maintains active body sitting

Can be used for a variety of muscle and balance exercises
---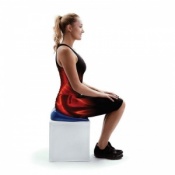 Improves posture by tilting spine into its natural position
Helps with back pain by reducing unnecessary strain on the vertebrae
Firmness easily adjusted to users preference
Size: 38.5cm x 37.5cm x 9-2cm (WxHxD)
---
Portable alternating pressure relief cushion for high risk users
Ideal for wheelchair users who need dynamic relief on the go
Powered by a lithium-ion battery to provide over 24 hours of operation
Easy-to-use settings allow carers to set up the cushion in minutes
---
Battery-powered wheelchair pressure relief cushion for high risk users
Features dynamic air cells that alternate to provide pressure relief
One in two cell cycle provides excellent relief to the sacral area
Up to 12 hours of battery life to provide mobility and freedom
---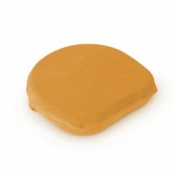 Machine washable for lasting hygiene

Zipped for easy removal

Available in 2 fun colours
---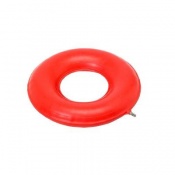 Inflatable ring cushion perfect for travelling
Able to be inflated by mouth or bicycle pump
Patterned surface to avoid user from slipping
Takes pressure off the lower back and tailbone
---
Pressure relief boots to minimise the risk of pressure damage
Easy to clean, ideal for bed-ridden and immobile patients
May be used in bed or with feet elevated
Adjustable strap for secure and comfortable use
---
Pressure relief cushion for very high risk pressure patients
Alternating air cells distribute pressure evenly across cushion
Mains powered pump features settings to allow for catered pressure
Supplied either with or without a pump
---
For patients at very high risk of developing pressure sores
Allows patients to experience pressure relief while sitting down
Equipped with six independent alternating air cells in the cushion
Features an extra 10 cells to support the lumbar and back
---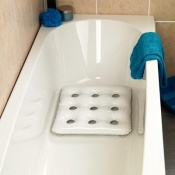 Portable design lets you take cushion on holiday
Four sucker feet on underside secure to bath
Perforated cushion for easy water drainage
Cushion for additional comfort and support
---
Provides quality leg, foot, back or head support
Easily inflatable and deflatable, making it fully portable
Latex-free for reduced skin irritation
Supplied complete with a pump for easier inflation
---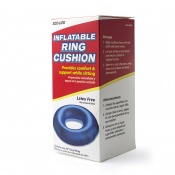 Latex free;
Provides comfort;
Support while sitting;
Can elevate other body parts.
---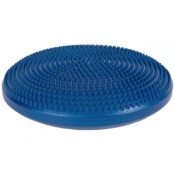 Inflatable cushion and pump
For active and dynamic sitting
Fully portable compact size
Perfect for work or at home
---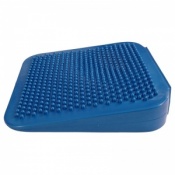 Air-filled cushion
Wedge design encourages proper posture
Can be used as a back support
Faster blaster pump included for easy inflation
---
Inflatable cushion for At Risk to Very High Risk users
Designed for use in static chairs and general wheelchairs
Redistributes pressure to prevent pressure ulcer development
Securely straps in place for safer use
---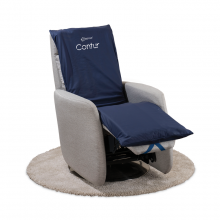 Inflatable cushioning overlay for At Risk to Very High Risk users
Redistributes pressure to prevent pressure ulcer development
Securely straps to most standard riser recliner chairs
Easy to clean the cover for optimal hygiene maintenance
---
Designed to provide exceptional pressure redistribution and comfort
Innovative Repose mattress core ensures optimal protection
Helps prevent and manage pressure ulcers and sores
Ideal as part of a care management programme
---
Pressure relief cushion providing dynamic pressure therapy
Suitable for those at high risk of pressure sore development
Provides alternating therapy to reduce high-pressure zones
Automatically detects weight and adjusts pressure
---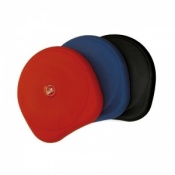 Chair aid to provide sitting support

Smaller model designed for children

Enhances upright posture

Maintains active body sitting