Stylish corset for postpartum compression and beyond
Suitable to wear before and after pregnancy
Provides ultra strong support and firm compression
Available in five sizes, from Extra Small to Extra Large
---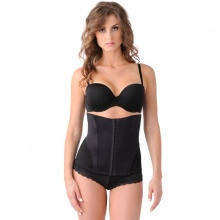 Corset to slim your waist and tummy while concealing the back bulge
Offers support and a slimming effect for postpartum women
Released tension at the bottom for comfort while sitting
Made from lightweight and breathable SecureStretch materials
---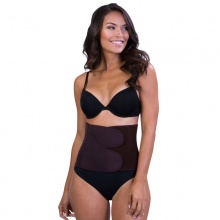 Wrap to accelerate the healing process after delivery
Provides strong support and firm compression for postpartum women
Supports your back, leg and core muscles
Available in two colours and five sizes
---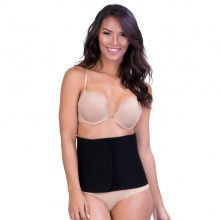 Belt to help you gently reshape your belly, waist and hips
Offers support and reshaping for new mothers
Made from natural viscose from bamboo
Offers comfort and support after a C-section
---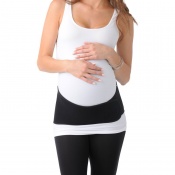 Belt to support your back and belly during pregnancy
For women at any stage of their pregnancy
Features 12 inches of adjustability to grow with your belly
Eases sciatic, back, hip and leg pain
---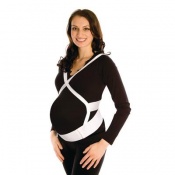 Orthotic support for abdominal and back straining during pregnancy
Eases pain from hip separation and pubic symphysis dysfunction
Supports the weight of pregnancy without restricting the mother or child
Frees the arms and promotes proper circulation to the lower extremities
---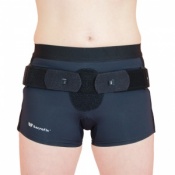 Provides compression across the pelvic area
Can target set areas to help aid stability
Helps relieve pain caused by joint instability
Comfortable to wear and suitable for long periods
---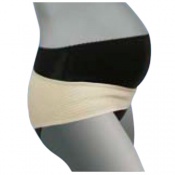 Pelvic dysfunction/low back pain
Supports the pelvic joints
Acts as a pain-relieving brace
Easy to wear during any activity
---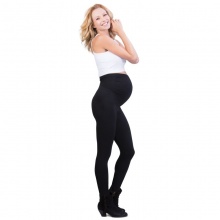 Leggings to smooth, shape and support you from the waist down
Provide medium support and moderate compression for pregnant women
Can be used with creams and lotions for the ultimate stretch mark therapy
Available in two colours and four sizes, from Small to Extra Large
---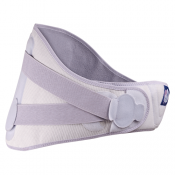 Bands make belt adjustable to the stage of pregnancy
Bamboo fibre lining provides high level of comfort
Premium maternity belt for pregnant women
Ideal for low back, pelvic and sacroiliac pain
---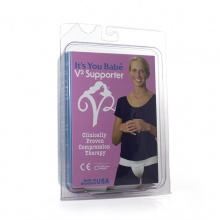 Helps with vulvar varicose veins, pubic swelling, and more
Designed specifically for use during pregnancy
Allows you to continue with your active lifestyle
Recommended by doctors, nurses and midwives
---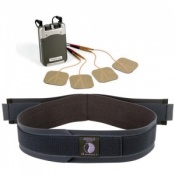 Ideal for sufferers of lower back pain

Save £3 with the Serola and TPN TENS Machine Pack

1 x Serola Sacroiliac Belt

1 x TPN 200 Plus TENS Machine
---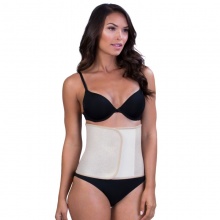 Designed to help you get back in shape after giving birth
Offers women comfort and support after a c-section
Supports back, leg and core muscles
Adds support when breastfeeding
---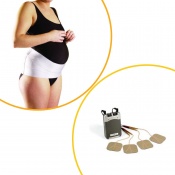 Both the machine and the belt can be adjusted according to your needs
Belt is designed by obstetric physiotherapists for improved stability
Relieves pain associated with symphysis pubis dysfunction
TENS machine can be used on various parts of your body
---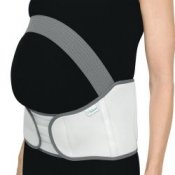 Moderate abdominal support
Evenly transfers the weight
Contours to the expanding abdomen
Anti-bacterial properties
---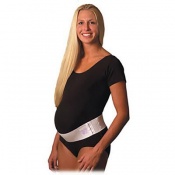 Reduces pain during pregnancy and supports umbilical hernia
Can be worn throughout all trimesters
Supports the abdomen and lower back
Promotes increased circulation for lower extremities
---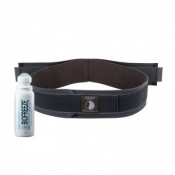 Ideal for sufferers of lower back pain

Save with the Serola and Biofreeze Pack

1 x Serola Sacroiliac Belt

1 x Biofreeze Roll-On
---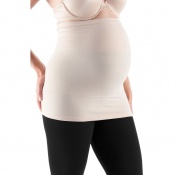 Support that cradles your bump along the way
Provides support and mild compression for pregnant women
Helps reduce stretch marks when used with cream or lotion
Available in three sizes and three colours
---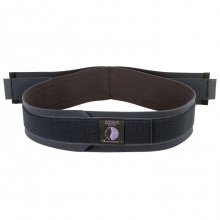 Belt to support lower back

Treats back and sacroiliac pain and joint instability

Can prevent acute pain from becoming chronic

Ideal for rehabilitation
---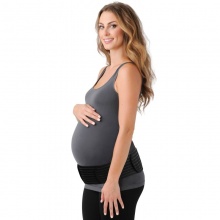 Designed to work with your body during and after pregnancy
Ultra support and moderate compression for pregnant women
Offers complete adjustability to grow with your belly
Available in two sizes and two colours, Black and Beige
---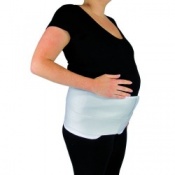 20cm deep elastic wrap;

Additional pelvic wrap for extra support;

Angled hook and loop closure;

Available in Black and White.
---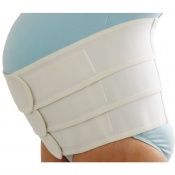 Three strap design for full adjustability
Strong elastic ensure support and comfort
Reduces stress on pelvic structures
Expands with abdominal growth
---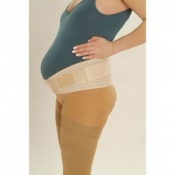 Removes waist pains.
Helps the foetus rest comfortably.
Can be used after birth to prevent sagging and deformation.
---
Strong circumferential support;

Elastic back section:

Padded side straps;

Comfortable for all day use.
---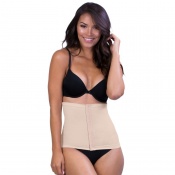 Belly shield to help hydrate and restore your skin after delivery
For women recovering from a C-section
To be used with Belly Bandit Belly Wraps (sold separately)
Available in two sizes and two colours
---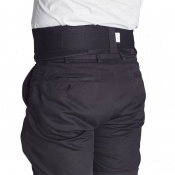 Support belt for the sacroiliac and symphysis pubis areas
Ideal for a range of conditions, including those during and after pregnancy
Features a hook-and-loop closure system for easier application
Available in four sizes suitable for most people
---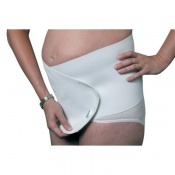 Perinatal sacroiliac support to relieve back pain
Suitable for use both during and after pregnancy
Specially shaped to provide full support
Support is focused in the sacral region over the symphysis pubis
---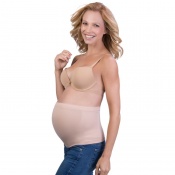 Band for ultra strong support and moderate compression
Offers support for pregnant women
Improves weight distribution and can relieve back pain
Stretches and recovers with your growing belly
---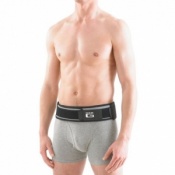 Help with pain in the buttocks, leg, ankle and foot by relieving pressure on the pelvic and the sacroiliac joint areas

Embedded with Aloe Vera to soften and sooth the skin

Supports the lower back, base of the spine and pelvis

Stabilises the sacroiliac joint
---
Belt to support the lower back and ease discomfort
Treats back, sacroiliac pain and joint instability
Helps prevent acute pain from becoming chronic
Ideal for high-risk occupations with changes in loading
---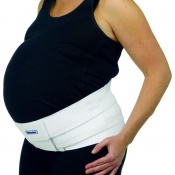 Variable tension via the use of individual straps
Firm circumferential support around the pelvis
Gentle compression for reduced discomfort
Can be worn after pregnancy for ongoing support
---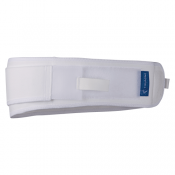 Additional tightening strap allows you to adjust level of support
Pelvic belt provides pelvic support for a number of conditions
Comfortable against your skin with its extra-soft terry lining
Can be washed in a washing machine at 30°C
---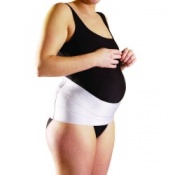 Support belt designed to prevent back, sacroiliac, pelvic and lumber pain
Designed to tackle symphysis pubis disfunction (SPD)
Unique angle offers a comfortable and improved fit
Can be worn underneath or over the top of clothes
---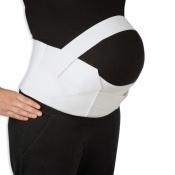 Soft, cotton-lined abdominal support pad
Broad elastic belt with two flexible support stays
Large range of adjustment as baby grows
Narrow high-stretch wrap provides extra sense of security
---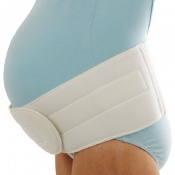 Low profile design for discreet use

Bilateral fulcrum bands for increased support

Inconspicuous under most clothing

Available in a range of sizes
---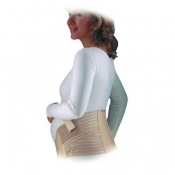 Supports the lumbar and abdominal regions for pain relief during pregnancy
Comfortable to wear to help reduce lower back pain and discomfort
Latex-free elastic compression side panels for added support
Abdominal lift attachment provides lift without undesirable pressure
---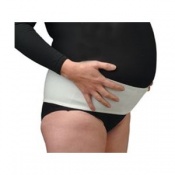 Low profile design for improved comfort
Shaped posterior gives the belt a better fit
High-compression elastic supports lower back
Available in a range of sizes to suit you
---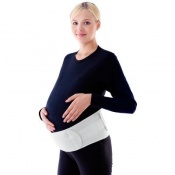 For lower back pain and discomfort that can occur during pregnancy
Provides firm support to the back and abdominal area
Adjustable stretch side panels provide additional support
Durable tension elastic strapping for optimal comfort
---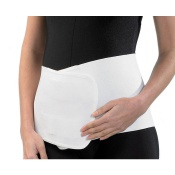 Supports both your bump and your back;

Reduces weight pressure on lower spine;

Valcro fastening for easy closure.

Surgical elastic.
---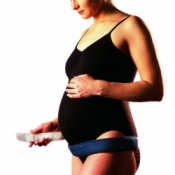 One size fits all;

Provides excellent support;

Helps ease the pain of sperated symphysis;

Available in Navy or Black.
---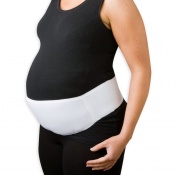 Low-profile elastic perinatal sacroiliac support
Easy touch-and-close fastening for an easy fit
Posterior stays help to prevent roll over
Universal one size fits most design
---
Low profile support belt for maternity comfort
High compression elastic supports the lower back
Thin and slight design ensures a discreet fit
Available in a range of sizes to suit you
---
Circumferential Support;

Assists to ease pain of seperated symphysis;

Available in four size options;

Accessory pad also available.
---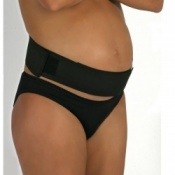 Reduces/eliminates lower back pain;

Supports abdomen;

Encourages erect posture;

Fully adjustable to your needs.
---
Gentle firm support;

Soft elastic for comfort;

Expands for various stages of pregnancy;

Available in four sizes.