Tuesday, 23 October 2018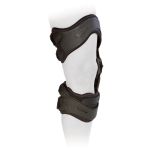 If you suffer from arthritis in your knees, you aren't alone. It's estimated that over 10 million people in UK currently suffer from arthritis, leading to all sorts of over-the-counter and holistic approaches that countless people swear by, with limited results. At Health and Care, we believe in treating the problem at the source, which is why we recommend the use of a Arthritis Knee Brace or Arthritis Knee Support to treat your condition. Read on to learn more!
Tuesday, 2 October 2018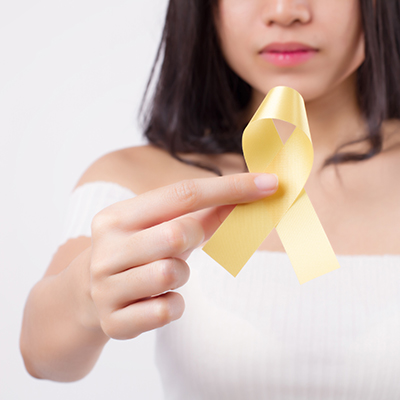 A certain degree of discomfort during your period is normal, but if you've been experiencing unusually painful periods, pain following sexual intercourse, bleeding between periods or long-term lower-back and pelvic pain, you may be suffering from endometriosis. Endometriosis is the second most common gynaecological condition in the UK, yet still too often left undiagnosed. This article is here to shed some light on this common problem, and hopefully help you find the right course of treatment for your symptoms.
1 Comment
Wednesday, 25 July 2018
Finally getting the right diagnosis for your unexplained fatigue, pain, fragile skin and exceptional flexibility is a great relief, but more often than not, that's where the treatment of most incurable yet non-life threatening conditions ends. EDS, or Ehlers-Danlos Syndrome, most definitely belongs in that category, and learning as much as you can about it can make living with this condition a lot more bearable. Read on to find out what causes it, how you can easily recognise it, and what you can do to relieve the most common symptoms.
Monday, 23 July 2018
Recovering after a stroke is a long and arduous process, and in some cases it can take years for the person to fully recover. Speeding up the process and maximising the patient's chances of a complete recovery, physical rehabilitation is of the utmost importance. Most hand exercises are very simple to learn, but finding the best ones is sometimes a hassle. To help you regain your fine motor skills, we've gathered the Best Hand Exercises for Stroke Patients all in once place.
Monday, 11 June 2018
A bunion can be easily recognised by bulging bump on the outside of the base of your big toe. Other common symptoms of a bunion include swelling, redness or soreness around your big toe joint, corns or calluses formed on the base of the big toe, restricted movement of your big toe and painful feet. If you've been experiencing any one of these signs, read on to discover how you can get rid of bunions in the comfort of your own home with these Foot Exercises for Bunions Treatment Without Surgery.
Friday, 1 June 2018 | Paul
If you require oxygen therapy, you might find that the jargon and technical knowledge surrounding your equipment can prevent you from getting the therapy that you need. As such, our guide on How to Choose an Oxygen Cylinder is designed to clear away the confusion and help you to find your perfect sized oxygen bottle. Read on to learn more!
Tuesday, 8 May 2018

Sweating, especially in hot weather or right after working out, is perfectly normal, so you shouldn't worry too soon. If, however, you tend to sweat even when your body doesn't need to cool down, you might be suffering from excessive sweating, also known is hyperhidrosis. To help you fight this common condition without having to see a doctor, this short article on How to Stop Excessive Sweating includes some of the best suggestions for how to efficiently deal with excessive sweating and regain your confidence.
Monday, 26 March 2018
If you or someone you are caring for is temporarily or permanently confined to a bed or wheelchair, pressure sores are a real possibility you want to avoid at all costs. This short article will help you learn how to evaluate the patient's risk of developing a sore, and find the best possible solution to prevent this from ever happening.
Tuesday, 20 March 2018
Pressure sores or pain can develop in anyone who spends long stretches of time lying down, regardless of whether it's due to illness, age or injury. While pressure relief cushions and mattresses are often enough to prevent pressure sores, for some people additional measures must be taken to protect one of the most at-risk areas of the body: the heels. Read on to learn about the best solutions Health and Care has to offer to provide pressure relief to your heels in bed.
1 Comment
Tuesday, 20 March 2018
Back problems are some of the most common ailments around, with millions of people in the UK alone suffering from some form of back pain every day. While these problems have a wide range of causes, poor posture is almost always at play. Whether your posture suffers because of a general slouch or an unsuitable work chair, solutions are out there, and we're here to help! We've selected some of our best posture correctors and back supports to get rid of your pain for good!