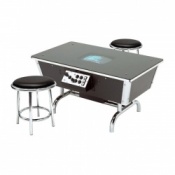 Retro styled authentic arcade machine

Over 150 all time classi games in 1!

No assembly required, plug and play

Superb sound and graphics quality
---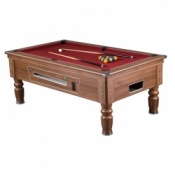 Outstanding quality professional table

Coin/freeplay option, mechanical/electronic

Includes quality cues, balls, Strachan cloth

Walnut, Oak, Mahogany finishes
---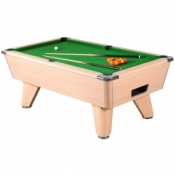 Top championship quality table

Traditionally made with slate bed

6 colours of Strachan cloth, 10 finishes

Includes all cues, balls and accessories
---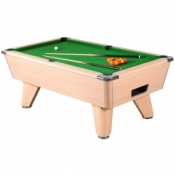 Top championship quality table

Traditionally made with slate bed

6 colours of Strachan cloth, 10 finishes

Includes all cues, balls and accessories
---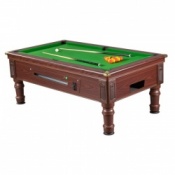 Outstanding quality professional table

Coin/freeplay option, mechanical/electronic

Includes quality cues, balls, Strachan cloth

Walnut, Oak, Mahogany finishes
---
Retro styled authentic arcade machine

Over 150 all time classi games in 1!

No assembly required, plug and play

Superb sound and graphics quality
---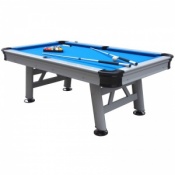 All-weather outdoor american pool table
Beautiful anodised aluminium coating
Adjustable feet height for uneven surfaces
Waterproof playing surface for lasting quality
---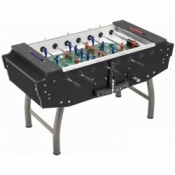 Heavy duty, professional quality table

Fast action gameplay with glass surface

Floodlighting option available for the ultimate game

Hinged lid and toughened glass top
---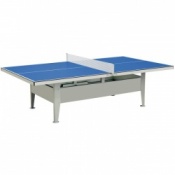 Extremely robust outdoor table tennis table

Strong construction, 10mm melamine board

Official ITTF dimensions

Ideal for commercial use
---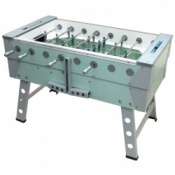 Heavy duty, top of the range quality table

Specailly treated components for outdoor use

Hardened glass top and glass playing surface

Coin operation option
---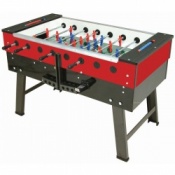 Heavy duty table with toughened glass top

Fast action gameplay with glass surface

Coin operation option available

Hinged lid for easy access to cash box
---
New Age Kurling bundle

Consists of 2 x indoor curling set, pushers, target and ramp

Ideal for use with a larger amount of players

Suitable for able-bodied and disabled people of all ages
---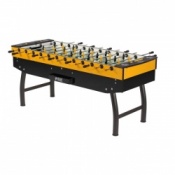 Oversized table over 2m long
Up to six players for maximum fun
Heavy duty construction
Fast action surface and control rods
---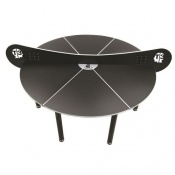 Suitable for the game 'Chaos Theory' which involves up to six players per side
Designed to improve your reflexes, skill and coordination
Features a thick and durable table and tough legs for longevity
Constructed to be easy to store, easy to move and easy to pack
---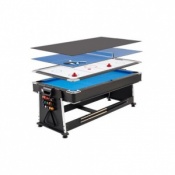 Full size 7ft professional multi game table.
Comprising of Pool, Air Hockey and Table Tennis.
Unique quick and easy game change.
Handy built in storage racks for all table accessories.
---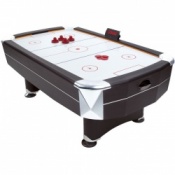 Full sized top of the range professional table

Powerful electric motor for fast action gameplay

4 pucks and pushers included, ideal for up to 4 players

Audible electronic scoreboard
---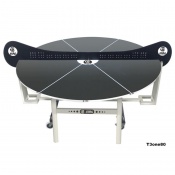 Design is smaller than a regular table meaning a far faster game
Suitable to be used by up to six players a time
Features a foldable construction that is easily storable
Ideal for individuals with dementia or Alzheimer's
---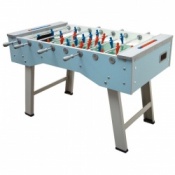 Super versatile folding table football

Heavy duty construction, super hard players

Glass playing surface, chrome plated control rods

Easily folded for storage
---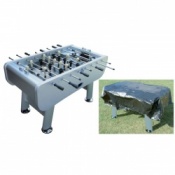 Suitable for indoor or outdoor use

Stylsihly and sturdily constructed

Adjustable feet

Comes with cover and four balls
---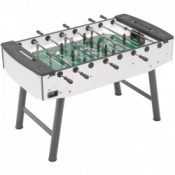 Heavy duty build, super hardwearing players

Available in four colours

Fast action chrome plated controlling rods

V feet on the players for superior grip
---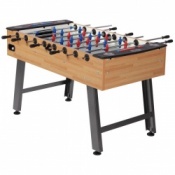 Heavy duty table with solid control rods

Sandblasted surface for extra grip

Indestructable players, with V feet for control

Adjustable feet and detachable legs
---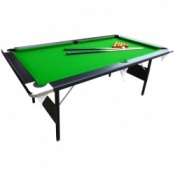 Professional quality table for home

Strachan cloth, full sized ball cushions

Unique folding ability to just 10cm thick

Playing area of 182 x 91cm
---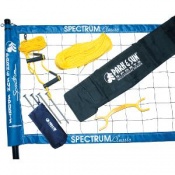 Ideal or professional grade game play
Easily transportable and quick set up
Features a wide boundary
Top quality net enhances gameplay
---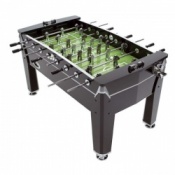 Heavy duty construction

Suitable for professional use

Precision control players

Smooth action poles and wooden grips
---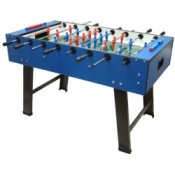 Sturdy, heavy duty construction

Solid steel chromed controlling rods

Fast action rods, glass surface

Perfect for lesiure environments
---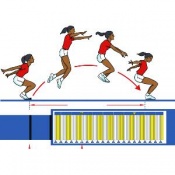 Foldable, graduated mat.
Ideal for long jump.
Measures 200 x 50 cm.
Includes a take off mat.
---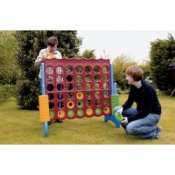 A classic game in a giant size

Lightweight and tough construction

Suitable for indoor and outdoor use

Dimensions (LxDxH): 1340 x 570 x 1080mm
---
Indoor curling set containing pushers, targets and ramp
Designed for disabled and able-bodied people of all ages
An indoor ice-free adaption of traditional curling
Perfect for schools, clubs, activity centres and more
---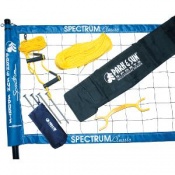 For professional grade game play
Easy to set up and transport
Full size boundary for top level gameplay
Available in 3 different colours
---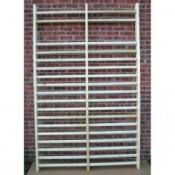 Polished wood;

Single or double units;

Fixing bolts and instructions included;

Suitable for schools and gyms.
---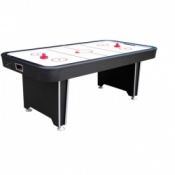 High quality full sized air hockey table

Powerful motor for fast and smooth action

Finished in matte black carbon fibre effect

Electronic audible scorer
---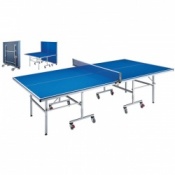 Top quality, best selling table tennis table

Strong construction, melamine board

Official ITTF dimensions

Simple and easy folding closure
---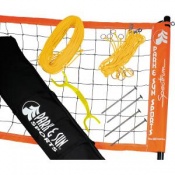 Professional level volleyball net system.
Quick set up.
Easy to transport.
3 coloured net options available.
---
New Age Kurling bundle

Consists of indoor curling set, pushers and target

Handy carry pack for stones included

Suitable for able-bodied and disabled people of all ages
---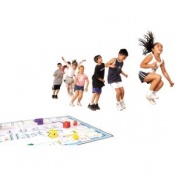 26 fitness exercises.
Colourful cartoon characters to highlight the major muscles used in each drill.
Includes activity mat, game piece beanbags and colour dice.
10 additional team-building activity ideas also included.
---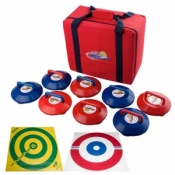 New Age Kurling bundle

Consists of indoor curling set, house and numbered target

Handy carry pack for stones included

Suitable for able-bodied and disabled people of all ages
---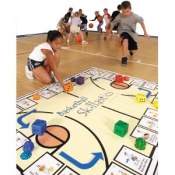 Displays 26 basketball drills.
Squares illustrated with cartoon characters and instructions.
Includes 1.5m x 2.1m vinyl mat, miniature game boards and dice.
Handy storage bag and detailed rulebook also included.
---
New Age Kurling bundle for use in schools, sports clubs, and more
Suitable for able-bodied and disabled people of all ages
Consists of indoor curling set and pushers
Includes a handy carry pack for New Age Kurling stones
---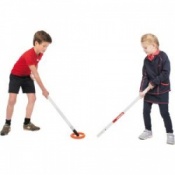 Learn the skills you need for hockey
Ideal indoor game for schools, groups, and anywhere with a gym floor
A great team sport encouraging teamwork, agility, speed and strategy
Full kit includes 14 ringette sticks, 7 rings and a carry bag
---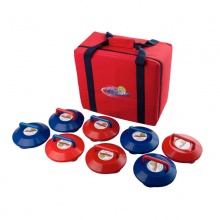 ---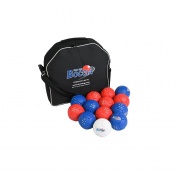 Bundle with everything needed for the disabled to play boccia
Six red balls, six blue balls and one white ball with carrying case
Balls emit a sound for aural location by the visually impaired
Two pushers for those in wheelchairs or with limited mobility
---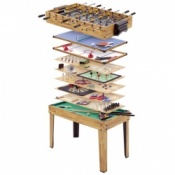 34 fantasticly fun games in 1!

All games pack away into 1 table

Sturdy Oak construction

Features loads of family favourites
---
Sturdy table football ideal for leisure

Solid steel controlling rods

Four cupholders included

Two balls included
---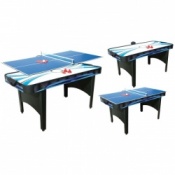 Fully functioning air hockey and table tennis

Easily switch between the two

Sturdy construction

High gloss surface for fast action
---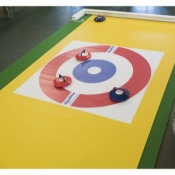 Designed for the New Age Kurling Indoor Curling Set
Unrolls to 14m for extended length
Can be used inside or out
Weatherproof for use outside
---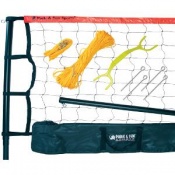 Portable volleyball net system.
Quick set up and easy to transport.
Heavy duty bag with full zipper.
Momentum net with slip on straps.
---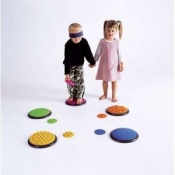 Set of 10 discs of differing sizes and structures
Versatile for a variety of development activities
Flat design for easy storage
Made of soft rubber to keep feet safe
---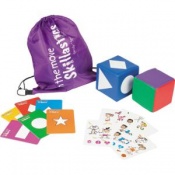 Promotes colour, number and shape recognition.
Encourages creativity and imagination.
Features 36 fun activities.
Includes rule book and convenient storage bag.
---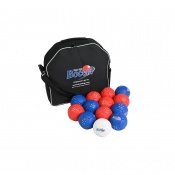 Boccia set for the visually impaired
Includes six red and six blue balls
One white jack is also included
Balls emit a sound for aural location
---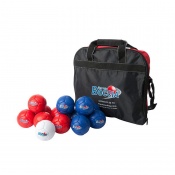 Bundle with everything needed to play boccia
Includes 13 balls: six red, six blue and one white
Two assistive pushers for low mobility players
Allows everyone to play on an even playing field
---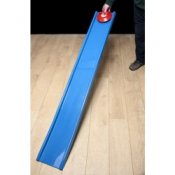 Designed for Kurling

Aid for pushing Kurling Stone

Manufactured from Fibre Glass

Assorted colours
---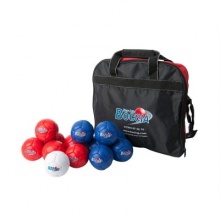 Complete boccia set for schools and sports clubs
Suitable for all ages and abilities
Improves motor skills and team cooperation
Internationally recognised sport for disabled and abled users
---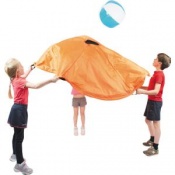 Teamwork parachute activities.
Brightly coloured parachutes and balls.
Includes 6 parachutes and 6 beach balls.
Carry bag included for easy storage.
---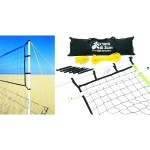 Economy volleyball net system.
Includes heavy duty 3 piece telescopic poles.
Cord winder and transport bag included.
Easy to transport.
---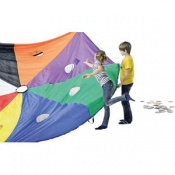 8 coloured panels with pockets.
Each panel can represent a food group.
Teaches children the importance of a healthy balanced diet.
Includes 32 nutrition beanbags, parachute and activity guide.
---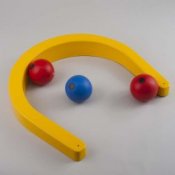 ---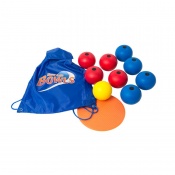 Complete bowls set

Includes 8 bowls, 1 yellow jack and 1 foot mat

Handy carrying pack

Suitable for able-bodied and disabled people of all ages.
---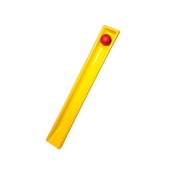 Lightweight
Durable
Can be used while sitting
Easy to use
---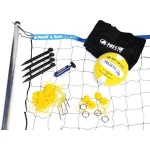 Designed for recreational players.
Value full volleyball set.
Set complete with ball and hand pump.
Includes handy transport bag.
---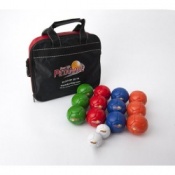 Complete Petanque set;
For all ages and abilities;
Aim balls for the jack;
Internationally recognised Paralympic Sport.

---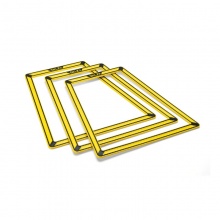 Trapezoid speed ladder for curvilinear training patterns
Practice footwork for fast-paced sports
Improves your speed, reaction time and change of direction
Anti-slip for use on any surface, including hardwood
---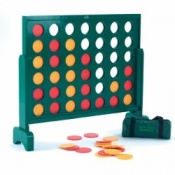 75cm tall perfect for kids

Quality painted wooden frame

Includes counters in handy bag

Great fun for all the family
---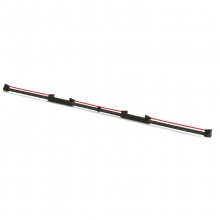 Bar increases shoulder strength and mobility
Ideal for use by overhead athletes, such as tennis players
Includes three interchangeable resistance cables
Folds for easy transportation
---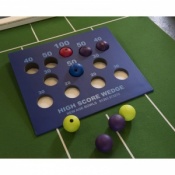 Wedged shaped scoreboard to play on
Can be used with any balls that fit the holes
Highest total at the end wins
Foam based covered in a vinyl sheet
---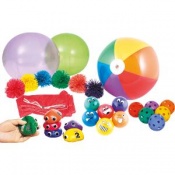 All the accessories you need to organise parachute games.
Accessories for games only.
Includes edubug bean bags, different balls, finger lights and a mesh bag.
Parachute not included.
---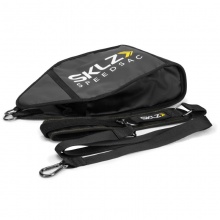 Weight sled improves 40-yard dash times and muscle strength
Perfect for weight loss and speed training
Adjust weight bags for variable weight resistance
Can be used indoors and outdoors
---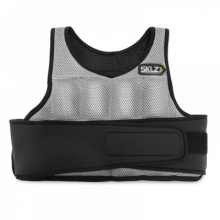 Cardiovascular training aid with adjustable weights
Ideal for improving your strength and endurance
Flexible weights bend with your body for free movement
Weight is adjustable between 1lb and 10lb
---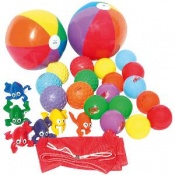 All the accessories you need to organise parachute games.
Accessories for games only.
Includes bean bag frogs, different balls and a mesh bag.
Parachute not included.
---
4 foot long full air flow table

Gloss surface for fast action play

Rounded corners for enhanced play

2 pucks and 2 pushers included
---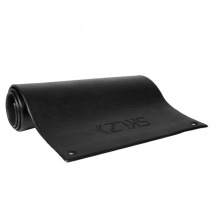 Soft foam exercise mat with hanging grommets
Ideal for warm-up and recovery
Thick, durable foam for maximum comfort
Prevent injury in case of dropped equipment
---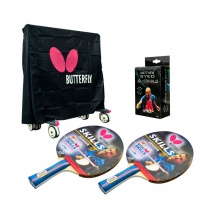 Deluxe table tennis kit with bats and balls
Suitable for indoor use with Butterfly tables
Features protective edging tape and 5-ply blades
Professional design for easy use
---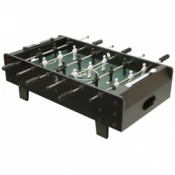 ---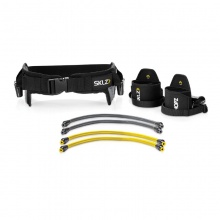 Resistance training belt for leg power and jumping muscles
Ideal for football, volleyball or basketball practice
Durable cables for maximum longevity
Move resistance straps to target specific muscles
---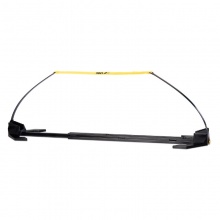 Adjustable training hurdles for speed and balance
Ideal for varied agility training
Bounce-back design for high durability
Price is per pack of six hurdles
---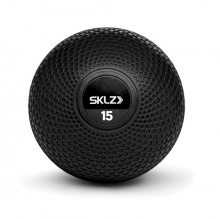 Heavy weight medicine ball with 10.5" diameter
Ideal for developing your core strength and rotational force
Maximum grip surface for full control of the ball
Seamless design for consistent, reactive bounce
---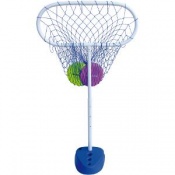 Tossing target with net.
3 height adjustments.
Suitable for indoor or outdoor games.
Base can be filled to weigh down.
---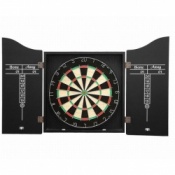 Quality roundwire bristle dartboard

Set in a cabinet with scoreboards

Incudes 2 sets of darts, fins, chalk etc

Ideal for home, pub or any leisure environment
---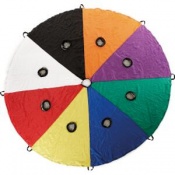 3.6 m parachute.
8 different coloured panels.
Each panel contains one pocket.
Ideal to play the Nutrimove Nutrition Game.
---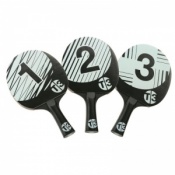 Get more friends playing with a set of 3 or 6 bats
Unique T3 design is ideal for 3-a-side ping pong
Marked 1-3 for player identification (no need for bibs)
Colour: Black/White and Red on the reverse side
---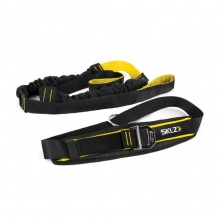 Quick release handle and belt for load and release training
Improves first step speed and acceleration
Multi-directional ring for practicing lateral movement
Force absorbing webbing eliminates erratic movement
---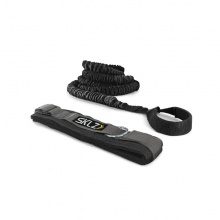 Resistance cable stretching up to 22 feet
Maximises power, speed and vertical jump
Can be used solo or with a partner
Features comfortable and durable belt
---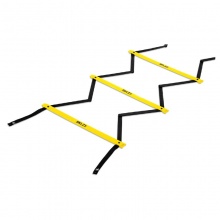 Concertina design speed ladder for rapid-fire set-up
Ideal for increasing balance and footwork skills
Low profile edges to avoid catching shoe cleats
Extensible ends to allow attachment of further ladders
---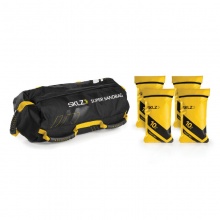 Carry bag with four 10lb sandbag weights
Ideal for strength training or sports drills
Durable outdoor shells for long-lasting use
Greater fluidity and versatility than dumbbells
---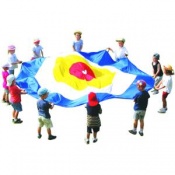 3.6 m parachute.
4 colour target design.
Small central pocket diameter measures 15cm.
12 handles.
---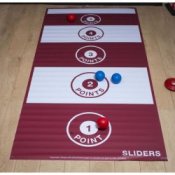 Designed for Bowls and Kurling

Can be placed on any flat surface

Red and White target

Points awarded for place on mat
---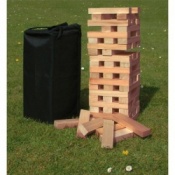 Giant version of the classic game!

Wooden bricks pack away into case

Make a tower up to 1.2m high!

Perfect family fun indoor or out
---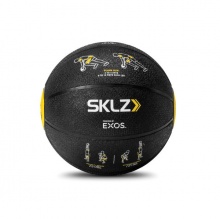 Medicine ball printed with illustrated exercises
Provides strength training guidance
Layer exercises for a full body workout
Routine designed by EXOS, the leader in human performance
---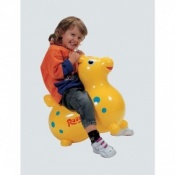 Inflatable jumping horse for play and therapeutic use
Encourages active play to aid development
Available in two different colours
Valves and plugs included
---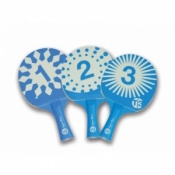 Perfectly made for little hands with an ergonomic shape
Unique T3 design is ideal for 3-a-side ping pong
Marked 1 - 3 for player identification (no need for bibs)
Colour: Blue/white and red on the reverse side
---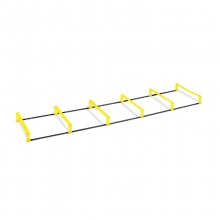 Combined speed ladder and hurdles
Ideal for increasing maneuverability around the court
Durable lightweight PVC construction
Folds down quickly for easy storage
---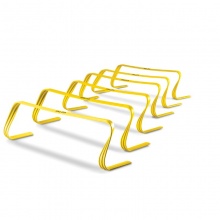 Lightweight 6" hurdles with superior one-piece design
Ideal for plyometric drills and general agility training
Bounce-back construction allows hurdles to maintain shape
Price is per pack of 6 hurdles (each hurdle is 6" high)
---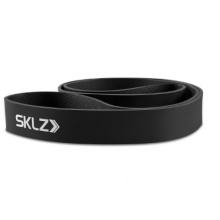 Extra heavy-weight exercise bands for strength progression
Ideal for assisting with pull-ups and dips
Extra durable for impressive longevity
Workout anywhere you want at any time
---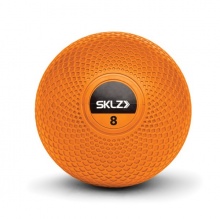 Intermediate weighted ball with 9" diameter
Ideal for squat throws and ball twist exercises
Full body workout no matter which area you target
Maximum grip surface for full control
---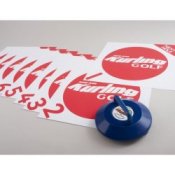 ---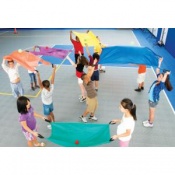 Ideal for cooperation and teamwork activities.
Can be used in rhythm and dance.
Made from sturdy ri-stop nylon with webbing handles on each end.
Set of 6 colours.
---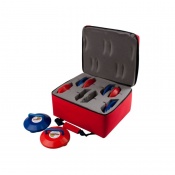 ---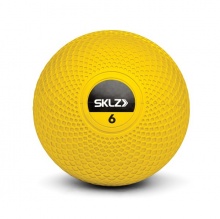 Weighted ball for upper body training
Encourages multi-planar movement
Maximum grip surface for total control
Diameter of 9 inches
---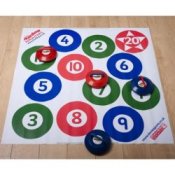 Designed for Kurling or bowls

Can be placed on any flat surface

Several styles of play

Colourful design
---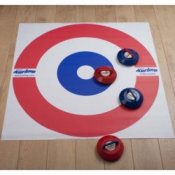 Designed for Kurling and Bowls

Can be placed on any flat surface

Traditional Curling Design

Measures 120 x 120cm square
---