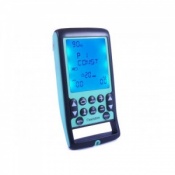 Powerful and versatile electrotherapy device
Choice of preset programmes and manual settings
Enhance and accelerate healing and pain relief
Fully portable for greater convenience
---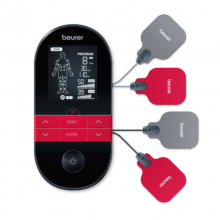 Heated EMS/ TENS Device
Ideal for pain relief or muscle regeneration
Easy-to-use massage function
Doctor's function for consistent treatment
--- Replacement charger
Use a spare or back up
Supplied as as single unit
---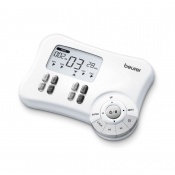 Provides nerve and muscle stimulation, as well as massage
Four separately adjustable channels with eight self-adhesive electrodes
Offers 30 pre-programmed applications and 20 customisable programmes
Has 'Doctor's Function' for coordination with your personal therapy programme
---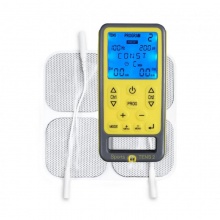 TENS machine designed to stimulate muscles
Ideal for relieving pain and toning muscles
Simple and portable in design for use wherever you are
Designed to assist with all stages of training and recovery
---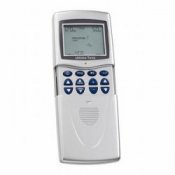 ---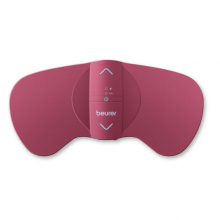 TENS machine for treating period pains
Ideal for period cramps or endometriosis
Rechargeable battery for reliable use
Ergonomic shape fits to your stomach
---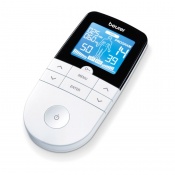 Electronic muscle stimulation (EMS) for muscle training and regeneration
Two separately adjustable channels with four self-adhesive electrodes
Transcutaneous electrical nerve stimulation (TENS) for pain relief
Massages and improves your general wellbeing
---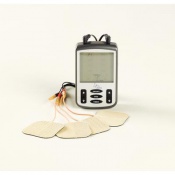 TENS therapy for providing pain relief with electrical current
Ideal for patient use by therapists and individual use by athletes
Includes leads and self-adhesive electrodes
Features eight pre-programmed options and an integral timer
---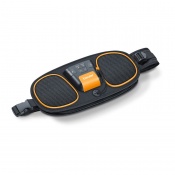 Provides electronic stimulation of abdominal and back muscles
Comes in one size that fits waist sizes from 75cm to 130cm
Has five training programmes (from 22 minutes to 31 minutes)
No contact gel or replacement electrodes are required
---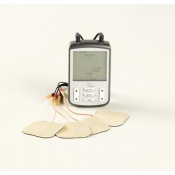 Combined digital muscle stimulator and TENS unit
Strengthens muscles and relieves pain
Ideal for patient use by therapists and individual use by athletes
Includes patient leads and self-adhesive electrodes
---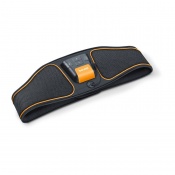 Provides stimulation of front and side abdominal muscles
Comes with four wear-free electrodes that require no contact gel
Uses EMS for muscle training and regeneration
Fits waist sizes from 70cm to 140cm
---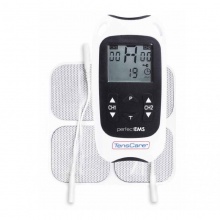 EMS and TENS device for muscle stimulation and rehabilitation
Ideal for athletes, gym-goers and home fitness
Lightweight, slimline design with easy-to-use digital controls
Belt clip enables you to attach the unit onto your belt
---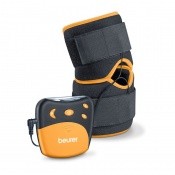 Tens machine for knee pain relief and elbow pain relief
Comes with two wear-free water contact electrodes
Treat tennis elbow, knee arthritis and other joint conditions
Supplied with four pre-programmed applications
---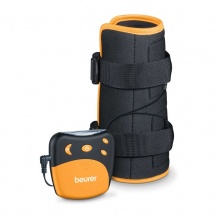 TENS brace for combating pain in the wrist
Suitable for wrist circumference of 14cm to 36cm
Comfortable due to body-fitting ergonomic shape
No contact gel or replacement electrodes required
---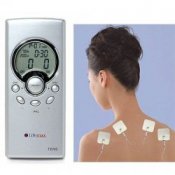 Easy to use with 12 pre-set programs.

2 channel user defined programs for individual needs.

4 re-useable treatment pads included.

Uses 4 x AAA batteries (not included).
---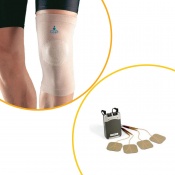 TPN 200 allows you to control the level and intensity of your treatment
Brace warms the knee joint to offer pain relief in the affected area
Includes a TENS machine and knee support to relieve pain
Support reduces the risk of new or recurring injuries
---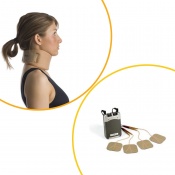 Includes a TENS machine and neck support to relieve pain
Machine is compact enough to use while you're out
Neck collar offers mild control of the cervical spine
TPN 200's level and intensity can be controlled
---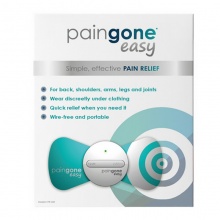 Easy, fast, effective TENS pain relief
For dealing with pain on-the-go
Simple operation with no wires or gels
Invisible under clothes for discreet use
---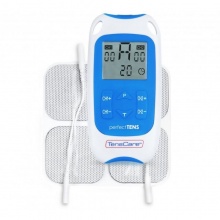 Fast, effective TENS pain relief machine
Lets you manage acute or chronic pain
Straightforward operation for ease of use
Eight pre-set programmes for varied stimulation
---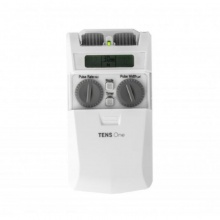 Accurate, intuitive TENS relief system
Ideal for treating rheumatism or other painful conditions
Capable of treating two different areas at the same time
Adjustable pulse rate, width and frequency for targeted treatment
---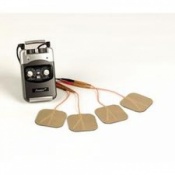 Simple to use analogue operation for pain relief
Flip down covers to protect the unit and controls
Supplied with everything required for immediate use
Integrated belt clip for easy portability
---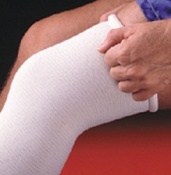 Provides even support and pressure;

2/3 cotton, 1/3 rayon yarns;

Washable and autoclavable;

Minor tissue and joint injuries, and wound dressing retention.
---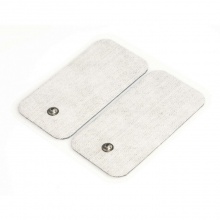 Replacement set of small self-adhesive electrodes
Helps with pain relief and muscle regeneration
Each pad measures 50 x 100mm
--- Replacement or spare pads for your Arthritis iGlove
Pack contains four high quality pads
Allows you to connect your glove to a TENS machine
Get the most out of your glove for its entire lifespan
---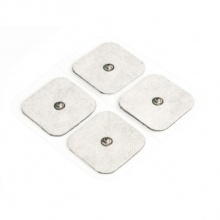 Replacement set of small self-adhesive electrodes
Helps with pain relief and muscle regeneration
Each pad measures 45 x 45mm
---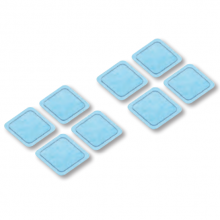 Pack of 8 self-adhesive gel pads
For the Beurer EM59 TENS/EMS Device
Helps with pain relief and muscle regeneration
Each pad measures 45 x 45mm
---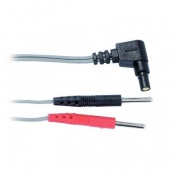 Patient lead for compatible TENS machines
For the TPN 200 Plus and Premier Plus
Black and red patient lead wire
Ideal as a spare or replacement