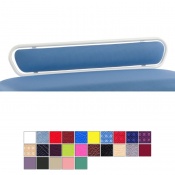 Side rails for making your plinth or couch more safe
Upholstered in 25 colours
Can be added singularly or as a pair
For use with Medi-Plinth products
---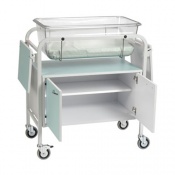 Clear plastic (PETG) crib to easily see baby
Flame retardant mattress for baby's safety
Large cupboard and lift-up flaps providing storage facilities
Tilt angles of approximately 6 degrees
---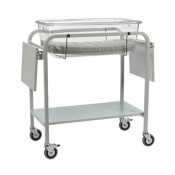 Clear plastic (PETG) crib to easily see baby
Flame retardant mattress for baby's safety
Lower shelf and lift-up flaps providing storage facilities
Tilt angles of approximately 6 degrees
---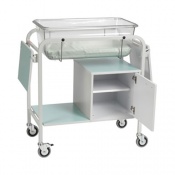 Clear plastic (PETG) crib to easily see baby
Flame retardant mattress for baby's safety
Small cupboard and lift-up flaps providing storage facilities
Tilt angle of approximately 6 degrees
---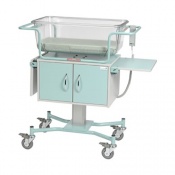 Clear plastic (PETG) crib to easily see baby
Flame retardant mattress for baby's safety
Small cupboard and lift-up flaps providing storage facilities
Adjustable height for easier and safer access
---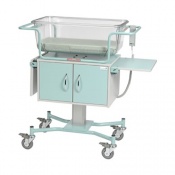 Clear plastic (PETG) crib to easily see baby
Flame retardant mattress for baby's safety
Small cupboard and lift-up flaps providing storage facilities
Adjustable height for easier and safer access
---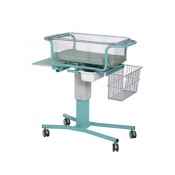 CE-marked height-adjustable baby crib
Variable height for safer and more comfortable access
Push handle and castors create easier transportation
Plastic crib for easier cleaning in between uses
--- Charges batteries to operate variable height crib
Works for rechargeable batteries
Can be used as a replacement or spare part
Provides quick and efficient charging
---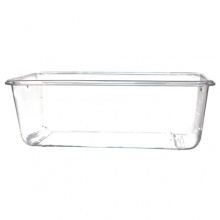 ---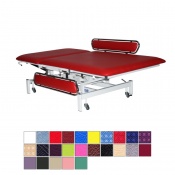 Safe working load capacity 320kg
Extra-wide upholstery ideal for larger patients
Electric backrest fitted as standard
Extra low entry height for wheelchair transfer
---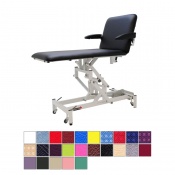 Safe working load capacity of 320kg
Extra-wide upholstery perfect for larger users
Electric backrest fitted as standard
Extra-low entry height for wheelchair transfer
---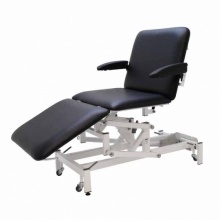 320kg safe working load capacity
Extra-wide upholstery
Electric backrest fitted as standard
Extra low entry height for wheelchair transfer
---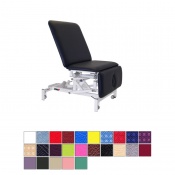 Safe working load of 320kg
Dual gas-assisted foot section
Extra-wide upholstery for larger patients
The ultimate choice in bariatric furniture
---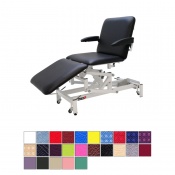 Safe working load capacity of 320kg
Extra-wide upholstery suitable for larger users
Electric backrest fitted as standard
Extra low entry height for wheelchair transfer
---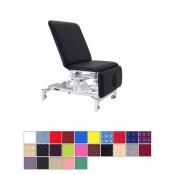 Safe working load of 320kg
Dual gas-assisted foot section
Extra-wide upholstery for larger patients
Electric backrest fitted as standard
---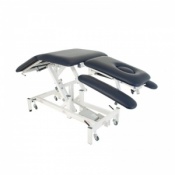 Fully adjustable for comfort and functionality
Highly adaptable positioning
Gas-assisted head and foot sections as standard
Load capacity of 260kg
---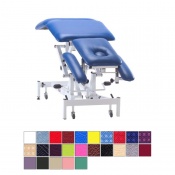 Perfect for postural drainage procedures
Highly adaptable and flexible positioning
Gas-assisted head and foot sections as standard
Load capacity of 260kg
---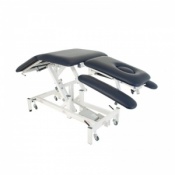 Fully adjustable for comfort and functionality
Highly adaptable positioning
Gas-assisted head and foot sections as standard
Load capacity of 225kg
---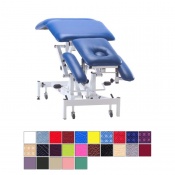 Perfect for postural drainage procedures
Highly adaptable and flexible positioning
Gas-assisted head and foot sections as standard
225kg load capacity
---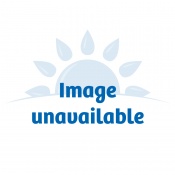 Upholstery modification for your furniture
Available in Super-Soft and Extra Thick versions
Provides greater comfort or durability
Must be purchased with plinth/couch/trolley order
---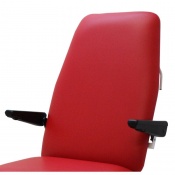 Adjustable armrests for greater patient comfort
Ideal for use with seated examinations
Can be adjusted to suit the user
Factory-Fitted ONLY - must be purchased alongside your plinth
---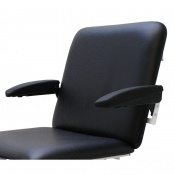 Arm-rests suitable for bariatric patients
Make seated examinations more comfortable
Adjustable design to suit a range of patients
FACTORY FITTED ONLY - must be bought alongside your couch or plinth
---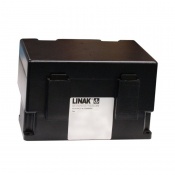 Enables over 25 lift cycles on full charge
Ideal for use away from mains power sources
Makes your plinth more versatile
Must be purchased with plinth/couch/trolley order
---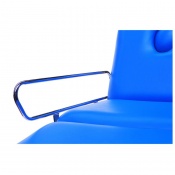 Side rails for making your plinth or couch more safe
Available chromed or painted
Can be added singularly or as a pair
For use with Medi-Plinth products (Factory-Fitted ONLY)
---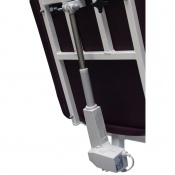 Electric backrest for greater patient comfort
Provides an easier way to position patients for examination
Simple and quick electric operation
Factory-Fitted Only - must;be purchased alongside your original furniture
---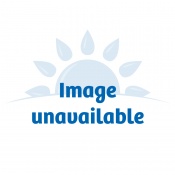 Electric leg rest for greater patient comfort
Provides an easier way to position patients for examination
Available in Single or Split Leg versions
Must be purchased alongside your original furniture
---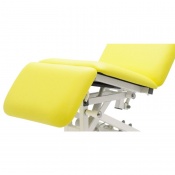 Tilting seat to improve patient positioning
Ideal for the Trendelenburg Position
Allows you to perform a wider selection of procedures
Must be purchased alongside a chair (Factory-Fitted ONLY)
---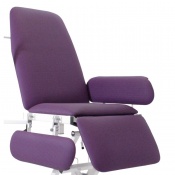 Ideal for day patient support
Adjustable for greater comfort levels
Easy to clean and MRSA resistant
Upholstered to same standard as your furniture
---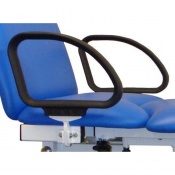 Solid patient support for greater comfort
Foldable design for greater adaptability
Adjustable for convenience
Supplied in a pair
---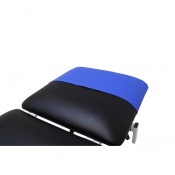 Prevents upholstery damage and aids hygiene
Available in single or split-leg versions
Keeps your couch looking at its best
For use with Medi-Plinth products
---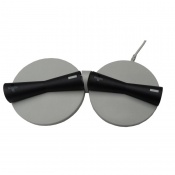 Aids easy movement of patient
Allows you to reposition patients hands-free
Robust design to last for numerous years
Also available in Single and Triple Motor versions
---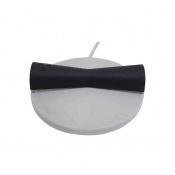 Aids easy movement of patient
Allows you to reposition patients hands-free
Robust design that will endure years of use
Also available in Double and Triple Motor versions
---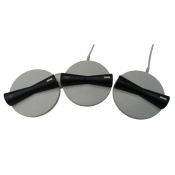 Aids easy movement of patient
Allows for hands-free repositioning
Robust design will endure years of use
Also available in Single and Double Motor versions
---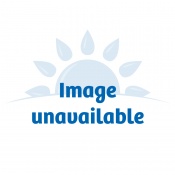 For use with Medi-Plinth Mobile Operating Table
Designed for patient safety and security
Not available separately
Factory-fitted: MUST be purchased with order
---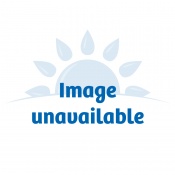 For use with GP Gynaecological Plinth
Available as trolley or wall bracket
Perfect solution for space issues
Ideal for small gynaecological practices
---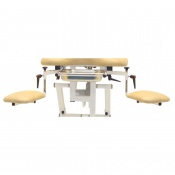 Padded and upholstered for optimal patient comfort
Fully adjustable to suit a range of users
Essential to any gynaecological practice
For use with the Medi-Plinth Gynaecological Plinth (Factory Fitted ONLY)
---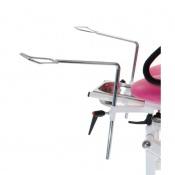 Fully adjustable for patient comfort
Manufactured to high specifications
Essential to any gynaecological practice
For use with the Gynaecological Plinth (Factory Fitted ONLY)
---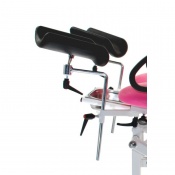 Fully adjustable for a range of users
Made from soft rubber for superior patient comfort
Essential item for any gynaecological practice
For use with Gynaecological Plinth (Factory Fitted ONLY)
---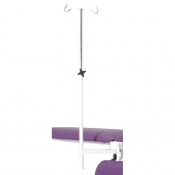 Makes IV therapy easier
IV stand includes two hooks
Suitable for a wide selection of treatments
Factory Fitted ONLY - must be purchased alongside your furniture
---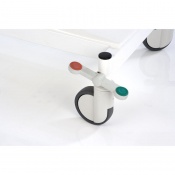 Ideal for patient transfer
Single pedal locking system
Easy to adapt for directional steering
Must be purchased with plinth/couch/trolley order
---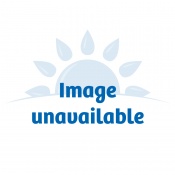 For use with Medi-Plinth Mobile Operating Table
Enables administration of anaesthesia
Stable, secure and comfortable
Factory-fitted: MUST be purchased with order
---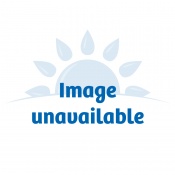 For use with Medi-Plinth Mobile Operating Table
For patients' safety and security
Not available separately
Factory-fitted: MUST be purchased with order
---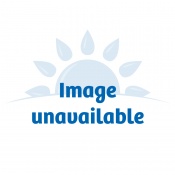 For use with Medi-Plinth Mobile Operating Table
For operation of height, backrest and tilting mechanisms
Enables practitioner to keep hands free
Factory-fitted: MUST be purchased with order
---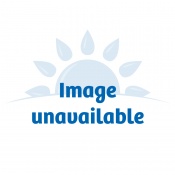 For use with Medi-Plinth Mobile Operating Table
For gynaecological patients' comfort and dignity
Not available separately
Factory-fitted: MUST be purchased with order
---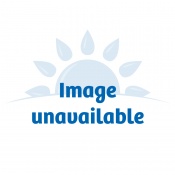 For use with Medi-Plinth Mobile Operating Table
Enables effective, hassle-free IV therapy
Fits to accessory rail addition
Factory-fitted: MUST be purchased with order
---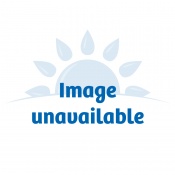 For use with Medi-Plinth Mobile Operating Table
Enables fast and safe porterage
Enhances patient comfort and security
Factory-fitted: MUST be purchased with order
---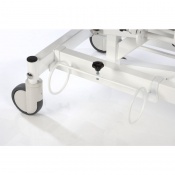 Designed for easy placement and release
Conveniently placed to prevent obstruction
Essential for patient transfer
For use with Medi-Plinth products
---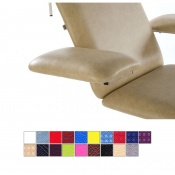 Padded arm accessory for Medi-Plinth furniture
Provides greater comfort during examinations
Available in 25 colours to match your furniture
Factory-Fitted ONLY - must be purchased alongside your plinth
---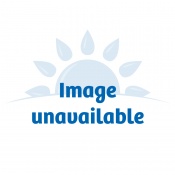 NOT SOLD SEPARATELY
Must be purchased with plinth/couch/trolley order
---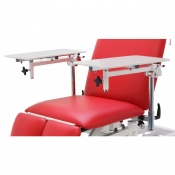 Made of stable, easy-clean ABS plastic
Provides reliable, steady work surface
Quick-release mechanism to drop down
Factory Fitted ONLY - to be purchased with your couch
---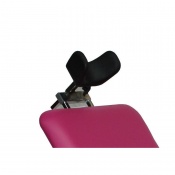 Moulded from polyurethane
Flexible, firm and easy to clean
Ideal support for patients with neck strength issues
For use with Medi-Plinth products
---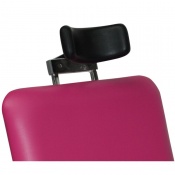 Moulded from durable polyurethane
Flexible, firm and easy to clean
Ideal support for patients with neck strength issues
For use with Medi-Plinth products
---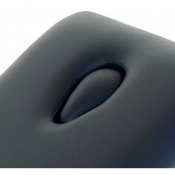 Keyhole-shaped hole for enhanced comfort
Includes removable bung for added flexibility
Ideal for examinations with prone patients
Must be purchased with plinth/couch/trolley order
---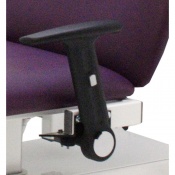 Swing down armrests for greater patient comfort
Ideal for use with seated examinations
Can be adjusted to suit the user
For use with Medi-Plinth products
---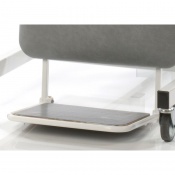 Adjustable patient support for Tilt Tables
Available both in single and split-leg versions
Improves the comfort of your furniture
Must be purchased with plinth/couch/trolley order (Factory-Fitted ONLY)
---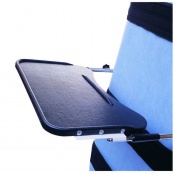 Perfect for meals and activities
Multi-positional for use with Tilt Tables
Improves patient satisfaction
Must be purchased alongside your tilt table
---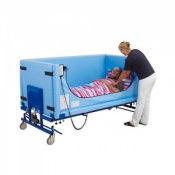 Back rest and knee break functions;
Supports many aspects of nursing care;
Tilting, reverse tilting and height-adjustability;
For those with very limited mobility & need support sitting up.
---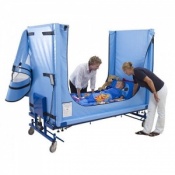 Robust yet soft;
Electrically controlled height adjustable;
1 opening soft side with a mattress as standard;
For those who cannot stand, but can rock, thrash, push or kick.
---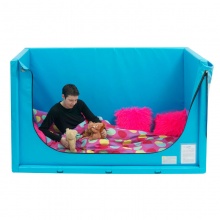 Safe environment for those at risk of falling or hurting themselves
Suitable for those who rock, thrash, push or kick
Robust enough for adults and children
Ideal for users with limited mobility
---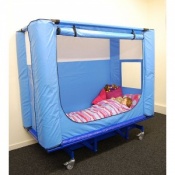 Height adjustable;
For those who require nursing care;
Can be kicked, punched and head-butted;
For those with autism, epilepsy, challenging behaviour & learning difficulties.
---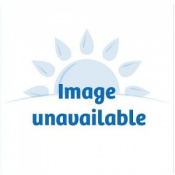 Robust yet soft;
For more mobile users;
Foam wedge for 2 position back support;
Cylinder roll which acts as a knee break.
---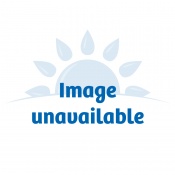 Standard or memory foam;
Ideal for the Safespace Hi-Lo
For use with Safespaces;
PVC or Lyrca covers available.
---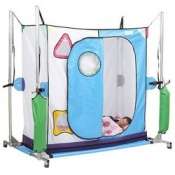 For respite care;
Provides a safe room anywhere;
Ideal for holidays away from home;
​Ideal for those with behavioural difficulties & safety issues.
---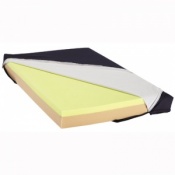 Ideal mattress for the Sidhil Inspiration Cot
Can be used in similar cots with the correct measurements
Two layers of foam, top layer visco-elastic for comfort
Cushioning and supportive for a baby
---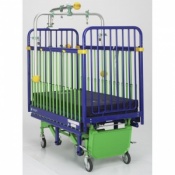 Designed to be used with the Sidhil Inspiration Cot
Suitable for use in a doctors/hospital environment
Supports and immobilises a broken bone
High levels of comfort and support
---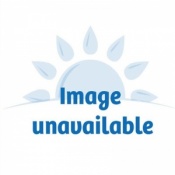 Suitable for use with the Sidhil Inspiration Cot
Connects to framework easily
Accessible once in position
Cot can hold two transfusion poles
---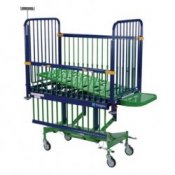 Designed to the industry standard for paediatric cots

Side-rails and removable head and foot ends allows 360º access

Room for two transfusion poles and a manual CPR system

Two-way tilting mattress for optimum comfort
---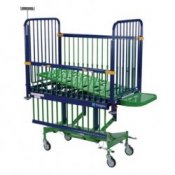 Visco Elastic Mattress included for optimum comfort
Two-way tilting mattress platform for best positioning
360º access for use in an emergency
Aesthetically pleasing for use on a ward
---
Designed for use with the Sidhil Inspiration Cot
Ideal for patients at high/very high risk
3 cell full replacement mattress with a 12 minute cycle
Suitable for use in a hospital or hospice environment
---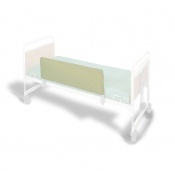 Protects patients against falling out of their bed
Envelops the bedside rails with padded foam
Secured with hook and loop fasteners
Waterproof, PU-coated fabric cover