Thursday, 11 July 2019
This article lists our top gardening tools and accessories, including garden kneelers, handy grippy tools, gloves and more, all promising to help you garden through summer.
Tuesday, 9 July 2019
If you're having trouble falling asleep the second the temperatures begin to rise, we're here to tell you that you're not alone. In this short guide, find the best cost-effective alternatives to air con that will help you sleep better in the summer.
Monday, 8 July 2019
If you share your life with a furry companion, it's important to know how to act in case of overheating. These seven tips can help prevent overheating from occurring, and help the dog if you've already noticed any of the signs.
Wednesday, 3 July 2019
Helping a loved one with depression keep track of the weekdays can be a hard and emotionally taxing task. Fortunately, dementia clocks can offer them guidance throughout the day: this is our guide to the Best Dementia Clocks.
3 Comments
Sunday, 30 June 2019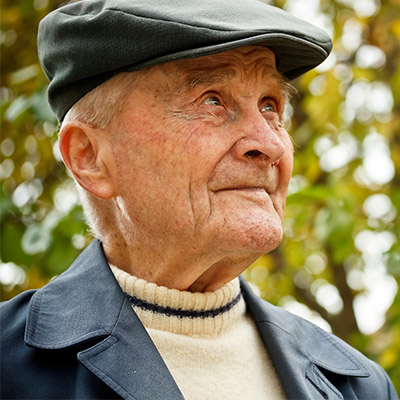 Caring for a loved one with dementia can be a challenge, especially if that person is prone to wandering. Someone with dementia can begin to wander for any number of reasons, putting themselves at a significant risk of injury, so it's important to have the proper measures in place to prevent it from happening. At Health and Care, we stock a number of intuitive products to minimise the risk of wandering. To see what they can do for you, read our article on the Top 10 Dementia Wandering Products.
Friday, 28 June 2019
Our organs need oxygen in order to function adequately and keep us healthy. However, how do we know if they're getting enough? Read our expert guide to answer the question: What is Pulse Oximetry?
Thursday, 27 June 2019
Here at Health and Care, we sell a number of braces that are designed to help your knees recover from chondromalacia. Read about our Best Braces for Chondromalacia Patella to help you to get back on your feet fast.
Tuesday, 25 June 2019
Topics such as alcohol, mental health and sexuality can be difficult to address in the classroom, and students can struggle to open up among their peers. Read our tips on Teaching Sensitive Topics in the Classroom.
Tuesday, 25 June 2019
The menopause brings about a wide array of unpleasant and life-disrupting symptoms, but what about when it affects your sleep? Read our tips on How to Keep Cool During Menopause.
Monday, 24 June 2019
Don't let dry and cracked skin prevent you from wearing your favourite pair of sandals this summer. Follow our plan for treating cracked heels at home, and step into summer shoes with confidence.