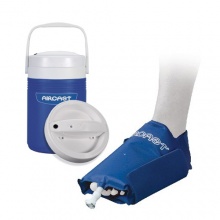 ---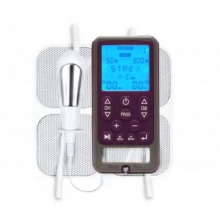 Easy to use pelvic floor trainer
Ideal for incontinence and female impotence
Range of programmes to choose from
Rechargeable Li-ion Battery with an external charger
---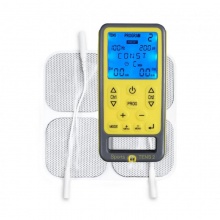 TENS machine designed to stimulate muscles
Ideal for relieving pain and toning muscles
Simple and portable in design for use wherever you are
Designed to assist with all stages of training and recovery
---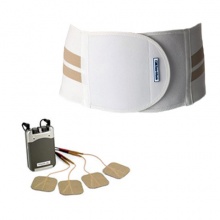 Machine allows you to control your treatment's level and intensity
Helps relieve the pain and discomfort associated with sciatica
Brace provides even compression and a contoured fit
Bundle includes a back brace and a TENS machine
---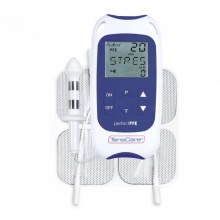 TENS and EMS muscle stimulator
Allows for the treatment of male impotence and erectile dysfunction
Number of different programmes with tailored settings
Timer of 20 minutes to ensure pelvis is not over-worked
---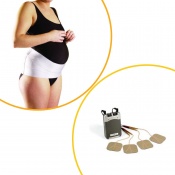 Both the machine and the belt can be adjusted according to your needs
Belt is designed by obstetric physiotherapists for improved stability
Relieves pain associated with symphysis pubis dysfunction
TENS machine can be used on various parts of your body
---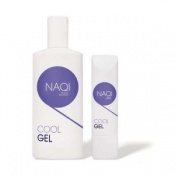 Very cold gel.

Reduces inflammation and pain.

Use ultrasound, electrotherapy or with a compress.

Available in 50ml or 500ml bottles.
---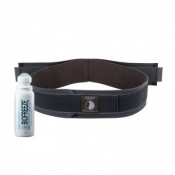 Ideal for sufferers of lower back pain

Save with the Serola and Biofreeze Pack

1 x Serola Sacroiliac Belt

1 x Biofreeze Roll-On
---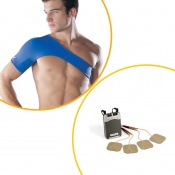 Bundle of a TENS machine and shoulder support to relieve your pain
TPN 200 allows you to control the level and intensity of your treatment
Support is made from the highest grade of closed-cell neoprene
Machine is an excellent alternative to invasive pain treatments
---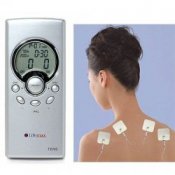 Easy to use with 12 pre-set programs.

2 channel user defined programs for individual needs.

4 re-useable treatment pads included.

Uses 4 x AAA batteries (not included).
---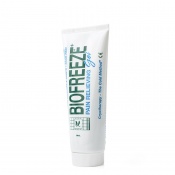 The number one recommended topical pain reliever by healthcare professionals
Effective cool, soothing pain relief
Suitable for many types of muscular and joint pain
Supplied in an 59ml (2oz) applicator
---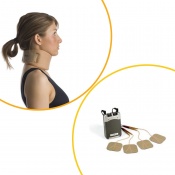 Includes a TENS machine and neck support to relieve pain
Machine is compact enough to use while you're out
Neck collar offers mild control of the cervical spine
TPN 200's level and intensity can be controlled
---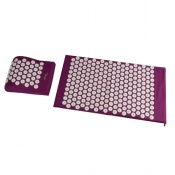 Acupressure mat and pillow with plastic spikes
Promote self-healing and regulate body functions
Improve sleep quality and boost energy levels
Soothe and relax sore muscles
---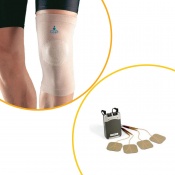 TPN 200 allows you to control the level and intensity of your treatment
Brace warms the knee joint to offer pain relief in the affected area
Includes a TENS machine and knee support to relieve pain
Support reduces the risk of new or recurring injuries
---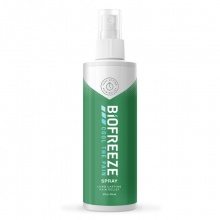 Spray bottle of 473ml cold therapy formula
Ideal for medical professionals for patient therapy
Fast-acting cold therapy spray reduces blood flow and pain
Recommended pain-relief in over 50 countries
---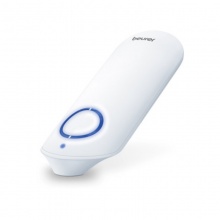 Electronic insect bite healer with hotplate
Relieves itching, swelling and inflammation from insect bites
Chemical-free solution to insect bites
Compact, convenient and easy to use
---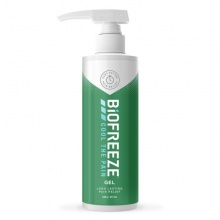 Pump bottle of pain-relief gel in larger 473ml bottle
Fast-acting cold therapy gel reduces blood flow and pain
Recommended pain-relief in over 50 countries
No animal testing in product development
---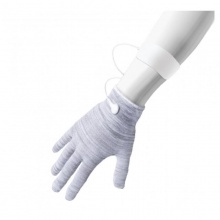 Pair of therapeutic gloves for use with a TENS unit
Ideal for relieving discomfort and improving blood flow
Newly developed "Silver Stim" conductive fabric allows stimulation
Ideal for individuals suffering from arthritic pain or Raynaud's disease
---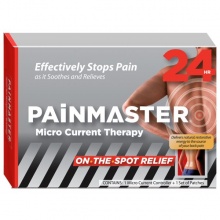 Provides immediate and long-term relief from pain and inflammation
Non-invasive and drug-free using micro current therapy (MCT)
Can be used 24 hours a day and during exercise
Aids the body in creating the ideal environment for healing
---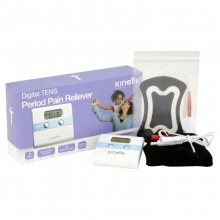 Fast and efficient pain relief
Effective elimination of period pain
Encourages the body's natural endorphins
Features 8 settings and pain relief intensities
---
Heated back wrap for pain relief
Discreet relief from sports injuries
Hand sewn performance fabric
Heats up in minutes
---
Soft thermal back wrap for pain
Ideal for those suffering from back pain
Heats in just a few minutes
Stays warm for four hours
---
Heated back wrap for pain relief
Ideal for anyone with back pain
Thermal insert heats in minutes
Adjustable for perfect fit
---
Bold tartan heated back wrap
Ideal for treating back pain
Easy and safe to heat
Remains warm for four hours
---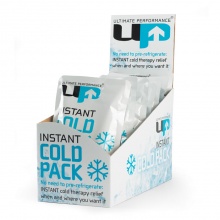 Pack of 10 instant cold therapy packages
For people with headaches, fever, minor burns et cetera
Rapidly reduces pain and swelling in affected area
Easy to use design for fast on-the-go relief
---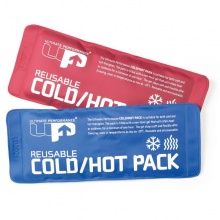 Reusable packs for hot and/or cold therapy
Ideal for people who need fast-acting pain relief
Provides pain relief and reduces swelling
Two packs included: one hot and one cold
---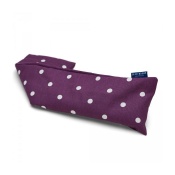 Can easily be heated in the microwave or cooled in the freezer
Made of 100% natural materials; no added drugs or chemicals
Designed with white dots on a bright purple background
Wheat warmer helps to treat a stressed body and mind
---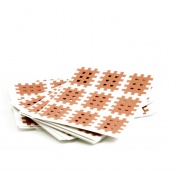 Applies therapeutic pressure to trigger points and alleviates pain
Made from flexible materials, ideal for difficult-to-reach points
Waterproof and can be worn without change for up to four days
Features cross-hatch design for maximum breathability
---
Hand-sewn microwaveable warmer
Ideal for easing aches and pains
Super easy to microwave
Stays hot for four hours
---
Micro-Hottie for microwaveable warmth
Provides comfort and warmth for all ages
Takes just minutes to heat in microwave
Dimensions: 21 x 24cm
---
Cosy lambswool foot warmer
Ideal for those with cold or sore feet
Microwave heat in just minutes
Will remain warm for four hours
---
Warm and cosy hot water bottle alternative
Ideal for providing portable warmth
Lined with luxurious, strokeable fur
Microwave heats in just minutes
---
Warm and cosy microwaveable warmer
Cuddly and convenient for warmth at any time
Designed with a lime green polyester fleece cover
Completely reusable microwaveable thermal pack
---
Alternative to traditional hot water bottles
Ideal for pain relief and warmth
Safer than a traditional hot water bottle
Extremely soft lambswool
---
Warm and cosy microwaveable heat pad
Ideal for warmth and pain relief
Made with soft and cuddly pink fleece
Reusable microwaveable thermal pack
---
Cosy microwavable heat pad
Ideal for warmth and pain relief
Retains heat for four hours
Soft and insulating fleece cover
---
Microwavable heating pad
Ideal for easing aches and pains
Hand sewn and quilted
Stays warm for up to four hours
---
Burgundy microwaveable hot water bottle alternative
Ideal for easing aches and pains in joints
Soothing heat aids circulation
Stays hot for up to four hours
---
Super comforting heat therapy pad
Ideal for relaxation and pain relief
Beautiful emerald green cover
Microwave for four hours heat
---
Beautiful tartan microaveable Hottie
Warms you up and eases pain
Thermal pack in bottle shaped cover
Microwaveable, stays warm for hours
---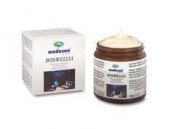 Boswellia is a natural remedy which relieves pain for people who suffer from arthritis, back pain and morning stiffness
---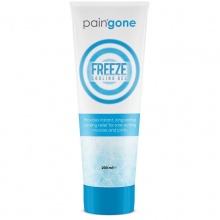 200ml of cooling gel for pain relief
Ideal for arthritis and aching muscles and joints
Instant relief from pain
Simple application – gently massage into affected area
---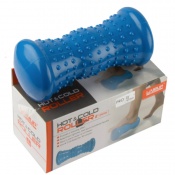 Contoured foot roller with massaging dots
Relieves foot ache and soothes tired feet
Relieves pain of plantar fasciitis and heel spurs
Can be used for hot or cold therapy
---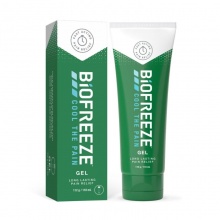 Tube of 118ml cold therapy gel for pain-relief
Ideal for soothing muscle aches and pains
Fast-acting cold therapy gel reduces blood flow and pain
No animal harmed through testing
---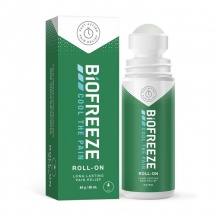 Pocket-size 89ml pain-relief roll-on
Ideal for people with aching muscles and tendons
Fast-acting cold therapy gel reduces blood flow and pain
Massaging action targets muscle knots and trigger points for greater relief
---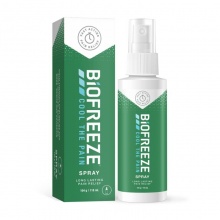 Pump bottle of 118ml pain-relief spray solution
Ideal for sufferers of mobility issues such as arthritis
Fast-acting cold therapy spray reduces blood flow and pain
Recommended pain-relief in over 50 countries
---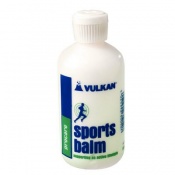 Prepares your muscles for exercise
Ideal for warming pain relief
More economical than traditional heat rubs in tubes
Available in a 560ml bottle
---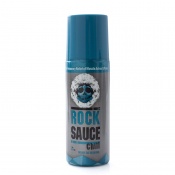 Topical pain relief cream
Potent chilly cooling sensation that lasts for hours
Soothes swelling and keeps skin irritation-free
Supplied in a compact 3oz roll-on that is perfect for your gym bag
---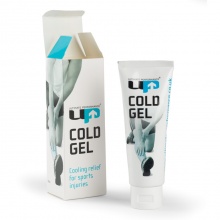 Cooling gel for soothing muscles during and after sports
Ideal for treating sprains, injuries and swelling
Effective relief for muscle and joint pain
Reduces length of recovery time
---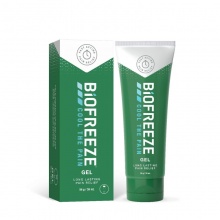 Tube of 59ml cold therapy gel
Reduces blood flow, inflammation and relieves pain
Free of animal testing, no animals harmed
Easily applied to both small and large muscle groups