Replacement bath lift covers to prolong hygiene and style
Suitable for use with the Invacare Aquatec Orca F Fixed Back Bath Lift
Provides the same high quality as your original cover
Available in either blue or white to match your bathroom
---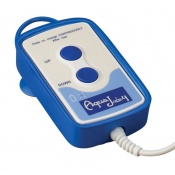 Replacement Aquajoy hand control
For the Aquajoy bath lift range
Floats for ease of access
Concave and convex buttons for ease of use
--- Replacement hand controller
For Invacare Aquatec Orca bath lifts
Floats for easy accessibilty
Coloured buttons and raised profile for ease of use
---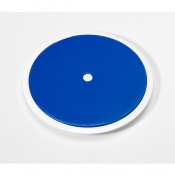 Optional Swivel Seat for the Bathmaster Deltis Reclining Bath Lift
Perfect for individuals with mobility issues or those who have dizzy spells
Made from high quality material like the reclining bath lift itself
Helps you get into and out of the bath more easily and safely
--- Charger for the Invacare Aquatec Orca Bath Lifts
Can be used as a spare or replacement
Keeps the lightweight bath lift battery charged
Ensures that your bath lift is operational when you need it
---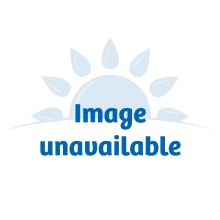 Actuator for the Bathmaster Deltis
Allows smooth transfer in and out of baths
Makes bathing easier for those with limited mobility
Ideal as a spare or replacement part
---
Seat cover for use with Aquajob Bathlifts
Protects against germs and bacteria
Detachable for easy cleaning
Machine washable at up to 60 degrees
---
Aquajoy Bathlift Accessories - Gel Filled Back Cover
---

Aquajoy Bathlift Accessories - Battery Charger
---

Aquajoy Bathlift Accessories - Chest Harness
---

Aquajoy Bathlift Accessories - Front Suction Set x2
---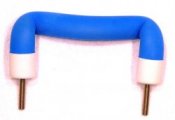 Aquajoy Bathlift Accessories - Headrest
---

Aquajoy Bathlift Accessories - Lap Harness
---

Aquajoy Bathlift Accessories - Middle Suction Set x2
---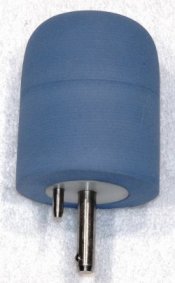 Aquajoy Bathlift Accessories - Pommel
---

Aquajoy Bathlift Accessories - Rear Suction Set x2
---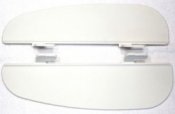 Aquajoy Bathlift Accessories - Upper Body Wing Support x 2
---

Aquajoy Bathlift Accessories - Wedge Cushion
---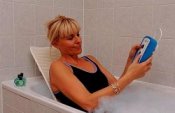 Aquajoy Bathlift Accessories - Side Diverter
---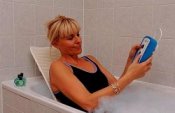 Aquajoy Bathlift Accessories - Side Diverter Pair
---

Aquajoy Bathlift Accessories - Actuator
---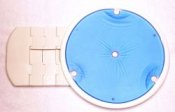 Aquajoy Bathlift Accessories - Swivel & Slide Gel Filled Seat
---

Aquajoy Premier Plus and Junior Bathlift Accessories - Gel Filled Seat Cover
---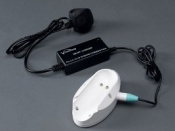 Replacement battery charger for Aquila Bath Lift.
---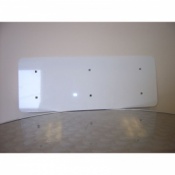 Back Plate For Stud Wall For Relaxa Easy Lifting Bath Lift
Great addition for the Relax Easy Lifting Bath Lift
Ideal for a partition wall
Relax into and enjoy the bath again
--- Board for use in conjunction with Relaxa bath lift

Assists in getting into and out of the bath

Can be used as a headboard when belt is lowered

Attaches securely to the wall
---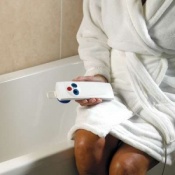 Spare premium hand controller.
For use with the Bathlift Bathmaster Deltis.
Bathlift spare part.
Spare part only.
---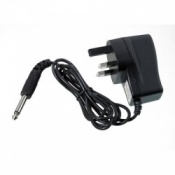 Charger for the Bathmaster Deltis Reclining Bath Lift
Can be used as a spare or a replacement
Enables you to power the bath lift
Easy to use
---
Blue cover set
For use with the Bathmaster Sonaris Bathlift.
--- Replacement hand controller
For use with the Neptune Bath Lift
Slim design with easy-to-press buttons
Use your bath lift easily again
---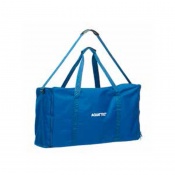 Ideal for storage or transport
Discrete and strong
Wheels for ease of movement
Made from canvas
---
Optional White Covers for the Bathmaster Deltis Reclining Bath Lift
Ideal if you spend a long time relaxing in the bath and want to remain comfortable
Provides you with additional comfort and support when lowering and reclining
Perfect for individuals with mobility issues or those who have dizzy spells
---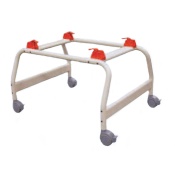 One stand for all three Otter sizes;

Sturdy aluminium frame;

Quick release locks;

Brings the Otter chair up to carers height.
--- An additional charger for use exclusively with the Oxford Mermaid Bath Hoist
Ideal for institutions in which the Oxford Mermaid Bath Hoist is used very often
Allows for the user to have a fully charged battery pack at all times
Comes with 1 year guarantee against manufacture faults
---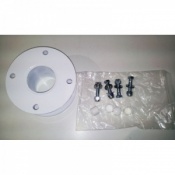 Handy column extension for Mermaid Bath Hoist
Compatible with Electric and Manual hoist variants
Can be fitted during hoist installation or after original installation
A height increase of up to 150mm
--- A kit containing the components necessary for upgrading a manual Oxford Mermaid Bath Hoist to an electric version
Ideal for institutions in which the Oxford Mermaid Bath Hoist is used very often
A handy alternative to buying a replacement electric hoist
Easy to install
---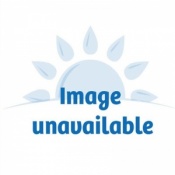 Remote battery holder for Relaxa Bath Lift
Prevents the battery position causing problems
Easy removable and insertion of battery
Can be positioned up to a metre away
---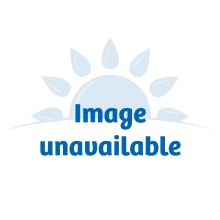 Replacement hand control for the Relaxa Easy Lifting Bath Lift
Also ideal as a spare to keep in the home when when required
Designed to enable the user to ease comfortably into the bath
Two control buttons for convenient use and simple operation
---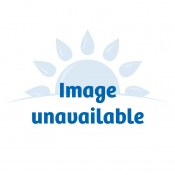 Optional Side Flap Protectors for the Bathmaster Deltis Reclining Bath Lift
Ideal to ensure your side flaps are protected even when they're used often
Perfect for individuals with mobility issues or those who have dizzy spells
Provides you with additional support when getting onto the bath lift
---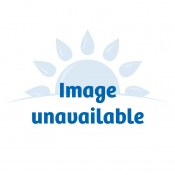 Spare Airflo Compressor for the Mangar Bathing Cushion Bath Lift
Helps lower you gently to the bottom of the bath and back up again
Only lowers you into bath if enough battery power to raise you out
Hand control is battery operated, fully waterproof and easy to clean