Pill Splitters and Pill Cutters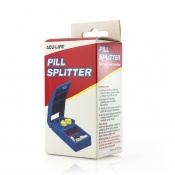 Sturdy design;
Easy to operate;
Dishwasher safe;
Stainless steel blade.
---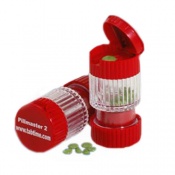 3 in 1 pill cutter, crusher and store
Can cut medication into halves or quarters, or crush into fine powder
Ideal for those who find pills difficult to swallow
Storage compartment for use as a pillbox
---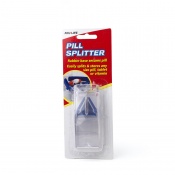 Easy to use;
Stainless steel blade;
Rubber base secures pill;
Splits & store any size pill.
---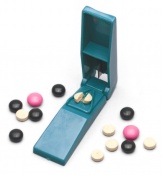 Cuts uncoated tablets in half;

Ideal to reduce dosage or making easy to swallow;

Easy to use;

Practical gadget.
---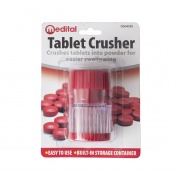 Easily brakes tablets into a fine powder
Perfect for children and elderly people
Makes medications easier to swallow
Heavy duty plastic construction
---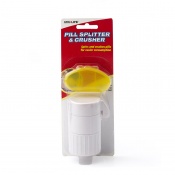 Easy to operate;
Split and crush pills;
Convenient daily pill box;
For easy medication management.