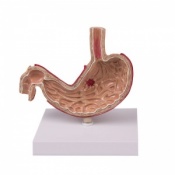 An anatomically accurate representation of the human stomach
Life size
Includes ulcers and inflammation
Ideal for use in medical training scenarios
---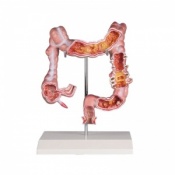 An anatomically accurate representation of the human colon
Demonstrates the effects of a number of diseases
Highly detailed
Ideal for use in medical training scenarios
---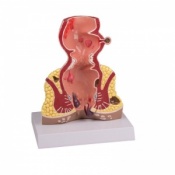 An anatomically accurate model of the rectum
Includes a wide range of diseases and conditions
Highly detailed
Ideal for use in medical training environments
---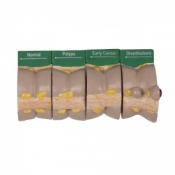 An anatomically accurate set of colon cross-section models
Each shows a common colon disease
Highly detailed
Ideal for use in medical training environments
---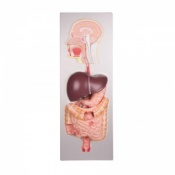 An anatomically accurate representation of the digestive tract
Life sized
Includes removable organs
Ideal for use in medical training scenarios
---
---
---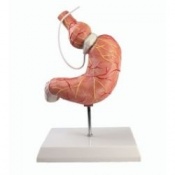 Life Size Stomach Model
Shows Gastric Band
In two Parts
---
---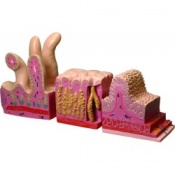 ---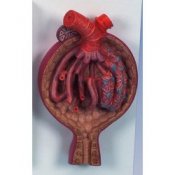 ---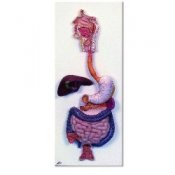 ---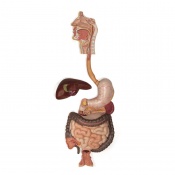 High quality, life-size model of the human digestive system
Represents the entire system in graphic relief
Transverse colon and front stomach wall are removable, for detailed study
Ideal for use in anatomy lessons
---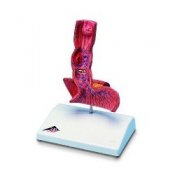 Diseases of the Esophagus
---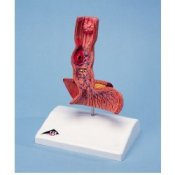 Diseases of the Esophagus
---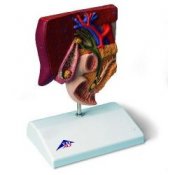 ---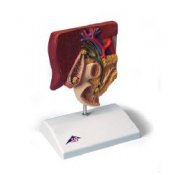 ---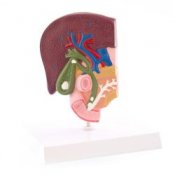 ---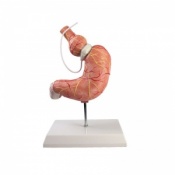 An anatomically accurate model of the human stomach
Demonstrates the effects of a gastric band
Can be dismantled into halves
Ideal for use in educational environments
---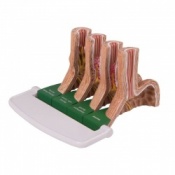 An anatomically accurate representation of the esophagus
Demonstrates the progressive stages of GERD
Highly detailed
Ideal for use in medical training environments
---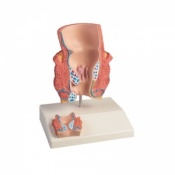 An anatomically accurate representation of the the rectum in twice life size
Demonstrates haemorrhoids of various stages
Highly detailed
Ideal for use in medical training environments
---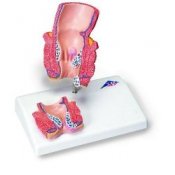 ---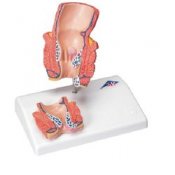 ---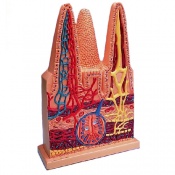 Intestinal Villi, 100 times life size
---
Kidneys with Rear Organs of the Upper Abdomen - 3 Part
---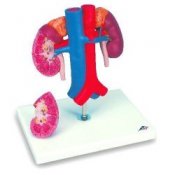 Kidneys with Vessels - 2 Part
---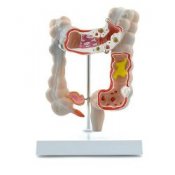 Shows: adhesions, inflamed appendix, cancer, Crohn's disease, varicose veins, etc.
---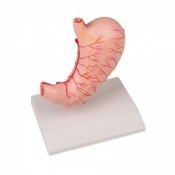 An anatomically accurate model of the human stomach
Life size
Ideal for use in medical training scenarios
Can be dismantled to 2 parts
---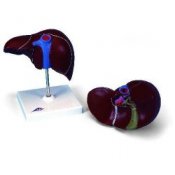 ---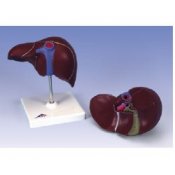 ---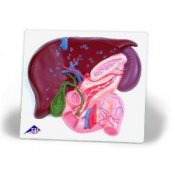 Liver with Gall Bladder, Pancreas and Duodenum
---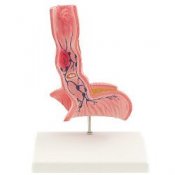 ---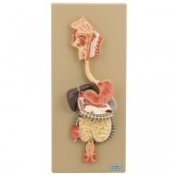 Mounted on a base with key card.
Cut away duodenum, acecum and rectum.
Removable transverse colon.
Representation of nose and mouth cavity.
---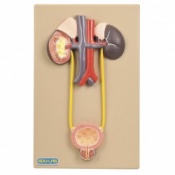 Natural size model.
Separates into 3 parts.
Mounted on a base.
Supplied with a key card.
---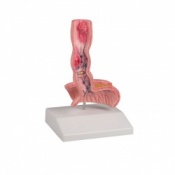 An anatomically accurate representation of the oesophagus
Includes a number of diseases and conditions
Highly detailed
Ideal for use in medical training environments
---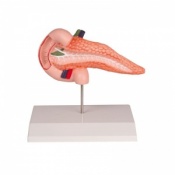 An anatomically accurate representation of the pancreas and duodenum
Approximately life size
Highly detailed
Ideal for use in medical training scenarios
---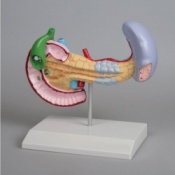 An anatomically accurate representation of the pancreas, gall bladder and spleen
Approximately life size
Demonstrates a number of disease
Ideal for use in medical training environments
---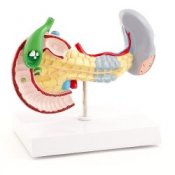 ---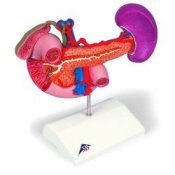 Rear organs of the upper abdomen
---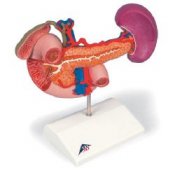 Rear organs of the upper abdomen
---
---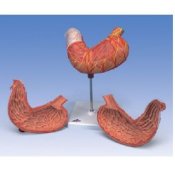 ---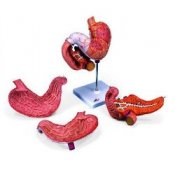 ---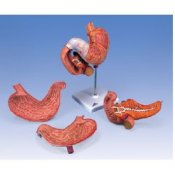 ---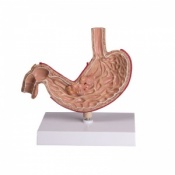 An anatomically accurate representation of a human stomach
Life size
Includes a carcinoma
Ideal for use in medical training environments
---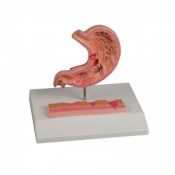 An anatomically accurate representation of the human stomach
Demonstrates the progression of gastritis
Includes stand
Ideal for use in medical training scenarios
---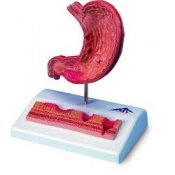 ---