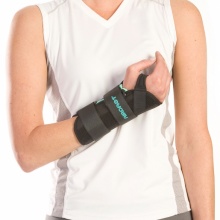 Features dual removable stabilisers to control wrist movement
Designed to support the wrist following an injury or operation
Made from cool and breathable material for added comfort
Adjustable straps allow for a more personalised fit
---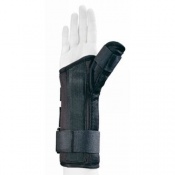 Made with removable stays to tailor your support
Contoured design helps you remain comfortable
Includes a stay in the thumb to support the area
Stabilises the area to prevent further injury
---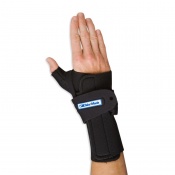 Wraparound support made from breathable neoprene
Terry cloth lining for improved patient comfort
Designed for easy fit and adjustment, requiring minimal hand manipulation
Available in three different sizes
---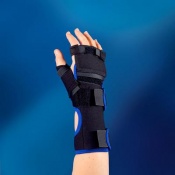 For patients with radial paresis and similar conditions
Supports and enables functional grip of the hand
Made from NeoTex material for improved comfort
Can be used at night for all-round support
---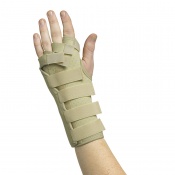 Ideal for the treatment of deformities of the MCP joints
Breathable neoprene material with a towelling lining for patient comfort
Malleable aluminium palmar stay, individually-mouldable for a custom fit
Available in five different sizes
---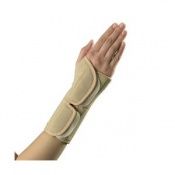 Removable stay can be moulded to your wrist for added support
Cover and inner lining made of breathable mesh material
Contoured design provides a perfect fit to reduce slips
Immobilises wrist without limiting finger movement
---
Offers additional comfort for wearers of thumb spicas/splints
Extra-thick and extra-soft design for comfort
Finished seams and overcast edges for durability
Supplied in a pack of 10
---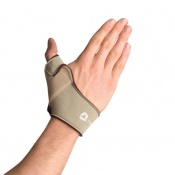 Supportive, flexible and mouldable splint
Supports the CMC (carpometacarpal) joint
Provides heat therapy for UCL (ulnar collateral ligament) injuries
Easy to fit, and comes in three sizes
---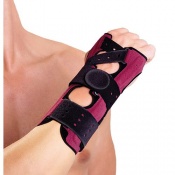 Medial-lateral shaped strips;
Breathable tri-layer material;
Malleable aluminium palm splint;
Foam, velour and sponge construction.
---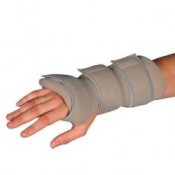 For night time use;

Eliminates pressure on the carpal tunnel;

Easy to apply and remove;

Easy to clean.
---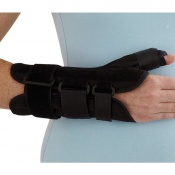 Comfortable and padded thumb/wrist support
Mouldable alloy thumb stay for stabilised support
Restricts first MCP and CMC joint movement
Suitable for sprains, strains and more
---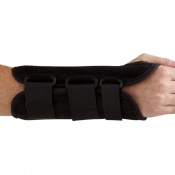 Cushioned to provide comfort and compression
Immobilises wrist to aid healing
Cool and breathable design reduces sweat build-up
Suitable for post-surgery, arthritis and more
---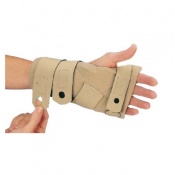 Splint for rheumatoid arthritis to reduce inflammation and stiffness
Holds wrist and MCP joints straight for reducing muscle stress
Padded design for comfort and protection
Free from latex with a removable cover for improved hygiene
---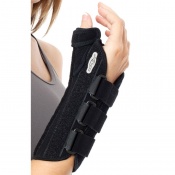 Designed with a breathable mesh liner for comfort
Conforms to your anatomy for improved efficacy
Ideal for a range of wrist and thumb conditions
Made with immobilising adjustable stays
---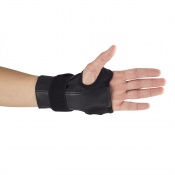 Ideal product for carpal tunnel syndrome
Fits either hand for improved versatility
Adjustable tabs and strap for perfect fit
Immobilises wrist and relieves pain
---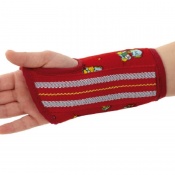 Supports wrists to aid recovery
Contoured shape provides better fit
Adjustable palmar stay for better support
Suitable for post-surgery use, sprains and more
---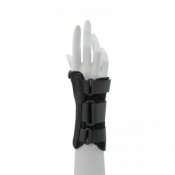 Easy one-hand application;
Dorsal stockinette lining;
Limits wrist flexion;
Allows full finger function.
---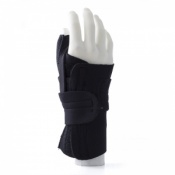 Extended thumb restriction splint;
For wrist & thumb conditions;
Wide 'pull through' wrist strap;
Easy application & adjustment.
---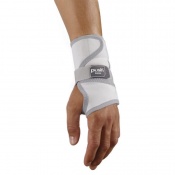 Anatomical fit for comfortable support
Limits bending of wrist without restricting functionality
Levels of oppression can be easily optimised
Ideal support and protection for a number of wrist strains and injuries
---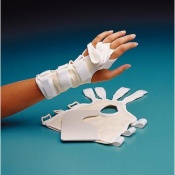 Adjustable for a more secure and beneficial fit
Finger tabs provide ulnar-to-radial pull
Optional pre-cut Polyform insert for additional custom wrist support
Choice of sizes available to suit most wrist sizes
---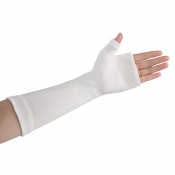 Offers additional comfort for wearers of thumb splints
Antimicrobial component reduces odours to increase wearing comfort
Non-finished edges to allow trimming
Supplied in a pack of 10
---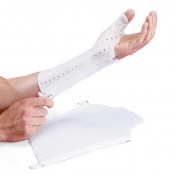 Lightweight zippered wrist and thumb splint
Ideal for gamekeeper's thumb and De Quervain's syndrome
Zipper aids in correct alignment and eases removal
No strapping required, saving therapists time and money
---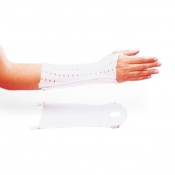 Lightweight zippered wrist splint
Ideal for immobilisation and stabilisation of the wrist
Zipper aids in correct alignment and eases removal
No strapping required, saving therapists time and money
---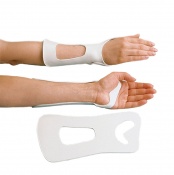 Immobilises the wrist while leaving the thumb free for function
Ideal as a base for dynamic splints
Paediatric size available
Ready to mould and easy to apply
---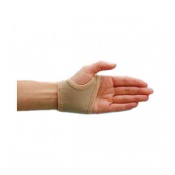 Cushions and protects injuries to allow healing
Protects against trauma and disperses external pressure
Applies gentle pressure to prevent hypertrophic scar formation
Available in a choice of sizes for a more accurate fit
---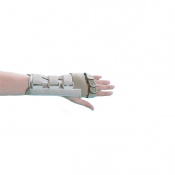 Correctly aligns wrist with ulnar, volar, and radial support
Improved fit and application with D-ring strapping
Easy application suitable for patients with arthritis
Neoprene fabric retains warmth for improved comfort
---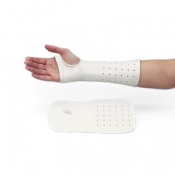 Ideal for sufferers of carpal tunnel syndrome
Partially perforated for improved comfort and rigidity
Ready to mould and easy to apply
Supplied in a pack of three
---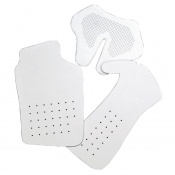 Contains three pre-formed wrist splints
Made from high-quality Rolyan thermoplastics
Ideal as a sampler pack for smaller clinics
Helps to save time and money while reducing waste
---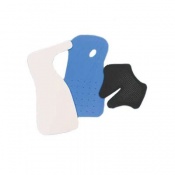 Contains three pre-formed wrist splints
Made from high-quality Rolyan thermoplastics
Ideal for sufferers of carpal tunnel syndrome
Helps to save time and money while reducing waste
---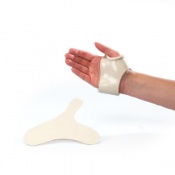 Designed to treat CMC joint pain
Allows free movement of all other hand joints
Ready to mould and easy to apply
Supplied in a pack of three
---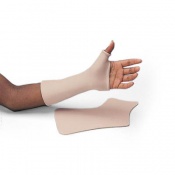 Immobilises the wrist as well as the CMC and MP joints of the thumb
Suitable for degenerative conditions and soft tissue injuries
Ready to mould and easy to apply
Supplied in a pack of three
---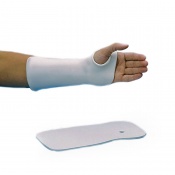 Holds the wrist and hand in a single, stable position
Ideal for sufferers of carpal tunnel syndrome
Ready to mould and easy to apply
Supplied in a pack of three
---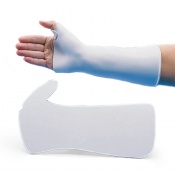 Immobilises the wrist as well as the CMC and MP joints of the thumb
Suitable for degenerative conditions and soft tissue injuries
Ready to mould and easy to apply
Supplied in a pack of three
---
Micro-aerated 3D fabric is lightweight and breathable
Adjustable thumb splint with flexible Velcro strap
Has an easy-to-use Quick Lacing System
Soft fabric to protect skin from irritation
---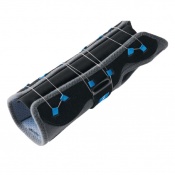 Quick Lacing System allows you to put brace on efficiently
Micro-aerated 3D fabric is lightweight and breathable
Anatomical, conformable splint massages palm
Soft fabric to protect your skin from irritation
---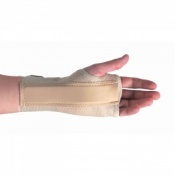 Anatomically designed elastic wrist brace provides improved comfort and fit
Suitable for conditions including arthritis, repetitive strain injury, and sprains
Soft-stitched edging and hook-and-loop fastening for optimal comfort
Removable metal stay can be positioned by a clinician