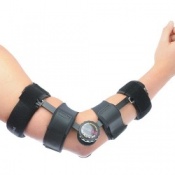 Easy to use;
Lightweight construction;
Medial/lateral adjustment knob;
Bi-directional infinite angle settings.
---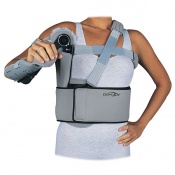 Suitable for a number of different conditions
Immobilises the area to facilitate healing
Universal size fits both the left and right
Offers controlled range of motion
---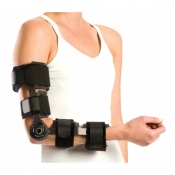 Provides a static stretch of the elbow in flexion and extension
Designed with a calibrated control knob to monitor progress
Ideal for a wide range of elbow injuries and surgeries
Features a lock/unlock mechanism to switch settings
---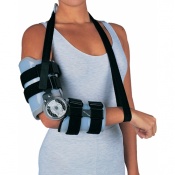 Allows for supination and pronation of the forearm and wrist
Integrated straps provide full-circumferential compression
Helps treat a wide range of elbow conditions
Ideal for fixed or controlled range of motion
---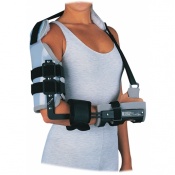 Crafted with three points of stabilisation to support you
Low-cost and time-efficient alternative to serial casting
Designed with full-circumference shells and padding
Ideal for immobilising your arm following an injury
---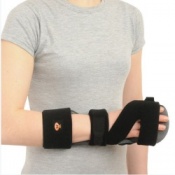 Adjustable;

Various fitting options

;
Comfortable foam padding;
Malleable aluminium core.
---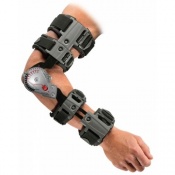 Versatile and easy to apply for added comfort
Features contouring parts for a better fit
Provides long-term comfort and support
Malleable cuffs improve fit of the brace
---
Enables full range of motion at elbow

Sleeve can be trimmed for perfect fit

Shoulder cap increases stability

Hook and loop straps maintain compression
---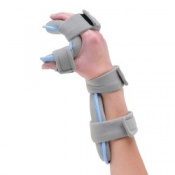 Adjustable;

Various fitting options

;
Comfortable foam padding;
Malleable aluminium core.
---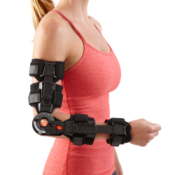 Suitable for stable elbow fractures.
Lightweight, low profile post-op braces.
Available in two sizes.
Ideal for a range of elbow conditions.
---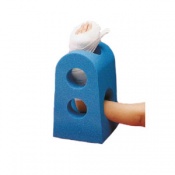 Positions the arm following surgery or treatment
Eliminates the need for arm suspension from IV stands
Features open areas to allow for observation
Correctly positions the arm to protect it from damage
---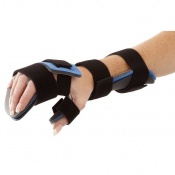 Finger separators for proper positioning
Raised edges accomodate lack of muscle tone
Lightweight and heat-mouldable construction
Suitable for arthroplasty, rheumatoid arthritis and more
---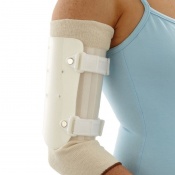 Sarmiento design;

Sleeve can be trimmed and heat moulded;

Universal left/right application;

Full kit for complete applications
---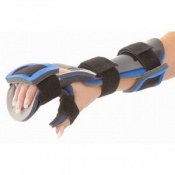 Allows for greater tone inhibition;
Can be moved into tone reducing positions;
Dorsal arm platform frees the palmar area;
For treatment of spasticity & contracture.
---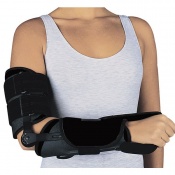 Designed with bilateral hinges for improved immobility
Prevents supination and pronation for added control
Ideal where range of motion control is required
Helps immobilise the area to prevent injury
---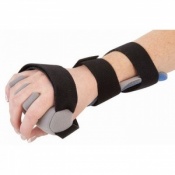 Lightweight & heat mouldable;
Washable, breathable wicking foam liner;
Wrist extension can be progressively increased;
Finger separators promote finger abduction & skin integrity.
---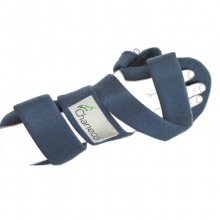 Easy to form and remould;
Maintains fingers in extension;
Ideal for MS & Rheumatoid Arthritis;
Thumb abduction & finger flexion control.
---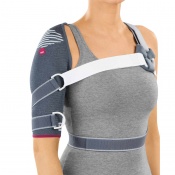 Individual adjustment straps
Prevents movement of the shoulder
Conservative treatment osteoarthritis of the shoulder
Suitable for post-operative treatment and anterior dislocation
---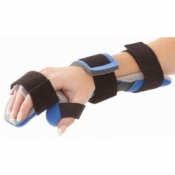 Adjustable palmer web space abduction roll;
For the severely abducted thumb;
Provides stable wrist and finger positioning;
Ideal for Cerebral Vascula Accident CVA, Arthritis & injuries.
---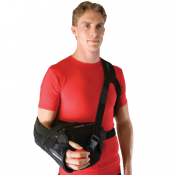 Maintains shoulder and arm in an externally rotated position
Includes a comfortable foam pillow for added compliance
Designed with moisture-wicking fabric for long-term use
Derotational shoulder strap holds the sling in place
---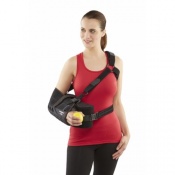 Three point strapping system prevents neck pain
Provides 15° of abduction for added protection
Designed with soft and breathable material
Comfortable and convenient to apply
---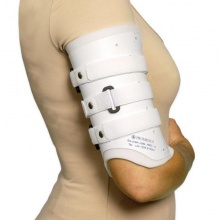 Orthotic brace for the upper arm
Ideal for fractures, breaks and dislocations
Lightweight, durable and comfortable
Highly adjustable external sleeve
---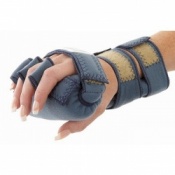 Easy to form and remould;
Lightweight with comfort linings;
Ideal for MS & Rheumatoid Arthritis;
Maintains hand in functional "C" position.
---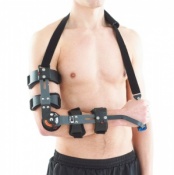 Effective elbow brace with a protective hinge mechanism
Helps stabilise following ligament injuries or epicondyle fractures
Easy-to-operate dial for accurate control of flexion and extension
Lightweight frame with soft pads for extra comfort
---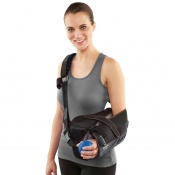 Breathable liner improves ventilation and wicks away sweat
Comfortable arm sling is easy to apply and remove
Supplied with a cushion angled at either 15° or 30°
Three-point strapping reduces stress on the neck
---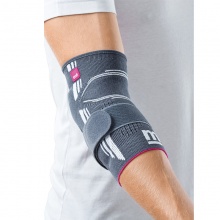 knitted fabric and silicone insert provides massaging effect
Specific areas of pressure relieves tension
Suitable for tennis or golfers elbow
Also suitable for joint effusion due to arthritis and osteoarthritis
---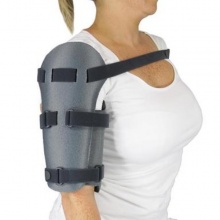 Lightweight brace designed to support humeral fractures
Ideal for treatment of humeral fractures and breaks
Inner lining treated with Coolmax to reduce perspiration
Purchase includes humeral sock liner
---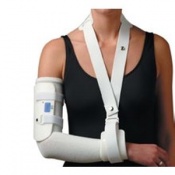 Preformed shell provides rigid support
Soft foam lining for improved protection
Effective support to reduce pain and aid recovery
Includes rigid shell and straps only
---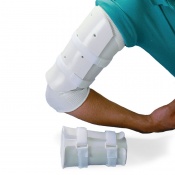 Designed to support fractures of the humerus shaft
Kushionflex lining for maximum comfort
Easily adjustable with D-Ring straps
Can be modified with heat for a perfect fit
---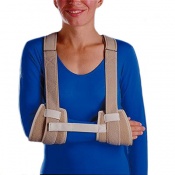 Supportive sling for orthopaedic and neurological conditions
Supports the shoulder, elbow, and forearm
Strapping system helps to distribute pressure
Soft and comfortable strapping material for optimal support
---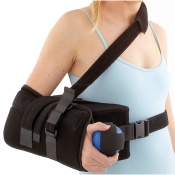 Provides 30° abduction;
Complete with exercise ball;
Soft velour material for comfort;
Ideal for use after surgery or trauma.
---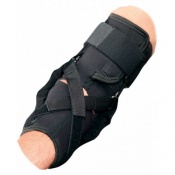 Features an elbow pad for protection in contact sports
Designed to control hyperextension to reduce pain
Crafted with bilateral hinges for improved control
Wraparound portion allows for easy application
---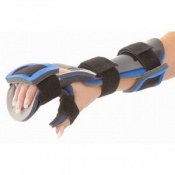 Padded lining for hand brace
Keeps brace functional and comfortable
Great as a spare or replacement
Ensures hygienic use
--- Replacement foam liners
For the Resting Hand Orthosis
Maintain comfort for longer
Available in seven sizes to match original orthosis
---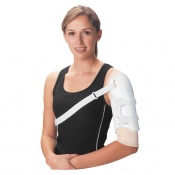 Preformed orthopaedic-grade construction for excellent support
Ideal for managing mid-shaft and distal third humeral fractures
Includes two extra-thick stockinettes for added comfort
Designed with adjustable straps for a more tailored fit
---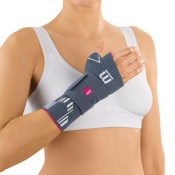 Splint stabilises and reduces stress on the wrist
Circular strap provides support and stress relief
Suitable for sprains strains and instability
Also used for osteoarthritis and tenosynovitus of the wrist
---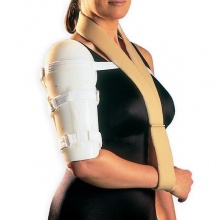 Fracture kit including humeral sleeve, adjustable sling and cast socks
Specially designed for humeral fractures
Highly adjustable sleeve and sling for an excellent fit
Foam padded sling provides effective immobilisation
---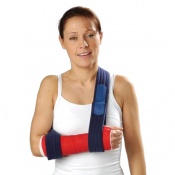 Designed to support arm in combination with a cast
Comfortable immobilisation system for the arm
Suitable for wrist, elbow or shoulder trauma
Easy to use, versatile and effective support
---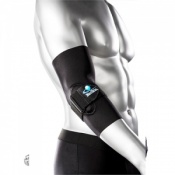 Elbow support for close-fitting comfort
Controls and prevents bruising and swelling
Breathable material
Constant compression below the joint
---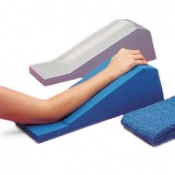 Ideal for reducing oedema in the upper extremities
Supports the patient's arm in a comfortable position
Fits on a hemi-lapboard, table or bed without slipping
Arm can be placed in supination and can be used for exercise
---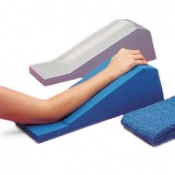 Supports the patient's arm in a comfortable position
Suitable for when providing treatment to patients with wound drainage
Provides support to patients during application of medication
Washable to ensure hygienic multi-patient use
---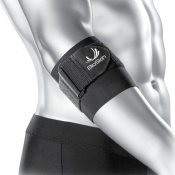 Elbow support for close-fitting comfort
Low-profile and compact design
Controls and prevents bruising and swelling
Breathable and lightweight material
---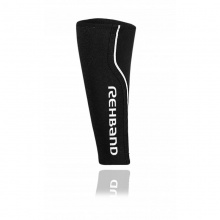 Protective forearm sleeves
For people who train in endurance sports
Provides pain relief and rehabilitation
Prevents abrasions and scrapes
---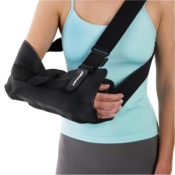 Available with an abduction pillow for angled support
Limits posterior arm mobility to reduce discomfort
Ideal for injuries to different areas of the arm
Provides secure arm and shoulder support
---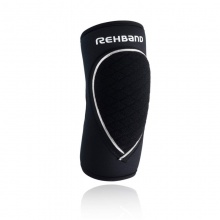 Neoprene elbow pad for protection
For handball, tennis players and athletes
Protects elbow with slide-on impact technology
Increases blood flow and pressure, stimulating the joint
---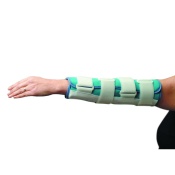 Breathable foam laminate;

Velcro straps;

Universal size;

Wrap around construction.
---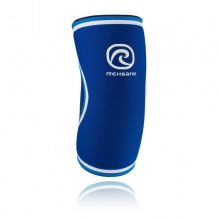 Neoprene elbow sleeve for support
Ideal for tennis and golfer's elbow
Provides pain-relief and improves muscle coordination
Enhances performance and form
---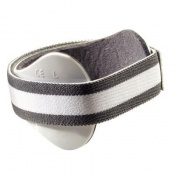 Provides targeted compression for the tendons on the forearm
Designed to treat lateral and medial epicondylitis (tennis elbow)
Doesn't restrict movement and is suitable for playing tennis
For either right or left arm with a choice of sizes for the best possible fit
---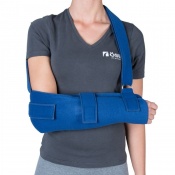 Holds your arm in a raised position to facilitate healing
Immobilises your arm following an injury or surgery
Works to reduce inflammation and protect the area
Aids healing to help you return to your routine
---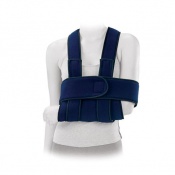 Suitable as a shoulder immobiliser or arm sling
Designed to immobilise the shoulder or arm
Leaves the neck free to avoid discomfort
Suitable for upper extremity trauma
---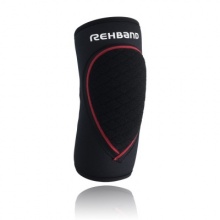 Durable and protective elbow pad
Ideal for athletic 7-11 year olds who play sports
Slide-on-impact material prevents sprains and injuries
Neoprene based anatomic fit for warmth and compression
---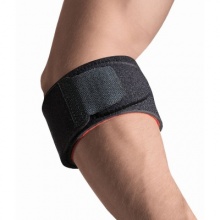 Provides compression and support
Ideal for increased activity
Moisture-absorbing for comfort
Adjustable design tailors to your needs
---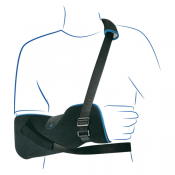 Velcro on abdominal strap allows sling to be fitted easily
Provides immobilisation of the elbow and shoulder
Has adjustable protective pads for optimal comfort
Additional abdominal strap for improved support
---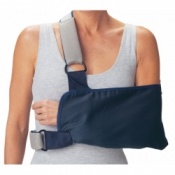 Ideal for use after surgery for rotator cuff injuries and shoulder dislocations
Plush foam shoulder and waist straps ensure comfort during wear
Exerts upward pressure to immobilise the arm and shoulder
Made from soft cotton and poly for comfort and breathability
---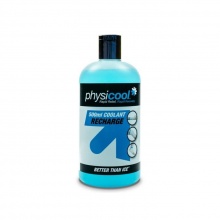 Recharges the Small and Large Cooling Bandages
Treats swelling and pain for a quicker recovery
Clinically proven to outperform ice packs
Enables Physicool bandages to be reused with full effect
---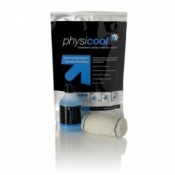 Small Cooling Bandage with 150ml Coolant Spray pack
Treats swelling and pain for a quicker recovery
Ideal for use on wrists, elbows, calves, ankles, and feet
Clinically proven to outperform use of ice
---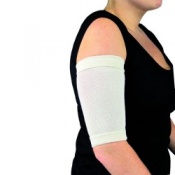 Controlled even compression

One size fits all, supplied in a pair

3 ply fracture cast sock

Fleece lined for comfort
---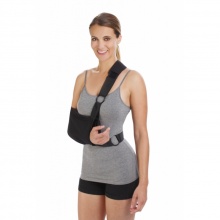 High-quality, durable sling with adjustable shoulder and body straps
Features a comfortable shoulder pad for use over long periods
Suitable for shoulder injuries and to prevent shoulder rotation
Ideal for post-trauma use after shoulder dislocations
---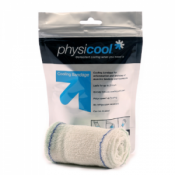 Treats swelling and pain for a quicker recovery
Ideal for use on knees, thighs, and shoulders
Clinically proven to outperform use of ice
Reusable bandage ensuring it can be at hand for immediate use
---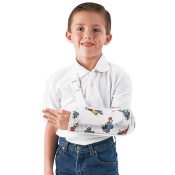 Crafted with a paediatric teddy bear print for comfort
Specifically created for shoulder injuries in infants
Suitable for use in conjunction with a cast
Designed to help immobilise the shoulder
---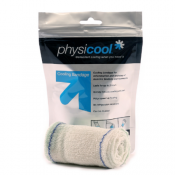 Treats swelling and pain for a quicker recovery
Ideal for use on wrists, elbows, calves, ankles, and feet
Clinically proven to outperform use of ice
Reusable bandage ensuring it can be at hand for immediate use
---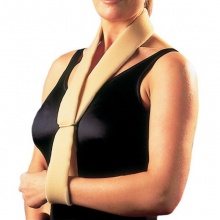 Excellent value collar-and-cuff sling
Suitable for broken wrist, upper arm or forearm
Universal design for ease of application
Secures in place with hook-and-loop fastening