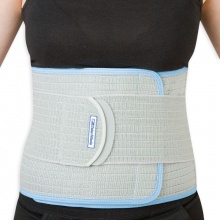 High-quality ventilated elastic with fully bound edges and soft padded front panel
Ideal for abdominal support following a range of surgical procedures
Provides light compression to increase circulation and promote healing
Extra-deep version accommodates a larger area and provides extended support
---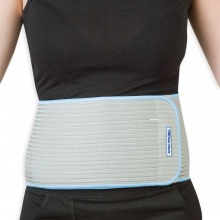 High-quality ventilated elastic with fully bound edges and soft padded front panel
Ideal for abdominal support following a range of surgical procedures
Provides light compression to increase circulation and promote healing
Simple anterior touch-and-close fastening for quick fitting
---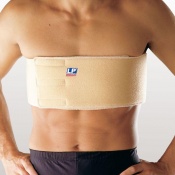 Provides compression to the thoracic area following surgery or injury
Helps to reduce pain associated with breathing-related chest movements
Fits comfortably and discreetly under clothing for all-day wear
Features hook and loop closures for easy and quick adjustments
---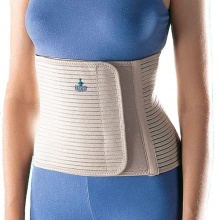 Abdominal binder that relieves strain on joints, ligaments, and muscles
Ideal for use as a post-operative binder or postpartum belly wrap
Elastic panel provides even support and prevents rollover
Designed to provide a contour fit at the waist and hips
---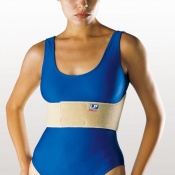 Provides compression to the thoracic area following surgery or injury
Helps to reduce pain associated with breathing-related chest movements
Fits comfortably and discreetly under clothing for all-day wear
Features hook and loop closures for easy and quick adjustments
---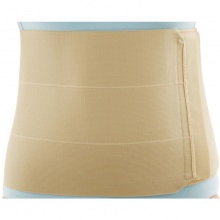 Elastic stretch material for improved fit
Compression and support for abdominal area
Secure fastening enables reliable use
Suitable for post-surgery use, abdominal hernias and more
---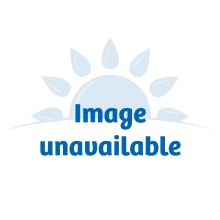 High quality ventilated elastic with fully bound edges and soft padded front panel
Ideal for abdominal support following a range of surgical procedures
Provides light compression to increase circulation and promote healing
Supplied in a beige colour
---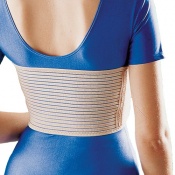 Hook-and-loop closure improves ease of application
Ideal for rib fractures, chest pain and muscle strain
Made from a combination of elastic and soft nylon
Evenly distributes pressure for comfort
---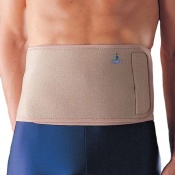 One size fits all;
Undetected under clothing;
Comfortable and supportive;
Tones and shapes the waistline.
--- Foam insert only;
For ProCare SacroLumbar Support.
---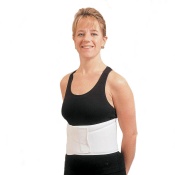 Provides stable support to painful or injured ribs and torso
Features breathable elastic material for a more comfortable wear
Pressure-sensitive closures limit chest expansion to promote healing
Contours to the waist for a more effective fit
---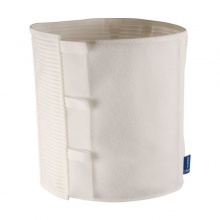 Thoracic or abdominal support belt
Ideal for relief from mild backache
Can be worn next to the skin all day
Featuring removable support reinforcements
---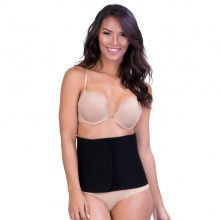 Helps you gently reshape your belly, waist and hips
Made from natural viscose from bamboo
Offers comfort and support after a C-section
Available in five sizes and two colours
---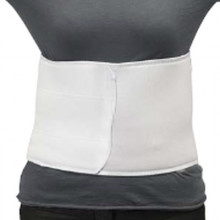 Relieves aches and strains around the abdominal region
Can be worn as an abdominal binder or post-operative belt
Comfortable multi-layered elastic contours and prevents rolling
CorEdge finish provides extra comfort to ensure longer wearability
---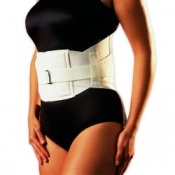 Velcro closure on the front;

Two layer bias cut elastic;

Moldable thermoplastic spnie panel;

Available in four sizes.
---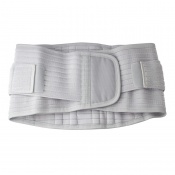 Ideal for daily use;
Helps relieve pain;
Fits all body shapes;
Easily adjustable, maximum comfort.
---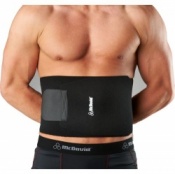 Compresses and supports;
Retains therapeutic heat;
Supports weak back;
Suitable for minor strains.
---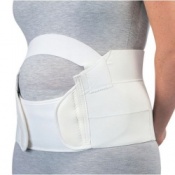 8" plush elastic belt;
Helps relieve pregnancy discomforts;
Compression and support for lumbar area;
Suitable through all stages of pregnancy.
---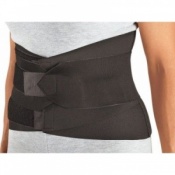 9" elastic support;

Double side pull compression straps;

Optional Foam Lumbar Pad;

Provides support and compression.
---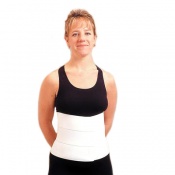 Abdominal binder to support painful or injured abdomens
Lightweight and breathable fabric for optimal comfort
Pressure-sensitive closures ensure ease of application
Choice of circumference and height for the best possible fit
---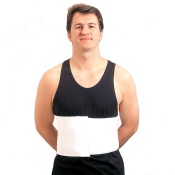 Provides stable support to painful or injured ribs and torsos
Breathable elastic material for a more comfortable wear
Pressure-sensitive closures limit chest expansion to promote healing
One size fits most for a straightforward application
---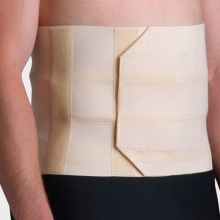 Abdominal belt that provides compression and support
Ideal for rib- and abdomen-related injuries and procedures
Contours to the shape of the injury to provide even compression
Adjustable fasteners enable levels of compression to be altered
---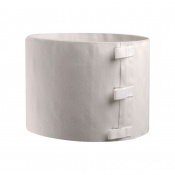 Velcro closure allows you to adjust support
Available in four different sizes to fit you
Thoracic bandage for fractured ribs
High support from elastic fabric
---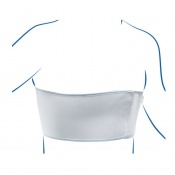 Ideal for fractured ribs or post-surgical support
Resistant elastic fabric for thoracic support
Adjustable as a result of its layered design
Available in four different sizes for you