Menthol flavoured e-cig cartomisers
Nicotine Strength: 11mg
5 x cartridges per box
Made in the UK
---
Vanilla flavoured e-liquid cartomisers
Nicotine Strength: 18mg
4 x refills per pack
Made in the UK
---
Nylon-faced padded upper
Designed for long-term wear
Secure and easy fastening
Non-slip rocker sole
---
---
Slim line, wrap around design;
Reassuringly safe knee support;
Breathable neoprene-free fabric;
Effective compression and pain relief.
---
Limits shoulder and arm movement;

Following shoulder surgery, fractures and soft tissue damage;

Adjustable neck and waist strap;

Cushioned neck band.
---
Supportive brace to improve patellar tracking
Stabilises the knee cap and relieves associated knee pain
Breathable knit for high wearing comfort
Available in a choice of six sizes (please check sizing chart below)
---
Comfortable and stabilising ankle brace
For immediate care and treatment of ankle injuries
Protects ankle from lateral twisting
Self shaping ankle orthosis for a great fit
---
Stabilises the ankle against twisting
Ideal for sprains & ligament weakness
Breathable knit for comfort and wearability
Three-level strap system stablises ankle joint in all directions
---
Comfortable, supportive wrist brace for a range of conditions
Speeds up healing without restricting movement unnecessarily
Stabilises and protects the wrist to accelerate the healing process
Allows you to still make gripping movements
---
Comfortable, protective active support for the wrist
Great for tendon conditions, arthritis and strain injuries
Helps to relieve pain and discomfort and accelerate healing
Relieves strain and stabilizes during movement
---
Stabilises and relieves pressure in the lower back
Specifically targets the sacroiliac joints
Can be individually adjusted with tensioning straps
Stimulates circulation and aids recovery
---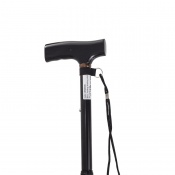 Fitted with an elasticated wrist strap for improved safety
Easily folds into four sections for those with weak wrists
Sturdy rubber ferrule helps prevent slips and falls
Made from sturdy but lightweight aluminium
---
Rubber ferrule provides extra grip on varying surfaces
Lightweight design makes stick easy to carry with you
Made from strong and durable medium-grade wood
Crook handle can easily hang over your forearm
---
Provides heat in kidney, pocket and abdomen areas

Lightweight, breathable and waterproof

Ex-demo model available at discounted price

Battery pack and charger supplied
---
Economical, strong grab bar

Flat end surface with two fixing holes

Epoxy-coated steel

Supplied with four screws for easy installation
---
Made from real leather for extreme comfort and durability

Full-length thumbs for additional protection

Padded palms for extra comfort during use

Available in size Medium only
---
Incorporate massage therapy into your everyday workout
Made from soft, pliable material
Easy to clean and store
Ideal for massage, hand training and reflexology
---
Gutter arm supports for Rotunda Transfer Platform
Compatible with Rotunda products only
Ex-demo model - discounted price
---
Ideal for everyday mobility support
Adjustable for a good fit
Foldable for easy storage
Wrist strap included
---
Range of massage programmes for ultimate relaxation
Heat option for soothing muscle relief
Adjustable design to best suit you
Secure strapping fits most chairs
---
Designed for light to moderate incontinence

Absorbs 400ml

Can be used with pouch pad

Pack of 28 Pads
---
Armrest to provide additional support ideal when transferring weight
Backrest for support and comfort
Wall mounted and folds away to save space
Shaped seat for comfort during use
---
Impermeable dressing fixation;

Allows patient to shower and even swim;

Compatible with hydrotherapy;

Widely used by the NHS.
---
Quality universal fabric tape;

Dressing and bandage fixation;

4 styles: Waterproof, Hospital, Tan and Classic;

Widely used by NHS.
---
Washable pad;
Ideal for lotions,creams and oils;
Use for back legs or feet;
Easy to use.
---
Hands-free magnifying stand
Rimless lens for clear viewing
Lightweight design for easy handling
360° swivel for precise positioning
---
Curves around a newel post
Allows stairs to be ascended more quickly and easily
Supplied in a durable white epoxy-coated finish
Ex-demonstration model with superficial wear
---
Aids mobility and improves safety
Ideal for narrow diameter newel posts
Sturdy epoxy-coated steel construction
Available in left-handed orientation only
---
Revolutionary product that helps to stretch your spine
Stimulates blood flow around muscles
Increases flexibility and physical energy
Patented design that is FDA approved
---
---
Pressure relief cushion to boost the comfort of armchairs
Made with top-quality foam with cooling air pockets
Supplied with a zip cover with carry handle
Available at a heavily discounted price while stocks last!
---
Unique design for easier transfers

Designed to enhance the versatility of lateral transfers

Perfectly matches profiling beds for easier use

Lightweight with six ergonomically positioned handles
---
---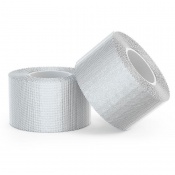 Add stability, strength, support or immobilisation to any area
EasyRip with no scissors needed for easy application
Contains 10 rolls of tape with 1.25cm width to fit any area
Incomplete pack at a reduced price to save you money!
---
Basic level skin protection, support and comfort
Suitable for low risk pressure risk patients
Easy to set-up, inflate and adjust
Help to relieve pressure sore pain
---
Polyform wrist splint with attached metal housing
Foam liner for the polyform wrist splint
Suitable as spare or replacement parts
For use with the Roylan Pronation/Supination Dynamic Splinting Kit
---
Provides instant access to emergency dose of soluble aspirin
Has a fast and easy-to-open flip top lid so you can access aspirin quickly
Recommended this is carried at all times by those over the age of 35
Helps significantly reduce deaths from heart attacks
---
Powerful suction action to ensure safety
Ribbed design for an easier grip
Patented safety indicator
Lightweight and portable
---
Closed patella;
Comfortable to wear;
Adjustable compression;
Protects during exercise.
---
Polygel pad;
Reinforced knee;
Provides support to the area;
Pain relief from several conditions.
---
Rubber patella support;
Adjustable compression;
Protects during exercise.
Comfortable to wear.
---
Aids recovery;
Supports the area;
Comfortable to wear;
Protects the area during exercise.
---
Aids recovery;
Supports the area;
Comfortable to wear;
Protects the area during exercise.
---
Feed your baby the safe way with a medical grade type of plastic, which has been specifically formulated to be free of: PVC, BPA (bisphenol-A), nitrosamines, and phthalates.
---
Feed your baby the safe way with a medical grade type of plastic, which has been specifically formulated to be free of: PVC, BPA (bisphenol-A), nitrosamines, and phthalates
---
Essential massaging product

Suitable for whole body use

Super portable, massage on the go!

Suitable for minor aches and pains
---
Adds push-pull to many exercises;
Adds more focus to core muscles;
For use after mastering level 1;
Includes classes & exercises.
---
Extremely useful hand held foam roller, created to relieve aches and pains
Supports healthy circulation of blood
Easy-to-clean surface and water resistant
For use while seated or standing
---
Extremely useful hand held foam roller, created to relieve aches and pains
Supports healthy circulation of blood
Easy-to-clean surface and water resistant
For use while seated or standing
---
British gold tobacco flavoured
Nicotine Strengths: 3mg, 8mg, 16mg, 20mg
VG: 30%, PG: 70%
Made in the UK
---
Tobacco flavoured e-cig cartomisers
Nicotine Strength: 20mg
5 x cartridges per box
Made in the UK
---
Tobacco flavoured e-cig cartomisers
Nicotine Strength: 16mg
5 x cartridges per box
Made in the UK
---
Intense menthol flavour
Nicotine Strengths: 0mg, 3mg, 8mg, 16mg, 20mg
VG: 30%, PG: 70%
Made in the UK
---
USA tobacco flavoured e-cig cartomisers
Nicotine Strength: 11mg
5 x cartridges per box
Made in the UK
---
Virginia hand rolled tobacco flavoured
Nicotine Strengths: 8mg, 16mg
VG: 30%, PG: 70%
Made in the UK
---
Cup holder for wheelchairs and walkers
Fits any cup, bottle or can up to 7cm in diameter
Makes it easy to carry drinks
Helps you regain your mobility and independence
---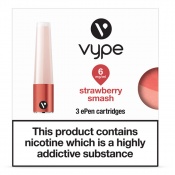 From as low as £7.71 per pack
Sweet strawberry flavour with green fruity notes
ePen refills are free from tar, carbon monoxide and tobacco
Available in three different strengths: 0mg, 6mg, 12mg and 18mg
---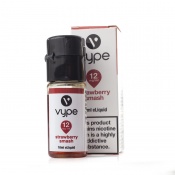 From as low as £ a bottle
Available in 0mg, 6mg and 12mg strength
Sweet strawberry flavour with green fruity notes
eTank refills are free from tar, carbon monoxide and tobacco
---
Removes pressure from the metarsal

Breathable outer shell

Shock-absorbing insole

Accomodates bandages and swelling
---
Curved base develops balance and core strength

Strong wooden construction for durable use

Non-slip PVC surface maintains safety

Wide 50cm diameter great for most people