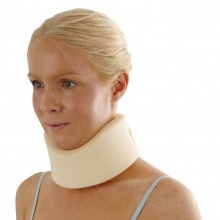 Suitable for night use;

Provides comfortable support;

Touch and close fastening;

Available in six sizes and two depths
---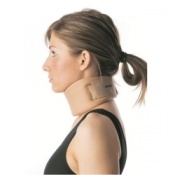 Neck collar offering mild control of the cervical spine
Made of soft memory foam with a cotton stockinette for comfort
Simple touch-and-close fastening for easy fitting
Hand washable to keep your collar clean and comfortable
---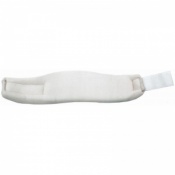 Provides neck support
Holds neck comfortably but securely
Velcro fastening makes it easy to put on and take off
Made from soft foam
---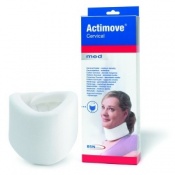 Supports and stabilises the neck
Anatomical design for better support
Machine washable at 30°C
Different densities available
---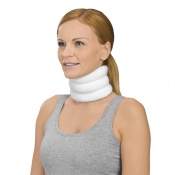 Lightweight
Mouldable
Support and warmth
Suitable for trauma such as whiplash
---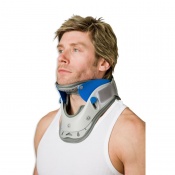 For use following cervical spine injuries and conditions
Pre-formed collar with soft polyethylene foam lining for comfort
Twelve-gear height adjustment system for maximum support
Large tracheal aperture for airway management and other procedures
---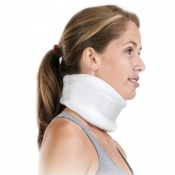 Mouldable polystyrene beads for comfort and support
Semi-rigid support is ideal for soft tissue damage
Anatomically contoured to improve your safety
Loop contact closure allows you to adjust fit
---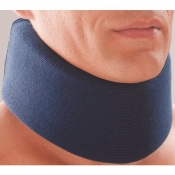 Brace is anatomically shaped with rounded edges
Uses compact support foam for analgesic support
Provides support to relieve pain and discomfort
Has a removable and washable cover
---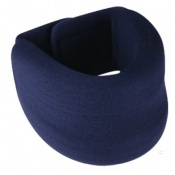 Anatomically-shaped brace with rounded edges
Analgesis support for the cervical spine
Structure is covered with compact foam
Has a semi-rigid internal structure
---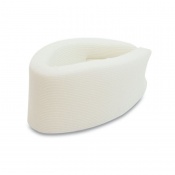 Soft white foam neck collar
Available in three different sizes
Straightforward to fit and remove
Provides appropriate degree of stabilisation
---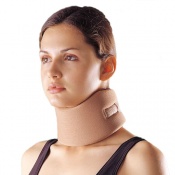 Washable;
Provides support;
Comfortable to wear;
Comes in various sizes.
---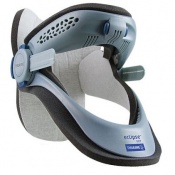 Effortless chin height adjustment for easy fitting and maximum compliance
Allows you to perform daily activities like eating or lying down
Quick snap fitting disks ensure proper patient application
Frame is anatomically for superior strength and fit
---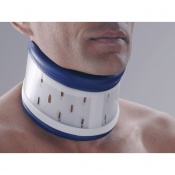 Has a rigid, perforated polyethylene structure
Padding on the edges in contact with skin
Reinforced support of the cervical spine
Height is adjustable from 9 - 13cm
---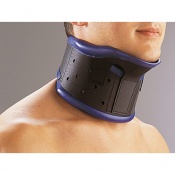 Features a chin support so you can rest when necessary
Padding around edges that are in contact with skin
Anatomically designed for improved comfort
Rigid cervical collar provides sturdy support
---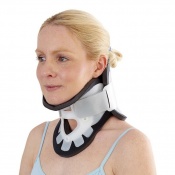 X-ray and MRI compatible for continual support
Breathable pads increase comfort
Secure hook and loop fastening for stable supprot
Suitable for post-surgery use, Motor Neurone Disease and more
---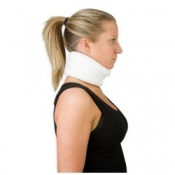 One hundred percent cotton stockinette for comfort
Mouldable polystyrene beads for responsive and flexible support
Easy touch-and-close fastening at the back
Machine washable, allowing the collar to be kept clean and comfortable
---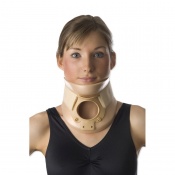 Provides moderate to firm control of the cervical spine
Two-piece contoured moulded foam shell for comfort
Rigid occipital and mandibular posts for firm stablisation
Bilateral front touch-and-close-fastening for easy fitting
---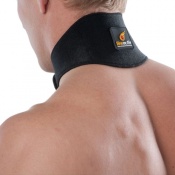 ---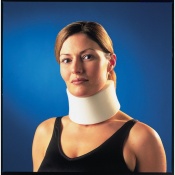 Ideal for stabilising neck following trauma
Excellent for long-term night-time rest use
Fully washable
Will not collapse with prolonged use
---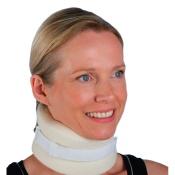 Easy application

Pull through loop design

Suitable for night use

Available in 3 sizes
---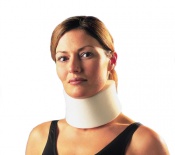 ideal to stabilise the neck.
For long term use.
Fully washable.
Available in four sizes.

---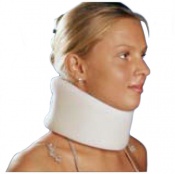 Warming and supportive;
Limits movement;
Anatomically shaped;
For a variety of neck problems.
---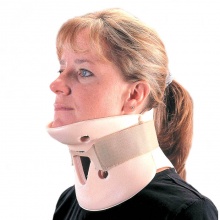 Provides rigid immobilisation and reduces rotation

Collar also slightly hyperextends the cervical spine

Lightweight closed-cell material suitable for longer use

Easy application and removal with hook-and-loop closure
---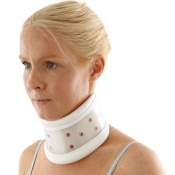 Ventilated design for increased comfort
Padded borders for softer use
Hook and loop fastening ensures a secure fit
Suitable for whiplash, post surgical use and more
---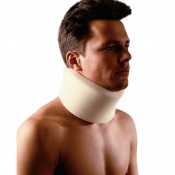 Medicollar neck collar suitable for minor injuries
Lightweight design to ensure no unnecessary pressure
Shaped collar fits more comfortably around the neck
Available in nine sizes for the most accurate fit
---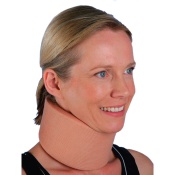 ---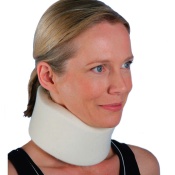 Anatomically contoured;

Suitable for night use;

Touch and close fastening;

Available in three sizes.
---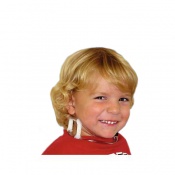 Designed as a treatment for torticollis in adults and children
Helps correct head positioning to prevent further health problems
Provides an ongoing stimulus to maintain the corrected position
Ideal for use alongside stretching of the muscle for optimal results
---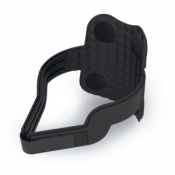 Magnetic neck support
4 integrated therapeutic magnets
Compact, low profile design
Natural pain relief for neck pains
---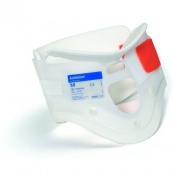 Immobilises the cervical vertebrae
Gives rigid support to the head, chin and skull base
Suitable for acute and emergency use
X-ray translucent for greater ease