Friday, 26 April 2019
Nothing puts a bigger dampener on your summer plans than sweaty feet. As it begins to get hot again, there has never been a more important time to learn How to Stop Feet From Sweating This Summer.
Monday, 1 April 2019
If you always feel like you're the sweatiest person in the room, you might be dealing with excessive sweating. Read on to learn what causes face sweating and what you can do to feel confident in your skin once again.
Monday, 25 March 2019
With so many strengths, flavours and types of CBD suddenly available it's easy to feel stuck asking: What is the Best Way to Take CBD? We've put together this handy guide to oils, creams and liquids with CBD.
Friday, 27 July 2018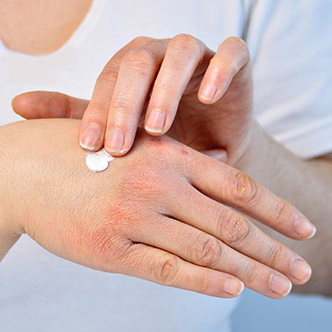 Dry hands are a nuisance because more often than not there is no underlying cause, and it leaves your hands feeling dry and sore.