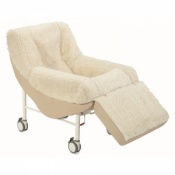 Designed for optimum comfort and support for people with muscle problems
Coated in lambswool for pressure relief and comfort
Leg rest with self-locking mechanism to ease the weight off the legs
High backed with shallow wings to provide support for the head
---
Pressure relief level: Very high risk
Suitable for bariatric users up to 500kg (78.7 stone)
Consists of five independently-adjustable compartments
Can be customised in density to the needs of each client
---
For high risk patients with sensitive skin
Soft top layer of StimuLite honeycomb fused to two bottom layers
Optimal pelvic positioning for posture and stability
Machine washable and naturally antibacterial
---
Wheelchair cushion with contours for positioning and posture
Suitable patients at high risk of skin breakdown
Made with multiple layers of StimuLite honeycomb
Machine washable and naturally antibacterial
---
Portable alternating pressure relief cushion for high risk users
Ideal for wheelchair users who need dynamic relief on the go
Powered by a lithium-ion battery to provide over 24 hours of operation
Easy-to-use settings allow carers to set up the cushion in minutes
---
Pressure relief level: Very high risk
Entry level cushion designed for general use
Divided into two compartments to reduce pressure and shear
Recommended for use by those with severe body asymmetry
---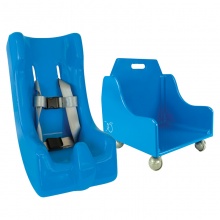 Combines the Tumble Forms 2 Feeder Seat and Mobile Base
Ideal for transporting those with developmental delay and cerebral palsy
Provides support and posture assistance while allowing some mobility
Suitable for use as an alternative to a wheelchair or stander
---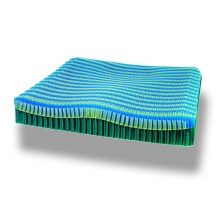 For active users with sensitive skin
Soft top layer fused to bottom layer of StimuLite honeycomb
Contours to body shape for comfort and support
Machine washable and naturally antibacterial
---
For patients at a lower risk for decubitus ulcers
Thick, double layered StimuLite honeycomb
Adductors, an abductor and rear dish for comfort and support
Machine washable and naturally antibacterial
---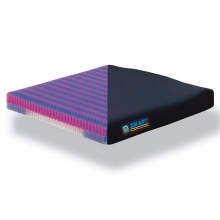 Specially designed for the sporting wheelchair user or athlete
For those who don't need the thicker cushioning of other StimuLite models
Provides shock absorption, support and stability for high performance
Machine washable, antibacterial and allergen free for superior hygiene
---
Pressure relief level: At risk
Can be adjusted to follow the contours of the spine
Filled with innovative SoftCells for body-conforming relief
Available with or without back straps
---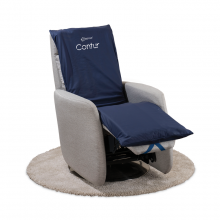 Inflatable cushioning overlay for At Risk to Very High Risk users
Redistributes pressure to prevent pressure ulcer development
Securely straps to most standard riser recliner chairs
Easy to clean the cover for optimal hygiene maintenance
---
Bed pad overlay for helping with or preventing pressure sores
Non-powered product suitable for level 3 and 4 wounds
Regulates body temperature for greater user comfort
Can be used on bed and chair for 24-hour protection
---
Fully rotational – no top or bottom
Both foam and gel to provide superior relief
Silicone fluid gel flows between viscoelastic foam layers
Suitable for medium to high risk patients
---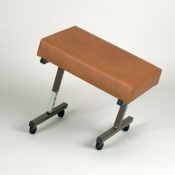 Adjustable in height and tilt to your preferred position
Comes with a well-padded top cover for greater comfort
Available with height-adjustable rubber feet for extra security
Protected with antibacterial coating to avoid cross-contamination
---
Pressure relief for those at lower risk for pressure sores
Lightweight and portable, perfect for travel
Suitable for wheelchairs, stadium seats or recliners
Machine washable, antifungal and odour resistant
---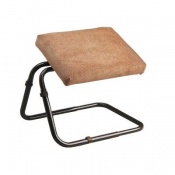 Adjustable height and tilt to suit your preferences
Dralon covered foam cushion top for added comfort
Steel frame construction for stability and security
Can be easily assembled without the use of tools
---
Pressure relief level: At risk
Provides comfort for both chairs and wheelchairs
Filled with innovative SoftCells for body-conforming relief
Auto-adjusting valve adapts to weight and shape for optimal cushioning
---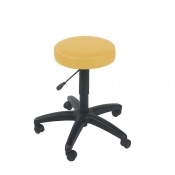 Comfortable, durable stool for use in a medical environment
Gas-assisted height adjustment from 42 - 58cm
Five castor base for stability and manoeuvrability
Equipped with vinyl that is both anti-bacterial/anti-microbial
---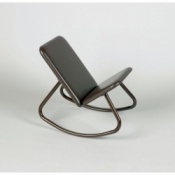 Creative rocker chair designed for specific support
Ideal for resting your lower legs and feet
Perfect for people recovering from a hip replacement
Small and compact design, easily portable
---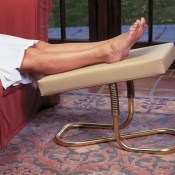 Flexible spring base that adjusts perfectly to any position
Soft foam cushioning for extra comfort
Can also be used in bed as a back rest
Covered in beige leatherette vinyl for visual appeal
---
Pressure relief rating: Medium to high risk
Contains silicone gel for weight distribution
Provides excellent comfort by conforming to contours
Supplied with a support strap to ensure it stays in place
---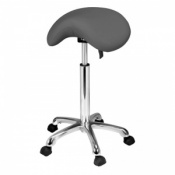 Saddle stool to provide relief from back pain

Encourages natural correct posture

Reduces strain on the spine

Height adjustable for suitability for more users
---
Bed pad for helping with or preventing pressure sores
Non-powered product suitable for level 3 and 4 wounds
Regulates body temperature for greater user comfort
Can be used on bed and chair for 24-hour protection
---
Pressure relief rating: High risk
Designed for use on rise recliner chairs
Set of seat, lumbar and leg cushions for full relief
Straps and anti-slip covers provide stability and resist forward sliding
---
Suitable for use with the Full-Size Acute Bed Sore Overlay
Surface can be easily wiped for improved hygiene
Provides an additional layer on top of the overlay
Ideal for sufferers of incontinence due to easier cleaning
---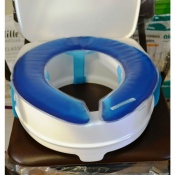 Gel pad provides pressure relief when sitting on the toilet
Horseshoe shape fits standard toilet seats and seat risers
Securely straps to the toilet seat for safer use
Distributes weight evenly to enable extended periods of use
---
Pressure relief cushion for very high risk pressure patients
Alternating air cells distribute pressure evenly across cushion
Mains powered pump features settings to allow for catered pressure
Supplied either with or without a pump
---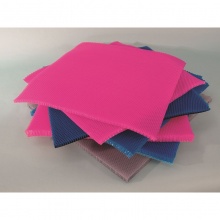 Versatile pressure relief sheets made with StimuLite honeycomb
Adaptable for virtually any seating surface or cushion
Available in a variety of thicknesses and styles
Suitable for all uses from medicine to interior design
---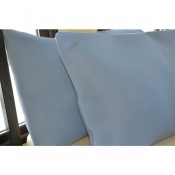 Pillowcase for helping with or preventing pressure sores
Double-layer case provides extra support and comfort
Relieves pressure on the head and around the ears
Washable for continued use and improved hygiene
---
Pressure relief rating: High risk
Designed for use on rise recliner chairs
Set of seat and leg cushions for lower body pressure relief
Straps and anti-slip covers provide stability and resist forward sliding
---
Pressure relief rating: High risk
Designed for use on rise recliner chairs
Set of seat and lumbar cushions for full powerful relief
Straps and anti-slip covers provide stability and resist forward sliding
---
Suitable for use with the Community Bed Sore Pad
Surface can be easily wiped for improved hygiene
Provides an additional layer on top of the pad
Ideal for sufferers of incontinence due to easier cleaning
---
Fits on the StimuLite Silver Pressure Relief Cushion
100% natural and breathable top layer
Prevents hammocking and enhances comfort
Machine washable for lasting hygiene
---
Fits on the StimuLite Smart Sports wheelchair cushion
100% natural and breathable top layer
Prevents hammocking and enhances comfort
Machine washable for lasting hygiene
---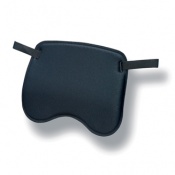 Improve your sitting posture
Works in a wheelchair, car, or anywhere else
Helps to relieve pressure
Breathable, adjustable and washable
---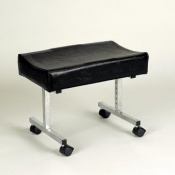 Adjustable height and tilt angle
Padded black vinyl finish for extra comfort
Four castors for easy transport and moving
Holds a maximum user weight of 100kg (16st)
---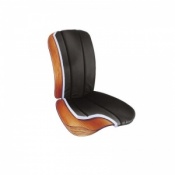 Back support which attaches to existing chair

Relieves strain on lower back, pelvis and spine

Discourages slouching

Available in three colours
---
Fits over the StimuLite Silver Pressure Relief Cushion
Durable and rugged for outdoor and sports use
Keeps your cushion comfortable and safe in the outdoors
Machine washable and dryer safe
---
Chair cushion for comfortable and upright sitting

Relief for the sacrum and coccyx

Can be used after injuries or operations

Available in two colours
---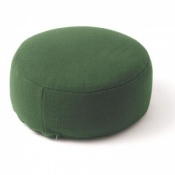 Yoga cushion for comfort and support

Ideal for exercise, relaxation and meditation

Easily portable, ideal for taking to classes

Available in 2 colours
---
Replacement cover for the StimuLite Silver Cushion
Same quality as the original supplied with the cushion
Machine washable and hygienic
Increase the life and quality of use of your cushion
---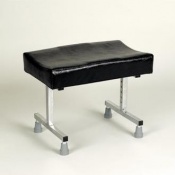 Adjustable height and tilt angle
Padded black vinyl finish for extra comfort
Non-slip rubber feet for extra security
Holds a maximum user weight of 100kg (16st)
---
---
Bed wedge cushion for back support and neck support
Foam bed wedge can be used for sitting and sleeping
Improve conditions such as back pain, neck pain, acid reflux and bad posture
Supplied with two covers: one white and one blue
---
Bed wedge cushion for back support and neck support
Foam bed wedge can be used for sitting and sleeping
Improve conditions such as back pain, neck pain, acid reflux and bad posture
Supplied with two covers: one white and one pink
---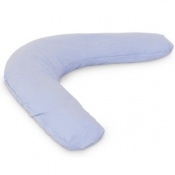 Support and relaxation cushion

Ideal for supporting mother and baby when nursing

Lightweight design

Machine washable for lasting hygiene
---
Pressure relief rating: High risk
Designed to provide comfort on rise recliner chairs
Seat cushion only, also available as a set of three cushions
Straps and anti-slip cover provide stability and resist forward sliding
---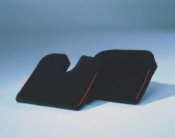 This memory foam wedge has an ideal 8 degree angle which ensures the natural "S" shape of the spine is maintained.
---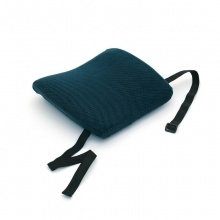 Back support which attaches to car seat
Improves sitting position when driving
Provides lateral support to the lumbar spine
Available in 2 colours
---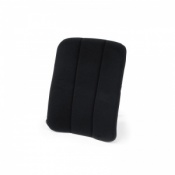 Back support which attaches to car seat

Supports entire back

Reduces backache and strain on the spine

Available in three colours
---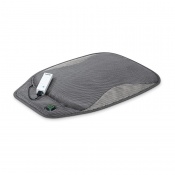 Ideal heating pad for use outside the house
Charging function for smartphones
Removable powerbank provides two hours of heat
Has three illuminated temperature settings
---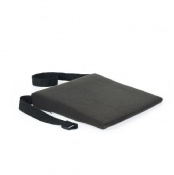 This wedge is ideal for use in the car where headroom is at a premium, adding support to ease muscle tension in the lumbar region.
---
Ring cushion for pressure relief

Ideal for use after perineum surgery or pregnancy

Available in two shapes

Hypo-allergic and flame-resistant
---
Bed Wedge for comfort and support

Can be used whilst sitting or sleeping

Washable cover included
---
Bed wedge cushion for back support and neck support
Foam bed wedge can be used for sitting and sleeping
Improve conditions such as back pain, neck pain, acid reflux and bad posture
Makes sleeping easier for those with respiratory problems
---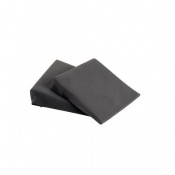 High-density foam seat wedge for comfortable seating
Ideal for car seats and office chairs
Decreases pain in your lower back and legs
Available in two different angles
---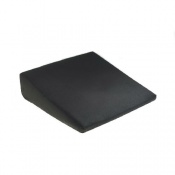 This wedge tilts the pelvis to the optimum 11 degrees keeping the spine in its natural position.
---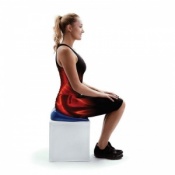 Improves posture by tilting spine into its natural position
Helps with back pain by reducing unnecessary strain on the vertebrae
Firmness easily adjusted to users preference
Size: 38.5cm x 37.5cm x 9-2cm (WxHxD)
---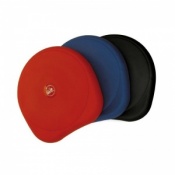 Wedge support to provide sitting comfort

Enhances upright posture

Maintains active body sitting

Can be used for a variety of muscle and balance exercises
---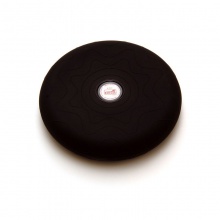 An active, dynamic seating aid

Exercises back muscles and pelvic floor

Durable enough for standing exercises

Helps to correct poor posture
---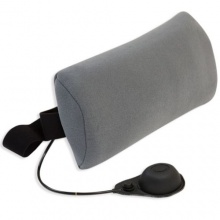 Polyurethane foam outer core with inflatable inner tube
Adjustable elasticated long length strap for easy fitting to most seats
Variable firmness depending on level of inflation
Wipeable for easy cleaning
---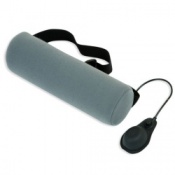 Polyurethane foam outer core with inflatable inner tube
Adjustable strap for easy fitting to most office, home and vehicle seats
Variable firmness and diameter depending on level of inflation
Wipeable for easy cleaning
---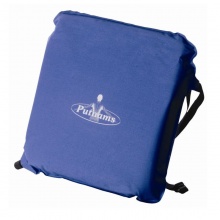 ---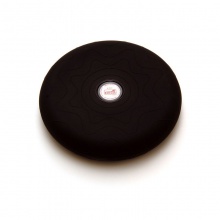 An active, dynamic seating aid

Exercises back muscles and pelvic floor

Durable enough for standing exercises

Helps to correct poor posture
---
Made from luxurious velour

Stylish bordeaux and grey colour

Helps keep support cushion fresh
---
Made from luxurious velour

Stylish chocolate and cream colour

Helps keep support cushion fresh
---
Chair wedge for comfortable and upright sitting

Relieves stress on spine and inter vertebral discs

Suitable for all chairs

Available in two colours
---
Protective cover for the Sissel Back Car Seat Support
Helps keep your product in good condition
Hard wearing for lasting quality
Available in 2 colours
---
Red flower pattern design

Washable for lasting hygiene

Made from cotton
---
Ornamental blue swirl pattern design

Washable for continuing hygiene

Made from cotton
---
---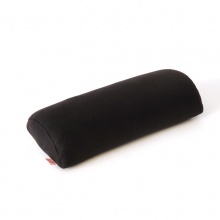 Support pad which attaches to existing DorsaBack or chair

Relieves strain on lower back and spine

Ideal for those who suffer from lordosis

Available in three colours
---
Can fit both round and oval rings

Cotton and elasticated

Machine washable for lasting hygiene
---
Protective velour cover for Sissel Sitfit Plus Junior

Machine washable for lasting hygiene

Zipped for easy removal

Available in 2 fun colours
---
Protective velour cover for Sissel Sitfit Plus

Machine washable for lasting hygiene

Zipped for easy removal

Available in 3 colours
---
---
---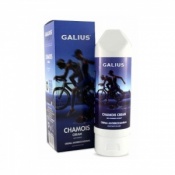 Soothing cream for cyclists
Reduces friction, prevents chafing
Can be applied to chamois or on skin
Non-greasy, sweat resistant