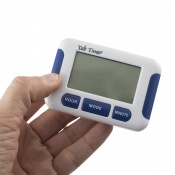 Alarm system reminds user to take medication
Up to eight reminders can be set per day
Includes a countdown timer mode
Pocket-sized and portable design
---
Vibrating reminder watch with up to 8 alarms
Ideal for medication management and more
USB rechargeable with no batteries needed
Available with a range of coloured straps
---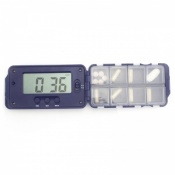 Pill timer and reminder to alert you to take your medication
Ideal for the hard of hearing and those with Alzheimer's or Parkinson's
Up to 8 daily alarms can be set
Both audio and visual alarm
---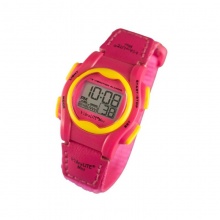 Compact vibrating watch in six colours
Ideal for the hearing impaired
Issues a discrete vibrating reminder
Suitable for adults, teens and children
---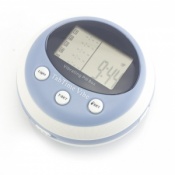 Vibrating pill alarm to alert you to take your medication
Can set up to 5 audio or vibration alarms, or combination
5 tablet compartments
Pocket sized and lightweight
---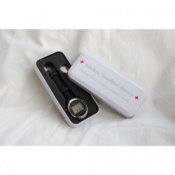 Effective pill and medication reminder.

Vibration & audio alarm watch.

12 alarm settings.

Easy to set and easy to use.
---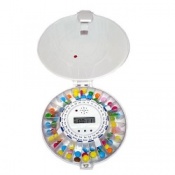 Automatic pill dispenser to deliver correct dosage of medication
Emits a visual and audio alarm to remind you when it needs taking
Can dispense pill up to four times a day for a week at a time
Ideal for the elderly, mentally or visually impaired
---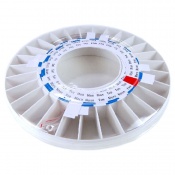 Replacement tray for the Medelert Pill Dispenser
28 compartments which can hold up to 18 pills
Comes with clip-on lid
Ideal for use when cleaning original tray, or to load with spare medication
---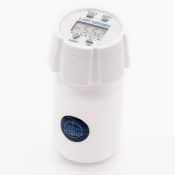 Pill bottle cap timer with up to 24 daily alarms
Automatically indicates the last opening time
Easier to open than traditional pill bottle lids
Cap also fits standard 33mm thread pill bottles
---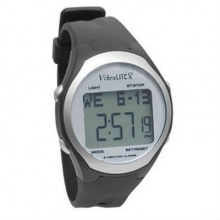 Vibrating reminder watch
Ideal as a medication reminder
Up to 8 programmable alarms
Easy to use and programme
---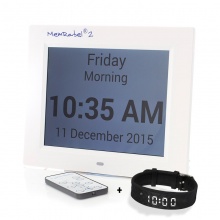 Reminder kit including a Vibratime Watch and Memrabel Dementia Clock
Ideal for those with dementia or memory deficits
Watch and clock are programmable for multiple events each day
Keeps you reminded of when to take pills, eat meals and more
---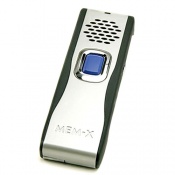 Voice memory aid;
Aids independant living;
Reminds user to do things;
For those with memory loss.
---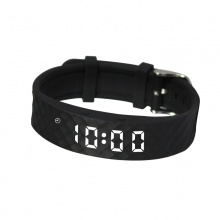 Spare black wrist strap for the Pivotell Vibratime Vibrating Watch
Acts as a spare in case your original gets damaged
Another option if you prefer a different colour
Comfortable and long-lasting to wear
---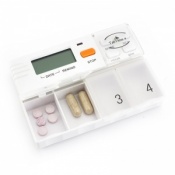 Daily pill reminder to alert you when to take medication
Extra large compartments can store nearly 100 pills each day
Up to 4 alarm reminders can be set
Both audio and visual alarm signal