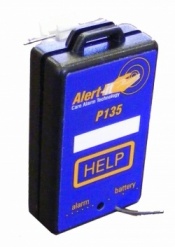 Can be used as a 'knock-over' alarm
Comes with either pager or autodialler
Calls for assistance when pressed or touched
Alarm for wandering, falling, hypothermia, panic
---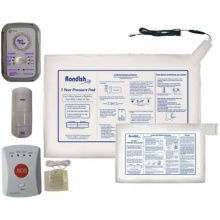 Triple sensor fall alarm for peace of mind
Provides security for vulnerable people living independently
Chair, bed and motion sensors
Smartphone alert and emergency dialler
---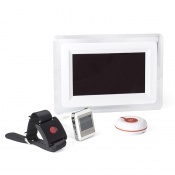 Connect up to 999 call buttons to a single system
Different zone groups for easy identification
Easy set up and installation for fast deployment
Starter kit includes one receiver, one watch and dour of each button type
---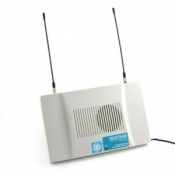 Extends the range of the Frequency Precision system
Boosts signals up to 1 mile
Connects to Frequency Precision pagers and sensors
Ideal for larger buildings
---
Highly sensitive panic button
Soft touch sensitive pad for severely disabled patients
Full kit - includes transmitter and pager
Long range for use in large homes or with thick walls
---
Highly sensitive panic alarm system
Soft touch sensitive pad triggers alarm
Ideal for severely disabled patients
Includes transmitter and pager

---
Toilet alarm system for homes, care homes, swimming pools and public buildings
Audio and visual alarm alerts others if bathroom user needs assistance
Quick and easy installation can be set up by non-professional in ten minutes
Wireless design conforms to all safety and operational standards
---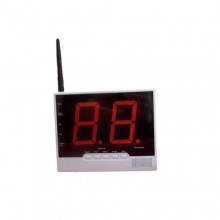 ---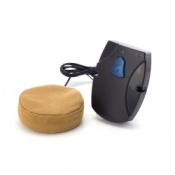 Highly sensitive panic button and transmitter
Soft touch sensitive pad for severely disabled patients
Connects to your existing POCSAG Pager
Long range transmitter for use in large homes or with thick walls
---
Call button, transmitter and pager full kit
Allows elderly or disabled user to alert carer
Easy press button ideal for those with limited dexterity
Long range for use in large homes or with thick walls
---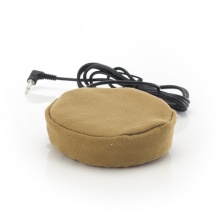 Soft-touch panic alarm for the MPPL/POCSAG pager systems
Designed for people with limited physical abilities
Soft and easy to press with face or cheek
Can be attached to a pillow or wheelchair cushion
---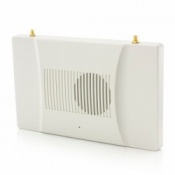 Repeater to increase transmitter's range of reception
Great for use in larger buildings or ones with thicker walls
Compatible with Medpage range of transmitters and receivers
Wall fixing kit and power adapter included
---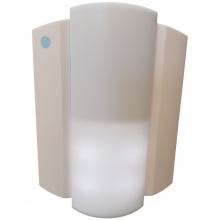 ---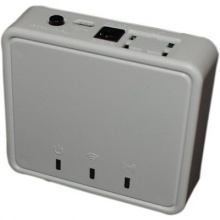 Radio frequency to Wi-Fi interfacing solution
Enables alarm to pass from EM300 pager to a smartphone
Perfect for home and commercial caring solutions
High quality security system solution
---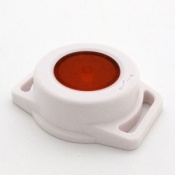 Wireless call button suitable for a panic alarm
Includes wrist strap cases and neck cords
Custom message option available for text pagers
Requires a Frequency Precision pager
---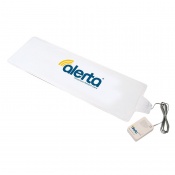 Instant notification if patient falls out of or leaves bed
Choice of variety of plugs to fit any nurse call system
Alarm resets immediately when patient returns to bed
High and low volume alerts with multiple tone choices
---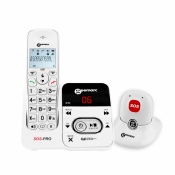 Adjustable receiver volume up to 30dB
Speakerphone with adjustable volume
SOS pendant with volume control
Hearing aid compatible for versatility
---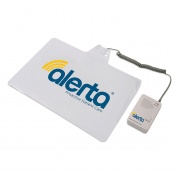 Instant alert if patient falls or attempts to leave chair
Choice of variety of plugs to work with any nurse call system
Alarm immediately resets when patient returns to chair
High and low volume alert with multiple tone choices
---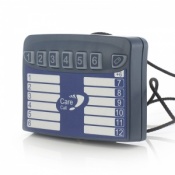 Compact pager for easy alerts
Simple to use, great for everyone
Can connect to up to 12 monitors
Up to 1000m range
---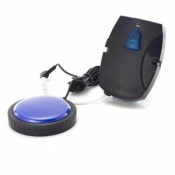 Call button and transmitter
Connects to your existing POCSAG Pager
Easy press button ideal for those with limited dexterity
Long range transmitter for use in large homes or with thick walls
---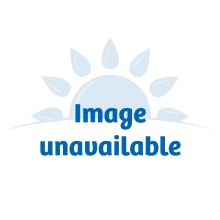 Relay Box with a two-socket design
Compatible with the SAS Network II System
Helps to improve patient care
Provides peace of mind for patient and carer
---
Easy press button switch for calling for assistance
Ideal for those with physical disability, learning difficulties or cognitive problems
Comes with transmitter and battery
For use with Home Care Alarm Pager
---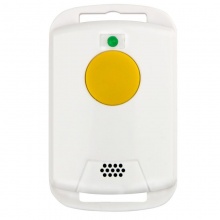 Unobtrusive SOS button with two-way communication
Great for independent disabled or elderly individuals
Utilises mobile technology for use anywhere with mobile signal
Dials up to three numbers to alert family
---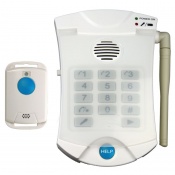 Great for disabled or elderly concerned about falling
SOS button with two way communication
Connects to phone line for remote dialing
Dials up to three numbers to alert family
---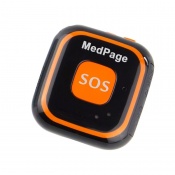 GPS tracking to give precise location up to 15m
Stores up to 5 contacts to call or text in emergencies
Features an SOS help button and fall detection alarm
Wander detection alarm if a user leaves the premises
---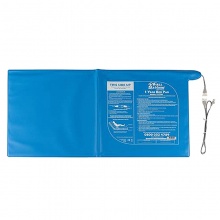 Fall sensor bed to alert carers of a patient's fall from bed
Ideal for use in care homes and residential care settings
Made with anti-bacterial, latex-free materials
Designed for use above a mattress under a top sheet
---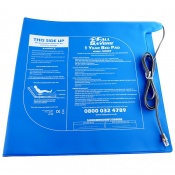 Effective and discreet fall sensor pad
Designed for use above a mattress
Made with anti-bacterial, latex-free materials
Dimensions (LxH): 764 x 390mm
---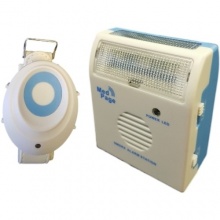 Sensor and alarm detect and alert of falls
Ideal for use with the elderly and dementia patients
LED light feature ideal for deaf carers
Unobtrusive wrist band with manual alert feature
---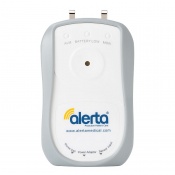 Compatible with the Alerta Chair, Floor and Bed Pressure Alarm Mats
Can be powered with batteries or with the Alerta Mains Adaptor
Improved monitor with ergonomic design and new features
Runs on a single 9V battery when not plugged into mains adaptor
---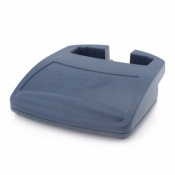 Compact drop-in cradle for easy charging
Simple to use, great for everybody
Charge without disrupting performance
Up to 1000m range
---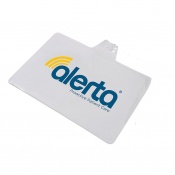 Replacement mat ONLY without mains adaptor and cable needed to function
Instant alert if patient falls or attempts to leave chair
Alarm immediately resets when patient returns to chair
High and low volume alert with multiple tone choices
---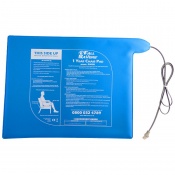 Chair sensor pad to alert caregivers of falls
Suitable for use on most chairs and wheelchairs
Made with latex-free, anti-bacterial materials
Discreet and thin to allow full comfort
---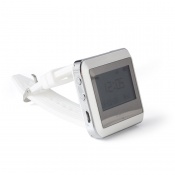 For wireless Multi-Call alarm system
Clear display shows call locations, alert number and time of call
Comfortable design great for all-day use
100m range ensures calls are nearby
---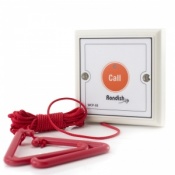 Wireless nurse call alarm transmitter
Allows user to alert carer if assistance is required
For use with the Emergency Call Alarm
Waterproof and battery operated
---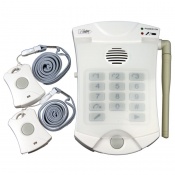 Great for disabled or elderly concerned about falling
Two alert pendants included
Connects to phone line for remote alert
Dials up to three numbers to alert family
---
For wireless Multi-Call alarm system
Clear and bright LED display shows call
Stand included for easy access
Ideal for communal areas
---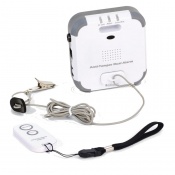 Care alarm with anti-tamper technology built in
Prevents patients and residents turning alarm off
Can connect to Nurse Call systems for remote alerting
Compatible with Lifemax sensor mats
---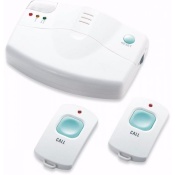 Wireless calling alarm system
One main receiver unit and two pendant calling transmitters
Three volume options on alarm
Helpful for support for the elderly, disabled or children
---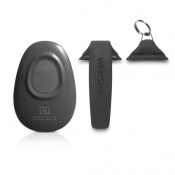 Wearsafe Tag to send a distress signal in case of emergency
Your emergency contacts are alerted with the press of a discreet, wearable button
Bluetooth connected, with the range of 200 feet
Reliable, with over four years of testing and real world experience
---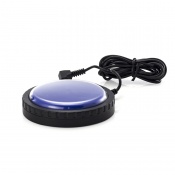 Minimal pressure required for sounding the alarm
Visual prompts for those suffering from dementia
Large activation area for those with dexterity problems
Works with the MPPL Pager
---

Compatible with the Push Button Pendant Style Fob Transmitter
Timed, latch or pulse mode relays.
---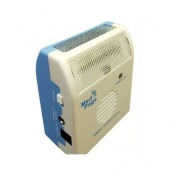 Alarm Call Station that offers exceptional reliability
Suitable for use with single or multiple alarm sensor transmitters
Features five colours that are triggered by LED sensors depending on alarm
Powered by three included AAA batteries
---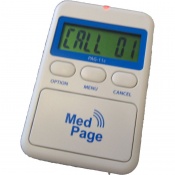 Helps to identify where an alarm is sounding from
Speeds up reaction times for efficient and superior care
Allows for remote volume control, alarm display and stored alarm review
Part of the Rondish Wireless Bed Leaving Alarm Sensor Mat Full Kit
---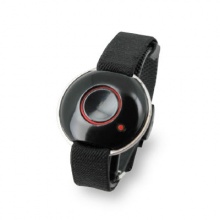 For use with the Geemarc Serenities Amplified Emergency Response Telephone
Can auto-dial up to five emergency numbers
Up to four pendants can be active with one phone
For safety and security when it comes to monitoring loved ones at risk from a fall
---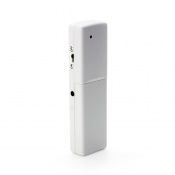 Connects to an MPPL panic alarm button
Allows carer to be notified if user requires assistance
Ideal for use between carers and elderly or disabled patients
Easy to set up and use
---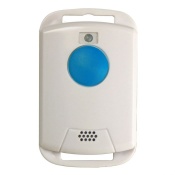 Allows the vulnerable person to contact their family and friends at any time
Ideal for elderly or disabled people wanting to keep their independence
Spare or replacement pendant for the Auto Dial Plus
Provides two-way hands-free voice communication
---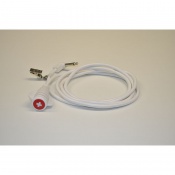 Allows patients to manually call caregivers for assistance
Improves patient safety and carer response times
Can be used in conjunction with fall sensor mats
Available with a choice of Mono or Stereo connection
---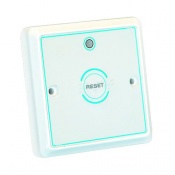 Reset button for Disabled Toilet Alarm Deluxe
Enables alarm to be reset
Slim design for discreet placement
Can be purchased as an additional reset button
---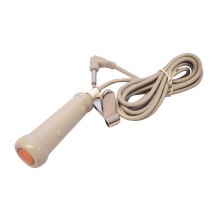 Nurse Call Button to allow patients to request nursing care at any time
Ideal for use in care homes, hospitals and facilities with nurse call systems
Compatible with Alerta Floor+ Alertamat and Alerta Deluxe Alertamat
Available with a variety of plugs for use with most nurse call systems
---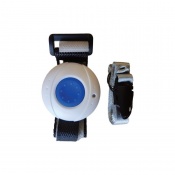 Suitable for sufferers of early, mid, and late stages of dementia
Waterproof design ideal for use in bathroom or in the rain
Submits a signal to a MPPL pager
Supplied with batteries and a breakaway lanyard
---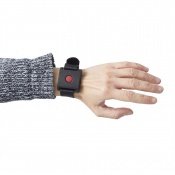 For wireless Multi-Call alarm system (100m distance)
Easy to press while preventing false alarms
Ergonomic design for everyday day use
Wide strap adjustment to fit all sizes
---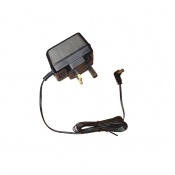 Compatible with the Alerta Chair and Bed Pressure Alarm Mats
Provides an alternative to battery operation
Enhances versatility of Chair and Bed Alertamats
Three-point UK plug
---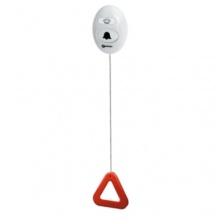 Long pull cord for easier reaching
Ideal for summoning help while in the bath or shower
Provides peace of mind for those prone to falling
Easily pairs with Amplicall 20 and Amplicall 50
---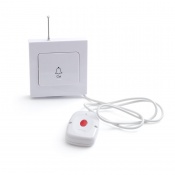 For wireless Multi-Call alarm system
Includes wall button and wire pendant
Ideal for use bed or chair side
Includes wall fixings for easy mounting
---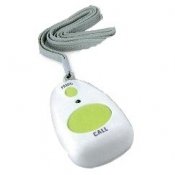 Wireless calling alarm system additional pendant;

Compatible with the Home Safety Alert Wireless Pendant Call Alarm;

Call button and Panic button on each pendant.

Helpful for support for the elderly, disabled or children.
---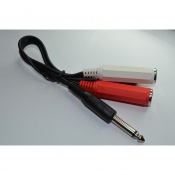 Splitter for Fall Savers Pressure Mats
Allows two mats to be connected to one Nurse Call point
Ideal for monitoring a chair mat and a bed mat
Available as either Mono or Stereo
---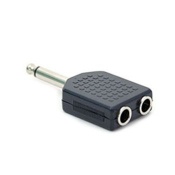 Moulded plastic T-Splitter for Fall Savers Pressure Mats
Allows two mats to be connected to one Nurse Call point
Ideal for monitoring a chair mat and a bed mat
Available with a either Mono or Stereo connection
---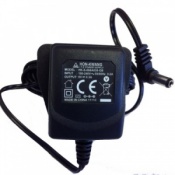 Mains adapter for the Home Safety Alert Wireless Pendant Alarm
Allows you to use your product without batteries
Suitable for UK plug sockets (international type "G")
VAT exemption available (dependent on end user)