Wednesday, 31 October 2018 | Paul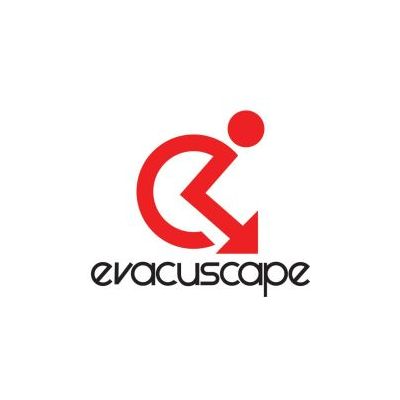 An emergency chair should be a must-have for any building that doesn't have an acceptable evacuation method in place for those with reduced mobility. Evacuation chairs are designed to help people evacuate a building quickly, even if they usually require a wheelchair or any other mobility equipment. While we sell many evacuation chairs here at Health and Care, not many have caught the eye as quickly as the two new chairs from Evacuscape, the EC1 and the EC2.
Tuesday, 10 October 2017 | Eugene
Everyone knows it's important to be prepared with the proper equipment and skills in the event of an emergency. Where the issue becomes more tricky is in the actual application, in terms of which individuals require what kind of assistance, the challenges that face you within your building, and how best to meet these demands in an efficient and cost-effective manner. Read our guide to selecting your evacuation sledges and chairs for emergency evacuations down stairs.
Tuesday, 3 October 2017 | Eugene
Whether you're a business owner, a landlord or just a concerned tenant or employee, you know that during an emergency being fully prepared isn't a choice: it's an obligation. This is especially true for buildings in which disabled persons are likely to reside, as they will often require special considerations and preparations for their safe removal. Here at Health and Care, we've laid out some of our best options to ensure safe emergency evacuations for disabled persons with different considerations.
Tuesday, 26 September 2017 | Eugene
If you are in charge of a business, or are responsible for those within a dwelling, it can be difficult to decipher exactly what your responsibilities are in the event of an emergency, especially in regards to those with special needs. Read our handy guide to emergency evacuation of those with disabilities, and learn about our deals on evacuation sledges and chairs.
Tuesday, 26 September 2017 | Eugene
Read our quick guide on the anatomy of an Evacuation Sledge, helping you to better understand the parts, and what each is used for. Evacuation Sledge packages are available from Health and Care with free UK delivery on all orders.
Tuesday, 19 September 2017 | Eugene
For businesses, both large and small, the safety of employees and customers is always the top priority. Evacuation Sledges provide a safe and effective way to evacuate disabled and injured people from a building in the event of an emergency. Purchase Evacuation Sledges in bulk from Health and Care to save money for your business, and save lives.