Orthopedic pillow for neck and shoulder pain
Designed as a spinal alignment and sleep comfort pillow
Can be used as a pillow for side sleeping
Non allergenic and non toxic materials for safe sleep
---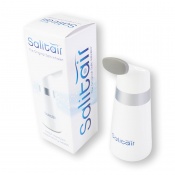 A natural salt respiratory aid to help you breathe more easily
Ideal for sufferers of asthma attacks, allergies and other conditions
Assists rehabilitation and medical treatment of respiratory issues
Works on the same principle as a Himalayan Salt Lamp
---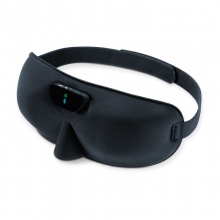 Easy-to-use snore mask that offers immediate relief
Suitable for light to heavy snoring
Individually adjustable to fit the shape of your head
Includes a built-in rechargeable battery
---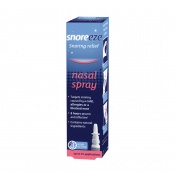 Easily applied nasal spray
All natural ingredients; suitable for vegetarians
Stops snoring simply and effectively
Supplied in a 10ml bottle, providing up to 25 doses
---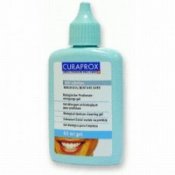 For the daily gentle cleaning of your SomnoGuard appliance

Does not affect the copolymeric material

Effectively removes plaque from the surface of the mouthpiece

Simply apply a few drops of the gel onto the mouthpiece
---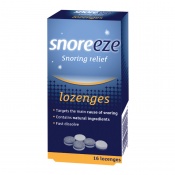 Orally ingested solution to snoring
Fresh minty taste for fresher breath
Dual-action formulation for immediate relief
Supplied in pack of 16 individual lozenges
---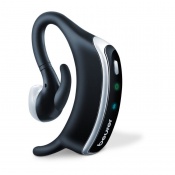 Innovative detection and immediate termination of snoring
Easy fixation to the ear, where it remains barely visible
Operated using a free app Beurer SleepQuiet
Gentle therapy for light and heavy snorers
---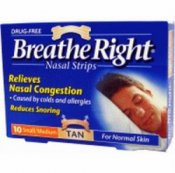 Relieves nasal congestion due to colds & allergies and reduces snoring.

Keeps the nostrils open during sleep.

Self adhesive and fix on the outside of the nose.

Available in both Original Tan & Clear.
---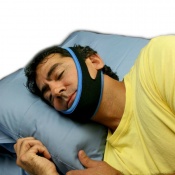 Cost-effective and comfortable anti-snore solution
Prevents tongue and throat tissues from blocking airways
Effective for those who snore through their mouth
Stretchy strap fits securely around the head and jaw
---
Reduce & stop snoring with this natural herbal spray.

Suitable for mouth breathers & sufferers of nasal stuffiness.

Approved by the British Snoring & Sleep Apnoea Association.

Helps to counter infectious sinus & nasal conditions.
---
---
---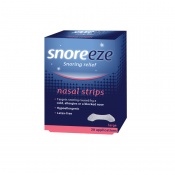 Large sized nasal strips for stopping snoring
Easily applied with long lasting relief
Latex free and hypoallergenic, ideal for those with allergies
Supplied in pack of 20 individual strips
---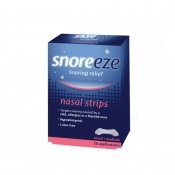 Small/medium sized nasal strips for stopping snoring
Easily applied with long lasting relief
Latex free and hypoallergenic, ideal for those with allergies
Supplied in pack of 20 individual strips
---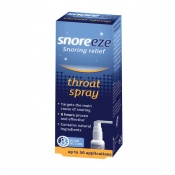 Proven effectiveness for up to eight hours
All natural ingredients for natural relief
Refreshing minty taste
Provides up to 50 applications
---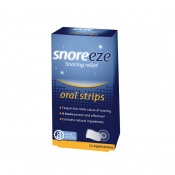 Orally applied solution to snoring
Ideal alternative to nasal sprays
All natural ingredients; suitable for vegetarians
Supplied in a pack of 14 individual strips
---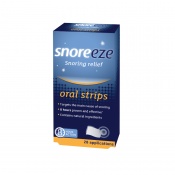 Orally applied solution to snoring
Ideal alternative to nasal sprays
Natural ingredients; suitable for vegetarians
Supplied in a pack of 28 individual strips
---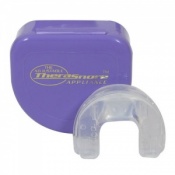 Effective treatment for snoring and sleep apnoea
Fully adjustable with 5 settings
Simple and easy to fit
Allows breathing through the mouth