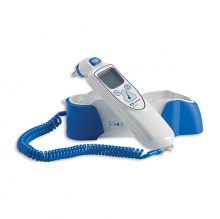 Provides accurate readings in fluctuating temperatures
Records and analyses up to 100 measurements per scan
Features no-touch probe covers for infection control
Tapered probe facilitates perfect ear alignment
---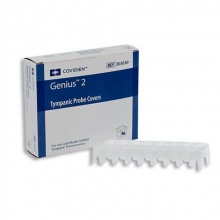 Accessory for the Genius 3 Thermometer
Disposable, clear plastic probe covers
Ensures high standards of hygiene
Easy to use, no-touch application
---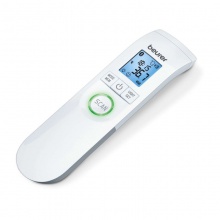 Allows hygienic and safe measurements without skin contact
Ideal for treating more problematic patients
Displays measurements in Celsius and Fahrenheit
Shows accurate results in mere seconds
---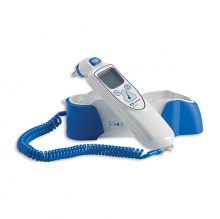 Medical-grade thermometer that provides fast and accurate readings
Can be used in healthcare and home environments
Records and analyses up to 100 measurements per scan
Redesigned plastic housing allows for an IP22 rating
---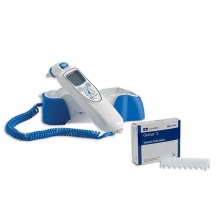 Bundle with tympanic thermometer and 96 extra probe covers
Provides accurate readings in fluctuating temperatures
Records and analyses up to 100 measurements per scan
Tapered probe facilitates perfect ear alignment
---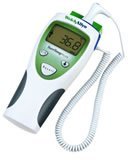 Provides the accuracy you need from the technique you learned to trust with the ease of use by utilizing modern technology
---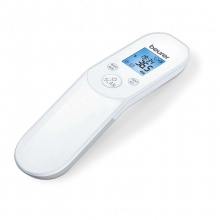 Allows hygienic and safe measurements without skin contact
Ideal for dealing with more problematic patients
Measures body, ambient and surface temperature
Displays measurements in Celsius and Fahrenheit
---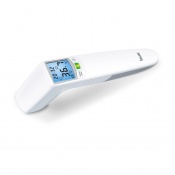 Measures forehead, object and room temperature in seconds
Requires no skin contact, making it hygienic and safe
Measurement distance sensor (signal tone / blue LED)
Temperature alarm featuring face icons
---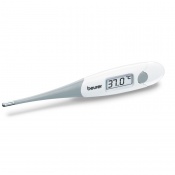 Delivers extra fast measurements in ten seconds
Warning signal if temperature exceeds 37.8°C
Waterproof and disinfectable for excellent hygiene
Displays temperature in Celsius and Fahrenheit
---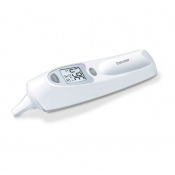 Infrared measurement technology for hygienic and safe use
Measures body, object and room temperature
Displays temperature in Celsius and Fahrenheit
Has ten memory spaces for saving your latest data
---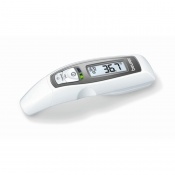 Takes the temperature of objects, liquids and surface
Takes accurate body temperature in seconds
Comes with an optical high temperature alarm
Displays temperature in Celsius and Fahrenheit
---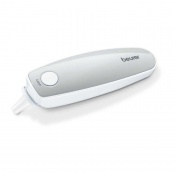 Guarantees hygienic and safe measurements
Supplied with an interchangeable protective cap
Displays temperature in either Celsius or Fahrenheit
Acoustic signal when the measurement is complete
---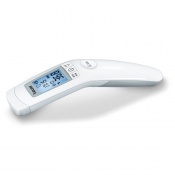 Measures without skin contact, making it hygienic and safe
Measures temperature of forehead, objects and room
Only takes seconds to display accurate temperature
Displays temperature in Celsius and Fahrenheit
---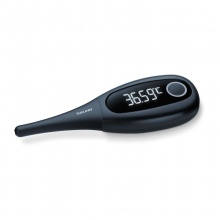 Basal thermometer for natural family planning
Ideal for anyone trying to stay on top of their cycle
Supports oral and vaginal measurements
Completely waterproof and can be easily disinfected
---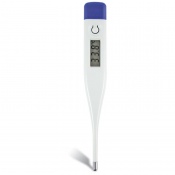 Digital thermometer with LCD display
Alternative to traditional mercury thermometers
Measures body temperature in under a minute
Accurate readings taken orally or under the arm
---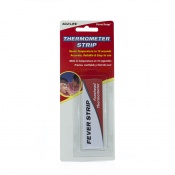 Reusable;
15 Second reading;
Fahrenheit and Celsius;
Convenient & cost effective.
---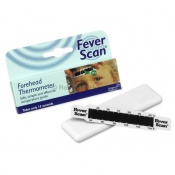 Reliable way to check for changes in temperature
Easy to read and non-invasive
Ideal for use with babies and young children
Comes with a protective storage case
---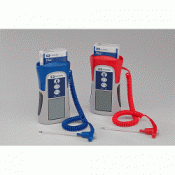 Cold mode.
Lower pre-heat temperature option provides quicker, accurate readings.
Alternates the Celsius / Fahrenheit scale.
Measuring range of 30°C - 43°C (86°F - 109°F).
---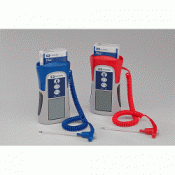 Fast and highly accurate.
Measures patient temperatures by oral, axillary or rectal means.
Requires no user maintenance.
Measuring range of 30°C - 43°C (86°F - 109°F).
---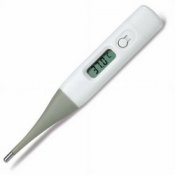 Flexible tip for patient comfort;

Dual Scale - Farenheit and Celsius;

Clear LCD display;

Fever alarm.
---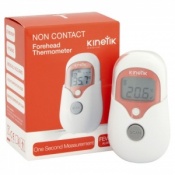 Suitable for gauging temperatures of people, rooms, or surfaces
Built-in fever alarm alerts you to temperatures over 37.5°C
Helps take a child's temperature without disturbing them
Uses infra-red technology for increased accuracy
---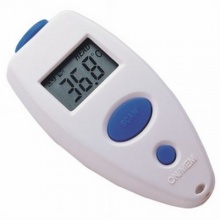 Compact and ergonomic design;

Dual scale - Celsius and Farenheit;

Large, easy to read LCD display;

Low fever alarm.
---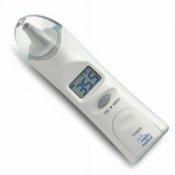 ---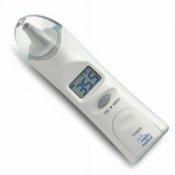 Hygienic covers

Pack of 40
---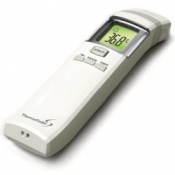 Non invasive
No on going costs
Large LCD display
Infection control friendly
---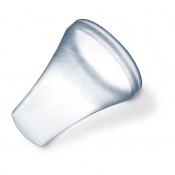 Set of 20 protective caps
Ideal for environments with multiple patients
Cap dimensions: 25 x 20mm
Cap weight: Approximately 0.3g
---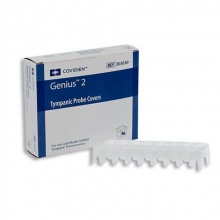 Three boxes of probe covers for the Genius 3 Thermometer
Disposable, clear plastic probe covers
Ensures high standards of hygiene
Bulk pack at a reduced price for cost-effective use
---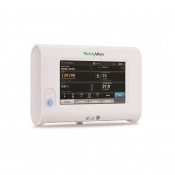 Intuitive monitor for fast, accurate vital sign readings
Ideal for improving the efficiency of medical wards
Connects wireless to EMR and sends vitals to patient chart
Upgradeable with custom configurations to suit your needs
---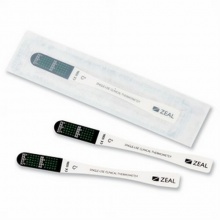 Oral, Axillary or rectal measurement;

Easy to read and easy to use;

Mercury Free;

Pack of 100.