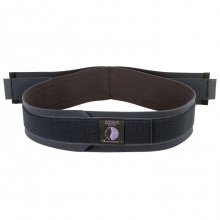 Belt to support the lower back and ease discomfort
Treats back, sacroiliac pain and joint instability
Helps prevent acute pain from becoming chronic
Ideal for high-risk occupations with changes in loading
---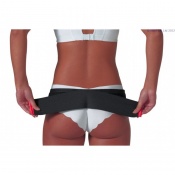 Offers stabilisation of the sacrum alongside added pelvic support
Helps to re-establish the natural movement of the sacroiliac joint
Belt provides gentle and flexible support to the sacroiliac joints
Ideal for stabilising the hips, pelvis and spine to relieve pain
---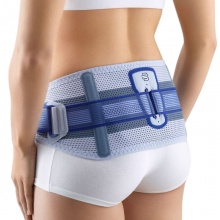 Stabilises and relieves pressure in the lower back
Specifically targets the sacroiliac joints
Can be individually adjusted with tensioning straps
Widened finger loops for easier donning
---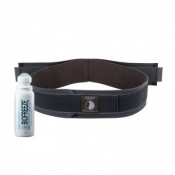 Ideal for sufferers of lower back pain

Save with the Serola and Biofreeze Pack

1 x Serola Sacroiliac Belt

1 x Biofreeze Roll-On
---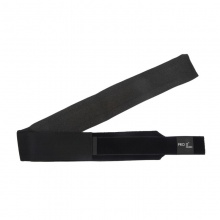 Support belt for lower back and hip pain
Treats pelvic instability and sacroiliac syndrome
Features a side pull for additional support
Suitable for use during extended periods
---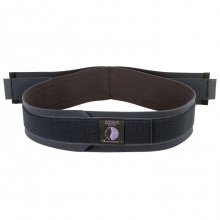 Belt to support lower back

Treats back and sacroiliac pain and joint instability

Can prevent acute pain from becoming chronic

Ideal for rehabilitation
---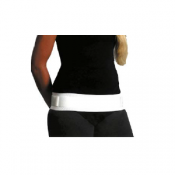 Provides compression to the pelvic cradle and sacrioliac joints
Ideal for providing relief from hip pain and support for instability
Reduces swelling following abdominoplasty, tummy tuck, or Pfannenstiel incision
Can be worn to reduce pain and swelling following hysterectomy
---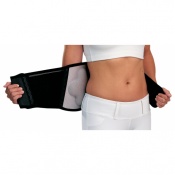 Support may be worn under or over clothing
Supports the lumbar and abdominal areas
Promotes proper alignment of the spine
Helps prevent and protect injuries
---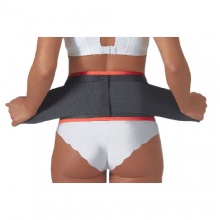 Stabilises the hips and pelvis;

Provides uniform compression without restricting mobility.;

Detachable side pulls for added support;

Great value.
---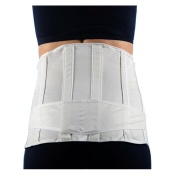 Suitable for lower back conditions;

Spinal support;

Eight stays;

Available in 14 size options.
---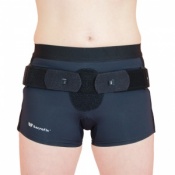 Provides compression across the pelvic area
Can target set areas to help aid stability
Helps relieve pain caused by joint instability
Comfortable to wear and suitable for long periods
---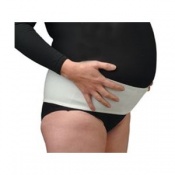 Low profile design for improved comfort
Shaped posterior gives the belt a better fit
High-compression elastic supports lower back
Available in a range of sizes to suit you
---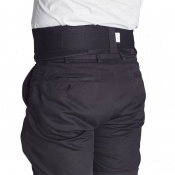 Support belt for the sacroiliac and symphysis pubis areas
Ideal for a range of conditions, including those during and after pregnancy
Features a hook-and-loop closure system for easier application
Available in four sizes suitable for most people
---
Stabilises and relieves pressure in the lower back
Specifically targets the sacroiliac joints
Can be individually adjusted with tensioning straps
Stimulates circulation and aids recovery
---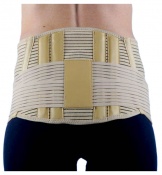 Suitable for lower back pain;

Lighthweight, ventilated mesh elastic;

Two touch and close fastening;

Available in 4 sizes.
---
Serola Sacroiliac Belt for Back Pain with 10 Hotteeze Self-Adhesive Heat Pads
Ideal for people in high-risk occupations, during pregnancy and in recovery
Combines lower back support and the benefits of heat therapy
The ultimate solution for lower back pain relief
---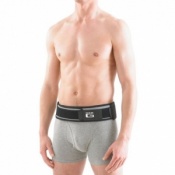 Help with pain in the buttocks, leg, ankle and foot by relieving pressure on the pelvic and the sacroiliac joint areas

Embedded with Aloe Vera to soften and sooth the skin

Supports the lower back, base of the spine and pelvis

Stabilises the sacroiliac joint
---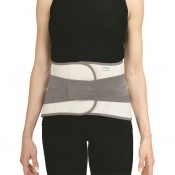 Lumbosacral support with breathable stretch foam
Provides lumbosacral stabilisiation and abdominal support
Adjustable design with antibacterial Trutex fabric
Ideal for low back sprains/strains, and mild lumbar disc injury
--- Targeted support to provide compressive tension
Provides cushioning for improved comfort
Soft pad provides extra support
For use with the Trochanter Belt
---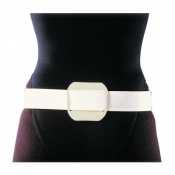 Non-slip belt to provide optimal support below the ASIS
Remains stable across the PSIS even during activity
Conforms to the natural contours of the pelvis for added comfort
Optional pad for firm support and proprioceptive input to the sacral area
---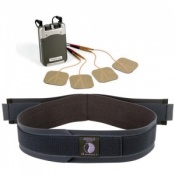 Ideal for sufferers of lower back pain

Save £3 with the Serola and TPN TENS Machine Pack

1 x Serola Sacroiliac Belt

1 x TPN 200 Plus TENS Machine
---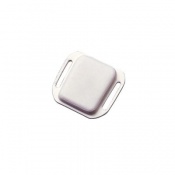 Stabilisation pad for wearing with the Saunders Sacroiliac Belt
Provides firm support and proprioceptive input to the sacral area
Can be added to and removed from the belt as required
Suitable for all three belt sizes for greater wearability
---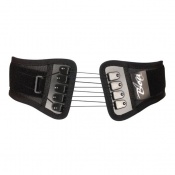 Combines traditional brace design with innovative features
Semi-rigid support compresses and stabilises the joint
Available in three different sizes to fit most users
Ultra low-profile support for the sacroiliac joint
---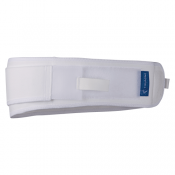 Additional tightening strap allows you to adjust level of support
Pelvic belt provides pelvic support for a number of conditions
Comfortable against your skin with its extra-soft terry lining
Can be washed in a washing machine at 30°C