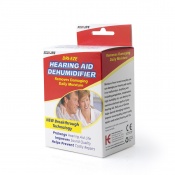 Dri-Eze Hearing Aid Dehumidifier
£9.99
more info
No batteries/electricity needed;
Removes damaging daily moisture;
Flip-top lid for easy opening & closing;
Protects hearing aids when not in use.

---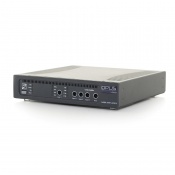 Geemarc LD2 Commercial Induction Loop Amplifier
£918.99
more info
Guarantees a 450m² room installation
Able to monitor power default, amplifier and loop from the same device
Compact design which allows you to integrate two amplifiers
High efficiency Class D amplifier
---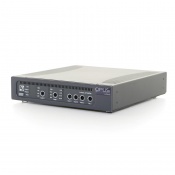 Geemarc LD3 Commercial Magnetic Loop Amplifier
£1,035.99
more info
Covers a medium to large 1,000m² room
Highly efficient Class D amplifier
Three inputs: two lines or microphone and one priority 100V
Capable of monitoring and detecting the power default, amplifier and loop with NO-NC relay
---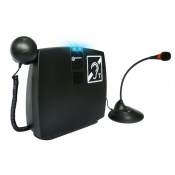 Geemarc LH102 LoopHEAR 102 Induction Loop
£168.99
more info
Portable induction loop to improve conversations with use of T-coil hearing aids
Ideal for public locations such as railway stations, banks, meeting rooms, and counters
Features a built-in amplifier and an external earpiece for optimal benefit
Adjustable tone control, magnetic field, and input level for the best possible sound
---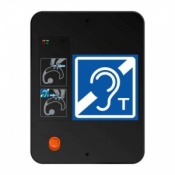 Geemarc LoopHEAR 150 Local Magnetic Loop with Mains Adapter and Lapel Mic
£90.99
more info
Local magnetic hearing loop system
Volume and tone adjustment
2 microphone jack inputs
Optional wall mount available
---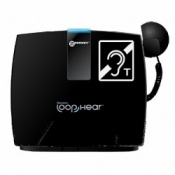 Geemarc LoopHEAR LH-101 Portable Induction Loop
£146.99
more info
Can be fixed or portable
Built-in microphone
Low battery indicator
Adjustable receiving volume
--- Geemarc Table Microphone for LoopHEAR 150 and 101 Magnetic Loops
£23.99
more info
Microphone for LoopHEAR 150
Ideal for table use
Enables hearing aid users to hear conversations
Provides clear and audible sound
---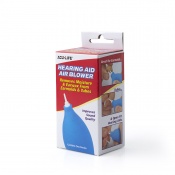 Hearing Aid Blower
£7.99
more info
Improves sound quality.
Removes dirt & debris for clear sound;
Helps keep device clear from moisture;
For ear molds/tubes/open fit hearing aids.
---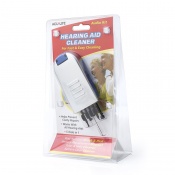 Hearing Aid Cleaner
£11.99
more info
Easy to use design;
Fast, easy and effective;
Works with all hearing aids;
Five tools for daily cleaning.
---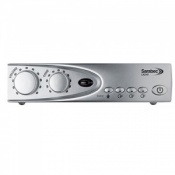 (2)
Sarabec LA240 Home Loop System
£122.99
more info
TV and Radio enhancer
Easy to use with compact design
Fully portable for use wherever you go
No direct connection necessary for total freedom of movement
---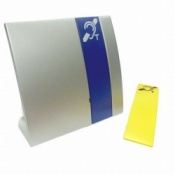 Sarabec LA90 Portable Loop System
£112.99
more info
Ideal solution for hearing aid users

Speech clarity in noisy situations

Additional microphone

For meetings, checkouts, interviews
---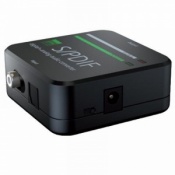 Sarabec S/PDIF Digital Audio Converter
£47.99
more info
Sarabec Digital Audio Converter
To be used in conjunction with the Sarabec LA215 Induction System
Digital to Audio converter for audio signals
Great for use with analogue TV sets or Stereo systems