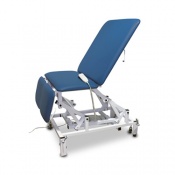 Provide treatment to patients easily and hygienically
Safe working load and lifting capacity of 325kg
Fully adjustable back and foot rests
Electric height adjustment from 520 - 950mm
---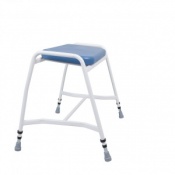 Perching stool with PU or Vinyl seat
Gentle incline for easy rising
Splayed feet
Available with steel arm and backrests
---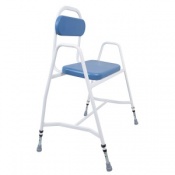 Perching stool with PU or Vinyl seat
Gentle incline for easy rising
Splayed feet for greater stability
Choose from fixed or detachable back support options
---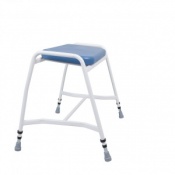 Perching stool with PU or Vinyl seat
Gentle incline for easy rising
Splayed feet
Available with steel arm and backrests
---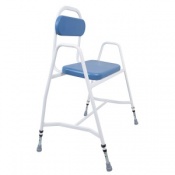 Perching stool with PU or Vinyl seat
Gentle incline for easy rising
Splayed feet for improved stability
Choose from fixed or detachable back support options
---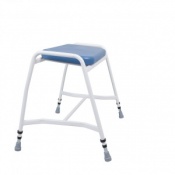 Perching stool with PU or Vinyl seat
Gentle incline for easy rising
Splayed feet for greater stability
Available with steel arm and backrests
---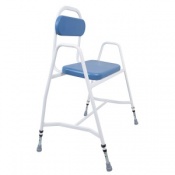 Perching stool with PU or Vinyl seat
Gentle incline for easy rising
Splayed feet for added stability
Choose from fixed or detachable back support options
---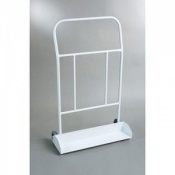 No need to lift;

Ideal for hospitals or care homes;

Move or stack heavy chairs;

Greatly reduces the risk of back injury.
---
Comfortable padding on seat and back;

Angled seat to facilitate sitting and raising;

Removable/adjustable arm supports;

Easy assembly and adjustable height.
---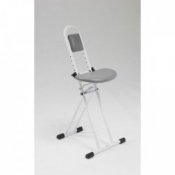 Handy foldaway stool;

Ideal for household and DYI tasks;

A choice of sitting or standing positions;

Sturdy tubular steel frame.
---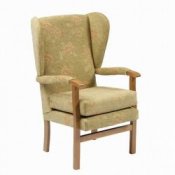 Fine padding and head-wings for nestled comfort;

Upholstered in high quality fabrics;

Surdy,stable frame for safety;

Back care and lumbar support.
---
---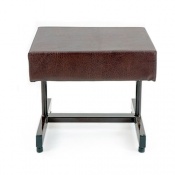 Matching footstool for bariatric high backed chair

Easy to clean upholstery

Deep padded foam for comofort

Durable and strong construction
---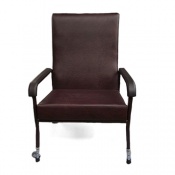 Luxurious bariatric chair

Deeply upholstered, padded for comfort

Easy clean vinyl covering

Lumbar support and profiled back
---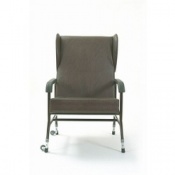 Side head rests as standard

Deeply upholstered, padded for comfort

Easy clean vinyl covering

Lumbar support and profiled back
---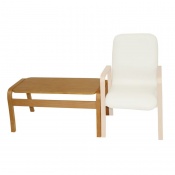 Enhances any clinic waiting room as a central magazine table
Complements Medi-Plinth range of wooden frame furniture
Includes a 1 year warranty
Also available in Small version for side placement next to chairs
---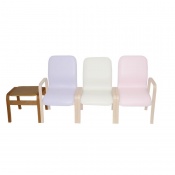 Stylish, modular table to enhance any clinic waiting room
Complements Medi-Plinth range of wooden frame furniture
Includes a 1 year warranty
Also available in Large version as central placement for magazines
---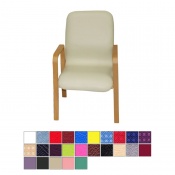 Durable, stylish wooden modular chairs to enhance any medical reception
MRSA-resistant, anti-bacterial, fire-retardant upholstery
Suitable for most patients with safe working load of 114kg
Available upholstered in 25 colours to match any clinic aesthetic
---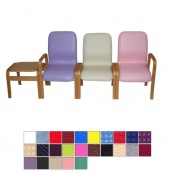 Set of 3 stylish, durable wooden chairs to enhance any medical reception
MRSA-resistant, anti-bacterial, fire-retardant upholstery
Suitable for most patients with safe working load of 114kgs
Available upholstered in 25 colours to match any clinic aesthetic
---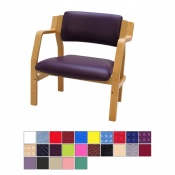 Designed to accommodate heavier patients
Anti-bacterial fire-retardant upholstery available in 25 colours
Wooden frame for stylish modern appearance
Safe working load capacity of 225kg (34 stone)
---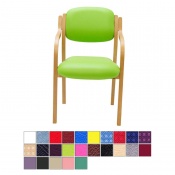 Wooden frame for stylish, modern effect
Upholstered in anti-bacterial flame-retardant vinyl
Available in 25 colours to match any aesthetic
Ergonomic comfortable design to put most patients at ease
---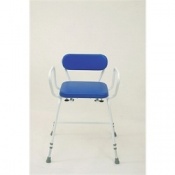 Caters for all perching requirements

Coated steel frame for durability and strength

Detachable back, extendable seat area

Comofortable upholstered design