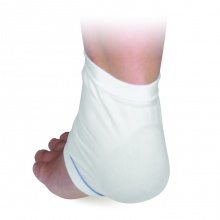 Can be positioned anywhere on the foot, heel or elbow;

Aids in the healing and skin conditioning of dry cracked heels and elbows;

Effective in helping to prevent pressure ulcerations;

Softens and moisturises the skin.
---
Pure wool inner;
Slippy blue outer;
Adjustable velcro strap;
Eases moving of patient in bed.
---
Foam ring raises foot from bed to reduce pressure
Ideal for promoting healing without adding pressure
Top opening makes the foam ring easy to use
With or without a wipe-clean vapour-permeable cover
---
Reliable pressure relief boot to prevent heel pressure ulcers
Ideal for high-risk patients, and those already suffering from ulcers
Available with two lining options: Smooth and Convoluted
Suitable also for bariatric patients
---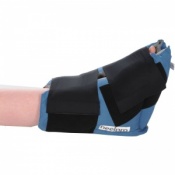 Generous, low-friction cushioning for effective protection
Heel aperture for offloading and skin inspection
Secure strapping options for optimal positioning and prevention of foot drop
Universal sizing for easy application
---
Wool pile heel protectors
Add comfort and protection to heels
Soft strap for extra comfort
Supplied in a pair
---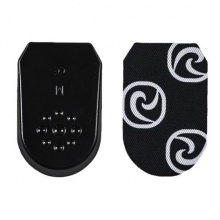 Pair of heel wedges to reduce load and relieve discomfort
Ideal for athletes who suffer from pain caused by Achilles tendon issues
Innovative and unique Technogel material absorbs shock
Prevents injuries, improves existing injuries and increases stability
---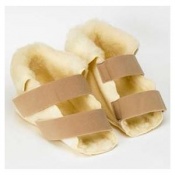 Thick lambswool heel protecting slippers
Adds comfort and protection to heels, ankles and feet
Ideal for nursing homes or extended hospital stays
Two soft and adjustable straps for extra comfort
---
Clinically proven to reduce pressure on the heel in bed
Offloads pressure back along the leg
Durable and washable for hygiene purposes
One size fits most with adjustable straps
---
Washable;
Hook and loop fastening;

Gives maximum protection;

Held in place with soft strapping.
---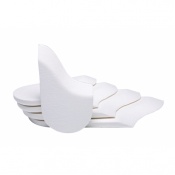 Supplied in a pack of five so you can layer the wedges
Made in different version for the right or left foot
Designed for use with Aircast Walker Boots
Lifts the Achilles tendon for added protection
---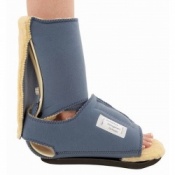 Heat adjustable shell;
Fleece or breathable foam liner options;
Anti-rotation bar and toe rest;
Ideal for foot drop, wound care & pressure relief.
---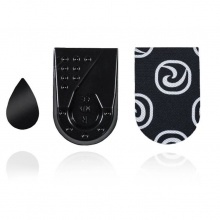 Durable heel wedges relieve pain from heel spur and plantar fasciitis
Offers all-around support and shock absorption for athletes
Uses a unique PU-based gel for additional comfort and support
Self-adhesive for easy fixation in the shoes
---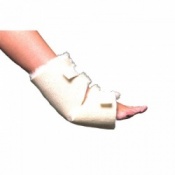 Open toe style booties;
Protects the foot and ankle;
Made in deep pile wool/polyester fleece;
Can be molded around an inflexible ankle.
---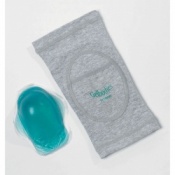 Provides superior relief from bedsores
Suitable for long-term hospital care
Pressure relief gel conforms to joints
Sleeve is machine washable up to 40°C
---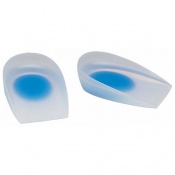 Helps reduce discomfort caused by shock and vibration
Heel cups are sold in pairs to protect both your heels
Medical-grade soft silicone for added comfort
Softer centre in heel region to reduce strain
---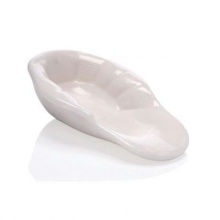 Pair of DermisPlus pressure redistribution heel pads
Also suitable for relieving pressure on soles and elbows
Durable yet suitable for cutting to size without fibre shedding
Suitable for washing with soap and water for hygiene control
---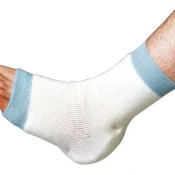 Protects elbows and heels from pressure sores
Made from a stretch material for the perfect fit
Heavy duty Akton pads that absorb shock
Ideal for sedentary or bedridden patients
---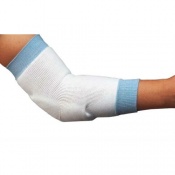 Relieves pressure on bony prominences of the skin
Protects elbows and heels from pressure ulcers
Made from a stretch material for the perfect fit
Ideal to use in hospitals and nursing homes
---
Designed to reduce pressure on the vulnerable heel area
Made with two gel sacs to allow excellent pressure displacement
Controlled gel volume allows even weight distribution
Also available in a single size for only one heel
---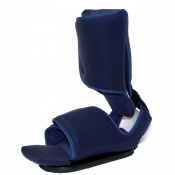 Offloads pressure from heel
Soft, breathable, washable liner
Easily removed and reapplied sole plate
Anti-rotation bar for improved stability
---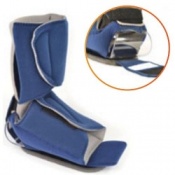 Ideal for pressure sores;
Clear lightweight polycarbonate;
For foot drop/non-fixed plantar flexion;
Prevents of lateral/medial hip rotation.
---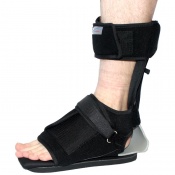 Protects heel from friction and pressure
Tri-laminate material allows air circulation and wicks away moisture
Padded ankle strap reinforces foot position
Supplied with spare liner set
---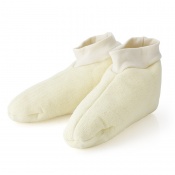 100% natural merino sheep wool;

Feet will always feel warm, dry and comfortable;

Can be used for travelling, as bed socks and indoors;

Available in 4 sizes;
---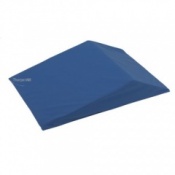 Comfortable bed wedge;
Reduces pressure on heels;
Vapour permeable wipe clean outer;
Prevents patient from slipping down bed.
---
Pressure relief boots to minimise the risk of pressure damage
Ideal for bed-ridden and immobile patients
May be used in bed or with feet elevated
Easy to clean for essential hygiene maintenance
---
Pressure relief boots to minimise the risk of pressure damage
Easy to clean, ideal for bed-ridden and immobile patients
May be used in bed or with feet elevated
Adjustable strap for secure and comfortable use
---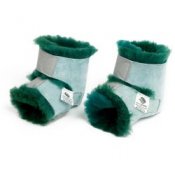 Ideal for those at risk from leg and foot ulcers;

Recommended for diabetic foot care;

Excellent for persons with poor circulation;

Ideal for post operative care;
---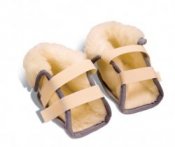 Pure wool
Bound edges for durability
Adjustable straps
Machine washable
---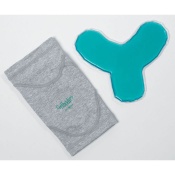 Provides superior relief from pressure sores
Large gel pad to protect bones in the ankle
Sleeve is machine washable up to 40°C
Suitable for extended care facilities