Friday, 15 March 2019
Don't let your arthritis keep you from the golf-course. There are a range of small changes to technique and equipment that can make a big difference and keep you swinging with as little discomfort as possible. Here are our tips on How to Keep Golfing with Arthritis in Your Hands.
Friday, 15 March 2019
A painful or weak grip as the result of injury or medical condition can be hard to overcome. Gripzee's range of grip gloves use innovative strapping technology to help minimise discomfort and regain your strength. We've put together a comprehensive guide for Getting to Grips with the Gripeeze Grip Gloves.
Tuesday, 12 March 2019
At Health and Care, we want to make your recovery as easy as possible, so we're breaking down which ankle supports you need from injury through to full recovery. Learn about Ankle Supports by Stage of Recovery.
Thursday, 24 January 2019
Ice packs are a fantastic way to reduce the pain and recovery time of injuries. Find out which ice packs you need to treat what type of injuries with this guide on Our Best Ice Packs for Ankles.
Thursday, 17 January 2019
Ice packs are a must have in any first aid kit, suitable for providing relief after a sports injury or increasing the rate of recovery after a serious tear or break. Learn about Our Best Ice Packs for Knees, helping you to choose the right ice pack for you.
Tuesday, 8 January 2019
Living with an arm sling can be tough, forcing you to carry out your daily activities with one hand. Help is here with our article on the Top 5 Arm Sling Accessories You Never Knew You Needed!
Thursday, 20 December 2018
Is there a difference between an Ankle Brace and an Ankle Support? Read our guide about the differences and about how you can find the perfect product for your ankle.
Tuesday, 18 December 2018
At Health and Care, we're often asked to compare our most popular ankle supports. Today, we'll break down the pros and cons of two of the best ankle supports for sports: Aircast A60 vs Aircast Airsport Ankle Braces.
1 Comment
Friday, 10 August 2018 |
Paul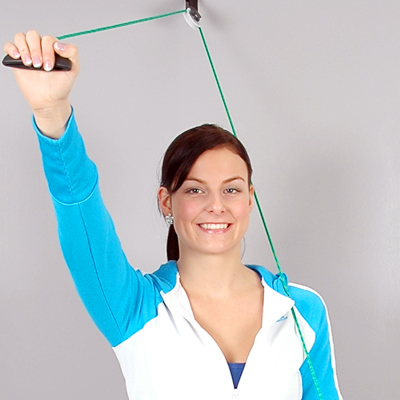 Inexpensive, simple to use and highly effective, the over-door MSD-Band shoulder rope pulley is your gateway to a huge variety of resistive...
2 Comments
Tuesday, 26 June 2018
Most footballers will have experienced a run-in with a knee injury at some point in their playing careers, as the stress placed on the knees in a match can cause all sorts of twisting and tearing injuries. To play on safely after an injury, you need the right knee support, but with so many knee braces on the market, your choice may seem a little daunting. To help you out, we at Health and Care have put together a short guide to the Best Knee Supports for Football.