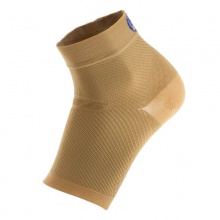 Can be worn day or night for improved support
Reduces swelling and pain with compression
Improves vascular foot health during use
Strengthens and supports your feet
---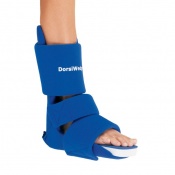 Provides night time immobilisation and stretching
Ideal for plantar fasciitis and Achilles tendonitis
Provides passive dorsiflexion while you sleep
Soft and padded design for added comfort
---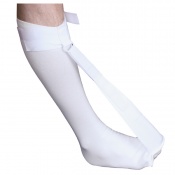 Lightweight plantar fasciitis night splint
Prevents shortening of the plantar fascia
Relieves pain and promotes healing
Designed to fit UK sizes 6 - 12
---
Adjustable dorsiflexion strap;
Pulls the toes to stretch foot & ankle muscles;
Provides a gentle and effective stretch;
Helps alleviate heel pain, Plantar Fasciitis & Achilles Tendonitis.
---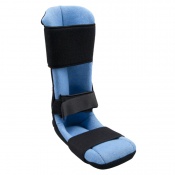 Night splint for the treatment of plantar fasciitis
Stretches out the plantar fascia to reduce pain
Adjustable angle of dorsal flexion for greater comfort
Made from lightweight and breathable materials
---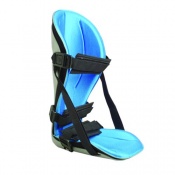 Strong plastic design with padded liners;

Holds foot in Dorsi Flexion;

Easy to adjust and comfortable;

Replacement liners available.
---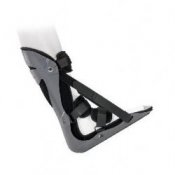 Allows prolonged stretch of the Plantar Fascia;

Ideal for Plantar Fasciitis and Achilles Tendonitis;

Padded calf and ankle straps for comfort;

Lightweight and sturdy.
---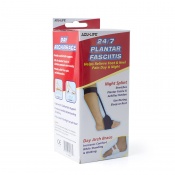 Ideal for day or night use;
Relieves foot & heel pain;
Lightweight & comfortable;
Distributes pressure more evenly.
---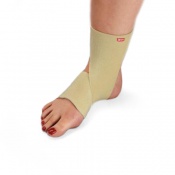 Relieves pain caused by plantar fasciitis or heel spurs
Ideal for wearing when walking, standing, or running, as well as at night
Thin enough to wear inside footwear for more flexible support
Free from latex and machine washable for comfort and hygiene
---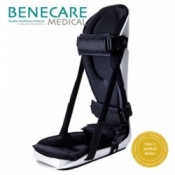 Lightweight and comfortable;
Strong, durable plastic design;
Adjustable flexion strap.
---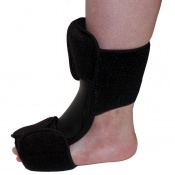 Low-profile design to enhance patient compliance
Lightweight with minimum bulk for maximum user comfort
Anterior approach for increased comfort
Removable and washable padding
---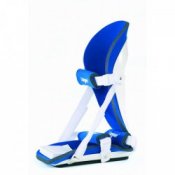 Suitable for a range of foot & ankle conditions;

Adjustable flexion straps;

Breathable foam liner;

Universal for left/right.
---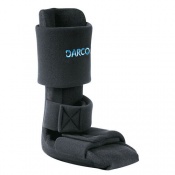 Includes removable wedges to create varying angle degrees in foot bed
Ideal for tendon shortening, heel tendinitis and Achilles tendon injuries
Relieves tendon shortening pain and inflammation in the heel region
Effective foot positioning to help support therapeutic healing
---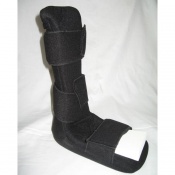 Passive dorsiflexion and night immobilisation splint
Skin-friendly fabric and soft foam lining for patient comfort and compliance
Foam lining can be removed for washing
Hook fastening closure for easy application
---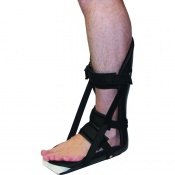 Universal, low-profile plastic calf and ankle section
Removable padded foam laminate liner for comfort
Built-in 5° dorsiflexion with easy adjustment via straps and foam wedge
Strong webbing fastening straps with sliding pads and quick-release buckles
---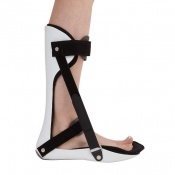 `Comfortable Adjustable Passive Stretch splint
Adjusatble dorsiflexion straps for stretch control
Laminated foam liner ensures comfort
Suitable for plantar fasciitis, MS and more
---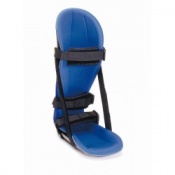 Suitable for Plantar Fasciitis and Achilles Tendonitis
Strong plastic shell encases foot and ankle
Total immobilisation whilst ensuring comfort
Three padded straps and a quick release buckle
---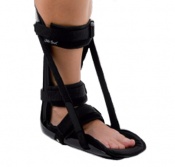 Prevents plantar flexion

Easy adaption

Can be worn left or right

Stores foot in light dorsal extension
---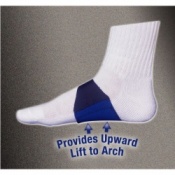 Alleviates pain caused by plantar fasciitis

Lights the arch slightly and comfortably

Targeted support reduces stress

Sold as a pair
---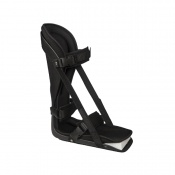 Lightweight and comfortable night splint
For the treatment of plantar fasciitis
For the treatment of Achilles tendonitis
With adjustable dorsi-flexion from 10° to 90°
---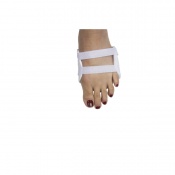 Day brace and night splint
For the treatment of plantar fasciitis
Reduce pressure and alleviate pain
Promote healing of the plantar fascia
---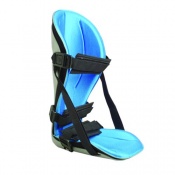 Act as replacement liners to the Plantar Fasciitis Night Splint
Thick padding protects the foot during use
Comfortable design is perfect for use overnight
Ideal for ensuring good levels of hygiene while in use
---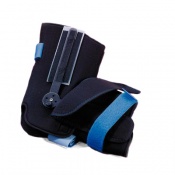 Provides relief from the pain and discomfort caused by plantar fasciitis
Hinge and hook materials enable appropriate alignment with the ankle joint
Offers adjustable angles of dorsiflexion or plantar flexion
Includes metatarsal pad that can be positioned to suit the individual
---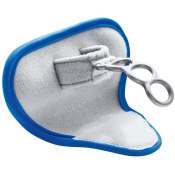 ---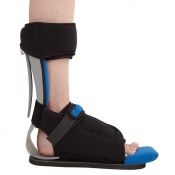 Maintains alignment of foot and ankle
Suspends and protects heel from pressure and friction
Promotes air circulation for comfort
Suitable for plantar fasciitis, drop foot and more
---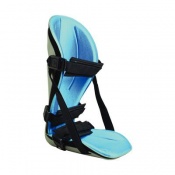 Night splint for relief from pain and discomfort of plantar fasciitis and Achilles tendinitis
Adjustable side straps provide consistent stretch of the plantar fascia
Lightweight and low-profile design with padded liner for improved patient comfort
Slip-resistant sole providing greater safety during transfers
---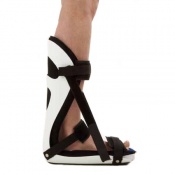 Strong lightweight shell for easy wear

Padded straps maintain comfort

Adjustable dorsiflexion 90° - 10°

Suitable for plantar fasciitis, overuse injury and more