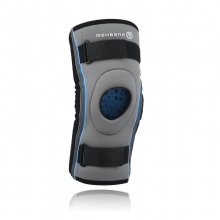 Advanced Neoprene knee brace for rehabilitation and protection
Ideal for arthritis post-surgery on knee, thigh, or calf, or recovery from injury
Features a number of additional straps and supports for superior stabilisation
Neoprene compression increases recovery time and pain relief
---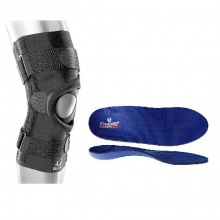 Knee support and orthotic insoles packaged together at a reduce price
Ideal for patellar maltracking or patellar tracking disorder
Q Brace is soft against skin for comfortable all-day wear and support
Insoles help to correctly align the feet to reduce knee pain
---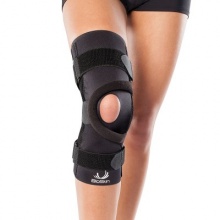 Low profile knee support to provide comfortable stability
Ideal for patellar maltracking or patellar tracking disorder
Soft against skin for comfortable all-day wear and support
Low-profile pull-on knee support for ease of application
---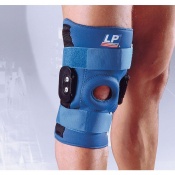 Provides support and stability to the knee
Includes polycentric hinges to control movement
Pin stops provide adjustable flexion and extension
Hook-and-loop straps allow for a customised fit
---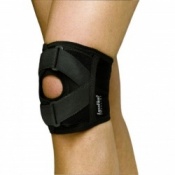 Non slip rubber lining ensures constant support;
Ideal for medial or lateral sublaxation;
Available in 5 sizes;
Removable cresent shaped buttress pad.
---
---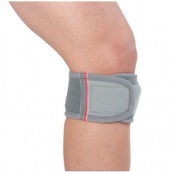 ---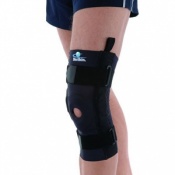 Low profile knee support
Soft against skin for comfortable all-day wear
Universal for left or right leg wear
Donut buttresses for effective patella stabilisation
---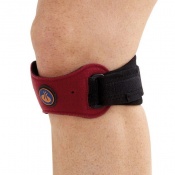 Anatomically designed for comfortable fit
Adjustable design for ease of application
Promotes restorative pressure to aid recovery
Suitable for patella tendonitis, patella pain and more
---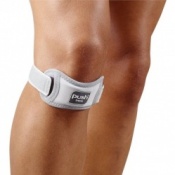 Provides support to the patella, relieving dependence on thigh and lower leg

Design allows for an even distribution of pressure

Anatomical fit allows strap to stay in place during movement

Microfibre material keeps skin dry and comfortable
---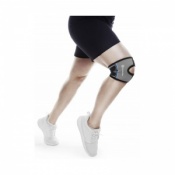 Support for the kneecap

Perfect for use when exercising

Neoprene fabric retains warmth

Aids recovery and prevents future injury
---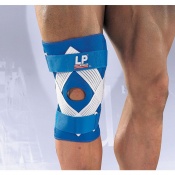 Provides compression to the patella tendon
Relieves pain and inflammation of the tibial tubercle
Suitable for the relief of tendonitis and arthritis
Open patella design relieves pressure and provides support
---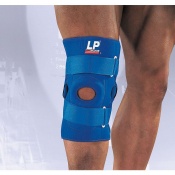 Provides support and stability to the knee
Includes metal hinges for robust stability
Two hook-and-loop straps allow full adjustment
A neoprene circle pad protects the patella
---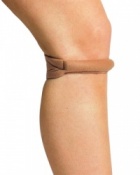 Comfortable fit for 24 hour use;

Helps to track patella correctly;

Assists to relieve harmful pressure;

Designed to ease Chondromalacia.
---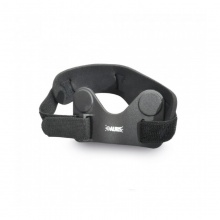 Shock-absorbing magnetic knee support for treating knee pain
Ideal for providing support during sport activities
Two integrated neodymium magnets for powerful magnet therapy
Compact and discreet, perfect for wear under clothing
---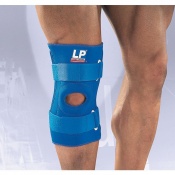 Enhances knee stability and comfort
Provides even compression to the knee
Suitable for injured and recovering knees
Includes two straps for personalised adjustment
---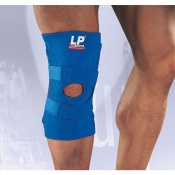 Recommended for patella stabilisation after injury
Helps to relieve pain associated with tendonitis
Provides enhances medial compression on the knee
Open patella design relieves pressure on patella
---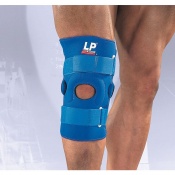 Stabilises the patella and provides protective cushioning
Includes two medial and lateral metal hinges for support
Front opening relieves pressure on the patella
Suitable for treatment of post-operative ligament tears
---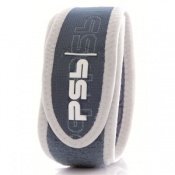 Effective in helping control patella pain in high impact sports
Alleviates excessive forces applied to the patella during exercise
Lightweight and easy to apply brace
Universal size
---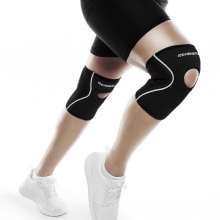 Neoprene patella knee strap for instability and pain relief
For sufferers of patella or knee instability and pain
Provides compression, warmth and stability to knee
Increases blood circulation and alleviates pain
---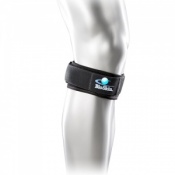 Ultra low-profile support
Micro-fleece lined for total comfort
Easily fits under clothing
Fits comfortably over the patella tendon
---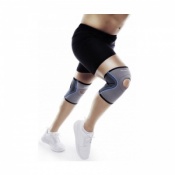 Support to relieve patella pressure

Opening allows for extra stabilisation without pressing against kneecap

Increases blood flow around knee

Anatomically shaped to fit
---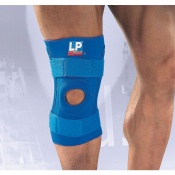 Enhances knee stability and comfort
Provides even compression to the knee
Suitable for injured and recovering knees
Includes two Velcro straps for support customisation
---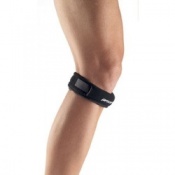 Helps relieve anterior knee pain;
Unique cylindrical Floam bladder;
Soft, latex free, adjustable band;
Uniform compression.
---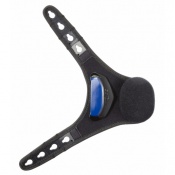 Designed for use with rigid and functional Donjoy knee braces
Easy to apply and remove for more tailored support
Adjustable in design so you get the best fit possible
Stabilises and supports the patella for your safety
---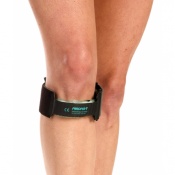 Designed with a single aircell for focused compression
Treats Osgood-Schlatter and patella tendonitis
Reduces stress on knee to prevent discomfort
Created in a universal size to fit most users
---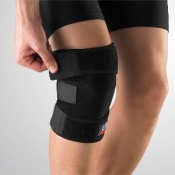 Provides firm support and compression to the knee
Suitable for post-operative recovery, strains, sprains and more
Made with innovative Coolprene material for dry, cool comfort
Features a hook and loop closure for easy application and secure fit
---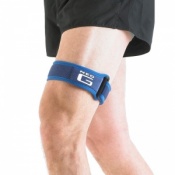 Great support for IT Band syndrome
Helps stabilise and support muscles during movement
Slimline and lightweight design won't slow you down
Heat therapeutic neoprene with a silicone vibration dampener
---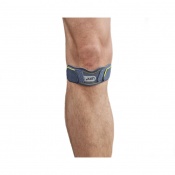 Applies pressure to the knee tendon and supports the kneecap
Reduces pain around the kneecap with intermittent tendon pressure
Suitable for a wide range of conditions and ailments
Available in one size for added convenience
---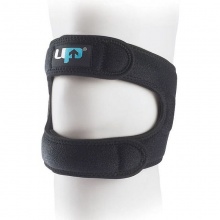 Runners knee strap for chronic knee pain
Ideal for people with knee conditions and/or chronic knee pain
Three way compression targets all around the knee
Lightweight design that does not compromise mobility
---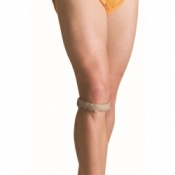 Gives additional support around the patella
Reduces load on the patella
Simple and effective treatment
Suitable for jumper's knee
---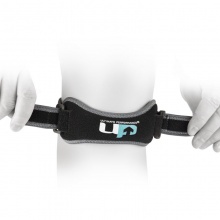 Incredibly comfortable and adjustable patella strap
Ideal for people with patella stability issues and need support
Great for competition, training or all-day use
Moisture wicking improves moisture management and hygiene
---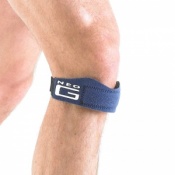 Ideal for patellofemoral syndrome.

Adjustable patella band support allowing variable compression.

Enables you to customise the level of support.

Ensures good blood flow to the knee.
---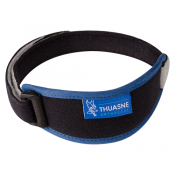 Patella bandage relieves pressure on patella tendon
Supports the kneecap with its anatomical shape
Supplied in a universal size to fit most knees
Applies local pressure over patella tendon
---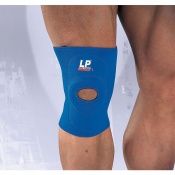 Relieves pain with comfortable compression
Includes reinforced patella stabiliser
Prevents unwanted kneecap movement
Includes an oval pad for extra protection
---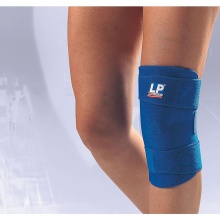 Provides firm support and compression to the knee
Suitable for strains, sprains, arthritis or tendonitis
Retains heat and increases blood circulation
Made with comfortable and stretchy neoprene
---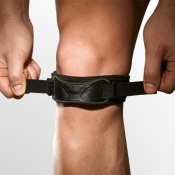 Relieves pain with comfortable compression
Made with stretchy closed-cell neoprene
Reduces contraction of the quadriceps
Helps to alleviate mechanical stress
---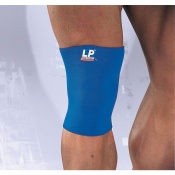 Relieves pain with comfortable compression
Made with stretchy closed-cell neoprene
Features a knee pad for extra protection
Suitable for post-operative knee problems
---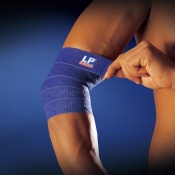 Provides comfortable compression to promote healing
Suitable for treatment of the hand, elbow or patella
Can be used for both athletic activity and everyday use
Non-tear cohesive fabric can be applied in overlapping layers
---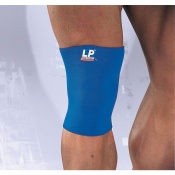 Relieves pain with comfortable compression
Made with stretchy closed-cell neoprene
Perfect for weak or overstressed knees
Suitable for post-operative knee problems
---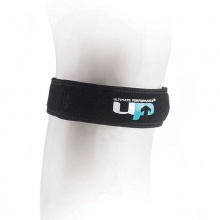 Patella knee strap for patella tendon pain
Neoprene allows for therapeutic heat compression
Adjustable straps for personalised fit
Compression tube places targeted pressure on tendon
---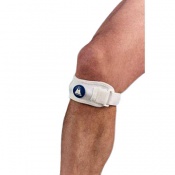 Patella knee strap provides compression to the tendon region
Relieves pain around the affected area following injury
Suitable for the relief of patellar tendinitis
Useful for treating adolescent growing pains
---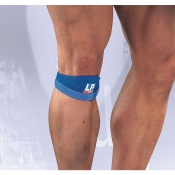 Relieves pain with uniform compression to the knee
Applies pressure on the tendon below the kneecap
Ideal for injured, weak or overstretched knees
Hook-and-loop design allows for easy adjustment
---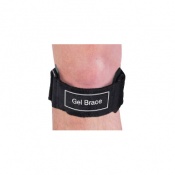 Patella brace for providing compression around the knee
Provides targeted compression without restricting circulation
Gel insert provides focused compression
Universal size for added convenience
---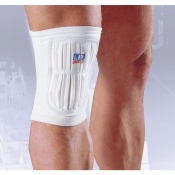 Relieves pain with comfortable compression
Made with stretchy closed-cell neoprene
Features a knee pad for extra protection
Suitable for post-operative knee problems