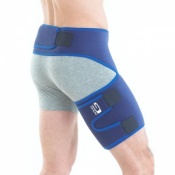 Ideal for groin strains and sprains.

Adjustable groin support shorts allowing variable compression.

Enables you to customise the level of support.

Ensure good blood flow to the groin.
---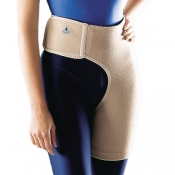 Stabilises the pelvis;
Comes in various sizes;
Can be reversed for left or right;
Offers controllable compression.
---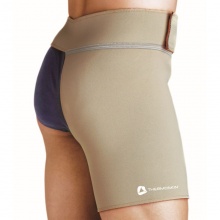 Protection, heat and support for the groin/upper thigh and hip
Lightweight and breathable fabric
Helps with abductor/quadricep strains
Easy to apply
---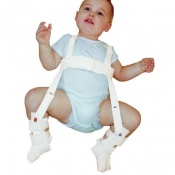 Helps strengthen muscles and tendons
Soft straps ensure comfort
Integral booties keep feet in place
Suitable for subluxation, hip dysplasia and more
---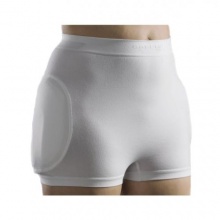 Underwear with built-in hip protection to prevent fractures
Ideal for those who are at risk of falls around the home
Comfortable and breathable with a discreet design
Available in four versions for men and women
---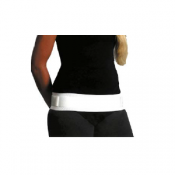 Provides compression to the pelvic cradle and sacrioliac joints
Ideal for providing relief from hip pain and support for instability
Reduces swelling following abdominoplasty, tummy tuck, or Pfannenstiel incision
Can be worn to reduce pain and swelling following hysterectomy
---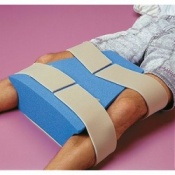 Pillow designed to provide hip abduction
Complete with foam straps for reliability
For individual patient use to increase hygiene
Available in a choice of sizes for effective support
---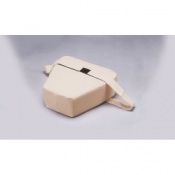 For use following hip operations to support hip abduction
Hook-and-loop straps prevent unwanted movement
Made from combustion-modified foam for added comfort
Vapour-permeable cover provides improved hygiene
---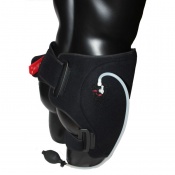 Gel cold pack with frost-free liner to allow direct application to the skin
Adjustable chamber provides contouring and compression to injury site
Delivers both cold and compression therapy simultaneously
Ideal following hip replacement operations
---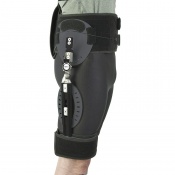 Features a compression belt to support the lower back
Lightweight in design for improved comfort during use
Designed to support your hip following an operation
Universal sizing adapts to the left or the right hip
---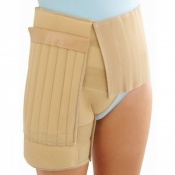 Elasticticated pelvic section and thigh wrap;
8 removable aluminium T-Bar stays;
Helps control abduction/adduction;
For post operative use or following hip orthosis removal.
---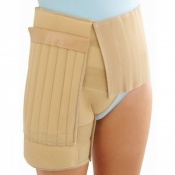 Elasticated pelvic section and thigh wrap
Includes four removable aluminium T-Bar stays
Helps control abduction/adduction
Ex-demonstration model
---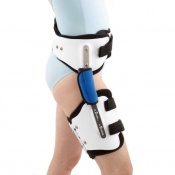 Low profile design for ease of use
Complete kit with pelvic, thigh and joint sections
Flexion and extension ROM hip joint
Suitable for Total Hip Replacement rehab and more
---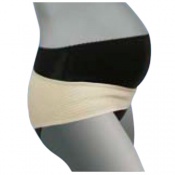 Pelvic dysfunction/low back pain
Supports the pelvic joints
Acts as a pain-relieving brace
Easy to wear during any activity
---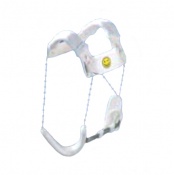 For infant hip dysplasia
For unstable/decentred hips
Infants from 1-12 months
Customisable flexion
---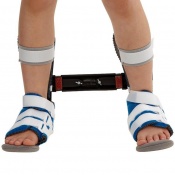 For bilateral Multi Podus AFO systems
Ensures correct hip rotation
Maintains proper alignment
35° of controlled hip abduction
---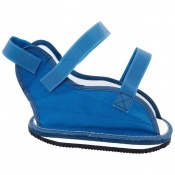 For Multi Podus AFO systems
Ideal for extended abulation
Perfect for gait training
Adds stability and protects AFO
---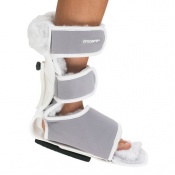 Ideal for a range of injuries and conditions, including trauma
Free from natural rubber latex to prevent allergic reactions
Adjustable toe extension helps protect toes from bedding
Features an anti-rotation bar to prevent painful rotation
---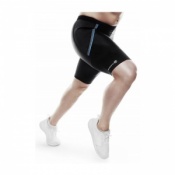 Athletic shorts designed for goalkeepers

Unique design

Stable reinforcement protects against falls

Flexible construction
---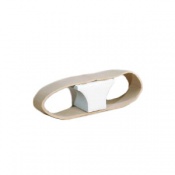 Knee separators designed to assist with hip abduction
Distributes pressure over the thighs while holding abduction
Available in a comfortable polyester or wipe-clean vinyl
Positions thighs 10cm apart with a 117cm strap length
--- Shim kit outsets hip joint by 0.25 inches
For the Hip Abduction Orthosis
Provides additional support
Universal size fits all configurations
---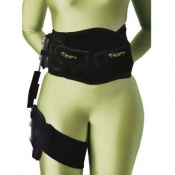 Features a cable pulley system for extra lumbar support
Ergonomic arthritic grip can be customised to your size
Ideal for pre- and post-operative support of the hip
Breathable fabric wicks away perspiration quickly