Tuesday, 8 January 2019
In 2019 the market is full of affordable and innovative items of footwear that are designed to both tackle and prevent foot problems. This guide of our Best Footwear for Foot Conditions is ideal if you are worried Raynaud's, concerned about slipping in hospital, or want to prevent ulcers and blood clots while travelling.
Thursday, 20 December 2018
Is there a difference between an Ankle Brace and an Ankle Support? Read our guide about the differences and about how you can find the perfect product for your ankle.
Tuesday, 18 December 2018
At Health and Care, we're often asked to compare our most popular ankle supports. Today, we'll break down the pros and cons of two of the best ankle supports for sports: Aircast A60 vs Aircast Airsport Ankle Braces.
Monday, 17 December 2018
Finding the best ankle brace for you can be difficult, as different supports will each have their own unique strengths. Here, our experts select the Top 10 Ankle Supports, breaking each down by their ideal user.
Tuesday, 11 December 2018
If you suffer from heel pain at the base of your foot, you may be suffering from plantar fasciitis. Insoles can help to treat the condition, so we've put together a guide to the Best Insoles for Plantar Fasciitis 2019.
Thursday, 6 December 2018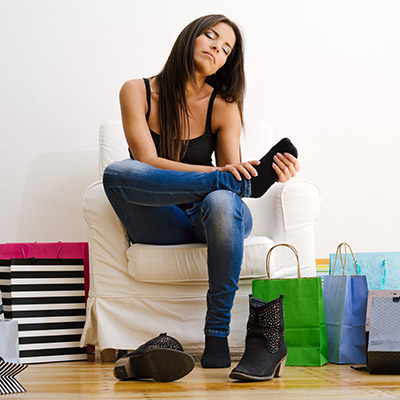 Most of us will suffer from foot pain at some point in our lives, yet most of us will suffer in silence. This list of our Best Shoe Insoles shows how you can tackle foot pain and help to alleviate symptoms of foot problems.
Wednesday, 28 November 2018
Everyone gets injured, but not everyone needs to suffer with injuries. We're about to let you in on a secret with Our Best Reusable Ice Packs for Injuries, our guide to recovering like a pro.
Thursday, 11 October 2018
Whether done competitively or leisurely, both skiing and skating can be greatly rewarding activities. However, no matter how much fun you're having on the slopes or in the rink, if your ski boots or roller blades are causing you pain or discomfort then it can severely ruin your enjoyment of the exercise. Thankfully, we've put together this concise guide explaining How to Make Ski Boots and Skates More Comfortable!
Thursday, 7 June 2018 | Paul
New to Health and Care, the OrthoSleeve Range of Compression Socks and Medical Sleeves provides immediate relief from pain. The ideal solution to a variety of conditions from Hallux Valgus (bunions) to sprained ankles the medical compression sleeves provide effective treatment for pain and discomfort in the feet. Designed by foot care experts the OrthoSleeve range prioritise comfort and relief while offering versatility and adaptability. This simple guide allows you to choose the product that's right for you!
Wednesday, 6 June 2018 | Paul
New to Health and Care, the CurrexSole range of insoles are ideal for all sportspeople, providing expert protection for your feet. Designed by former triathlete Björn Gustafsson, the CurrexSole insoles are designed by athletes for athletes and as such the provide the protection that high impact sports require. Find out more about the range of CurrexSole website with our helpful guide!