Tuesday, 16 March 2021 | Paul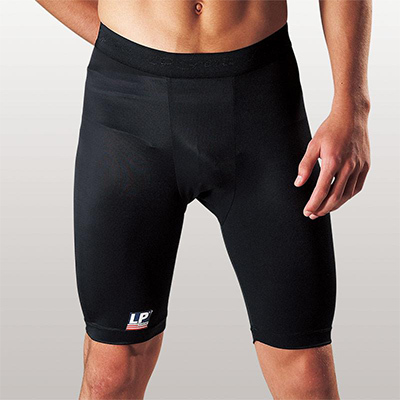 Compression shorts are extremely popular with elite athletes, both for the boost they give to your athletic performance and for the improved recovery times and circulation they support. Our selection of the top five compression shorts available all offer different features to maximise your endurance and ease any discomfort you may feel during training sessions.
Tuesday, 9 March 2021 | Paul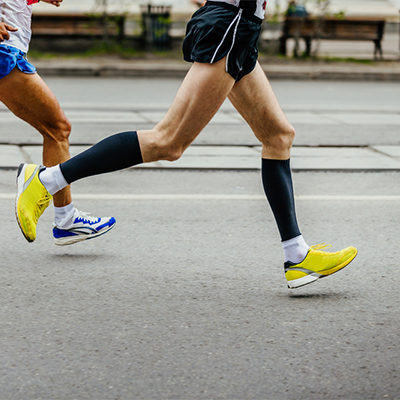 If you suffer from venous conditions, sprains and strains, or are recovering from surgery then compression stockings are ideal. Find the Best Compression Socks for Running with this handy guide.
Sunday, 3 January 2021 | Eugene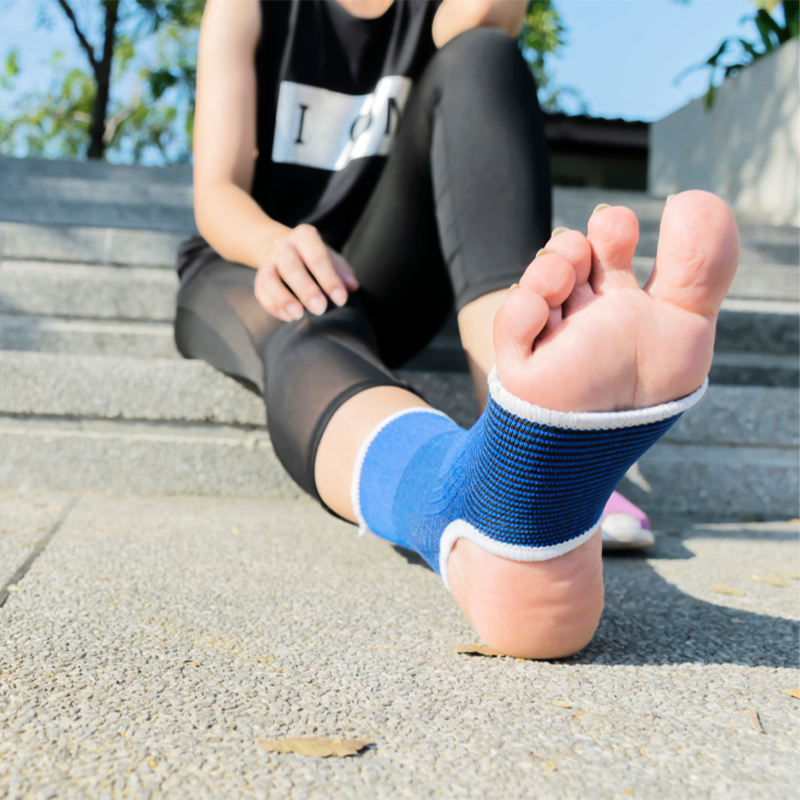 Running is one of the most effective and rewarding ways to stay fit, but it doesn't come without its drawbacks. Learn how to keep your ankles protected and supported with our Top 5 Ankle Supports for Running.
Tuesday, 22 December 2020 | Paul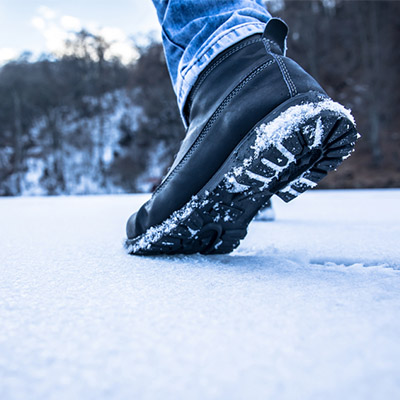 From boiler plate ice to heavy snow, even a simple winter walk can be fraught with danger. If you think you'll be spending some time in cold, sub-zero outdoor conditions this winter, why not check out the Yaktrax range of ice grips for shoes, and significantly reduce your risk of slips and falls!
Friday, 11 December 2020 | Eugene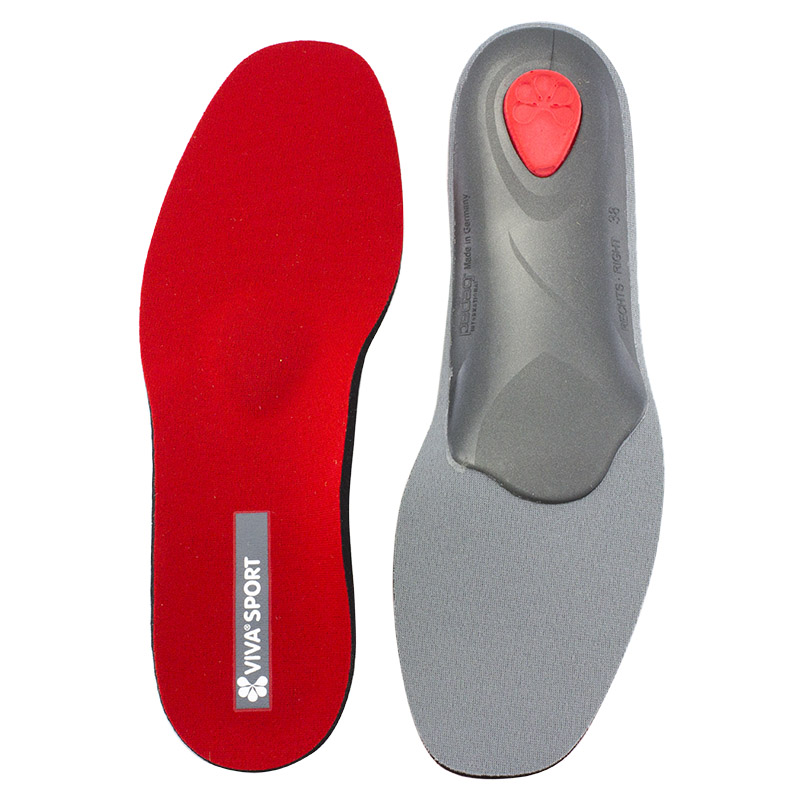 There are few times that our feet are subjected to more intense impacts, twisting and turning than during sports and exercise. Make sure your feet are properly cushioned and supported with our Best Insoles for Sports.
Sunday, 6 December 2020 | Eugene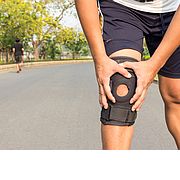 While running is great exercise, the impact forces it puts on your knees can lead to all sorts of problems. Stay protected with our the recommendations from our experts of the Best Knee Protection for Runners.
1 Comment
Saturday, 5 December 2020 |
Eugene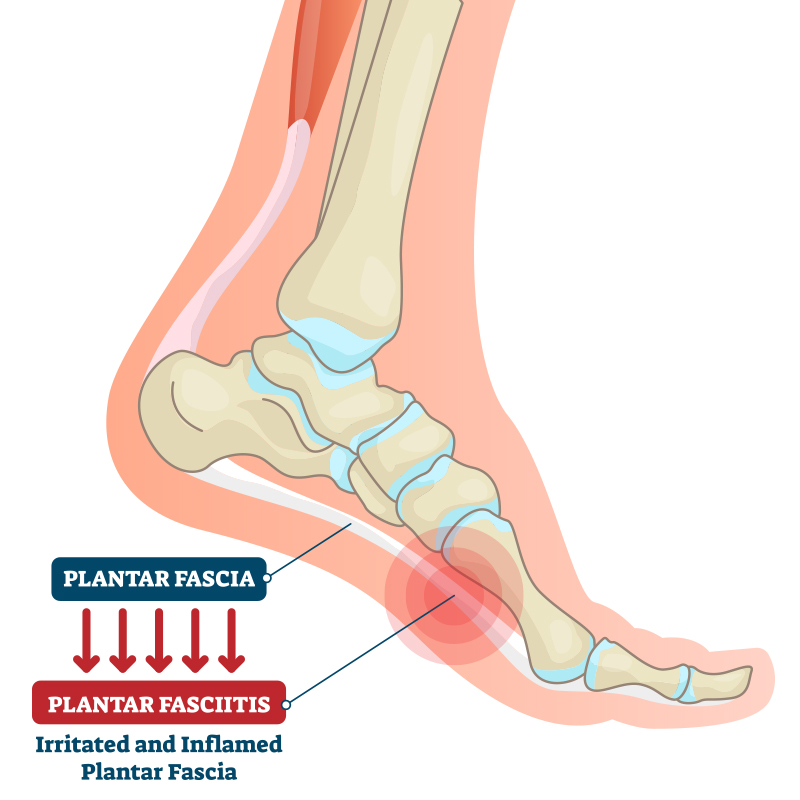 If you suffer from heel pain at the base of your foot, you may be suffering from plantar fasciitis. Insoles can help to treat the condition, so we've put together a guide to the Best Insoles for Plantar Fasciitis.
2 Comments
Monday, 23 March 2020 |
Eugene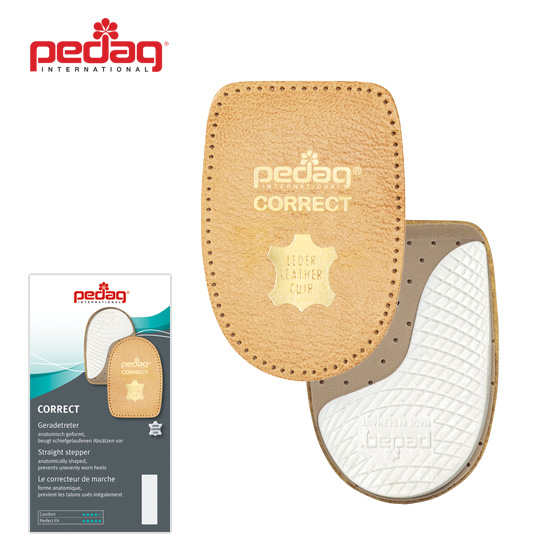 The way in which our shoes wear down is affected by everything from body alignment to the type of shoes we choose. If your shoes tend to wear down on one side, read on to learn about our favourite solution.
Wednesday, 23 October 2019 | Paul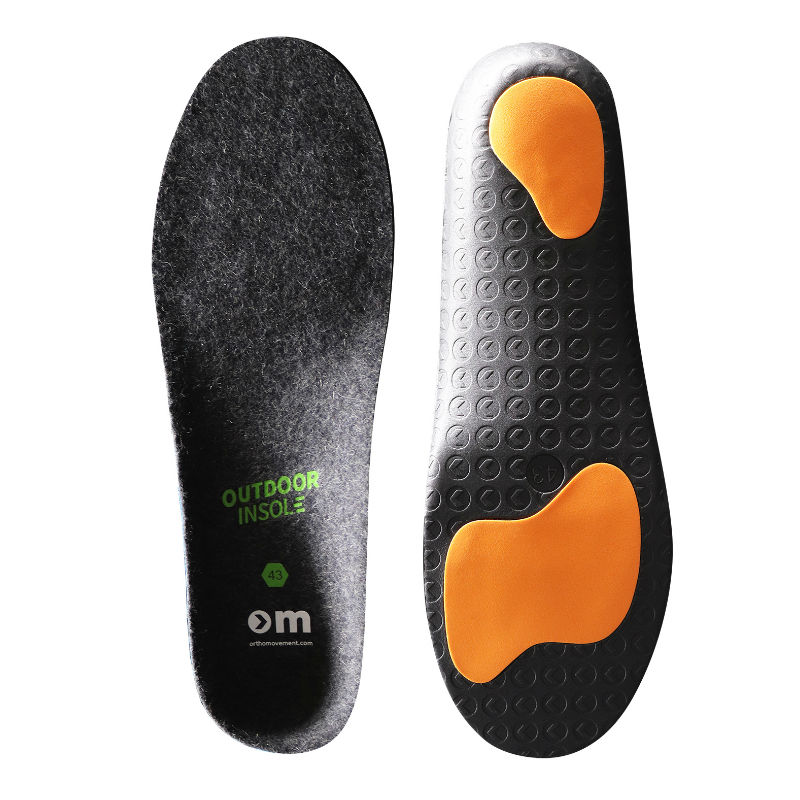 Swedish Insole brand Ortho Movement want to help you carry your weight healthily. Read through our list of best Ortho Movement Insoles 2019 to find the pair most suitable to your sport.
Wednesday, 28 August 2019 | Paul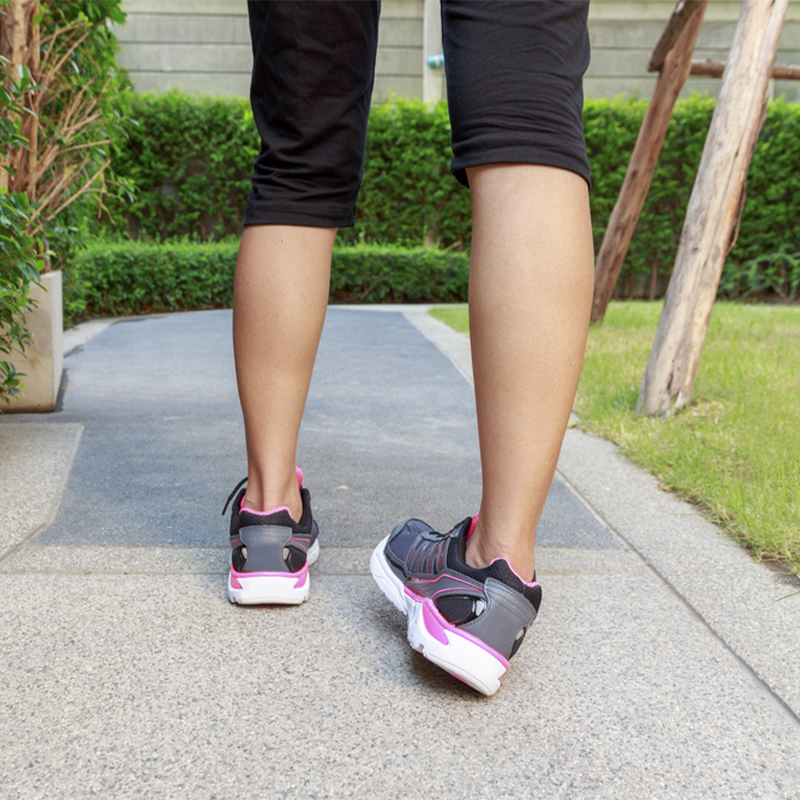 Defined as the tilting of the sole of your foot towards the midline of your body, foot inversion can be a major injury risk. To prevent injury and maximise your performance we've written a guide to What Is Foot Inversion?
Wednesday, 28 August 2019 | Paul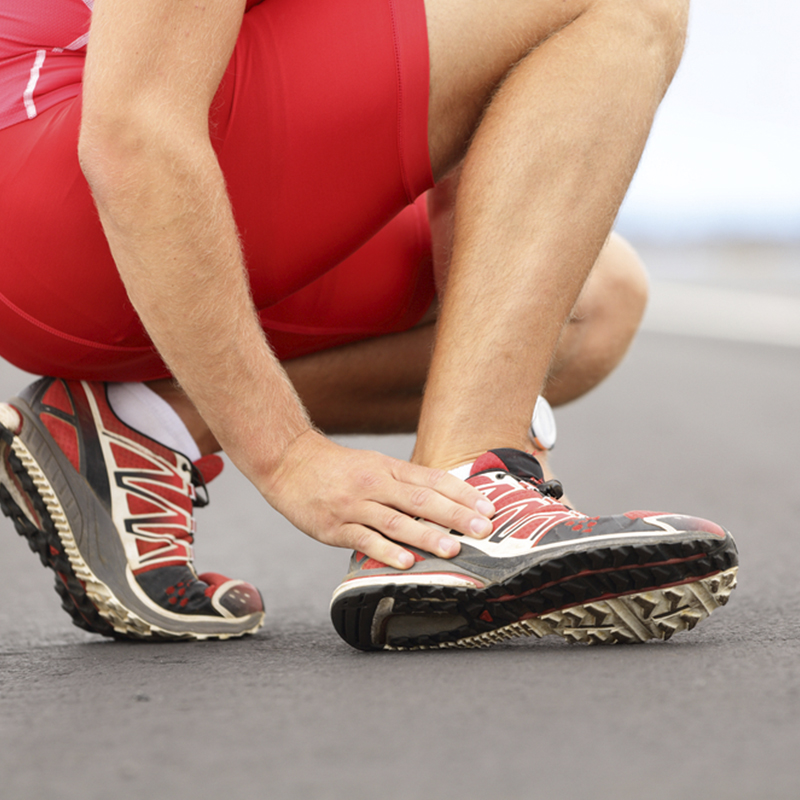 The opposite of foot inversion, foot eversion is the tilting of the sole away from the midline and can also be a major injury risk. In this guide – What Is Foot Eversion? – we help you hone your foot-posture.
Wednesday, 21 August 2019 | Paul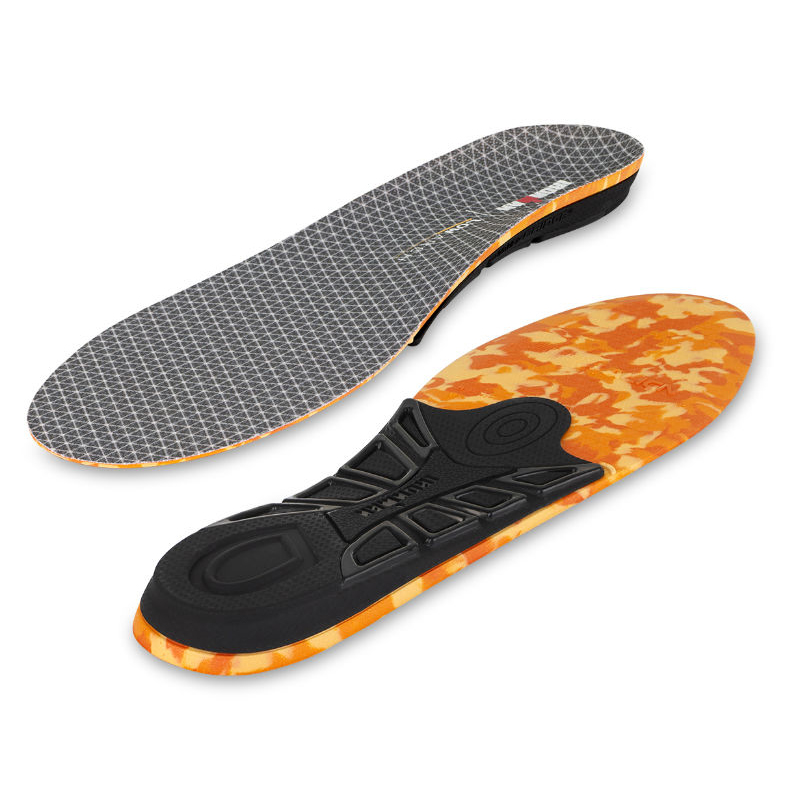 Introducing the New Spenco Ironman Insoles Range! Whether you grew to love Ironman's previous insoles or are completely new to them, there is amazing value, quality construction and expert performance to be found in this new line of insoles.
Wednesday, 7 November 2018 | Eugene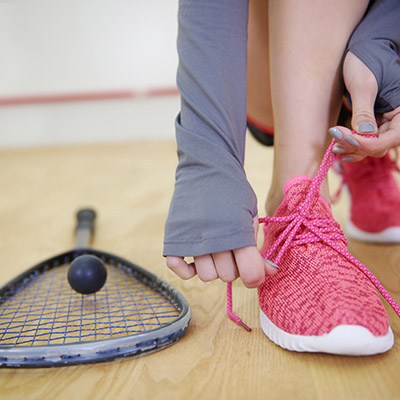 With shoes that don't require tying, we usually think of Velcro shoes or slip-on loafers. Did you know you can actually improve comfort while making shoes easier to wear? View our Best No-Tie Shoelaces to find out all about enhancing comfort and wearability at the same time!
Thursday, 11 October 2018 | Sean
Running in winter brings a host of very slippery, ice cold and dimly lit conditions, and the blustery winds and freezing temperatures only make matters worse. Whether it's your clothes, your diet or your warm up, there are plenty of tried and tested ways that have been proven to keep you warm in the cold weather. From choice of clothes to running tips, this article presents 6 Tips to Stay Warm While Running This Winter.
Wednesday, 6 June 2018 | Paul
New to Health and Care, the CurrexSole range of insoles are ideal for all sportspeople, providing expert protection for your feet. Designed by former triathlete Björn Gustafsson, the CurrexSole insoles are designed by athletes for athletes and as such the provide the protection that high impact sports require. Find out more about the range of CurrexSole website with our helpful guide!
Monday, 13 March 2017 | Eugene
Life doesn't get much better than when you're travelling abroad. The new experiences, landmarks, people and food that you encounter on your journey can both excite and broaden the mind like few other things can. Conversely, while few people would dismiss the benefits that travel can have, we're all aware of its perils as well. We've all heard the horror stories from friends and relatives of perfect vacations gone awry due to dishonest tour guides and pocket-picking locals. That's where the FlipBelt comes in. This storage belt is a revolutionary new alternative to traditional bum bags and hip pouches that looks stylish and is extremely comfortable to wear. Your important items won't bounce around, fall out or move around, letting you enjoy your holiday danger-free.
Friday, 23 September 2016 | Eugene
While the FlipBelt is widely regarded as one of the best ways to carry your belongings safely and securely while you run or workout, to call it just a running belt would be naive. With its ability to fit any size of smartphone, stay still on your body when you move, and fit stylishly above or under any type of clothing, the uses for the FlipBelt are only limited by your imagination. Featuring a handy inner hook for your keys, and plenty of tight, versatile stretch pockets for your phone and other valuables, FlipBelt is your all in one solution for safe storage on the go.